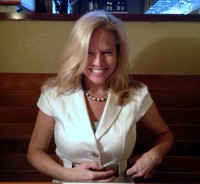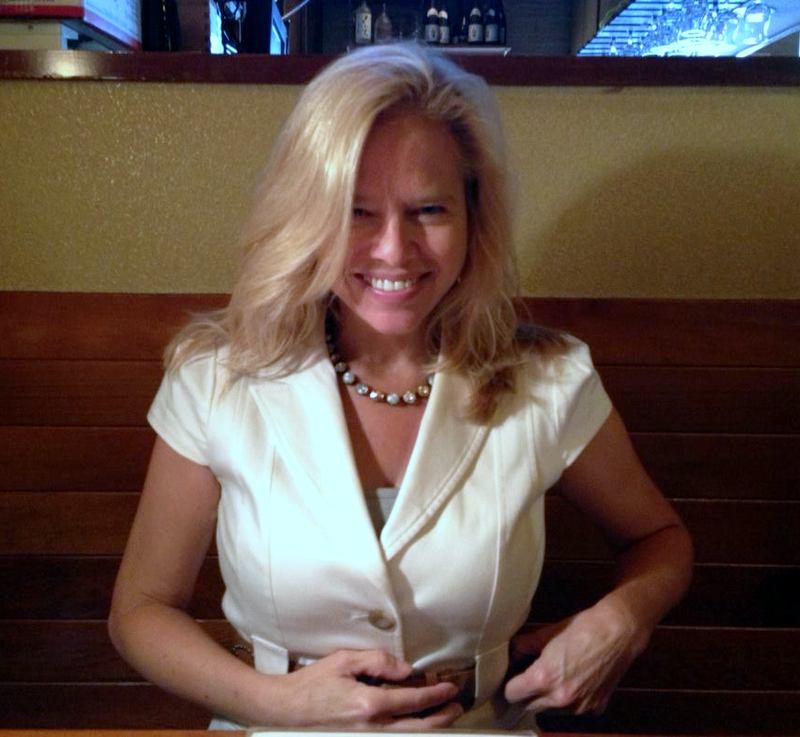 Nashville, TN – This is a column about how the past can catch up with the future in the blink of an eye: how something you thought was in place forever, can suddenly change and possibly disappear. I'm not talking about a relationship. They can develop and vanish, of course. No, I'm talking about the built environment around us.

Think about it; we walk down our same streets or blocks most every day, passing the same stores, wave back to the same people outside their home or shops—and in general—we expect things to stay the way they are.

Sure, we may see blight and want to work to improve it. But when a place is just right—intriguing, alluring, full of life and color (as well as historic for centuries), then you don't expect it (or want it) to change.

In this instance, I think immediately of Nashville's beloved Printers Alley where I live just under its neon glowing sign.

In most cities, historic districts are untouchable. Astonishingly, Printers Alley—once the printing and publishing hub of this city, filled with newspeople and bookmakers who frequented the adjacent clubs and music halls—was never designated as an historic district. As a result, it's in real trouble right now.

As most of you know, I live in a one-of-a-kind, unusual place. It's completely perfect in all its imperfections, and yet unconditionally loved by Nashvillians and by hundreds of thousands more beyond this city. It's now in jeopardy of losing this distinctive integrity. Developers are planning to buy one of the main buildings on 4th Avenue, which backs onto the alley, for a boutique hotel.

This building has provided a home (in the rear) to some of the most integral clubs and businesses the alley is known for, including Lonnie's Karaoke Bar, and Fiddle and Steel Guitar Bar. As things currently stand, they will lose their leases, and in fact, some already have. My imagination cannot even begin to conjure up how drastically this would alter the "magic" (yes, magic) of the alley as it stands.

This column isn't meant to be a news story on the possible alternations to a place where so many have marked milestones, met and married, played their first gig on stage, or had their first drink. You can read the articles in the Tennessean or this news site for that.

This is about a love of "place" that can't be quantified: a love of the past and what its careful preservation can teach us. I mentioned a bit about its history in my very first column, but could not go into the world of detail that is the place I call home.

How could I possibly describe all that this reasonably small space (equal to about one city block) contains? Sure, most know about it being the "home of the blues" which I wrote about in my last blog when I profiled musician, Gil Gann, at Bourbon Street Blues and Boogie Bar.

And most people have gotten their picture taken alongside the "Naked Karaoke" wooden placard sign, or eaten the famous fish and chips at Fleet Street (or experienced the hangover from their tricky "Baby Guinness" shots…)

But the alley is also residential. The Printers Alley Lofts are spectacular and many live there full time. There are iron-rail balconies full of sprays of flowers that would rival any on a Nola porch. There are dogs (and walk-up stands to buy hot dogs and treats for real dogs at Alley Dog…) as well as runners and people congregating on café tables, passing the time of day with their neighbor in this intimate, familial space as though the city is not just a few hundred feet away.

Printers Alley is a place that can be both beautiful and vulgar at the same time: full of barkers who all want you to try their bar, postcards and flyers that end up lying on the concrete floor at the end of the night like confetti; and too-drunk people staggering their way to taxis after last call on a Saturday night.

And yet there are regular buskers who can really sing and play, people sharing drinks and singing along (ordinances allow you to carry alcohol in plastic within the alley) and wedding parties spilling out of one of the event venues where many famous music stars have shot videos.

It's a place of many regrets, but also inspirations. Because it's real. About as real as you can get.

When I first moved here I felt it was a charmed decision. I still do. I remember pulling up the windows and looking down: I saw right into the alley where the sounds of the clubs were pulsing, saxophonists were serenading for tips on the corner, and the steady hum of tourists starting out the night could be heard.

When I put the window down I kept my gaze outward and saw the faded letters I wrote about in my first column on the building next door, which read "Blank Book Manufacturers." I took it as a good omen since I was working to finish a book when I arrived, and because I too, was a new blank book in a new city. Anything could happen, I felt. And it did.

I did finish that book under the glow of the alley sign. I wrote poems about the night sounds and the pastiche of urban images. I learned to sleep through the night, even on the weekends when the screamers come through my adjacent alleyway and let loose their drunken yells. I learned to love the fact that at any moment (and if I ever get bored) I can just scoot on over to the alley and hear some of the best music in the world at Bourbon Street.

But now, not only is the past and future colliding in the alley, but for myself as well. I've been here before. I know what it is to see something old and threatened with extinction. I have known what it means to stand in line with others in solidarity and love for a place of history and heritage.

In a past life in Pennsylvania, I stood before council chambers with signed petitions—as well as argued and rallied grass-roots groups of people to save an old school from the wrecking ball so that it might become a community-gathering place. And I know it's not easy.

But the people of "Save Printers Alley" (a group opposing the hotel plans which has a Facebook page under the same name) are passionate. As for me, what now? I'm a newbie here. I know the politics and politicians of Western PA. Here, I only pass through the state capitol on runs and wonder about who sits behind the desks inside.

It should be simple. Why would someone (or in this case a group of investors) want to alter what has made their investment what it is today? One person wrote on a post at the "Save Printers Alley" Facebook page about how alluring it could be for the proposed boutique hotel to have a special "passageway" that leads patrons into the unique world of the alley in the rear.

This is a great idea. Let's hope that the builders listen to the people of this special place off Church Street, between 3rd and 4th. I know from experience that it's not easy to save a place. But it's also not impossible. We just need a little alley magic for this one. And maybe a sit-down with some of those "Baby Guinness" shots from Fleet Street. Bring your best Karaoke voice, bring your dog, bring your guitar to the alley; and let's hope the hotel investors bring their heart.



About Sandee Gertz
*Sandee Gertz is an author and award-winning poet from Western Pennsylvania whose work focuses on working class and blue-collar themes. Her book, The Pattern Maker's Daughter, is available at Amazon and through Bottom Dog Press (www.smithdocs.net). Her book-length memoir, "Some Girls Have Auras of Bright Colors," (a quirky, coming of age story about growing up with a seizure disorder) is currently making the rounds of literary agents in New York City.   She has a Masters of Fine Art (MFA) from Wilkes University's Creative Writing Program and teaches English at Lincoln Technical College in East Nashville.  She is currently working on a new novel, and occasionally "poem busks" in Printers Alley in Downtown, Nashville.  She can be reached at: sandeegertz@gmail.com.

Web Site: https://www.facebook.com/sandeegertz
Email: sandeegertz@gmail.com
Sections
Commentary
Topics
Bourbon Street Blues and Boogie Bar, Facebook, Fiddle and Steel Guitar Bar, Gil Gann, Lonnie's Karaoke Bar, Nashville, Nashville TN, Pennsylvania, Printers Alley, Salon 615, Save Printers Alley