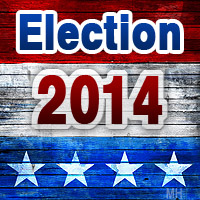 Cunningham, TN – On Saturday, July 27th, 2014, Danny Brollier, who is running for Circuit Court Judge Part III, talked to the crowd at the 106th Annual Lone Oak Picnic held by the Central Civitan Club.

"Let me tell you alittle about myself. I am 55 years old. I have been married to my wife 35 years. I have to adult children who are in their 30's at this time," said Brollier. "Before becoming a lawyer, I worked in construction. I built swimming pools, dug ditches and worked on insulation in attics. I know what hard work is all about."

"I have been a practicing lawyer for the 27 1/2 years, 9 years in private practice, and 18 1/2 years as a prosecutor in this county," stated Brollier. "I am running for this position because I think we need a change in Circuit Court Division III. I believe we need to see some consistency and common sense in the application of the law. It's one of the things I stand for."

"I promise to work hard. I promise to seek justice in every case that I preside over. I promise to act with mercy when it's appropriate and to serve you humbly as your judge," said Brollier.
About the Lone Oak Picnic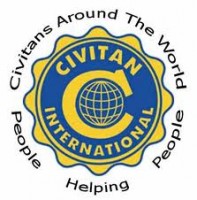 The Central Civitan Club has sponsored the Lone Oak Picnic since 1975. Lone Oak is a tradition for candidates in Montgomery County. All the money raised is used in the communities south of the Cumberland River through several projects sponsored by the Central Civitan Club. The Central Civitan Club, for example, supports the local Boy and Girl Scout troops. The club provides financial assistance to victims of house fires in the community.
They also fund scholarships for and support many educational and extra-curricular activities of the students, teachers and staff at Montgomery Central High School, Montgomery Central Middle School and Montgomery Central Elementary School as well as Cumberland Heights Elementary School.
Sections
Politics
Topics
Central Civitan Club, Circuit Court Judge Part III, Cumberland Heights Elementary School, Cunningham TN, Danny Brollier, Lone Oak Picnic, Montgomery Central Elementary School, Montgomery Central High School, Montgomery Central Middle School