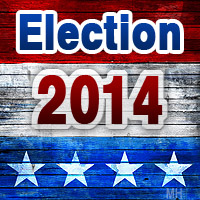 Cunningham, TN – Current Circuit Court Judge for Part III, John Gasaway, addressed everyone at the 106th Annual Lone Oak Picnic held by the Central Civitan Club on Saturday, July 27th, 2014.
"I am running for reelection for Circuit Court Judge Part III. I have been the judge in part III since that particular part was created back in 1990," said Gasaway. "The citizens of Robertson County and Montgomery County have seen fit to elected me, reelect me, reelect me and I'm asking them to reelect me again."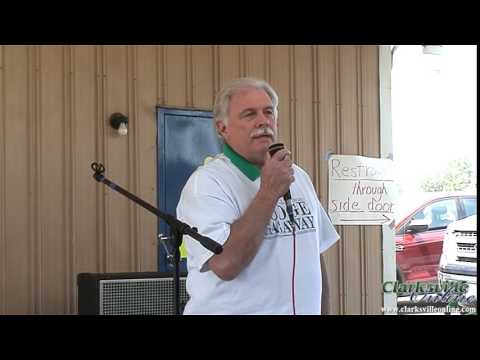 "The part III of the circuit court is the court that has traditionally worked on criminal matters, part II and part III. Over the years, I have preceded over the most critical offenses in our district unfortunately," stated Gasaway.

"I am recognized across the state as a very good trial judge. I am consulted by other trail judges across the state from time to time," Gasaway commented. "I present at seminars and continuing education matters."

"I am also called upon to serve in some of the civil cases as well. I hear a lot of those cases. Cases that involve child custody, parenting plans, matters that involve your children and grandchildren," said Gasaway. "I ask for your support."
About the Lone Oak Picnic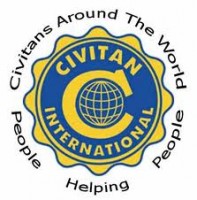 The Central Civitan Club has sponsored the Lone Oak Picnic since 1975. Lone Oak is a tradition for candidates in Montgomery County. All the money raised is used in the communities south of the Cumberland River through several projects sponsored by the Central Civitan Club. The Central Civitan Club, for example, supports the local Boy and Girl Scout troops. The club provides financial assistance to victims of house fires in the community.
They also fund scholarships for and support many educational and extra-curricular activities of the students, teachers and staff at Montgomery Central High School, Montgomery Central Middle School and Montgomery Central Elementary School as well as Cumberland Heights Elementary School.
Sections
Politics
Topics
Central Civitan Club, Circuit Court Judge Part III, Cumberland Heights Elementary School, Cunningham TN, John Gasaway, Lone Oak Picnic, Montgomery Central Elementary School, Montgomery Central High School, Montgomery Central Middle School