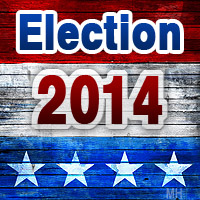 Cunningham, TN – Candidate for Juvenile Court Judge Merriel Bullock-Neal addressed those in attendance at the 106th Annual Lone Oak Picnic held by the Central Civitan Club on Saturday, July 27th, 2014.
"I am a practicing attorney here in Montgomery County. I've represented juveniles in different capacities. I have set on the foster care review board. I have served on the Juvenile Justice Task Force," stated Bullock-Neal.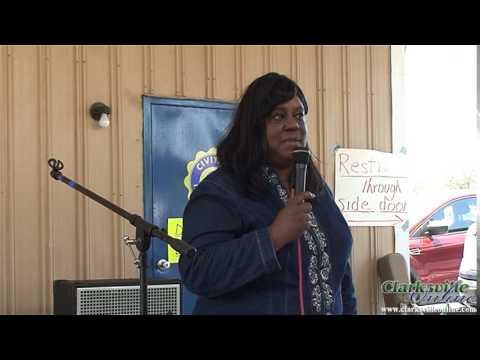 "I have been actively involved with youth in various capacities for over 25 years," Bullock-Neal said. "I started off as a class room teacher in special education. I taught 5 years in the public school system. I then went to school and received my doctorate in special education with support fields in clinical child psychology and family therapy."

"What a lot of people don't realize is that 60 percent of the youth that come through the Juvenile Court system are kids that have mental health issues, behavioral issues and other disabilities," commented Bullock-Neal. "With my unique credentials I am the perfect person qualified to address the whole child and take the holistic approach recognizing child and adolescent development."
About the Lone Oak Picnic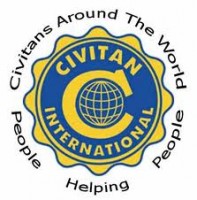 The Central Civitan Club has sponsored the Lone Oak Picnic since 1975. Lone Oak is a tradition for candidates in Montgomery County. All the money raised is used in the communities south of the Cumberland River through several projects sponsored by the Central Civitan Club. The Central Civitan Club, for example, supports the local Boy and Girl Scout troops. The club provides financial assistance to victims of house fires in the community.
They also fund scholarships for and support many educational and extra-curricular activities of the students, teachers and staff at Montgomery Central High School, Montgomery Central Middle School and Montgomery Central Elementary School as well as Cumberland Heights Elementary School.
Sections
Politics
Topics
Central Civitan Club, Cumberland Heights Elementary School, Cunningham TN, Lone Oak Picnic, Merriel Bullock Neal, Montgomery Central Elementary School, Montgomery Central High School, Montgomery Central Middle School