Tennessee Athletics Department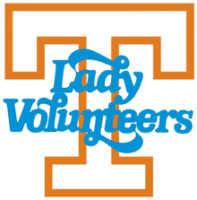 Knoxville, TN – Junior Jaime Nared recorded her third consecutive double-double as No. 22/25 Tennessee defeated Tennessee State, 86-36, on Wednesday at Thompson-Boling Arena.

Nared scored 16 points to go along with 10 rebounds, three steals and two assists on the night. Redshirt junior Diamond DeShields posted her second double-double of the season, totaling 15 points, 10 rebounds, three assists, three blocks and two steals.

A strong defensive outing by Tennessee (4-2) helped the Lady Vols roll past the Lady Tigers (1-5) in front of a home crowd of 7,845. TSU was held to 20 percent (13-65) shooting on the night and no Tiger reached double-digits in scoring. UT finished with 14 steals and 10 blocks in the game.

Several Lady Vols posted notable performances on the night. Redshirt junior Mercedes Russell dropped 16 points on 7-of-8 shooting to go along with four blocks and four rebounds.

Senior Schaquilla Nunn, junior Alexa Middleton and junior Kortney Dunbar all narrowly missed a double-double. Nunn grabbed 15 rebounds and scored eight points. She also had two assists, two blocks and a steal.

Middleton tied her career high in assists with 11, while also notching nine points, four rebounds and four steals. Dunbar had 13 points, nine rebounds and a steal.

The Lady Vols played tight defense during the first quarter, holding TSU scoreless for a five-minute stretch and only allowed 4-of-21 (19.0%) shooting from the field. UT recorded four steals and four blocks in the quarter. Russell jumped out to a quick start, totaling five points, three rebounds and two blocks to help Tennessee take a 21-10 lead.

UT's strong defensive performance continued into the second stanza. The Lady Tigers shot 14 percent (2-of-14) from the field and only scored eight points. The Lady Vols used a 27-6 run to take a commanding 48-18 lead into halftime, their largest halftime lead this season.

Tennessee used an 11-0 run during the third period to extend its lead further. Nared chipped in six points and two rebounds in the quarter to seal her third double-double of the season. The Lady Vols went to the fourth leading TSU, 64-26.

The final stanza was all Tennessee, cruising to a 50-point win over the Lady Tigers. With 86 points in the game, it was the fourth time this season that UT has reached 80-plus points, tying its total from last season.
Stout Defense by the Lady Vols
With only 36 points by Tennessee State, that was the fewest allowed by Tennessee in the series.
UT allowed just 18 points in each half, the fewest points allowed in a half this season.
Tennessee State struggled to make shots, hitting only 16-of-65 (20 percent) from the field.
During the first three quarters, Tennessee held TSU to the fewest points UT's allowed in those periods this season, with only 10 in the first, eight in the second and eight in the third.
The tight defense helped UT go on a 27-6 run to end the second quarter and take its largest lead of the season to halftime, up 30 points.
The Lady Vols forced 21 turnovers and finished with 14 steals and 10 blocks.
Tennessee has posted back-to-back games with double-digit blocks, last accomplishing the feat on February 22nd and 29th, 2010, against LSU (14) and Kentucky (15).
Game of Runs
During each of the first three quarters, the Lady Vols' extended their lead by going on double-digit runs while holding TSU scoreless.
UT used a 10-0 run in the first and second periods to take a 30-point lead into halftime, the largest of the season for the Lady Vols.
In the third stanza, Tennessee went on an 11-0 run, including four of Nared's 16 total points.
Up Next for the Tennessee Lady Vols
Tennessee will be back in action Sunday to host No. 4 Baylor at Thompson-Boling Arena. Tip-off is slated for 1:00pm CT and will be broadcasted on ESPN2.
Sections
Sports
Topics
Alexa Middleton, Baylor, Diamond DeShields, EPSN2, Jaime Nared, Kentucky, Knoxville TN, Kortney Dunbar, Lady Tigers, Lady Vols, LSU, Mercedes Russell, Ohio Valley Conference, OVC, Schaquilla Nunn, SEC, Southeastern Conference, Tennessee, Tennessee Lady Vols, Tennessee State, Thompson-Boling Arena, TSU, UT, UT Basketball, UT Lady Vols, UT Women's Basketball