In addition, a discounted microchipping event will be held Saturday, February 18th from 10:00am to 4:00pm.

This event is open to the public.

All pets can be microchipped for $15.00.

Animals that are microchipped during this event will be placed in MCAC's database to ensure they can be returned home if they are ever lost in the area.

For more information, call 931.648.5750.
About Montgomery County Animal Control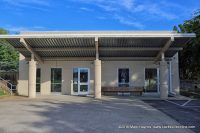 The mission of Montgomery County Animal Care and Control is to promote and enforce the humane treatment of our animal population as well as a dedication to rabies eradication, reducing animal euthanasia and controlling the pet population through a cooperative effort with the community.
You can contact Montgomery County Animal Care and Control by phone at 931.648.5750. MCACC is located at 616 North Spring Street, Clarksville, TN 37040.
You can visit their website at www.mcgtn.org/animal-control