Three children removed from crime scene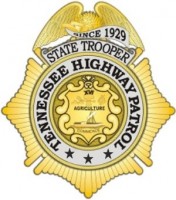 Memphis, TN – On Tuesday, May 16th, 2017, Sergeant Matt Sipes of the Tennessee Highway Patrol (THP) conducted a traffic stop on I-40 West at mile marker 23 of a 2004, Lincoln Navigator. The driver was following too closely to another vehicle which warranted the stop.

During the roadside interview, Sergeant Sipes noticed several inconsistencies with the driver's statements. Sergeant Sipes then requested Trooper Jeff Fuller of THP's Interdiction Plus Team (IP) to accompany him on the scene.

While retrieving the driver's information, Sergeant Sipes observed that the female driver was traveling with three children, ages 5, 9 and 12.

Once Trooper Fuller arrived on the scene, he deployed his K-9 partner Max to search around the vehicle. During the search, the K-9 made a positive hit on the vehicle.

Trooper Baron Cooper arrived on the scene to assist Sergeant Sipes and Trooper Fuller in the search of the vehicle.

The search resulted in the discovery of 59 kilos (153 pounds) of marijuana wrapped in cellophane that was also rubbed in axle grease. The marijuana was located within hidden compartments of the door panels and seatbacks of the vehicle.

The vehicle was seized and the driver, Rosa A. Flores, 29, of Amarillo, Texas, was arrested without incident and transported to the Fayette County Sheriff's Office for booking. The three children were released into DCS custody. For a booking photo please contact Fayette County Sheriff's Office.

The Tennessee Department of Safety and Homeland Security's (www.TN.Gov/safety) mission is to serve, secure, and protect the people of Tennessee.



Sections
News
Topics
Amarillo TX, Fayette County Sheriff's Office, I-40, Interstate 40, K-9, Lincoln Navigator, Marijuana, memphis tn, Rosa A. Flores, Tennessee Department of Safety and Homeland Security, Tennessee Highway Patrol, THP