Written by Elyssia Widjaja
NASA-Jet Propulsion Laboratory News Office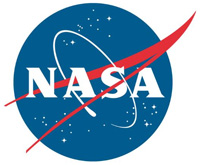 Pasadena, CA – Minerals containing water are widespread on Ceres, suggesting the dwarf planet may have had a global ocean in the past. What became of that ocean? Could Ceres still have liquid today? Two new studies from NASA's Dawn mission shed light on these questions.
The Dawn team found that Ceres' crust is a mixture of ice, salts and hydrated materials that were subjected to past and possibly recent geologic activity, and that this crust represents most of that ancient ocean.
«Read the rest of this article»
APSU Sports Information

Charleston, IL – Senior Ashley Slay and redshirt junior Christina White combined for 22 kills as Austin Peay State University's volleyball team handed head coach Taylor Mott her 100th APSU victory in a three-set sweep (25-19, 25-23, 25-14) of Eastern Illinois, Friday, at Lantz Arena.
Austin Peay (22-4, 10-1 OVC) needed to fend off a Panthers' challenge in the second set.
«Read the rest of this article»
Related Images: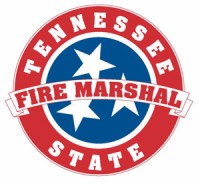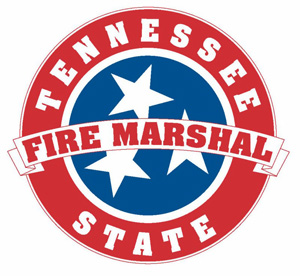 Nashville, TN – With Halloween festivities in full swing, the Tennessee State Fire Marshal's Office (SFMO) encourages Tennesseans to keep safety in mind in order to avoid the fire risks commonly linked to Halloween decorations and activities.
"A few simple safety measures can help keep your Halloween celebration plans both fun and fire-free," said State Fire Marshal and Commerce & Insurance Commissioner Julie Mix McPeak. "Candles are a major culprit for holiday fires, so we urge Tennesseans to use extra caution if using open flames around fall decorations and Halloween costumes."
«Read the rest of this article»
Looking for Love in the Wrong Places Can Get You in a Bad Situation

Clarksville, TN – Looking for love in the wrong places has gotten three men into bad situations in the last week. In all three incidents, the men had started communicating with a woman through social media or an online dating site and agreed to meet in person.
In each case, a meeting place was agreed upon and the men went to meet their own special online mystery woman. That's when things really went bad and, needless to say, the men did not end up with a pleasant dating experience.
«Read the rest of this article»

Clarksville, TN – On Friday, October 27th, 2017 around 8:43am, Clarksville Police report a 2004 Mazda driven by a 35 year old man was traveling southbound on Peachers Mill Road when it crossed into the northbound lane striking a 2008 Honda Accord, traveling northbound on Peachers Mill Road driven by a 50 year old woman.
The collision caused the Mazda to flip over onto its roof. The driver of the Honda had to be extricated.
«Read the rest of this article»

Clarksville, TN – On Friday, October 27th, 2017, around 6:30am, while patrolling, Clarksville Police Officers heard what sounded like gunfire in the area of Daniel Street.
Officers spoke to witnesses in a nearby and were told a vehicle may have been shot and was possibly on fire. A white, two door sedan was found abandoned and unoccupied at 911 Chadwick Drive.
The vehicle had struck the house and both the car and house were ablaze.
«Read the rest of this article»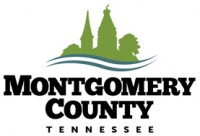 Montgomery County, TN – This week Cunningham Volunteer Fire Rescue celebrated the opening of a new substation in the Southside area of Montgomery County. The rescue service works in conjunction with Emergency Medical Services (EMS) and the Chief of the Volunteer Fire Department.
"Having this substation helps us to get to a fire in this area quicker because we can get our equipment much faster. It also improves the Insurance Service Office (ISO) rating for residents who live within a five-mile radius of the station," said Chris Proctor, assistant director of EMS operations.
«Read the rest of this article»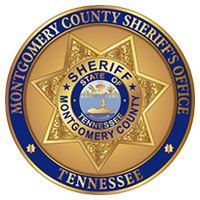 Clarksville, TN – The Montgomery County Sheriff's Office and Fred's Pharmacy are partnering for The National Prescription Drug Take Back Day.
Too often, unused prescription drugs find their way into the wrong hands. Which is dangerous and can lead to tragedy. We encourage citizens to clean out their medicine cabinets and turn in old and used prescription drugs so they can be disposed of safely.
Agents from the 19th Judicial Drug Task Force will be at Fred's Pharmacy at 390 Hwy 149 from 10:00am to 2:00pm on Saturday, October 28th, to provide a safe, convenient, and anonymous means of disposing old and unused prescription drugs.
«Read the rest of this article»
Related Images:

Clarksville, TN – On Wednesday, October 25th, 2017, Clarksville Police Officers from CPD's Fatal Accident Crash Team in conjunction with West Creek High School teachers, provided a different type of educational opportunity to some West Creek High students.
Students were challenged to utilize skills taught to them in a classroom environment in a real world situation.
«Read the rest of this article»
Broadband division tops 20,000 customers

Clarksville, TN – CDE Lightband celebrated a pair of service milestones this week, announcing at a reception for government and business leaders that it had reached 20,000 broadband customers and 70,000 electric customers.
CDE Lightband is the City of Clarksville's electric power utility with a fiber optic network that enables it to offer broadband services including digital TV, internet and phone service to homes and businesses in Clarksville.
«Read the rest of this article»