Clarksville, TN – The Clarksville Police Department is going to make the public aware of some of the scams that they receive daily. CPD knows there are an unlimited amounts of scams, but they are going to try and put out the ones where people have actually suffered a loss.
Scam #1 – Victim received a call from the court house stating if she does not pay $670.49 due to a transaction associated with a financial institution payment a warrant would be taken out for her husband's arrest.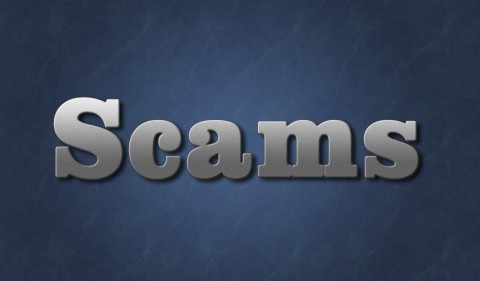 The call came from a court house number, the person knew her husband's social security number and the name of a financial institution they have a loan through.
The victim called back the number and gave debit card information. Money was then taken from the account.
When the victim checked with the financial institution and court, neither had record of any legal actions.
Scam #2 – Victim attempted to purchase a motorcycle off of "Offerup" He met the seller, received the motorcycle without title, and paid $2500. About a week later, the seller came to the victim's house and said he needed to take the motorcycle for a little while to get the title.
The motorcycle nor the seller have been seen since it was taken.
Scam #3 – A house at 912 Cindy Jo Court was advertised on bookoo.com for rental. The number in the ad was contacted and the victim was told to fill out a credit application. The application was approved the next day. Then there was multiple correspondence back and forth arranging for deposits and rent. All together approximately $1400.
When it came time to meet the "renter" at the property, no one showed up and no further communication. The ad was removed from bookoo, but showed up again a few days later.
Sections
News
Topics
bookoo, Cindy Jo Court, Clarksville Police, Clarksville Police Department, Clarksville TN, CPD, Loan, Motorcycle, Offerup, scams, Social Security Number, Warrant