Written by Spc. Patrick Kirby
40th Public Affairs Detachment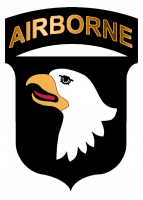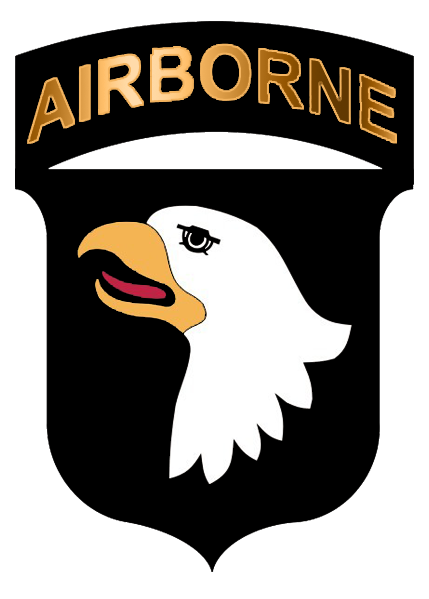 Fort Campbell, KY – The 101st Airborne Division (Air Assault) Band marched in this years Clarksville Christmas parade, around Clarksville on Saturday, December 2nd, 2017.
Thousands of people filled the streets of downtown Clarksville Saturday for the 58th annual Christmas Parade.
"It's nice to be able to get off post and interact with the community and entertain them," said Spc. Kenneth Fahle, Army musician, saxophonist, 101st Abn. Div. band and a native of Madison, Ohio. "It's nice to see the community come together and celebrate this holiday season."
There were more than 130 businesses, schools and organizations took part in the floats in this years parade each decorated with a different theme all around the theme, "Christmas around the world". With Austin Peay Football head coach Will Healy as the Grand Marshall, leading the parade.
Many Fort Campbell residents came out in support of the community and their band.
"It was so much fun I'm glad we went," said Kandace Hargrave, who's husband is a part of 3rd Brigade Combat Team "Rakkasans", 101st Abn. Div. "Seeing the community come together and have a genuinely good time was pretty cool too. Out of all the bands the Army band sounded the best and looked the most uniform"
A majority of the community involved in the floats have been doing so for many years.
"Before, I was always with my cheer or dance team and then in 2009 my mom started putting her business in the parade," said Macy King, who has been in the parade since she was a child. "When I was a kid we always had dances and cheers to do so that was fun. Now that I am older I enjoy seeing the little kids doing what I used to do. It's fun and exhausting, but I love seeing all the kids.
"I've been in the band for 5 years," said Fahle. "We do about three parades a year and this is my favorite parade to do. This is a community that we are a part of and it's more of a small town feel," said Fahle. "It's cool to see people gathering on main street to watch the parade."
Sections
News
Topics
101st Airborne Division, 101st Airborne Division Band, 3rd Brigade Combat Team, APSU Football, Clarksville Christmas Parade, Downtown Clarksville, Fort Campbell KY, Kandace hargrave, Kenneth Fahle, Macy King, Madison OH, Rakkasans, Will Healy