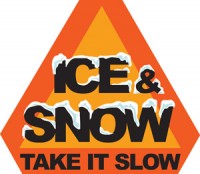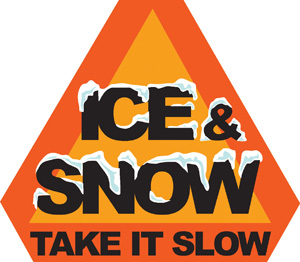 Clarksville, TN – The Clarksville-Montgomery County area is currently experiencing a mixture of freezing rain, sleet and snow. Wilma Rudolph Boulevard, Trenton Road, and most Clarksville Roads have become or are becoming hazardous.
Montgomery County roads and side roads are freezing over. Some roads are still an icy slush, but freezing.
Early Friday morning, it was a misting rain and the temperature was 32°F. The temperature quickly dropped and is now 23°F at Clarksville Outlaw Field. Look for wind chills to fall into the teens by this afternoon.
Snow, freezing rain, and sleet is expected to continue through noon and then become sleet and snow until 3:00pm. After 3:00pm, the precipitation will be mainly snow.
The temperature will continue to drop to a low of 18°F tonight and snow is expected to continue until 9:00pm.
Ice accumulation today is expected to be around a 0.1 of an inch. Total sleet and snow accumulation will be between 1 to 3 inches.
Travel conditions are becoming hazardous across Montgomery County and will continue to get worse as the temperature plummets. If you do not have to be out, it is advised for everyone to stay home.
Electrical lines have become coated with ice. So as the day progresses, so does the chances of power outages.
Saturday will be mostly cloudy, with a high near 26°F.
Photo Gallery
Sections
News
Topics
Clarksville Outlaw Field, Clarksville TN, Clarksville-Montgomery County, freezing rain, Hazardous Road Conditions, Hazardous Travel, Power Lines, sleet, snow, Trenton Road, Wilma Rudolph Boulevard, Winter Storm