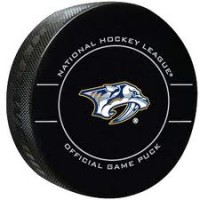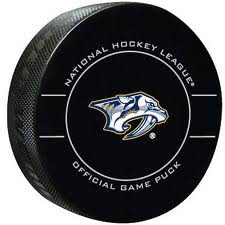 Denver, CO – The Nashville Predators dug themselves into a deep hole early in this game and were unable to recover as the Colorado Avalanche cut the series lead down to 2-1 with a 5-3 victory tonight at the Pepsi Center.

Nashville goalie Pekka Rinne was pulled in the second period after the Avs scored four goals on fifteen shots to take a commanding lead. Juuse Saros finished the game and held the Avs to one goal.

Colorado jumped all over the Predators from the start and combined with the slow start the Predators have been notorious for, it didn't bode well for the Preds.

Less than two minutes into the contest, Blake Comeau put the Avs on the board first with a tip-in that slipped past Rinne, at 1:50 of the period for the 1-0 lead. The Avs have become accustomed to the early goal in this series, as a matter of fact, they've scored 4 first period goals during this series.

Colorado made it 2-0 at 13:24 of the first period when Gabriel Bourque also had a tip-in goal to give the Avs a two goal lead.

Nathan MacKinnon on a breakaway at 18:07 of the first period gave Colorado the 3-0 lead that they would take to the locker room.

Things didn't change much in the second period as MacKinnon would give his team a 4-0 lead when wrist shot blew past Rinne for the score. Rinne was pulled after that score, replace by Juuse Saros for the night.

Nashville's Ryan Johansen finally got the Predators on the scoreboard at 10:23 of the second period with a beautiful give and go from Filip Forsberg that Jonathan Bournier had no chance on and it was 4-1.

Colton Sissons would get in the mix at 7:12 of the third period when his wrist shot beat Bournier for the goal. Now Nashville was trailing 4-2.

But Colorado's Gabriel Landeskog would make it 5-2 at 18:24 of the third.

Nashville's Austin Watson would score an unassisted goal at 18:45 for the 5-3 Colorado lead, but there was plenty of time for Nashville to get back into a game that they never really were a part of from the outset.

Nashville was once again plagued by penalties on this night, something Head Coach Peter Laviolette has preached against time after time to his team.

Nashville and Colorado will square off on Wednesday night at 9:00pm central time.



Sections
Sports
Topics
Avs, Blake Comeau, Colorado Avalanche, Colton Scissons, Denver, Denver CO, Gabriel Bourque, Juuse Saros, Nashville Predators, Nathan Mackinnon, National Hockey League, NHL, Pekka Rinne, Pepsi Center, Predators, Roman Josi, Ryan JohansenNick Bonino, USA Today Sports