Montgomery County Sheriff's Office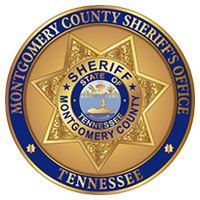 Clarksville, TN – Montgomery County Sheriff's Office Investigators are asking for the public's assistance in locating the person(s) responsible for a burglary at Wall Brothers Glass.
The burglary occurred on the morning of June 25th, 2018 between 3:45am and 5:30am. The suspect(s) broke into the business located at 4980 Hwy 41A through a gate on the right side of building.
Once inside the gate they set fire to a 2007 Chevrolet Silverado.
They stole a white 2004 GM Sierra, a large upright contractor tool box, computer equipment, and hand and power tools valued at $10,000.
The suspect(s) also rummaged through a first aid kit and may have injured themselves during the burglary.
Anyone with information on this crime is asked to call 911 or Investigator Tim Adair at 931.648.0611 ext. 13402.
You can also call Crime Stoppers at 931.645.TIPS (8477) or visit www.P3tips.com/591
Crime Stoppers offers up to a $1000.00 for information leading to the arrest and conviction of persons involved in a crime. All callers remain anonymous.
Sections
News
Topics
burglary, Chevrolet Silverado, Clarksville TN, Crimestoppers, GM Sierra, Highway 41A, Hwy 41A, MCSO, MOntgomery County Sheriff's Office, Tim Adair, Wall Brothers Glass