Tennessee Vols (3-5 | 1-4 SEC) vs. Charlottte (4-4 | 3-2 USA)
Saturday, November 3rd, 2018 | 3:00pm CT
Knoxville, TN | Neyland Stadium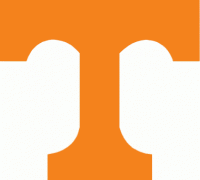 Knoxville, TN – It's Homecoming Week for the Tennessee Volunteers as they get ready to host Charlotte on Saturday afternoon at Neyland Stadium.
Kickoff for Saturday's Homecoming game is set for 4:00pm on the SEC Network Alternate channel. Mike Morgan (play-by-play) and Barrett Jones (analyst) will have the call with Taylor Davis reporting from the sidelines. Vol Network radio affiliates will have a live audio broadcast with Bob Kesling, Tim Priest and Brent Hubbs. Sirius (Channel 94) and XM satellite radio (Channel 190) will also carry the game.
Saturday will mark the first-ever meeting between UT and Charlotte on the gridiron. The Tennessee Vols are 1-0 against teams from Conference USA this season after defeating UTEP, 24-0, on September 15th.
«Read the rest of this article»
Related Images:
Roxy Regional Theatre

Clarksville, TN – The Roxy Regional Theatre presents J.A. Ball and Michael M. Chemers' contemporary take on Aristophanes' bawdy anti-war comedy "Lysistrata", November 2nd – November 10th, 2018. "What if they stopped a war because nobody came?" From this premise springs forth the first make-love-not-war play ever written.
In keeping with the theme of Season 36 — "Theatre You Can't Resist" — Clarksville's oldest professional theatre follows a group of women as they put up a resistance against Greece's political climate to bring about unprecedented change.
«Read the rest of this article»
Related Images:
Austin Peay State University (APSU)

Clarksville, TN – Earlier this month, a group of Austin Peay State University (APSU) nursing students traveled south to Brentwood to spend a Saturday supporting grieving families during the annual Walk to Remember.
The solemn event is hosted by Sharing of Middle Tennessee, a nonprofit group of parents whose lives have been touched by the tragic death of a baby through pregnancy loss, stillbirth or in the first few months of life.
«Read the rest of this article»
Related Images: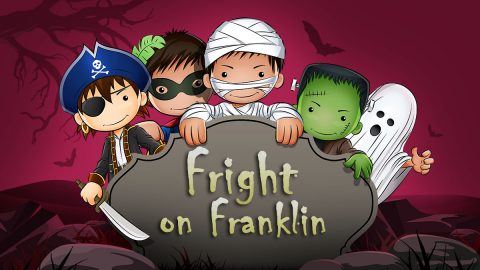 Clarksville, TN – Clarksville Parks and Recreations' Fright on Franklin continues to be one of Clarksville's favorite events. Scores of local businesses and organizations participated this year, in what has become a Halloween tradition that receives rave reviews from all around, vendors, parents, and especially young trick-or-treaters.
"This was our tenth year and it was a huge success," Clarksville Parks and Recreation's Rob Rayburn said. "We would estimate that there were about 6,000 people who came downtown between 3:00pm and 6:00pm on Saturday.
«Read the rest of this article»
APSU Sports Information

Brentwood, TN – Senior Lidia Yanes Garcia, of the Austin Peay State University (APSU) women's tennis team, has been accorded one of six Ohio Valley Conference Scholar-Athlete Awards for the 2018-19 academic year.
Hailing from Los Realejos, Spain, Yanes Garcia has established herself as the one of the most dominant tennis players in OVC history.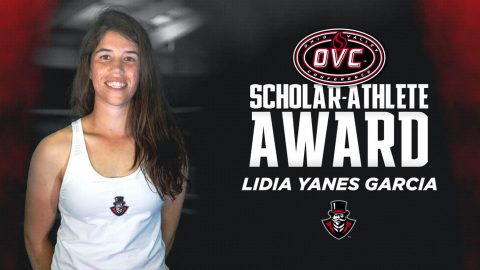 «Read the rest of this article»
Related Images:
Arts for Hearts Clarksville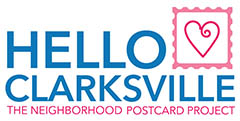 Clarksville, TN – Arts for Hearts Clarksville, a program under the Clarksville-Montgomery County Arts and Heritage Development Council is using art to help build community connections.
Over the past two years volunteers have hosted more than 200 free art events throughout the community, including Fort Campbell and Gilda's House in Nashville Tennessee. People of all ages come together with volunteers to explore and create art.
«Read the rest of this article»
Related Images:
NASA's Jet Propulsion Laboratory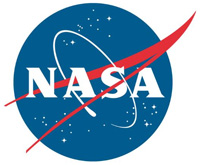 Pasadena, CA – NASA says that every Mars landing is a knuckle-whitening feat of engineering. But each attempt has its own quirks based on where a spacecraft is going and what kind of science the mission intends to gather.
On November 26th, 2018 NASA will try to safely set a new spacecraft on Mars. InSight is a lander dedicated to studying the deep interior of the planet – the first mission ever to do so.
«Read the rest of this article»