Clarksville Transit System (CTS)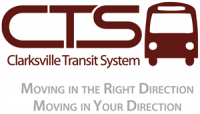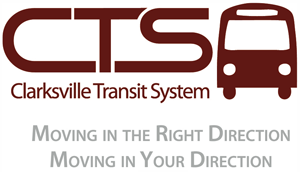 Clarksville, TN – In a holiday food program known as Basket of Thankfulness, Clarksville Transit System (CTS) collected more than 500 pounds of food from passengers who donated canned goods in exchange for free rides each Saturday in November.
On Tuesday, CTS transferred the collected food to Manna Cafe, a local food charity, for distribution to people in need.
Some supporters of the program also dropped off canned goods at the CTS Transit Center, 200 Legion Street, or the CTS maintenance center at 430 Boillin Lane.
"This was the 30th year for Basket of Thankfulness, and this was one of our best," said Arthur Bing, CTS Director. "Teresa Butts, a demand response supervisor, managed the collection effort. Teresa deserves the credit and our thanks for making this a successful program for many years."
Kenny York, founder and director of Manna Café Ministries, thanked CTS for Basket of Thankfulness and said the donated canned goods will be a valuable addition to the ministries' food distribution program.
York said Manna Cafe distributes more than 25,000 food boxes, totaling more than 1.8 million pounds of food, each year to client families in Clarksville. Food boxes weigh 30 to 60 pounds and include boxed and canned goods, fresh produce, dairy, beans, rice, meat and bread.
Food distribution clients are people of all ages and ethnicities and include families with children, seniors, veterans, and the disabled.
Sections
News
Topics
Arthur Bing, Boillin Lane, Clarksville TN, Clarksville Transit center, Clarksville Transit System, CTS, Kenny York, Legion Street, Manna Café Ministries, Teresa Butts