Publisher
Bill Larson is the creator and publisher of Clarksville Online, and works as a network administrator for Compu-Net Enterprises. He is politically and socially active in the community. Bill is also a member of the Friends of Dunbar Cave, and an associate of the Clarksville Free Thinkers for Peace and Civil Liberties. You can reach him via telephone at 931-920-0043 or via email.
Staff Writers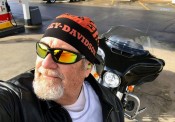 Hank Bonecutter is the owner of Clarksville.s oldest radio station WJZM broadcasting at 1400 AM. WJZM is Clarksville.s only radio station committed to local News, Sports, and Talk Radio. He is a performing comedian and the founder of the charitable Comedy on the Cumberland event. He is also a commentator on local issues for Clarksville Online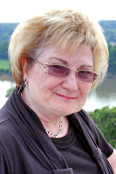 Sue Freeman Culverhouse has been a freelance writer for the past 33 years. Beginning in 1976, she published magazines articles in Americana, Historic Preservation, American Horticulturist, Flower and Garden, The Albemarle Magazine, and many others. Sue is the winner of two Virginia Press Awards in writing.
Contributing Authors