Clarksville, TN –
In the spirit of teamwork taught by youth sports, James Corlew Chevrolet Cadillac is teaming up with Royals Futbol Club to provide their players and coaches with soccer kits filled with equipment bags, pop-up nets, sport cones, scrimmage vests, t-shirts, a sponsorship check and an opportunity to help them raise funds.
Royals Futbol Club will have the opportunity to raise as much as $10,000 through a fundraising opportunity where one lucky recipient will win his or her choice of a 2012 Chevrolet Equinox or 2012 Chevrolet Cruze. Another lucky winner will receive a Home Entertainment Package.
«Read the rest of this article»
Davidson County, TN – On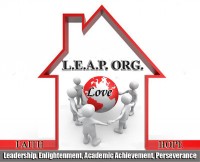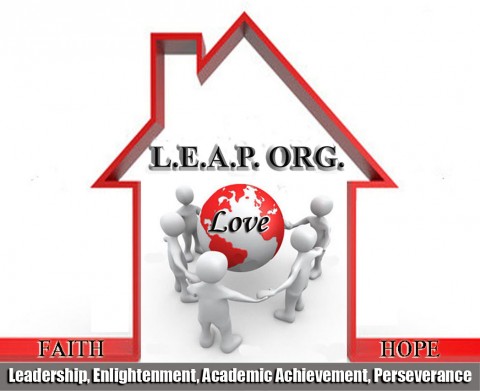 Thursday, July 19th, 2012 at the Woodland Hills Youth Development Center the LEAP Organization sponsored an exhibition basketball game. The participants consisted of youth and volunteers associated with LEAP against the youth detained in the correctional facility.
Even though Team LEAP won the hard fought game, everyone was a winner. Woodland Hills facility and staff made the volunteers feel welcomed with plenty of refreshments and food following the game. The detained youth also courteously served the volunteers and cleaned up after the event.
«Read the rest of this article»
Students Create Bands & Take the Stage at The Renaissance Center in Dickson, TN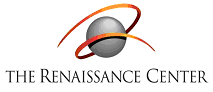 Dickson, TN – The Renaissance Center is excited to offer the area's first RockSTAR Camp, offering kids ages 6 – 14 the chance to form a band, create a CD and take the stage like a real rock star in a concert performance at The Renaissance Center.
The week-long RockSTAR Camp is presented by STAR Education, a non-profit after-school music education program formed in Los Angeles, CA in response to school budget cuts that eliminated music programs.

The programs are now available across the country and receive support and participation from celebrities and music professionals, including Britney Spears, Adam Lambert, Rod Stewart, Carlos Santana, and Gene Simmons, just to name a few.
«Read the rest of this article»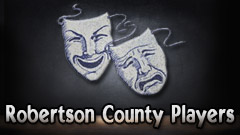 Springfield, TN– In conjunction with the 100th Anniversary of Buffalo Bill's Wild West Show's 1912 appearance in Nashville, The Robertson County Players present Irving Berlin's "Annie Get Your Gun." The show features a cast of over 60 actors, singers and dancers plus a full orchestra, this is an event that shouldn't be missed. It's not often you'll get a chance to see a full-scale musical extravaganza that will rival anything at TPAC or for that matter Broadway itself.

«Read the rest of this article»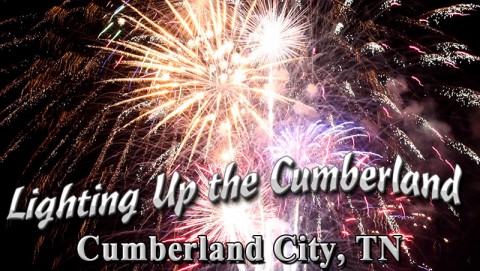 Cumberland City, TN – On Saturday, Cumberland City held a their annual Lighting Up the Cumberland event which serves as the official 4th of July celebration for Stewart and Houston Counties. Lighting up the Cumberland draws 10,000 to 15,000 people to the small Stewart County town each year.  The event has a festival feel with arts and craft vendors and food merchants lining both of the main roads through this small Middle Tennessee city.
«Read the rest of this article»
How would you like to find a Kate Spade purse for a dollar, a cordial carafe and six glasses for five dollars, or a couple of German steins for $20? That's just a sample of the bargains that I have located at the Historic District Yard Sale in Springfield, Tennessee in years past.
This year's gigantic yard sale is scheduled for Saturday, June 9. Almost every yard in the downtown historic district bordered by Fifth Avenue (the extension of Route 49 leading into Springfield) is covered with offerings. Come early to beat the crowds. «Read the rest of this article»
Get discounted tickets for the hottest concerts and more!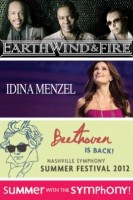 Nashville, TN – Do you like the classics? AARP does. Whether you're talking the classic American band "Earth Wind & Fire," the classy Broadway and TV star Idina Menzel or the classical sounds of Beethoven, we've got you covered in June. AARP and the Nashville Symphony are teaming up for the first time for our "Summer with the Symphony!"
AARP members can receive $5.00 off any ticket for Menzel's special performance with the Nashville Symphony Orchestra at the Woods Amphitheater at Fontanel on June 16th. The Tony Award-winning star of Broadway's Wicked and television's hit show Glee will perform a diverse mix of classic pop and musical theater favorites, along with a fresh spin on some contemporary hits. «Read the rest of this article»

Clarksville, TN – January 21st, 2012, the LEAP Youth Interns volunteered to support Loaves and Fishes in serving the hungry. Loaves and Fishes serves between 150-200 meals daily to the hungry six days a week and distributes food to area agencies through volunteer efforts.
Loaves and Fishes served 45,864 meals in 2011 on site. They also have a Food Distribution Center that distributed approximately 137,000 lbs. of food to 18 other agencies helping the needy.
«Read the rest of this article»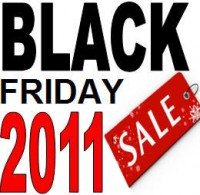 Trenton, KY – How do you avoid the hustle and bustle of Black Friday but still get some great bargains?  Try shopping in a small town in Kentucky.
There was only one shop open today in Trenton, but business was steady, and it does qualify as an independently owned small business; we were just a day early for Small Business Saturday, and we wanted to get some sale fabric –yes we REALLY did need more Christmas fabric. At least that's my story, and I'm sticking to it.
«Read the rest of this article»
Trooper Dwayne Stanford Returned Fire, Shot and Killed Male Passenger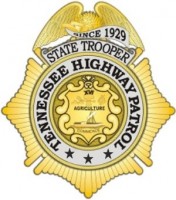 Nashville, TN – A Tennessee state trooper is recovering Thursday after being shot in the chest by a passenger in a vehicle during a traffic stop Wednesday evening on Interstate-40 in Henderson County.
Trooper Dwayne Stanford was returning to Jackson from training in Nashville when he pulled over a vehicle for traffic related violations at approximately 5:20pm in the west bound lane of I-40 near mile 115. Trooper Stanford took the female driver, Christi Pepper, 47, of Cadiz, KY, into custody for an outstanding criminal warrant. Trooper Stanford placed Pepper into his patrol car. «Read the rest of this article»