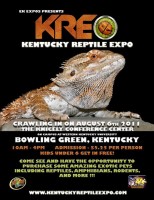 Bowling Green, KY – If you love reptiles and amphibians, you will not want to miss the Kentucky Reptile Expo on August 6th, 10:00am to 4:00pm at the Carroll Knicely Conference Center on the Western Kentucky University campus in Bowling Green, Kentucky.
Jarrod Greer purchased Kentucky Reptile Expo about five years ago.  At that time, it had been held in Shelbyville, Kentucky.  Greer moved it to Shepherdsville about a year later.  Last year, Greer decided to turn it into a traveling reptile expo for 2011 and has done successful shows in Hopkinsville, Bowling Green, Shepherdsville, Corbin and other cities in Kentucky.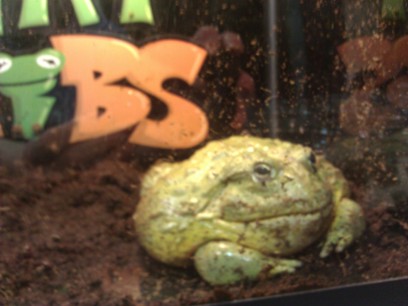 «Read the rest of this article»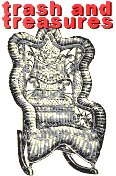 Cross Plains, TN – Trash and Treasures celebrated its 25th Anniversary this year. This yard sale extravaganza  takes place in Cross Plains, a small town on Route 25 East, about 15 miles from Springfield. If you've never visited the town, you don't know what a great time you've missed.
On Friday and Saturday during the last weekend in June, the town becomes a yard sale junkie's paradise. Up and down both sides of the main street of Cross Plains are scores of yard sales with everything from furniture to tiny collectibles.
You can find wooden ironing boards, toys, clothing, books, glassware, flowering plants, sorghum, canned jams and jellies, antiques, lemonade, bird houses, mounted deer heads, knives, lamps, cars, pedal cars, old and new tools, dishes, crystal, jewelry, handmade cards, stationery, barbecue, baked goods, and almost anything else you can think of! «Read the rest of this article»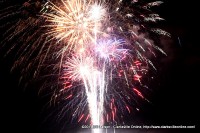 Cumberland City, TN – Last night, Cumberland City held a their annual Lighting Up the Cumberland event which serves as the official 4th of July celebration for Stewart and Houston Counties.
The event has a festival feel with arts and craft vendors and food merchants lining both of the main roads through this small Middle Tennessee city.
«Read the rest of this article»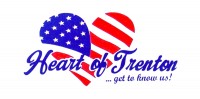 Trenton Kentucky will hold its annual Heart of Trenton Celebration today, but there was much preparation that had to be done ahead of time in order to welcome several thousand visitors to that tiny town. This year I was invited to help with preparing the annual Quilt Show , which is held at the Golden Threads Drapery Shop on South Main Street.  Visitors will be delighted to see some old favorites as well as newly made quilts from the surrounding areas.  Trenton now has a new quilt shop named Quilt and Sew at Golden Threads, and the owner, Denise Shivers, is also the co-ordinator for the Quilt Show.
«Read the rest of this article»
Remembering the past, Honoring the present

Dover, TN – I love small town festivals they have a certain je ne sais quois, a charm, an innocence that you just don't find in festivals held in larger towns. Don't get me wrong I love Clarksville's Rivers and Spires Festival, and adore Riverfest. But Dover's Eagle Fest was a lot of fun too. The festival is held Memorial Day weekend and the events continued non-stop.
The festival opened with your typical parade. However it wasn't overrun with rampant commercialism. Another charming aspect was that the children along the route were simply showered with candy; the various Beauty Queens were tossing it out by the handful. The Grand Marshal was a veteran A.J. Dalton.
«Read the rest of this article»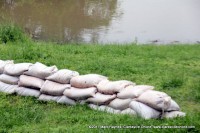 Dover, TN – Early Wednesday morning, May 5th, the Cumberland River crested at Dover, TN at a level of 372.9 feet. The river is now slowly starting to fall. During the May 2010 floods, the Cumberland River at Dover crested at 374 feet.  The National Weather Service still has Dover under a flood warning until 10:45am Saturday.
Several roads, in the low laying areas, are closed due to high water. One of these roads is Bumpus Mills road, right off Hwy 79, just outside of Dover,  next to the Pit Stop Market.
«Read the rest of this article»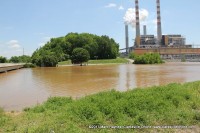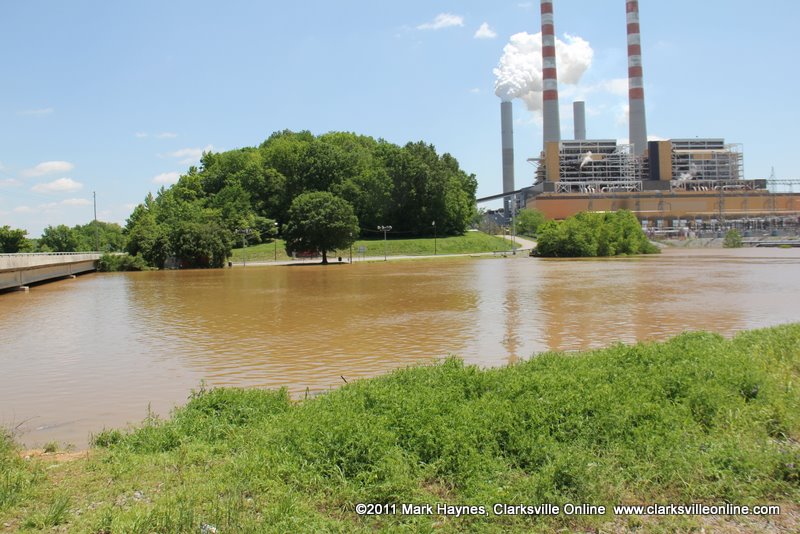 Cumberland City, TN – Traveling down Hwy 149 to Cumberland City, the effects of the severe storms and flooding are clearly visible. Some roads, such as Hematite Road, are flooded and un-passable.
The Cumberland City area, was hit hard by last year's flood. After the recent rains ended, and the Cumberland River started to rise once again, the owner of the Busy Bee Market, Cindy Hook decided she was taking no chances. So she removed all of the merchandise from the Market and moved to a secure location. Everything that could be moved was moved. Looking in the building, all you can see left are empty coolers.
«Read the rest of this article»
This is the third in my on-going series of articles about Land between the Lakes.

The change in weather and my wife being pregnant have kept us from enjoying the great outdoors at Land between the Lakes.  But last weekend, we jumped at the chance to take advantage of the 50 degree, sunny weather.   We had our brunch picnic at the surprisingly empty Taylor Bay, located near the north end of LBL.
«Read the rest of this article»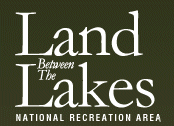 Golden Pond, KY – Land Between The Lakes (LBL) National Recreation Area is presenting the second in a new seasonal Nature Watch Series. Winter Wanderers: Eagles & Waterfowl Migration van tours will take place Saturday, January 15th, 2011. 
"Come out and enjoy abundant winter wildlife viewing opportunities in the southern portion of LBL," said Sharon Waltrip, LBL's Program Manager for Environmental Education and Interpretation. "This new Nature Watch Series will take outdoor enthusiasts to our region's hidden corners to witness some of nature's greatest moments. Stay tuned for more in this exciting new series!" 
«Read the rest of this article»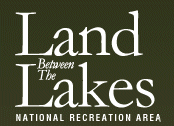 Golden Pond, KY – Land Between The Lakes (LBL) National Recreation Area Law Enforcement Officer (LEO), Richard Jenkins, was recently named Law Enforcement Officer of the Year for the Southern Region of the USDA Forest Service (FS). 
Officer Jenkins has worked for the Forest Service Law Enforcement at LBL for 10 ½ years.  Duane Cameron, LBL's FS Law Enforcement & Investigations (LE&I) Captain, remarked, "Richard has not only performed at an outstanding level in all areas of his job, he has continuously demonstrated exceptional leadership skills during many critical incidents and non-critical situations that have occurred at LBL.  «Read the rest of this article»