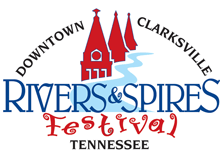 Clarksville, TN – On April 20th-22nd, 2017, the Rivers and Spires Festival held their annual Quilts of the Cumberland Quilt show at the Madison Street United Methodist Church. There was 42 quilts that ranged from traditional quilts to one of a kind art quilts.
This event showed how talented quilters in the area are. The quilts on display were gorgeous.
The quilt show was free and open to the public.
«Read the rest of this article»
Grant allows expansion of City of Clarksville's bike-sharing service
Clarksville, TN – A group of Clarksville Academy students worked with Clarksville Parks and Recreation Department staff Friday to assemble 20 new BCycles for two new bike-share stations coming to Clarksville later this spring.
«Read the rest of this article»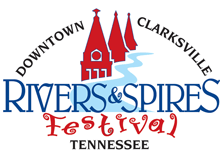 Clarksville, TN – Clarksville's 15th Rivers and Spires Festival began Thursday, April 21st not at a walk or a sprint, but like a race car roaring around the track. The performances on the Public Square Stage were a soulful adrenaline filled ride much like getting on the 50 mph triple looping Mind Bender roller coaster at Six Flags Over Georgia.
The festival start at 5:00pm and the party went on well past 10:00pm. The weather was warm with a slight breeze and best of all, the rain stayed away.
«Read the rest of this article»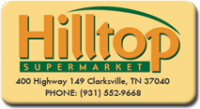 Clarksville, TN – Hilltop Super Market held their 22nd annual Easter Egg Hunt on Saturday, April 15th, 2017. The weather was nice and warm with a cool breeze that kept it from being hot. The event kicked off at 11:00am and the Easter Egg hunt began at 2:00pm.
There were several different activities for everyone to enjoy. There were inflatable bounce houses provided by U Jumpin' Foulks, face painting done by Montgomery Central High School Cheerleaders, cupcake decorating, a duck pond, and other games.
«Read the rest of this article»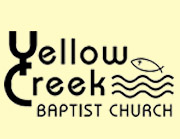 Cumberland City, TN – The weather was just perfect Saturday, April 15th, 2017 for the Yellow Creek Baptist Church annual Community Easter Egg Hunt. 326 kids along with over 600 adults came out for the event.
"It a beautiful day and I am very thankful for everybody coming out," said Brother Phillip Chambers, Senior Pastor. "It was a fun time doing this for everyone."
The egg hunt was divided into three parts, Pre-K, K-2nd grade and 3rd-5th grade. 11,000 eggs were scattered between the three fields.
«Read the rest of this article»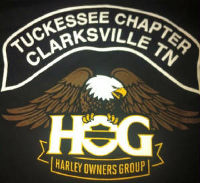 Clarksville, TN – The Tuckessee Harley Owner's Group recently took a group ride to the Maker's Mark Distillery in Loretto, Kentucky. In what was described as a "hookie day" ride, members took leave of absence from their work stations to spend the day on the open road.
After meeting at Appleton's Harley Davidson in Clarksville, the group pulled out at 9:00am for a full day of riding and fellowship.
Their route took them through Port Royal State Park, into Kentucky where they picked up Highway 79 through Russellville, and on to Bowling Green, where they made their first "pit" stop. From there, they headed north and enjoyed a picture perfect day for riding.
«Read the rest of this article»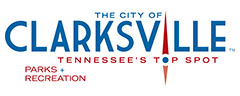 Clarksville, TN – The Clarksville Parks and Recreation held their 5th annual Wettest Egg Hunts on Saturday, April 8th, 2017 at the New Providence pool, located at 166 Cunningham Lane.
There were inflatables for everyone to enjoy as well as face painting, egg dyeing and a not so typical egg hunt. The Easter Bunny also was seen hopping around.
«Read the rest of this article»

Cunningham, TN – On Saturday, April 8th, 2017, the Cunningham Volunteer Fire Department held their Annual Easter Egg Hunt. The egg hunt was held at Montgomery Central Middle School and started at 10:00am.
The weather was slightly chilly, but other than that, it was a beautiful day for the egg hunt. Over 100 kids attended the event.
«Read the rest of this article»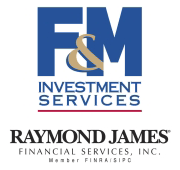 Clarksville, TN – It is early morning as Bob walks outside to check on his chickens.
A good day for eggs, he thinks, approaching the coop.
While some might assume Bob wears overalls and lives on a poultry farm, an increasing number would wonder if he's just like them – going greener in the middle of the city.
«Read the rest of this article»
Clarksville, TN – More than 100 arts supporters from Clarksville and Nashville gathered at the Customs House Museum to honor philanthropist Evans Harvill for his long years of promoting arts at Austin Peay State University and in the community, as he received a top arts award.
Eight others were recognized at the same event, the annual Ovation Awards ceremony, sponsored by the Acuff Circle of Excellence. The celebration calls attention to outstanding contributions of the arts in the Clarksville-Montgomery County area.
The Circle is the patron society of the APSU Center of Excellence for the Creative Arts, and it works to advance arts and culture in Clarksville and Montgomery County.
«Read the rest of this article»