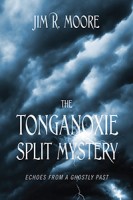 Clarksville, TN –  A college professor named Dr. Benjamin Storm is 52 and  just got fired as head of the prestigious Sterling Weather Research Center by the Dean who believes research is a waste of time and money. Dr. Storm's wife of 23 years has just left him for another woman. He's depressed, can't eat, and can't sleep.
A brilliant scientist, Ben Storm is hanging on to his teaching job by a thread because of students like Henry Crow who does minimal work in Ben's weather class but expects to get excellent grades and pass the class because his father is on the board of the university. «Read the rest of this article»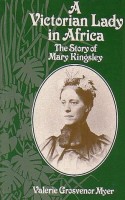 Clarksville, TN – Most people in our society when they hear the term "Victorian woman" imagine someone in a long dress having afternoon tea with her friends. They picture a woman with very strict manners who might faint at the slightest disturbance. Many men in Victorian times would not even let the women in their families read the newspaper!
That description would not fit Mary Kingsley, daughter and oldest child of doctor, traveler and writer George Kingsley and Mary Bailey. She was the niece of Charles Kingsley who most enduring work is The Water-Babies: A Fairy Tale for a Land-Baby.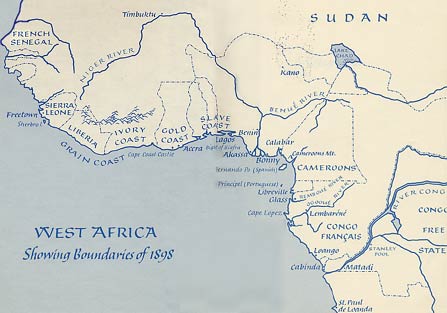 «Read the rest of this article»
Clarksville, TN – Becoming a better wife is a matter of anticipating problems and avoiding them if possible.
For instance, know that certain subjects are rife for controversy. Some of the top offenders are money and how to spend it, who is responsible for certain tasks around the house, whether or not to keep the cap on the toothpaste, and who gets up in the night if the baby is crying.
All these subjects can easily be solved by setting down some ground rules at the beginning of your marriage. «Read the rest of this article»
Clarksville, TN – Let's face it. Life is short—and the divorce rate in this country is astronomical. The reasons for divorce are many and are as varied as the individuals involved, but some common threads run amok in marriage. It's not always the fault of one person or the other, but some general rules do apply.
In this column we'll take a look at some easy ways that husbands can make subtle changes that can lead to better communication and ultimately to better harmony in a marriage. «Read the rest of this article»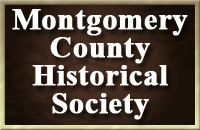 Clarksville, TN – Author Sue Freeman Culverhouse was the featured speaker as she described the life of Robert Penn Warren at the June 15th meeting of the Montgomery County Historical Society. President Joe Filippo greeted the members and had the treasurer announce the upcoming barbeque fund-raiser to be held at the end of July.
Billyfrank Morrison gave a history of the school built on the site of the community center in South Guthrie, TN, where the event was held.
«Read the rest of this article»
Clarksville, TN – If you are tired of watching the latest murder, robbery, sexual assault, wreck, and/or other horror on the nightly news, it's time you discovered the books written by Scottish writer Alexander McCall Smith. No, you aren't going to be reading about car chases or social media disasters or aliens.
What you are going to read about are characters with human emotions, deep thinking processes, dignity, kindness and morality—not the preachy kind—just genuine feeling for whether or not choices are the right ones and if a mistake is made, how to deal with it and move on.
Sound like something you can handle? Then you have a number of choices of book series from which to choose.
«Read the rest of this article»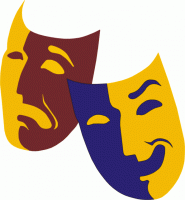 Clarksville, TN – The Cumberland Arts Center will hold auditions for the upcoming Children's summer show on Monday and Tuesday, June 15th and 16th at 7:00pm at the Cumberland Arts Center located at 710 Main Street in Downtown Clarksville.
Children from age 6 and up are invited to attend. Production dates will be in late July.
For more information call the theatre at 931.552.1106.
Clarksville, TN – If you are an avid viewer of the PBS "Mystery" series, the name of Elizabeth George is no secret to you. The Thomas Lynley mysteries are a staple of Sunday night television. However, if you have not read her books for yourself, you have missed one of the greatest contemporary mystery writer's offerings.
Elizabeth Susan George was born in Warren, Ohio. She is a graduate of University of California in Riverside. She also attended California State University at Fullerton, where she was awarded a master's degree in Counseling/Psychology and an honorary doctorate of humane letters.
She began her career as an English teacher at Mater Dei High School in Santa Ana. Along with ten other teachers, she was eventually fired for becoming involved with union activity. «Read the rest of this article»

Clarksville, TN – Local performers of all ages will have the opportunity to work alongside professional actors in "The Music Man" when the Roxy Regional Theatre holds auditions for ensemble roles in Meredith Willson's award-winning Broadway classic on Monday, June 22nd, at 5:00pm.
Children ages 8 and up, as well as adult men and women, are encouraged to audition. Interested auditionees should come prepared with 16 bars of a song. (Boys interested in the role of Winthrop should be prepared to sing "Gary, Indiana.")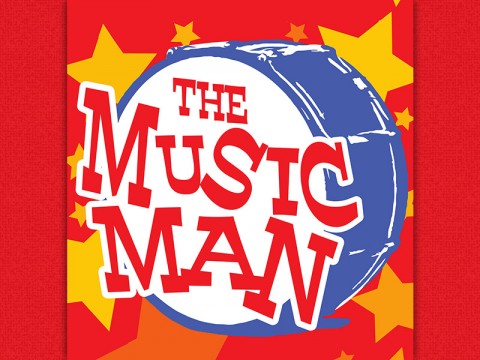 «Read the rest of this article»

Clarksville, TN – On Saturday, June 6th the Tennessee Wildlife Resources Agency (TWRA) along with the Clarksville Parks and Recreation Department held the annual Youth Fishing Rodeo at Liberty Park. The event gives the youth of Clarksville an opportunity to enjoy a day of free fishing. This is the 14th year for the event.
"Saturday is free fishing day in the State of Tennessee. Here in Clarksville we team up with Clarksville Parks and Recreation to host a free fishing day event for youth 16 years of age and younger," stated TWRA officer Jereme Odom.
«Read the rest of this article»