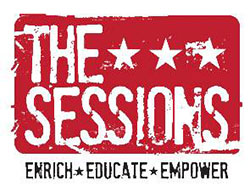 Nashville, TN – Music Starts Here – an online resource created to educate and connect interested parties in the music and entertainment industries – hosted an informative and inspiring co-sponsored bill with The Sessions Panel on Thursday, August 18th, 2016 at the W.O. Smith Music School in Nashville, Tennessee.
The high-powered panel included "Eye of the Tiger" co-writer Jim Peterik of Survivor fame, freelancer Dom Famularo, Saturday Night Live vocalist Christine Ohlman, ex-Billy Joel drummer Liberty DeVitto, entertainment lawyer Paul Quin, music business coach Rick Drumm and artist relations manager Rick Dejonge
«Read the rest of this article»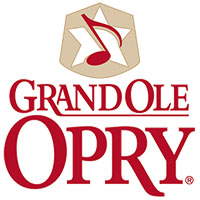 Nashville, TN – "Welcome to the show that made country music famous, the Grand Ole Opry!" It started off as a radio show back in 1925. It is now the longest running program of all time where millions can tune in regularly to Opry broadcasts via a mobile app, SiriusXM Satellite Radio, Nashville's 650 AM WSM, and on www.opry.com or www.wsmonline.com
The concerts feature multiple generations of artists from up and comers to the legends who have been members of the Opry for decades. Membership is a privilege – one is asked to join the Opry. With that honor comes some obligations such as playing at the Opry a certain number of times per year.
«Read the rest of this article»
Clarksville, TN – The sixth-annual Sportsfest sponsored by Clarksville Parks and Recreation Department was held Saturday, August 20th at the Wilma Rudolph Event Center located within Liberty Park at 1188 Cumberland Drive.
Scores of families attended the display of sports groups' information and numerous activities outdoors.
«Read the rest of this article»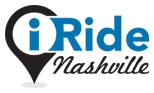 Nashville, TN – When the Segway Human Transporter – the first self-balancing, electric-powered transportation machine known to man – was introduced to the curious public back in 2001 the device was viewed as a space-age oddity that came packaged with big promises.
Emerging from the mind of genius inventor Dean Kamen proponents of the Segway claimed the product would transform the way people work and live by making urban environments more livable by providing a solution to short-distance travel. Jeff Bezos founder of Amazon.com predicted that "cities will be built around this device".
«Read the rest of this article»

Clarksville, TN – Dunbar Cave State Park at 401 Old Dunbar Cave Road held its Hummingbird and Butterfly Festival on Saturday with numerous events for the family.
From 9:00am to 11:00am and again from 1:00pm to 3:00pm, hummingbirds were banded by Cyndi Routledge, a master bander who has completed the five-year course taught by the Department of the Interior.
Information gathered at the banding is sent to Laurel, Maryland where a huge data base on hummingbirds is located under the auspices of the United States Geological Survey.
«Read the rest of this article»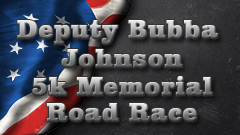 Clarksville, TN – The 3rd Annual Deputy Bubba Johnson Memorial 5K Road Race took place Saturday night, August 13th, 2016 at Beachaven Winery. The 1 Mile Fun Run started at 8:30pm and the 5k began at 9:00pm.
A slight rain moved into the area but tapered off by the start of the race. 322 people preregistered for the event and by race time, there were 358 runners/walkers participating.
"This event has grown really good over the last three years. It's going to be an exciting night," said Montgomery County Sheriff John Fuson. "These are good times."
«Read the rest of this article»

Clarksville, TN – So often we admire paintings and artworks of artists who are not accessible for questions or comments. Not so was the case Thursday night, August  11th. Customs House Museum hosted a gala affair which introduced an exhibit entitled "Women Painting Women 2016".
Featured artists' works included those of Denise Stewart Sanabria who created life size cutouts of people whose only identity were numbers, but whose personalities were evident in the charcoal and pastel pencil on plywood models. They reminded one of oversized paper dolls, just ready to come to life.
«Read the rest of this article»

Clarksville, TN – From the main stage to City Hall, Strawberry Alley was packed Friday night, August 12th, for the last Jammin in the Alley of the 2016 season. There was 800 plus people in Downtown Clarksville enjoying the music and festivities.
Things were a little bit different Friday night. There was an opening band, Life in Technicolor that went on at 6:00pm and then the Nightmasters took the stage at 7:00pm.
«Read the rest of this article»
The beloved television series Nashville – a one of a kind country music drama – is set to soon makes its return to the airwaves on the Nashville-based CMT. Sources close to the set expect shooting for the much-anticipated Season 5 of the soap opera to begin early in the Fall. Cast favorites are certainly ready to go as many of them gathered in town recently for a very special live performance concert performance broadcast to the world.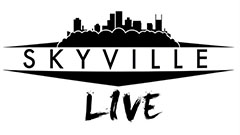 Nashville, TN – A magical night of music unfolded in Music City on Wednesday, July 13th, 2016 as the internationally-acclaimed online webcast Skyville Live presented "Skyville Live Salutes The Magic Of Music City" to a capacity live audience.
This particular event was a homecoming of sorts for the cast of the television show Nashville who were celebrating the fact that their popular program was saved from network cancellation. Now redeemed the weekly drama is ready to reboot soon on CMT with new showrunners for a much anticipated Season 5.
«Read the rest of this article»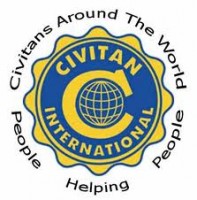 Cunningham, TN – On Saturday, July 30th, 2016 the Central Civitan Club hosted the 108th annual Lone Oak Picnic at the Central Civitan Building. The event began at 10:00am and went on until around 3:00pm.
There was plenty of good conversations, entertainment and great food to go around. Those running for office were allowed to address everyone in attendance starting at 11:00am.
"We had a pretty good crowd this year. Appreciate everyone being here. If you weren't able to be here, I'm sorry you missed it. Maybe you can be here next year," said Larry Pitts with Central Civitan.
«Read the rest of this article»