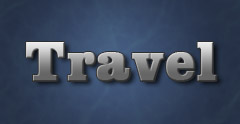 Clarksville, TN – Supervisory Librarian, Robert F. Sink Memorial Library at Fort Campbell, James Moore and Special Collections Librarian, Felix G. Woodward Library, Austin Peay State University, Sean Hogan, are world travelers.
Each year they cruise to a different location and this June their travels took them on a Viking ocean cruise to both Norway and Scotland. Following are James' enticing description of their tour and Sean's exquisite photographs:
«Read the rest of this article»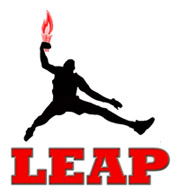 Clarksville, TN – On Friday, July 22nd, LEAP Youth held a Car Wash and Bake Sale fundraiser from 11:00am until 2:00pm. The event was help behind LEAP Plaza located at 1860 Wilma Rudolph Boulevard in Clarksville.
A car wash was $5.00 and the bake sale goodies ranged from $0.50 to $2.00.
"We do a lot of outings with the kids to teach them that nothing is free in the world. So we had them put together a couple of fundraisers to help pay for the trips they will be going on throughout the year," said Malcolm Luster, LEAP Counselor.
«Read the rest of this article»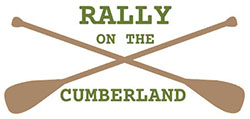 Clarksville, TN – Thrilling, loved it, great event, are just some of the words participants of Saturday's Rally on the Cumberland Canoe and Kayak Race used to describe the event. Everyone crossing the finish line had smiles on their faces and seemed to really enjoy their ride down the Cumberland River.
"We have about 32 participates this year. It is a 5 mile canoe/kayak race from the Montgomery County Conservation Club down to Freedom Point in Liberty Park," stated Clarksville Parks and Recreation Program Superintendent Melissa Adkins. "It's a great way to get people outdoors and to let them see the wonderful waterways that we have here in this county. It's a great event."
«Read the rest of this article»

Clarksville, TN – Friday night, the place to be was Strawberry Alley for this summer's third Jammin in the Alley concert. Due to rain in the forecast, the event started at 6:30pm instead of 7:00pm.
Joe Padula of The Joe Padula Show on 1400am WJZM said, "It's great to be here at Jammin in the Alley, the downtown party with a purpose to help not only grow Downtown Clarksville but to create awareness of what's down here, the businesses, the people and the live music. And tonight, The Joel Brown Band is here providing the live music. It was fantastic."
«Read the rest of this article»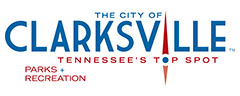 Clarksville, TN – The City of Clarksville held the ninth annual Independence Day Celebration on Sunday, July 3rd, 2016 at Liberty Park and what a celebration it was. Featured were great music, good food, games. Just about something for everyone.
The "Ten Strings and Tom" trio kicked things off around 6:00pm. This band is named for the instruments in their band–six string guitar, four string bass, and a tom or one drum of a drum set. They performed songs by Stevie Ray Vaughan, Jimi Hendrix and others.
«Read the rest of this article»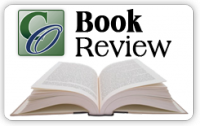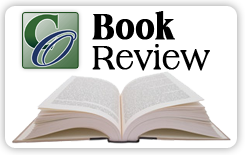 Clarksville, TN – With Independence Day approaching, if you can read only one book this year, let it be Blood River to Berlin. No, you aren't going to find it on the best seller list available from a New York publisher. This book is written by your neighbor, Michael Freeland, who lives in Hopkinsville, KY.
Published by Proctor's Hall Press in Sewanee, Tennessee, Blood River to Berlin: The World War II Journal of an Army Medic is the story of someone who started to school in a one-room schoolhouse in a remote community called "Blood River" in Henry County, Tennessee. He dropped out of high school, went to Detroit to work, and was drafted into the United States Army.
«Read the rest of this article»

Nashville, TN – Six Tennessee food makers claimed winning titles at the 2016 Pick Tennessee Products tradeshow held in Nashville during the recent Tennessee Grocers & Convenience Store Association's Food Expo. The products, all produced in Tennessee and part of the Pick Tennessee Products program, were judged on originality, taste and packaging.
Javaneh Hemmat's "Hummus Chick" won first place, dubbed the "Pick of Tennessee."  Hummus Chick is a Nashville based company built around freshly made varieties of hummus packaged for retail and wholesale markets.
«Read the rest of this article»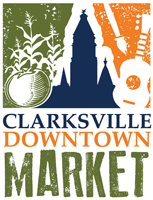 Clarksville, TN – On Saturday, June 18th, Clarksville Parks and Recreation held a Health and Fitness Day at the Clarksville Downtown Market. The Montgomery County Health Department had a booth and were giving out samples and the recipe for Citrusy Pico De Galio.
"A couple of times a year, Parks and Recreation invites us to come down to the Downtown Market and encourage healthy eating habits," said Montgomery County Public Health Director Joey Smith.
The booth was so busy that they ran out of tortilla chips and had to go out for more.
«Read the rest of this article»

Clarksville, TN – Local author Beverly Fisher was present in theotherspace at the Roxy Regional Theater on Monday, June 20th, as her novella "Grace Among the Leavings" turned dramatic presentation debuted in Clarksville.
Based on Fisher's family research and Civil War gleanings, "Grace Among The Leavings" tells the story of eleven-year-old Grace Meadows and her family's hard times in the wake of war.
It features Ava DoVanne, a rising seventh grader, in the starring role. As Grace, DoVanne showed her command of the script and the stage in her performance.
«Read the rest of this article»

Clarksville, TN – Despite hot weather, 215 kids descended on the Liberty Park Saturday, June 11th for the annual Youth Fishing Rodeo held by the Tennessee Wildlife Resources Agency (TWRA) in partnership with the Clarksville Parks and Recreation Department. The event gives the youth of Clarksville an opportunity to enjoy a day of free fishing.
"Today is our annual free fishing day here with the Clarksville Parks and Recreation Department. This is our 14th year of coming out and offering this event for kids 16 years and younger," stated TWRA officer Jereme Odom.
«Read the rest of this article»