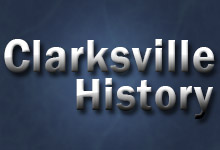 Clarksville, TN – In 1780 a group of 300 daring pioneers decided to journey upon the Tennessee River and the Cumberland River in flatboats and canoes.
The destination for some of them would be present day Montgomery County, upon the Red River at the mouth of Passenger Creek. Yet, in order to arrive at their destination they had to guide their boats through a frontier full of Native Americans determined to attack them.
Why would they attempt such an endeavor which seemed to almost promise violence, deprivation, and other hardships?
«Read the rest of this article»

Nashville, TN – The Neal Morse Band is back on the road traveling under the guise of The Road Called Home Tour. The trek blasted off at Rocketown in Nashville, Tennessee on Saturday, January 14th, 2017.
In the coming months the quintet will journey through the U.S., Canada and Europe in support of the group's latest epic. Clocking in at over 100 minutes, this progressive pageantry runs the range from melodic to moody to mind blowing.
«Read the rest of this article»

Clarksville, TN – No special someone in your life? Allergic to roses and sworn off chocolate? Tired of all the romantic pressure of Valentine's Day? Sites and Sutton Publishing is launching a new book that is guaranteed to bring smiles, smirks and for some, uncontrollable laughter.
"Life After Jerks", by local authors Scarlet Middleton and Cybil Crawford, is the woman's field guide to the many types of jerks that plague society.
«Read the rest of this article»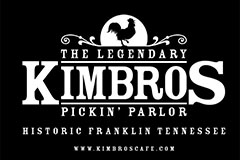 Franklin, TN – What's a native Tennessean who spent his life surrounded by the country music industry but grew up listening to the power pop pleasantries and British sensations like Squeeze and Crowded House to do? If you're Jason Minton you form a rock band built on a foundation of faith and strong acoustic sensibilities.
In a live setting he looks the part of a rugged country boy. When he sings you're transported back to the new wave revolution of the 80's. That's what we discovered when we finally caught the Jason Minton Band in concert in Franklin, Tennessee on January 13th, 2017 at Kimbros Pickin' Parlor on South Margin Street.
«Read the rest of this article»

Nashville, TN – A buck harvested in Sumner County during the recent muzzleloader season, has completed a step toward becoming a world record for a non-typical deer rack.
Boone and Crockett officials spent several hours on Monday (January 9th) scoring the 47-point buck tabbed the "Tennessee Tucker Buck" as the Nashville headquarters of the Tennessee Wildlife Resources Agency. The buck was harvested by 26-year old Gallatin resident Stephen Tucker.
«Read the rest of this article»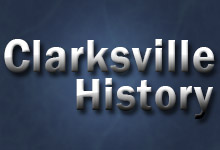 Clarksville, TN – Have you heard the story of the first frontier settlement on the Red River?
Many times the history beneath our feet here in Montgomery County is not in the forefront of our minds. It can be easily forgotten that the many places we live, shop, or work every day contain stories from multiple historical periods of Tennessee. In this case, it is the history of westward expansion and the Indian Wars of the 18th century.
People may wonder why these stories matter. Many of us were at one time young students who felt history class was incredibly boring and even called it our least favorite subject. Yet, in truth, it is those who devote some time to the subject in depth who are a very fortunate group of people. They gain insights and knowledge; they increase their wisdom.
«Read the rest of this article»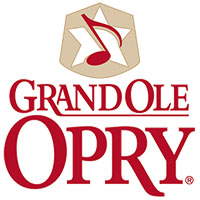 Nashville, TN – On Friday January 6th, 2017, Chris Janson headlined a Grand Ole Opry concert that featured both young and senior musicians. It was a bitter cold, snowy night in Nashville, Tennessee but that did not stop an almost capacity crowd from going to the Opry at the legendary Ryman Auditorium.
The Grand Ole Opry has a strong tradition of introducing up-and-coming artists on their famous radio show and stage. The Opry's four sets are a combination of well-established Opry members and next wave artists who are hoping to join that exclusive circle. Many of the newcomers commented on how they grew up listening to the now longest-running radio program and mentioning that it's a dream come true to play at the Opry.
«Read the rest of this article»
Nashville, TN – On December 28th, 2016, 3rd and Lindsley in Nashville, Tennessee hosted a special celebration concert starring keyboardist Johnny Neel with The Last Word along with special guests Jack Pearson – guitar, female vocalists Nanette Bohannon, Kelli Bruce & Cindy Shelton, Randy Boen – guitar, Russell Wright – bass and Curt Redding on drums.
The collective presented material from Neel's new record 66/16. This 32 track, double disc features tunes dating back to 1966 through 2016 with songs reflecting changes in musical styles and social issues through the decades. The CD is also a comprehensive retrospective of the half century long career of Johnny Neel.
«Read the rest of this article»

Nashville, TN – The Tennessee Wildlife Resources Agency is now accepting entries for its 2017-18 photo contest for publication in the Tennessee Wildlife's annual calendar issue. All interested photographers are invited to submit up to 10 of their best photos on fishing, hunting, boating, and wildlife species native to Tennessee.
The photos will be reviewed for publication in the annual calendar edition of Tennessee Wildlife, which is the summer issue. If a photo is selected for the calendar edition, the photographer will receive a cash stipend of $60.00.
«Read the rest of this article»

Nashville, TN – The Tennessee Wildlife Resources Agency is announcing that three Young Sportsman 2017 spring turkey quota hunts is underway.
The available youth hunts are Tellico West on March 25th-26th (5 hunter quota), Tellico Lake WMA (McGhee Carson Unit), on March 25th-26th, (5 hunter quota), and Yuchi Refuge on March 17th-19th (10 hunter quota). The deadline for entry is January 18th.
«Read the rest of this article»