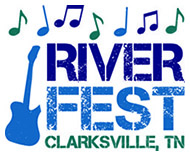 Clarksville, TN – On Saturday, September 10th, 2016 the 28th annual Riverfest Celebration wrapped up with all day entertainment, music, games, food and more. Riverfest gives the community a great opportunity to come down to the Cumberland River at McGregor Park and enjoy all the wonderful music with family and friends. Best of all, it's free.
Saturday got started with the annual Riverfest Regatta at 10:00am at the McGregor Park Boat Ramp. The race consists of boats made out of cardboard or plastic bottles that race down the Cumberland River. This year, nine teams competed in three heats for awards.
«Read the rest of this article»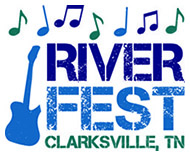 Clarksville, TN – The Riverfest Regatta, presented by U.S. Bank, is not your typical boat race. The boats racing down the Cumberland River Saturday morning, September 10th were made of cardboard or plastic bottles along with a few other approved materials.
Nine teams competed not only for bragging rights, but trophies were awarded to the first, second, and third place teams in each division.
«Read the rest of this article»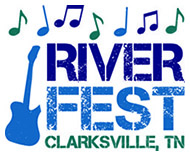 Clarksville, TN – Music along the Cumberland River on Riverside Drive can only mean one thing, the start of Clarksville's Riverfest event at McGregor Park. Friday night, September 9th, the 28th annual Riverfest Celebration got rolling with live music on three stages from a diverse set of entertainers.
Along with the music, there was booths, great food and fun for young and old alike at this free event. There was a large attendance Friday night with everyone enjoying themselves.
«Read the rest of this article»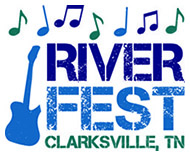 Clarksville, TN – Riverfest Art Experience was a feast for the senses Thursday night. Celtic music by Red River Breeze enticed visitors to drift and dream, and maybe dance a little jig while munching on cheese, grapes, punch and some of the yummiest brownies on the planet.
There were paintings, drawings, photography, multi-media to please almost everyone. I spoke with Brianah Summons about her painting of her favorite animals which included a tiger, a wolf, and a horse all in brilliant colors and could have easily reminded one of carousel animals. Brianah was accompanied by her mother, Cordelia Marroquin who is, I'm sure, the Kenwood High School Senior's best supporter.
«Read the rest of this article»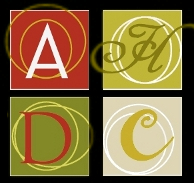 Clarksville, TN – The Clarksville Arts & Heritage Development Council (AHDC) is putting out a call to artists who are interested in having their work featured in the ninth annual Cultural Calendar.  Each month will feature an artist's work and highlight upcoming arts and heritage events.
Submitted work will be juried to determine which piece is featured each month, as well as which artwork appears on the cover.  As in years past, calendars will be available through AHDC's website, as well as in the Customs House Museum's "Seasons" gift shop and other locations around town.
«Read the rest of this article»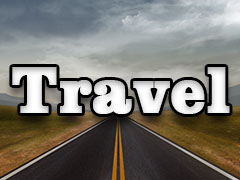 Eminence, MO – Today was my last full day of riding through this part of the country.  It's been quite an experience, and I've learned so much about the people and the region.
I started the day as usual with a hot cup of coffee, and some morning chatter with the locals. The buzz this morning was about this weekend's big trail ride, bringing loads of horses and their riders. The rooms are all booked, the cabins are taken, and Eminence, Missouri will be covered with visitors.
They'll have a big time.
«Read the rest of this article»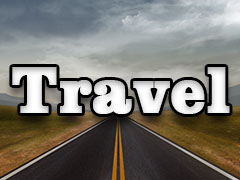 Eminence, MO – After a great night's sleep along the Jack's Fork River, I rolled out of bed to a beautiful sunrise and a calm breeze coming off the water.
I needed coffee, so it was off the Margie's Restaurant in the middle of town.  I was greeted by a handful of locals who were all abuzz about, what else, politics.
It was a Trump crowd.
I had the morning special which was two eggs over easy, sausage and biscuits and glorious cups of coffee.  After chatting it up with the waitress about where some good roads would be to ride, I was off to saddle up.
«Read the rest of this article»
Nashville, TN – There were a lot of twists and turns at the PBR Music City Knockout held at the Bridgestone Arena in Nashville, Tennessee on August 20th, 2016.
The drama was provided by bone-jarring bulls and the unique bracket format of the two-day competition that saw the world's best Professional Bull Riders face off against each other in the only one of its kind event on the 2016 Built Ford Tough Series (BFTS) schedule.
«Read the rest of this article»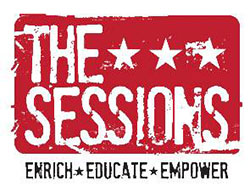 Nashville, TN – Music Starts Here – an online resource created to educate and connect interested parties in the music and entertainment industries – hosted an informative and inspiring co-sponsored bill with The Sessions Panel on Thursday, August 18th, 2016 at the W.O. Smith Music School in Nashville, Tennessee.
The high-powered panel included "Eye of the Tiger" co-writer Jim Peterik of Survivor fame, freelancer Dom Famularo, Saturday Night Live vocalist Christine Ohlman, ex-Billy Joel drummer Liberty DeVitto, entertainment lawyer Paul Quin, music business coach Rick Drumm and artist relations manager Rick Dejonge
«Read the rest of this article»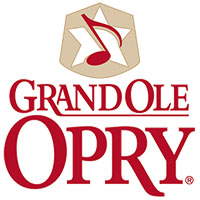 Nashville, TN – "Welcome to the show that made country music famous, the Grand Ole Opry!" It started off as a radio show back in 1925. It is now the longest running program of all time where millions can tune in regularly to Opry broadcasts via a mobile app, SiriusXM Satellite Radio, Nashville's 650 AM WSM, and on www.opry.com or www.wsmonline.com
The concerts feature multiple generations of artists from up and comers to the legends who have been members of the Opry for decades. Membership is a privilege – one is asked to join the Opry. With that honor comes some obligations such as playing at the Opry a certain number of times per year.
«Read the rest of this article»