Clarksville, TN – Comfort foods have become a way of life these days. It's not hard to understand why we need comfort foods. Our lives are full of stress. The crashing economy has scared most intelligent people silly. The thought that what we formerly believed was enough money to live on has now become barely adequate is enough to send anyone running to the ice cream carton or the macaroni and cheese bowl or the potato chip bag.
We seek comfort when we are stressed. We learned as babies that milk was comfort. When we were sick as children, we were comforted by chicken soup or ice cream or whatever Mom's favorite cookie recipe was. We continued as teens to comfort our growing insecurity about our popularity with cheeseburgers, soft drinks and doughnuts. We entered college and survived on pizzas to overcome exam jitters.
«Read the rest of this article»
Clarksville, TN – When I was growing up, I believed that the most glamorous corsage any woman could receive was either a huge purple or white Cattleya orchid. My dad believed that too and usually presented both my grandmothers and my mother with either this type of showy bloom or a couple of Cymbidium orchids for most special occasions.
When I lived in College Park, Maryland, I visited Kensington Orchids just off the Beltway outside of Washington, D. C., and bought my first Cattleya orchid plant. When I lived in Belmont, Massachusetts, I was fortunate to belong to the Massachusetts Orchid Society and to get to know Dick Peterson, then editor of the American Orchid Society Bulletin. When I moved to Charlottesville, Virginia, I was one of the founding members of the Charlottesville Orchid Society and served as its first president.
«Read the rest of this article»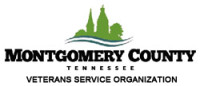 Clarksville, TN – On Monday, May 25th, the Montgomery County Veterans Service Organization held its annual Memorial Day Ceremony. Due to rain, the ceremony was held in the William O. Beach Civic Hall, Veterans Plaza in Clarksville Tennessee.
The ceremony was opened by Frank Mir, the Director of the Montgomery County Veterans Service Organization. Mir welcomed the dignitaries and attendees to the Memorial ceremony. The colors were posted by the 101st Airborne Division Honor Guard, and Stella McKnight sang the National Anthem.
«Read the rest of this article»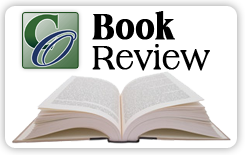 Clarksville, TN – Wildflower Folklore by Laura C. Martin is a book I recently found at a library book sale. It has extensive information about many plants that Southerners have been familiar with for generations.
For instance, kudzu was first introduced to the United States through the Japanese Pavilion during the Philadelphia Centennial Exposition in 1876. The Japanese used kudzu for food, medicine, and as a forage plant. Their intensive land-use practices kept it under control in their country, but we Southerners let it get out of control.
Kudzu was first thought to be a wonder cure for eroded areas here in the South because it would grow quickly even in our red clay. At first, it was grown commercially as a forage plant and was hailed as "King Kudzu."
«Read the rest of this article»
Clarksville, TN – On Sunday, May 25th, the Vietnam Veterans of America Chapter 396 held their annual Candlelight Vigil to remember the men and women who were left behind in Vietnam when American forces withdrew in 1975.
It is a solemn occasion when a nation gathers together to honor its soldiers, those who lived to come home, but even more importantly those who did not.
«Read the rest of this article»

Nashville, TN – The Tennessee Fish and Wildlife Commission (TFWC) has voted to reduce the white-tailed buck limit for the 2015-16 seasons. Deer hunters will now be able to take a total of two bucks throughout the deer hunting seasons.
After months of discussion and consideration, the action came during the TFWC's May meeting which concluded Friday at the Tennessee Wildlife Resources Agency's Ray Bell Region III Building. «Read the rest of this article»

Clarksville, TN – The Customs House Museum hosted the awards reception for the Southern Watercolor Society's 38th Annual Juried Exhibition on May 16th. The show features eighty-seven paintings. This year's juror Kathleen Conover awarded 32 artists cash or merchandise prices.
The Best in Show was awarded to Z.L. Feng for In the Wood. Feng is an artist-signature member of the American Watercolor Society, the National Watercolor Society, and the Pastel Society of America (as master pastelist).
«Read the rest of this article»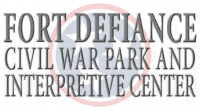 Clarksville, TN – On Friday, May 15th, 2015, the 14th Tennessee Infantry celebrated their 150th anniversary Homecoming at Fort Defiance Civil War Park. Reenactors of the Confederate 14th Tennessee Volunteer Infantry, Company B setup camp and held demonstrations from 10:00am until 5:00pm.
Some of the demonstrations held included an infantry demonstration, weapons talk, U.S. Sanitary Commission information, a talk on Confederate flags as well as an artillery demonstration and discussion.
«Read the rest of this article»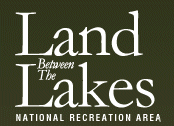 Office of Land Between the Lakes, KY/TN – Land Between The Lakes has planted approximately 29,000 Shortleaf pine seedlings on 42 acres near Demumbers Bay.
Hardwood trees and Loblolly pines in this area sustained heavy damage during the 2009 ice storm and other wind events. Non-native Loblolly pines were removed from the area and replaced with native Shortleaf pines.
«Read the rest of this article»

Clarksville, TN – Hundreds of people descended on Beachaven Vineyard and Winery Saturday, May 9th, for the first concert of the Jazz on the Lawn season. Chairs and blankets filled the lawn as everyone got ready to spend quality time with friends and family.
"There's a huge crowd already and the music hasn't even started," said Louisa Cooke. "It's a wonderful night and were glad it's already jazz season again."
«Read the rest of this article»