Currently browsing: Arts and Leisure

Clarksville, TN – The weekly Clarksville Parks and Recreation Department Recreation Report provides Clarksvillians with a glimpse at the activities and events that are available from the Parks and Recreation Department for them to enjoy together as a family.
This weeks highlights include:
Civil War Medical Display
Zumba
Doggie Palooza
March to the Past
Civil War Summer Camp
Summer Youth Program
«Read the rest of this article»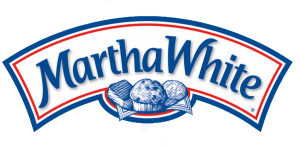 Nashville, TN – Say goodbye to frost and flannel, and hello to blue skies and spring celebrations.
To help welcome the arrival of spring, we're sharing some of our favorite seasonal recipes that bring bright flavors to any occasion through this free electronic cookbook.
«Read the rest of this article»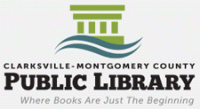 Clarksville, TN – The Peay Read is APSU's collaborative reading program that chooses one title each year to be read by incoming freshman — with the author of the book coming to campus to speak in September.
The Clarksville-Montgomery County Public Library will be participating in the Peay Read this year by supplying 20 copies of this year's title, "Saints at the River" in a display near the circulation desk. Library patrons are invited to read the book and attend the Peay Read event keynote speech by the author. «Read the rest of this article»

Clarksville, TN – Ditch the workout and join the Zumba fitness party at the Crow Community Center, located at 211 Richview Road!
The Crow Center will once again offer Zumba fitness classes on Wednesdays from 6:00pm to 7:00pm beginning May 29th. «Read the rest of this article»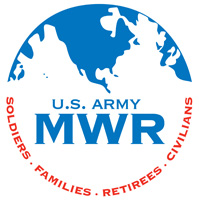 Fort Campbell, KY – Do you sing in the shower or while you drive down the road?  If the answer is yes, then Sportsman's Lodge is where you want to be for a fun Friday night activity!
Bring your friends and come out to Sportsman's for Karaoke on Fridays from 8:00pm to 12 midnight.  Must be age 21 or over to enter and participate.  With over 20,000 songs to choose from, you're bound to find something you can rock. «Read the rest of this article»
Clarksville, TN – Robert Penn Warren is the only writer to date with three Pulitzer Prizes, two in poetry and one in fiction. In 1980, he was awarded the Presidential Medal of Freedom by President Jimmy Carter, and in 1986, Warren was named the first Poet Laureate Consultant in Poetry by the Library of Congress.
His senior year was spent at Clarksville High School prior to his attending Vanderbilt University. Although he had been appointed to the U.S. Naval Academy, he was unable to enter school there because during the summer, his brother had tossed either a stone or piece of coal that landed in Robert Penn's eye; this eventually resulted in blindness and the removal of his left eye. While at Vanderbilt, Warren became a member of a writers' group known as The Fugitives and the rest is history. «Read the rest of this article»

Clarksville, TN - The Clarksville Parks and Recreation Department will open their five public pools on Saturday, May 25th for the summer season.  Pool pass sales, swim lesson registration and other aquatic programming registration are currently underway!
«Read the rest of this article»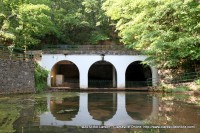 Clarksville, TN – The Friends of Dunbar Cave have finalized the schedule for this year's Spring Fling slated to take place rain or shine on Saturday, May 4th.
Come out and enjoy a day of free, family fun.  A bird hikes with the Warioto Audubon  Society, wild flower hike led by APSU botanist Rob Shepard and a trail hike led by Suva Batsin from our local chapter of the Tennessee Trails Association.
«Read the rest of this article»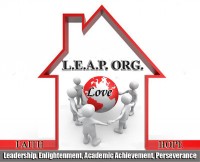 Clarksville, TN – LEAP is preparing for its 3rd Annual Youth Summer Trip to St Louis Missouri from July 25th to July 29th, 2013 and would like to extend an invitation to youth ages 11 to 18 to participate.
The purpose of this trip is to provide students with with entertaining and educational summer trip in St Louis that will consist of the following:
«Read the rest of this article»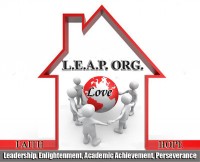 Clarksville, TN – The West Creek High School gymnasium marked the center stage for the 4th Annual Step & Dance Crew Challenge that featured local middle and high school teams.
While Kenwood High, West Creek Middle, and Northeast Middle & High gave valiant and creative performances, it was West Creek High School that captivated the audience with a stellar production.  This marks the 3rd straight year that the West Creek High School impressed the judges panel consisting of various Greek Organizations to win first place in the competition.
«Read the rest of this article»