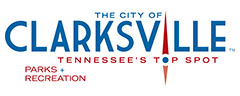 Clarksville, TN – Calling all budding artists in grades 1st through 5th: Clarksville Parks and Recreation's Queen City Road Race T-shirt design contest is back and the best drawing will be featured on the official 2016 event t-shirt!
First place: $100.00 for you, an official Queen City Road Race T-shirt featuring your design, framed poster of your drawing, $100.00 and a Subway party for your art class, art supplies and certificate.
«Read the rest of this article»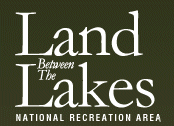 Land Between the Lakes, KY/TN – Small game hunting season opens at Land Between The Lakes National Recreation Area beginning December 1st, 2015. Season dates and regulations differ from state-wide dates and regulations.
Hunters should be sure to check for details on the Land Between The Lakes Small Game & Waterfowl Hunting Information Sheet available at www.landbetweenthelakes.us/seendo/outdoor-rec/hunting/.
«Read the rest of this article»

Nashville, TN – A gift certificate from a Community Supported Agriculture (CSA) farm can provide a year of fresh produce and other local foods. The person or family who receives fresh foods and a local farmer will benefit from a delicious, health-minded gift that meets a need and will be appreciated all through the year.
In a CSA, a farmer contracts with people in the community to provide them with a portion of the year's harvest. Customers pay the farmer in advance, before the produce season begins, which allows the farmer to buy seed, fertilizer, fuel and other inputs necessary to farm for the year.
«Read the rest of this article»
Don't let Food Poisoning spoil the Thanksgiving Holiday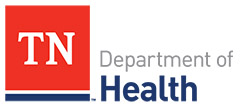 Nashville, TN – Special foods and favorite family recipes, at this time of year, often hold a place of honor at holiday celebrations. In addition to enjoying these foods in moderation, be careful to safeguard your family's food memories from an unpleasant or serious bout with food-borne illness.
The Tennessee Department of Health urges all Tennesseans to practice safe food handling by taking precautions while preparing, packing, transporting and storing food to keep meals safe and healthy.
«Read the rest of this article»

Clarksville, TN – The City of Clarksville held the grand opening of Christmas on the Cumberland Tuesday night, November 25th at McGregor Park. Hundreds gathered on the bank of the Cumberland River to listen singing and to see the lights come on along the riverwalk.
There was even a visit from you know who.
«Read the rest of this article»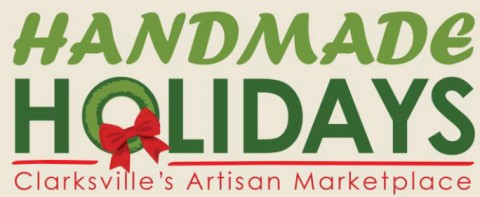 Clarksville, TN – On Saturday, November 14th, Clarksville Parks and Recreation held their 4th annual Handmade Holidays event from 9:00am until 4:00pm at the Wilma Rudolph Event Center at Liberty Park. The event continues tomorrow, Sunday, November 15th, from 12:00pm until 4:00pm.
Handmade Holidays opened to a large crowd of shoppers all looking for that special gift for Christmas as well as decorations for the holidays.
«Read the rest of this article»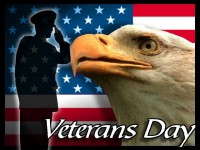 Cunningham, TN – The Montgomery Central Elementary School gave salute our Military in honor of Veteran's Day on Wednesday, November 10th, with their annual "Veteran's Day Celebration" program. Students kindergarden through 5th grade participated in the event with group performances as well as grade level performances.
The program began at 9:00am in the MCES gymnasium. Several area veterans and current members of the Armed Services were on hand to be honored. There was a large turn out for the event with people standing along the walls to hear children paying their respects to our veterans.
«Read the rest of this article»

Clarksville, TN – The artistic talents of Austin Peay State University military-affiliated students will be on display as part of a special exhibit, titled "Showcasing Our Veterans."
The exhibit, now in its second year, is set for November 12th from 10:00am – 2:00pm in the APSU Morgan University Center lobby, and features works of art by APSU students and faculty who have served in the military.
«Read the rest of this article»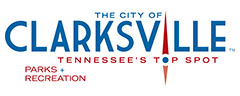 Clarksville, TN – Clarksville Parks and Recreation facilities will have adjusted hours of operation Wednesday, November 11th to accommodate students in the Clarksville-Montgomery County School System and their holiday schedule.
«Read the rest of this article»
*One of an occasional series of profiles that Alley Poet likes to pen of local businesses and people who make Downtown Nashville unique…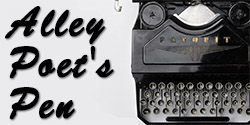 Nashville, TN – They say that color and variety make a good neighborhood or city scape. Places where your eye has something stimulating to land on can invigorate a walk, or even change a person's perspective. Most of you know I walk the Downtown Nashville city streets every day.
In spite of the bulldozing going on in Midtown and the subsequent "homogenizing" factor such overdevelopment brings, downtown (and I know, I know East Nashvillians, you've got a major indie factor!!) still seems to have its share of local flavor. One place that never disappoints is Karma Clothing on 3rd and Church.
«Read the rest of this article»