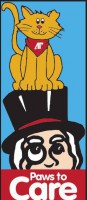 Clarksville, TN – The campus of Austin Peay State University is home to more than 15 feral cats and kittens, and members of the university community are doing their part to both care for and provide a home for APSU's feline family.
Rather than removing or adopting out these feral cats, the mission of Paws to Care is to provide a stable cat colony on campus.
By providing spaying and neutering services, as well as treating them for rabies and other illnesses, the territorial-minded cats help prevent the community from growing out of control.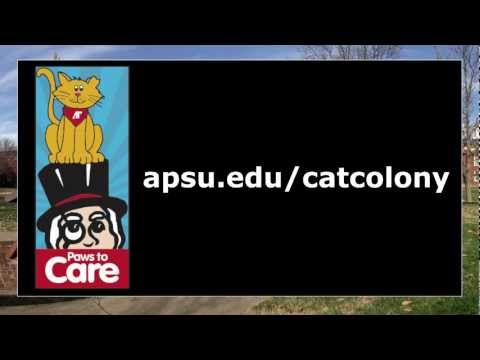 «Read the rest of this article»

Clarksville, TN – Nashville artist Anthony Scarlati brings his latest works to the Customs House as part of the museum's Season of Equine. A native of Chicago, Anthony has spent more than twenty years working in the entertainment, sports and equine industries.
Published photo credits include numerous entertainment, equine and special interest publications along with editorial portraits spanning across all genres of music.
«Read the rest of this article»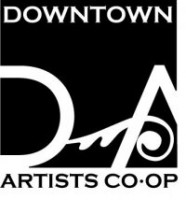 Clarksville, TN – Two of Clarksville's Downtown Artists' Co-op artists have been chosen to prepare holiday ornaments representing the state's parks for the main tree at the Governor's Mansion.
The artists are: Judy Morgan who painted the ornament representing Dunbar Cave and Lynne Griffey who's created Port Royal's piece.
The ornaments are hand-painted pieces of art showcasing each park's unique character.
«Read the rest of this article»

Clarksville, TN – The Roxy regional Theatre is currently staging the production of Louisa May Alcott's classic Little women. These books have been a childhood favorite for generations of little girls. As the Roxy regional Theatre's first release for the show states Louisa May Alcott's acclaimed story of love and family stands the test of time.
The Musical brings together the best from the books along with the talented cast of actresses and actors put together by the Roxy. The cast is outstanding the cast is simply outstanding!
«Read the rest of this article»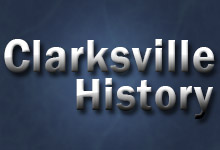 Clarksville, TN – Our lives here in Middle Tennessee are built upon the foundation of those who lived before us. The names of these souls of long ago are sprinkled upon our consciousness as they are now reflected in the names of our counties, cities, and roads: John Montgomery, George Rogers Clark, James Robertson, etc.
They are people who lived the prime of their lives in the late 18th century on the cusp of a new nation, bordering a frontier with a plethora of possibilities. These men are revered and their lives have been boiled down to a thick consistency of stories that all reflect their heroism, bravery, and sometimes larger than life achievements.
There is a definite vibe that they are only to be portrayed as one dimensional hero type characters. Along with that I get the feeling that to declare anything else is pretty much blasphemy.
«Read the rest of this article»

Nashville, TN – The Tennessee Wildlife Resources Agency announces the availability of grant dollars to assist cities, schools, community organizations, civic groups, watershed organizations, and conservation groups, etc., with riparian tree planting projects.
All seedlings must be bought through the Department of Agriculture, Division of Forestry. Tree planting season in Tennessee is December through March. «Read the rest of this article»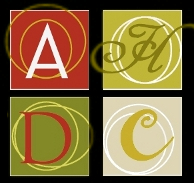 Clarksville, TN – The Clarksville Arts and Heritage Development Council held a gala reception at Emerald Hills, Austin Peay State University, on Monday, November 10th to honor Dr. Richard Gildrie with the Lifetime Achievement Award for Heritage and Dr. Joe Filippo through the Lifetime Achievement Award for Arts.
The County Mayor, Jim Durrett, was introduced by James Moore, Treasurer of the CAHDC and Director of R. F. Sink Library at Fort Campbell, KY.
«Read the rest of this article»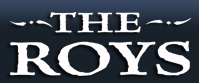 Nashville, TN – THE ROYS bring the holidays home with their newest CD, "Bluegrass Kinda Christmas" (Rural Rhythm Records), available now to radio programmers via AirPlay Direct, and to fans by pre-order at Walmart, Amazon and iTunes.
The disc will be in stores November 18th.  THE ROYS' much-heralded sibling harmonies, spot-on lead vocals and agile musicianship shine a light on Christmas songs both new and old, creating a festive holiday ambience that's apropos for any seasonal celebration.
«Read the rest of this article»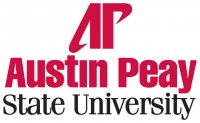 Clarksville, TN – Patrons of the arts at Austin Peay State University joined creators of art at a festive celebration at F&M Bank's Franklin Room in downtown Clarksville last week.
The annual Soiree on Franklin, in its fifth year and sponsored by the Acuff Circle of Excellence board of directors, featured representations of all of APSU's arts disciplines: music, dance and theatre, creative writing and the visual arts. This year's theme, "Coming Home to the Arts," was chosen to tie into the University's Homecoming Week.
«Read the rest of this article»

Clarksville, TN – The Clarksville Parks  Recreation Department has partnered once again with the Clarksville-Montgomery County School System to provide an opportunity for recreational basketball free play. «Read the rest of this article»