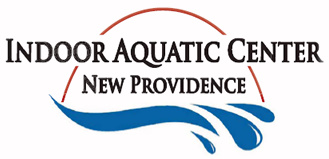 Clarksville, TN – It might have been cold outside, but inside the Indoor Aquatic Center it was warm and festive Saturday, March 28th for Clarksville Parks and Recreation's 4th annual Wettest Egg Hunts.
There were thousands of colored eggs scattered in the swimming pool and wading pool for children to jump in and get for candy and prizes.
«Read the rest of this article»

Cunningham, TN – Despite the cold weather, over 100 kids attended the Cunningham Volunteer Fire Department's Annual Easter Egg Hunt held Saturday, March 28th. The egg hunt was held at Montgomery Central Middle School and began at 10:00am.
This year, three contests were added. Kids could pick a duck from the duck pond and receive a price according to the number on the bottom. At the toss an egg, children tried to throw an egg into an Easter basket for a price.
«Read the rest of this article»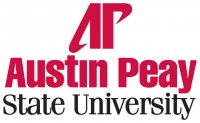 Clarksville, TN – Austin Peay State University assistant professor of creative writing and poetry Andrea Spofford is nearing the release of her first collection of poetry, titled "The Pine Effect."
Spofford's collection of poetry examines the intersection of person and place. Addressing themes of history, transformation and youth, this collection explores the idea of poet as alchemist and scientist, explorer and observer.
«Read the rest of this article»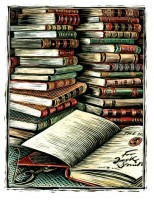 Clarksville, TN – Summer typically provides at least a few more hours for reading, whether it's during vacation or just because you have more daylight hours for relaxing. Here are some authors I consider worth reading:
1. Karen von Blixen-Finecke (Isak Dinesen). "I had a farm in Africa" in the romantic OUT OF AFRICA (first published in 1937) is one of the most memorable first lines in any book I've ever read. These six simple words somehow create an atmosphere of intrigue that extends throughout the book. If you have seen the movie and enjoyed it, you will love the book. «Read the rest of this article»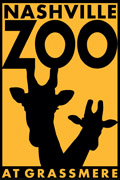 Nashville, TN – Guests to Nashville Zoo can now see yellow-backed duikers on exhibit. The two females, named Pearl and Jade, have joined the Zoo's collection on Bamboo Trail.
"Yellow-backed duikers are small antelopes native to the forests of central and west Africa," said Lanny Brown, mammal curator. "There are around 60 yellow-backed duikers in North American zoos, so we are excited to give our visitors the chance to learn more about this rare and relatively unknown animal."
Pearl (3 years old) and her calf Jade (9 months old), come to Nashville from the San Diego Zoo. They weigh around 150 lbs. and are about four feet long. The Zoo hopes to eventually add a male to the collection for breeding.
«Read the rest of this article»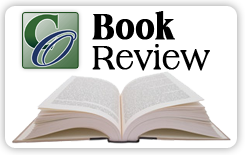 Clarksville, TN – Once in a while when you're in a second-hand store, you can run across a book you've missed when it first came out, but one that becomes a lifelong favorite. That's what happened to me when I found "The Guernsey Literary and Potato Peel Pie Society" by Mary Ann Shaffer and Annie Barrows (The Dial Press, August, 2008).
Who could resist a book with a title like this!
The entire book is a series of letters with the central character a writer named Juliet Ashton. The initial setting is just after World War II as Juliet is setting out on a book tour for her collection of columns she wrote during the war to help keep up spirits of those at home in England.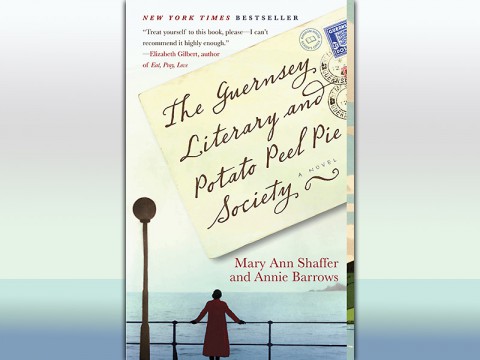 «Read the rest of this article»

New York, NY – Scholastic, the global children's publishing, education and media company, has acquired North American rights to 19-year-old Aija Mayrock's self-published ebook,
The Survival Guide to Bullying. The revised Scholastic edition (The Survival Guide to Bullying: Revised Edition) will be published simultaneously in paperback and ebook formats in July 2015, with a hardcover library edition to follow in September 2015.  The deal was negotiated by Debra Dorfman, VP and Publisher, Scholastic, and Jay Kramer for Aija Mayrock.
«Read the rest of this article»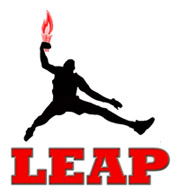 Clarksville, TN – Saturday, January 31st, 2015 marked the 2nd Annual LEAP Gala Celebrating Youth Development at the Emmanuel Family Life Center. Clarksville  Mayor Kim McMillan issued a proclamation with was delivered by City Councilwoman Wanda Smith designating January 31st Youth Development Day and urging those is the Clarksville community to take time on this day to acknowledge the work of the LEAP Organization in making a positive impact on youth in our community.
The Gala opened with a string musical ensemble by the Brio Strings as guests were greeted, seated, and served by youth and mentors. Other entertainment included performances by West Creek High School Step Team, the Distinguished Steppers Unlimited, Mercedes Johnson singing "Confidence" by Tasha Cobb, and a Youth Fashion Show organized by Sharon Edwards featuring fashions from local designers ELO.
«Read the rest of this article»

Clarksville, TN – On Saturday, February 7th, Clarksville Parks and Recreation along with Planters Bank held the 3rd annual Chocolate Affair at the Wilma Rudolph Event Center located at 1190 Cumberland Drive.
Those in attendance had the opportunity to sample products from local vendors, restaurants and groceries. It was a festive event with everyone all smiles as they indulged in chocolate delights.
«Read the rest of this article»

Clarksville, TN – Local youth will have the opportunity to work alongside professional actors in "Mary Poppins" when the Roxy Regional Theatre holds auditions for the children's roles of Jane and Michael on Monday, February 23rd, at 5:00pm.
The Roxy will be selecting multiple casts for this production, so children need not be able to participate in all performances, but they will need to miss some school in order to participate in weekday matinees for school groups.   «Read the rest of this article»