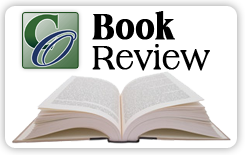 Clarksville, TN – Once in a while when you're in a second-hand store, you can run across a book you've missed when it first came out, but one that becomes a lifelong favorite. That's what happened to me when I found "The Guernsey Literary and Potato Peel Pie Society" by Mary Ann Shaffer and Annie Barrows (The Dial Press, August, 2008).
Who could resist a book with a title like this!
The entire book is a series of letters with the central character a writer named Juliet Ashton. The initial setting is just after World War II as Juliet is setting out on a book tour for her collection of columns she wrote during the war to help keep up spirits of those at home in England.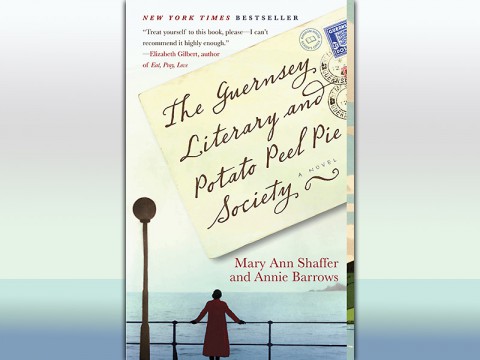 «Read the rest of this article»

New York, NY – Scholastic, the global children's publishing, education and media company, has acquired North American rights to 19-year-old Aija Mayrock's self-published ebook,
The Survival Guide to Bullying. The revised Scholastic edition (The Survival Guide to Bullying: Revised Edition) will be published simultaneously in paperback and ebook formats in July 2015, with a hardcover library edition to follow in September 2015.  The deal was negotiated by Debra Dorfman, VP and Publisher, Scholastic, and Jay Kramer for Aija Mayrock.
«Read the rest of this article»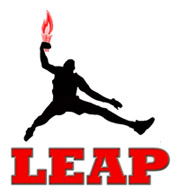 Clarksville, TN – Saturday, January 31st, 2015 marked the 2nd Annual LEAP Gala Celebrating Youth Development at the Emmanuel Family Life Center. Clarksville  Mayor Kim McMillan issued a proclamation with was delivered by City Councilwoman Wanda Smith designating January 31st Youth Development Day and urging those is the Clarksville community to take time on this day to acknowledge the work of the LEAP Organization in making a positive impact on youth in our community.
The Gala opened with a string musical ensemble by the Brio Strings as guests were greeted, seated, and served by youth and mentors. Other entertainment included performances by West Creek High School Step Team, the Distinguished Steppers Unlimited, Mercedes Johnson singing "Confidence" by Tasha Cobb, and a Youth Fashion Show organized by Sharon Edwards featuring fashions from local designers ELO.
«Read the rest of this article»

Clarksville, TN – On Saturday, February 7th, Clarksville Parks and Recreation along with Planters Bank held the 3rd annual Chocolate Affair at the Wilma Rudolph Event Center located at 1190 Cumberland Drive.
Those in attendance had the opportunity to sample products from local vendors, restaurants and groceries. It was a festive event with everyone all smiles as they indulged in chocolate delights.
«Read the rest of this article»

Clarksville, TN – Local youth will have the opportunity to work alongside professional actors in "Mary Poppins" when the Roxy Regional Theatre holds auditions for the children's roles of Jane and Michael on Monday, February 23rd, at 5:00pm.
The Roxy will be selecting multiple casts for this production, so children need not be able to participate in all performances, but they will need to miss some school in order to participate in weekday matinees for school groups.   «Read the rest of this article»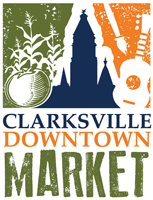 Clarksville, TN – Vendors, it is almost time to apply for this year's season of the Clarksville Downtown Market! Beginning February 17th, vendor applications will be available at the Clarksville Parks and Recreation main office, located at 102 Public Square or online at www.clarksvilledowntownmarket.com .
The 2015 market season will take place downtown on Public Square, Saturdays from 8:00am to 1:00pm, beginning May 16th through October 10th.
«Read the rest of this article»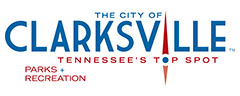 Clarksville, TN – Registration is underway for the Clarksville Parks and Recreation's Youth Recreation Leagues. Participants can register through March 27th at any of our community centers, the Parks and Recreation Main office as well as online at recpro.cityofclarksville.com.
The baseball, softball and t-ball leagues are open to youth ages 5 to 14. Birth certificates are required at registration to verify the child's age.
«Read the rest of this article»

Clarksville, TN – The Austin Peay State University Department of Art will be showcasing the work of its students and faculty this Saturday, February 7th at the L Gallery, located in the heart of Nashville's art district.
Titled "ALL IN: Students and Faculty Selections from APSU", the exhibit will feature artwork by students in a number of disciplines, including Karlie Allen (graphic design), Amy Duncan (drawing), Amy Dean (ceramics), Laura Praseutkoun (photography) and Laura Ward (sculpture).
«Read the rest of this article»

Clarksville, TN – Starting this Wednesday, February 4th, from 8:30am to 9:30am, yoga instructor Sara Jane Hayes will be holding classes here at the Roxy Regional Theatre for five consecutive Wednesdays: February 4th, February 11th, February 18th, February 25th and March 4th.
All classes are $5.00 (cash or check only, please). This is a Vinyasa class for all levels, and all are welcome.
Hope to see you here!
Clarksville, TN – Squash is a vegetable you either love or hate—or sometimes both by the end of the growing season. Where else can you plant a few vines and get an ever-flowing bounty of edible vegetables that can be cooked in so many delicious ways?
Two basic types of squash are the "summer" and "winter" varieties. Summer squash include yellow crooked neck and straight neck, zucchini, cocozelle, caserta, patapan or scallop, butter blossom, golden globe, and sun drops. Winter squash are acorn, delicata (also called sweet potato squash), spaghetti, butternut, and "true" winter squash.
Squash are members of the gourd family. Some winter squash are actually listed as "pumpkins" by some seed companies. Winter squash are harvested when the seeds are mature and the rinds hard; most can be stored for a prolonged time. «Read the rest of this article»