Nashville, TN – Recently, Campbell Crossing hosted their 2015 National Night Out event. The event was a success with more than 2,000 Fort Campbell Soldiers and family members that came out to participate in this nationwide celebration.
National Night Out is geared toward heightening crime prevention awareness and strengthening the neighborhood spirit and police-community partnerships while sending a message to criminals letting them know that neighborhoods are fighting back.
«Read the rest of this article»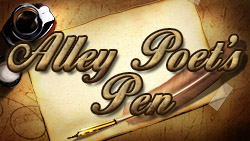 Nashville, TN – "Never Too Late…" (For an MFA)
Many people wonder what it's like to go back to school later in life to do something they were meant to do (or should have done) a long time ago. Some people dream of a long-forgotten talent being awakened, a paintbrush being lifted back up to a canvas, or delving into studies for an advanced degree in a field they're passionate about. Thankfully, in 2010, I found out what this is like.
In my case, passion was about picking up a pen. Looking into a blank page without fear—or most often into a computer screen.
«Read the rest of this article»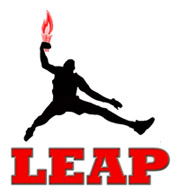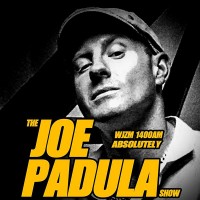 Clarksville, TN – On Sunday, August 16th Beachaven Winery concert series 'Jazz on the Lawn' featured music by the Back Road Brigade sponsored by the Joe Padula Show on 1400 WJZM to benefit the LEAP Organization.
​"I was impressed with the attendance for our first event of this magnitude. Everyone seemed to be enjoying themselves and it provided an opportunity for board members to interact with staff and volunteers" commented County Commissioner Jason Hodges who serves on the LEAP Board and spearheaded the event. ​
«Read the rest of this article»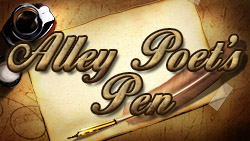 Nashville, TN – About two years ago, not long after I made the move to Nashville, a poet friend, and fellow alum of the Wilkes University MA/MFA Creative Writing Program, Kait, turned me on to a "poemer" in New York City.  (Or more specifically: Bill Keys's unique story and Facebook Page "Poems While You Wait.")
First thing you have to know about Kait: she's a free spirit and wears broad, impossibly large hats atop her long brown hair.  She writes poems and plays and wears red lipstick, which if it's not applied already, will be whipped out of her purse and slicked on just before a photo is taken.
«Read the rest of this article»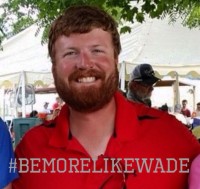 Cunningham, TN – On Saturday, July 25th the Be More Like Wade 5k Scholarship Run/Walk/Crawl was held at the Central Civitan Club building just before the 107th annual Lone Oak Picnic. The race started at 8:30am.
"We're here today having a scholarship run in memory of Wade Morgan," said Jessica Morgan.
Wade Morgan passed away on March 3rd, 2015. He was a Montgomery Central High School graduate from the class of 2002. By creating this event the organizers hope Wade's memory will live on and more people will #bemorelikewade.
«Read the rest of this article»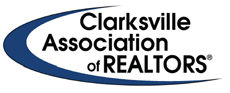 Clarksville, TN – The Clarksville Association of REALTORS hosted the 8th Annual F.U.E.L Block Party and Fundraiser. It was a community event coordinated by the Charity Relations Committee with the assistance of the Realtor and Affiliate Partner members of the Clarksville Association of REALTORS.
The Block Party was complete with silent auction, inflatables, live entertainment, games, vendors, and much more. Fresh from the grill hamburger and hot dog lunches were served with all proceeds going to the program.
«Read the rest of this article»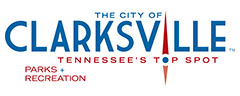 Clarksville, TN – Live music, games, great food and of course fireworks were the highlight of the City of Clarksville's eighth annual Independence Day Celebration at Liberty Park held Friday, July 3rd, 2015.
"Tonight is our July 3rd Independence Day celebration," stated Clarksville Parks and Recreation Special Events Supervisor Jessica Goldberg. "We have great music and lots of food. It's just a great family event."
«Read the rest of this article»
They took the quilt off my bed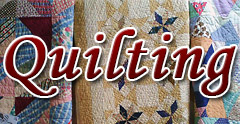 Trenton, KY – On Saturday. June 27th, a quilting tradition was continued in Trenton, Kentucky. Quilts both old and new were offered for viewing during the huge annual yard sale and heritage day festivities.
Viewers were amazed to find quilts that were over 100 years old and ultra modern quilts in the same show. Samples of projects from this year's Color Class, which was offered at Quilt and Sew at Golden threads, were proudly displayed, as well as beautiful traditional quilts which were loaned to the show by local residents.
«Read the rest of this article»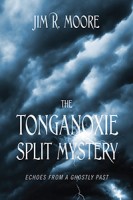 Clarksville, TN –  A college professor named Dr. Benjamin Storm is 52 and  just got fired as head of the prestigious Sterling Weather Research Center by the Dean who believes research is a waste of time and money. Dr. Storm's wife of 23 years has just left him for another woman. He's depressed, can't eat, and can't sleep.
A brilliant scientist, Ben Storm is hanging on to his teaching job by a thread because of students like Henry Crow who does minimal work in Ben's weather class but expects to get excellent grades and pass the class because his father is on the board of the university. «Read the rest of this article»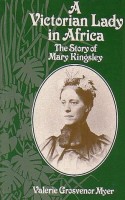 Clarksville, TN – Most people in our society when they hear the term "Victorian woman" imagine someone in a long dress having afternoon tea with her friends. They picture a woman with very strict manners who might faint at the slightest disturbance. Many men in Victorian times would not even let the women in their families read the newspaper!
That description would not fit Mary Kingsley, daughter and oldest child of doctor, traveler and writer George Kingsley and Mary Bailey. She was the niece of Charles Kingsley who most enduring work is The Water-Babies: A Fairy Tale for a Land-Baby.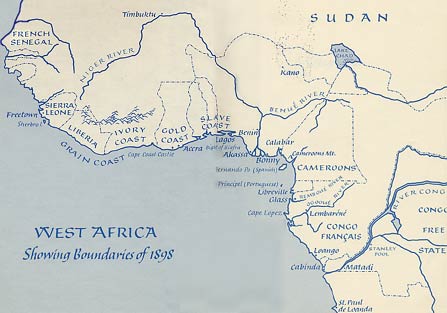 «Read the rest of this article»