Clarksville, TN – Appleton's Harley Davidson hosted its annual Christmas party Saturday. Tia Suiter says this is a tradition that was started long ago by the company's founders, who believed that everyone should have a Christmas dinner.
"With us being in a military town, there are so many who don't have the opportunity to be with their family at Christmas," Suiter said. "They are serving their country, so we've continued the tradition, and it has become such a privilege for us to do this each year. We feel this is a gift that we can provide to our community."
«Read the rest of this article»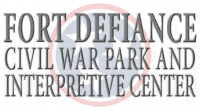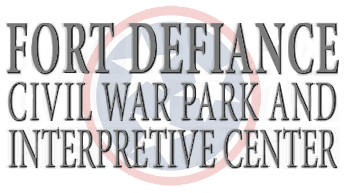 Clarksville, TN – Saturday afternoon at the Fort Defiance Civil War Park and Interpretive Center a small group gathered to watch Mark Britton talk about Civil War era doctors, the tools, medicines, and methods they used.
"I'm not a doctor, but I could have been in the 19th century," Britton said. "I've only been collecting and studying medical supplies and procedures for the last 10 to 12 years, but I have always been a fan of history, all types of history, ancient and recent."
«Read the rest of this article»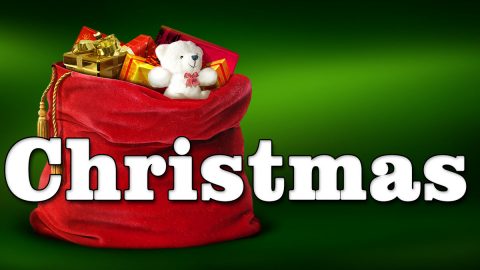 Clarksville, TN – Fort Defiance Civil War Park and Interpretive Center hosted its 6th annual Christmas in Occupied Clarksville, Saturday, with a full house on hand to enjoy games, refreshments, and a little history about what it was like to live in occupied Clarksville during the Civil War.
William Parker, Historical Interpreter at Fort Defiance, spoke about the event.
«Read the rest of this article»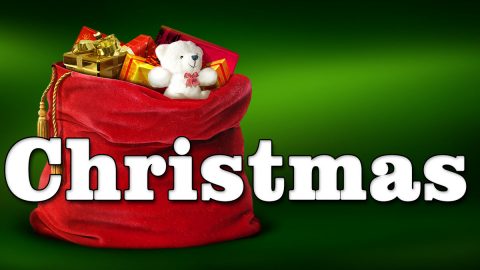 Clarksville, TN – It was a beautiful night Saturday for the 58th Annual Clarksville Christmas Parade in Downtown Clarksville. People lined the streets waiting for the start of the parade. Children were excited in anticipation of seeing the floats and Santa Claus.
Austin Peay head football coach Will Healy was the grand marshal. The theme was "Christmas Around the World".
«Read the rest of this article»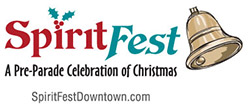 Clarksville, TN – Downtown Clarksville was the site of the 3rd Annual SpiritFest Saturday, a holiday event that preceded this year's 58th Annual Clarksville Lighted Christmas Parade.
Festivities were held in an area that included streets and parking lots between First Presbyterian Church on Main Street, Trinity Episcopal Church on Franklin Street, and the new Downtown Commons space.
«Read the rest of this article»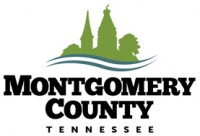 Montgomery County, TN – Thanks to a grant from Clarksville Montgomery County Community Health Foundation acquired by students from Clarksville Academy in partnership with Montgomery County Parks and Recreation, Phase II of the Rotary Park Disc Golf Project has been completed.
The course is now 18-holes with a red and yellow basket for each of the 18 concrete tees, giving players of all ages and skill levels an opportunity to enjoy the game.
«Read the rest of this article»
Clarksville's Billy Dunlop Park to be restocked on January 6th and February 1st, 2018

Nashville, TN – The Tennessee Wildlife Resources Agency has announced its 2017-18 winter trout stocking schedule. TWRA plans to release approximately 90,000 rainbow trout into Tennessee waters from December through March.
The program provides numerous close to home trout fishing opportunities for anglers during the winter months. These fisheries also provide a great opportunity to introduce children or first-time anglers to fishing.
«Read the rest of this article»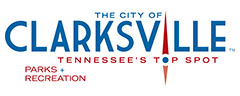 Clarksville, TN – Clarksville's McGregor Park RiverWalk was filled with music, dancing, and fans of Santa & Mrs Claus at Tuesday's official lighting of the city's 2,000,000 light holiday display.
Christmas on the Cumberland kicked off its 19th year with a grand opening ceremony that began at 5:30pm.
«Read the rest of this article»
Federal grants provide updated restrooms, pavilions
Clarksville, TN – Clarksville's Valleybrook Park, a neighborhood green space on Crossland Avenue near downtown, reopened Monday after a facelift funded with federal grants secured by the City of Clarksville.
Improvements include two new playgrounds, new restrooms, a new pavilion, conversion of the old restrooms to an additional pavilion, and repaving of the parking lot.
«Read the rest of this article»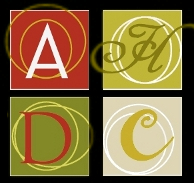 Clarksville, TN – Four Clarksvillians were recently honored by the Clarksville/Montgomery County Arts and Heritage Development Council for their achievements in art and in preserving our heritage.
Cindy Marsh, professor emerita of art at Austin Peay State University, and graphic designer Mike Fink received the Lifetime Achievement in Art award, and local historians Rosalind Kurita and Carolyn Stier Ferrell received the Lifetime Achievement in Heritage award.
«Read the rest of this article»