Art X-Po presents "How I Learned to Stop Worrying", a group art event at The Icehouse Cafe (118 University Ave, Clarksville). Opening reception will be held on Saturday 07/07/07 at 7PM. On display will be work from some of the finest visual artists in the region including Debbie Boen, Andy Casali, Brandt Hardin, Barbara Herrick, Miranda Herrick, Chad Spann, and others.
Saturday is also LIVE EARTH, a 24 hour, 7 continent concert benefiting our current planetary crisis of global warming. Art X-Po will be hosting a Party for the Planet sponsored by MoveOn.org to coincide with our opening reception. Doors will open at 7PM and we will be tuning in for a special introduction by Al Gore and catch a few hours of one of the largest concerts in history.
This and ALL Art X-Po events are FREE, ALL AGES, and OPEN to the PUBLIC!
This event will have a politically charged atmosphere and we encourage anyone to bring your politics, your voice, your signs, your buttons, your flyers, your knowledge, your ribbons and your heart to share with us.
ARTISTS: I will be hanging this exhibit on Friday. I will fit art ceiling to floor if it arrives. There is no entry fee… just your willingness to share. Your work will display for the next two months. Please contact Brandt @ (931)220-4532 or artxpo@gmail.com for more information.

Listed is information about the regular cave hike tours (go on a tour in order to go in the cave) and the mostly free programs offered at Dunbar Cave State Natural Area, 401 Old Dunbar Cave Road, (931) 648-5526
Cave Hikes in July: Wednesdays through Sundays at 1:00 and 3:00 p.m. each day. There are no hikes on Mondays or Tuesdays.  On July 4 we will have hikes at 10:00, 1:00 and 3:00. We also have special evening cave hikes listed below. We reserve the right to cancel any hike due to lack of reservations. You must be at least three years old, have a flashlight and a reservation. Cost is $5.00. Call (931) 648-5526 for reservations.
«Read the rest of this article»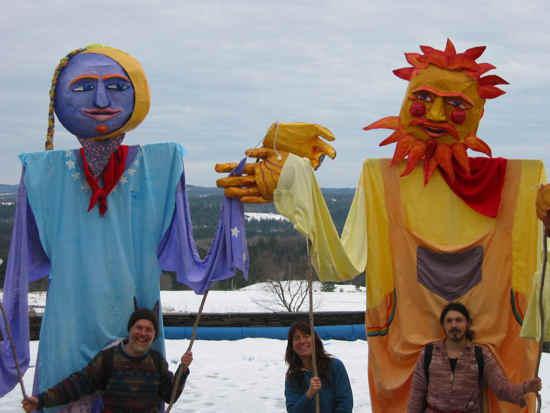 As I move about northern Vermont, with its rustic charm and innovative quirks, I stumbled across the upcoming SolarFest 2007 (July 14-15), an earth-friendly energy and music festival that draws about 4,000 people to the Forget-Me-Not farm in Tinmouth. Powered by the sun and bio-diesel fuel, the entire festival last year generated a walloping single trash bag of waste — EVERYTHING was recycled, composted or otherwise renewed.
Created in 1995, this non-profit has a microscopic bare bones administrative staff and a core of dedicated sponsors and volunteers promoting the best performing artists of the region and most importantly, the building of sustainable, earth friendly communities. «Read the rest of this article»
We've traveled to outer space already this summer. How about inner space now? With Pat Boone as a headliner, how could this version of H.G. Wells' Journey to the Center of the Earth be anything but a lightweight sojourn. James Mason is the dedicated Professor Lindenbrook, who believes another explorer, Arne Saknussen, has already reached the earth's core. He's got a rock with marking to prove it. Entering the earth through an Icelandic volcano, he is accompaned by a stocky Swede, a white duck, the widow of another explorer, and a student (Pat Boone). Along the way, they encounter prehistoric creatures, have a close encounter with a salt mine, and battle their way through a magma flow. Outrageous? Of course. That's the fun of it. (1959).
«Read the rest of this article»

I came alive again on the road in America, especially as I entered New England. It was an easy resuscitation: just wave restored buildings, green space and intelligent, environmentally conscious urban planning before my eyes and I'm yours.
As the bus pulled into the New Haven, Connecticut, station, I was able to linger a bit, using this rest stop as a place to pause and remember how much I enjoy this terminal. On the shoreline of Long Island Sound, the New Haven station serves both bus and rail from a large turn-of-the-century terminal now fully restored, its old wood sanded, polished and primed to perfection, marble floors gleaming in the filtered morning light and marble-tiled walls reaching high overhead. Not a splatter of graffiti anywhere. No litter. Neat rows of visitor information tucked in a hallway stood next to a small old-fashioned office where train schedules and tickets were dispensed. Walking into the station is not unlike walking into a museum where curators have restored a piece of architectural history with the most minute attention to detail. «Read the rest of this article»

I've been on the road in America. Covered 1440 miles of it by Greyhound bus in three days, a "milk run" that snaked through dozens of small towns, by acres of farmland, and through the crumbling parts of cities on routes that buses and trains always take. Not usually the upscale parts of town. Not the places with nearby airports and extensive shuttle services.
I'm on the road in America, landing first at a rural college with small enrollment and lots of land, a place where creativity is nurtured, differing opinions are expected, and everyone is asked to think "outside the box." It where, when I mentioned writing for an "alternative news site" and my participation in peace and anti-war activities, I was gifted with a burst of applause.
I've been talking to Americans as I ride the bus across a fair-sized chunk of America It's been an adventure. It always is. «Read the rest of this article»

I knew the cat was still on our property by the almost empty food bowl that I put out each night.  For weeks I had sightings of him, usually at night.  
"Your friend is out there meowing," David told me one evening.  The cat greeted me and let me pet him; he couldn't turn around quick enough to get another pet.  His bones stuck out from being so skinny.  A noise startled him and he took off and hid. «Read the rest of this article»
Just how many forms of slavery can you count in this LIVE performance of The Little Foxes?  Even the really bad guys are slaves to their own desires.  A deliciously evil story which makes my own family history look sweet.  John McDonald, Leslie Greene and Jay Doolittle are just three of my favorite reasons to go.  The acting by all is superb!
THE LITTLE FOXES
by Lillian Hellman
In a male dominated society, can a woman dare to rule?  Turmoil disturbs a charming Southern home as wickedly clever Regina vies with her scheming brothers, possessive Ben and crully arrognt Oscar, for $75,000.00 in securities and countrol of the family business. «Read the rest of this article»
Queue up for romance. Yes, sappy, sentimental, romantic. Loves stories. Guys, if you don't want to watch us cry (for love or loss), snivel and reach for Kleenex all night long, you might want to head back to the Cineplex this weekend.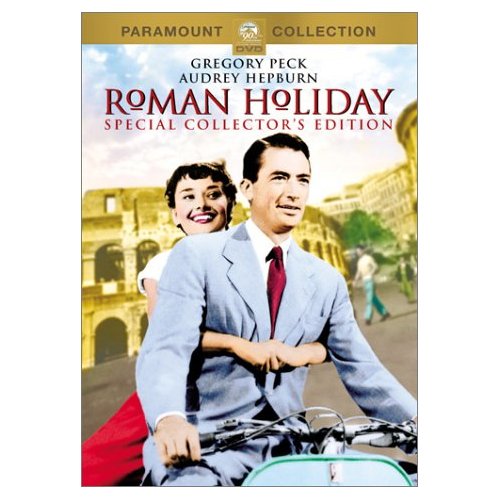 I'm starting with Roman Holiday: Audrey Hepburn (her first starring role) and Gregory Peck co-star in this Roman romp as an enchanting runaway princess and a struggling reporter steal a day together and fall in love. Apart from the typical touristy Roman landscape, there's a hint of subterfuge, a case of hidden identities and agendas that tease and taunt. But class, power and personal responsibility temper what should have been, and the ending is bittersweet. Director William Wyler used a lighter hand here and his touch was impeccable. Beautiful locations. And that Hepburn fashion designed by Edith Head … How can you not love this picture? (1953) «Read the rest of this article»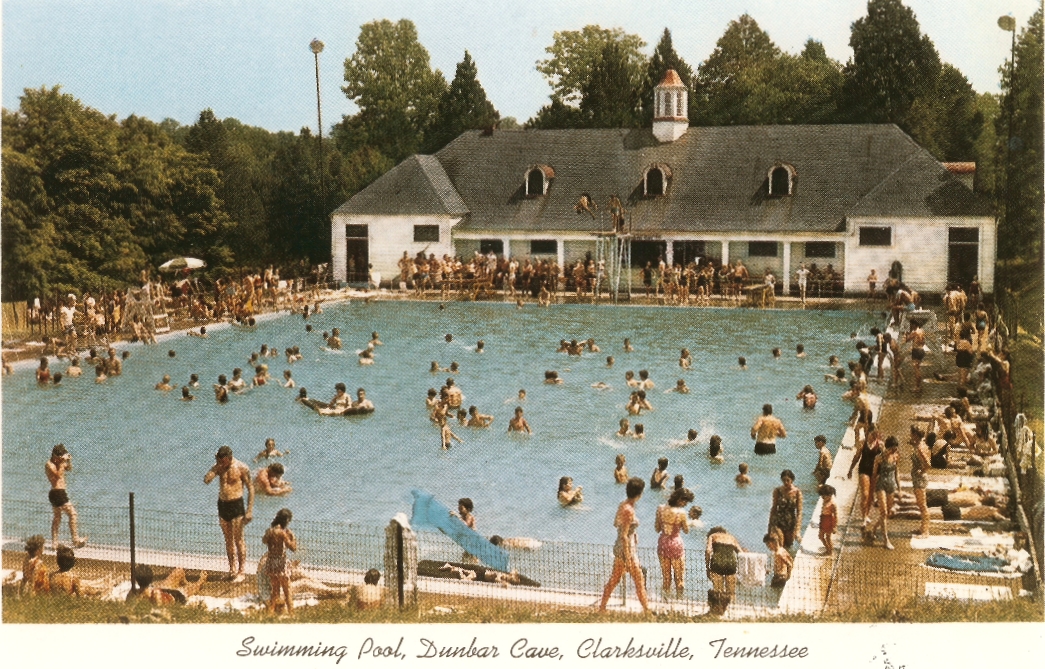 Since September 8, 1936, when Papa Dunn ran up the path to Dunbar Cave yelling, "It's a boy, it's a boy!", Jimmy Dunn's history coincides with that of Dunbar Cave's.  As a youth, Jimmy's first job was to operate the popcorn machine by the cave entrance.  Later he operated a concession stand by the pool. 
Tonight he is giving a presentation, "Memories of Dunbar Cave".  He has pictures and stories to share.  This presentation is free and open to the public.  It starts at 7:00 p.m. at the Dunbar Cave Visitor Center.