Tennessee Arts Commission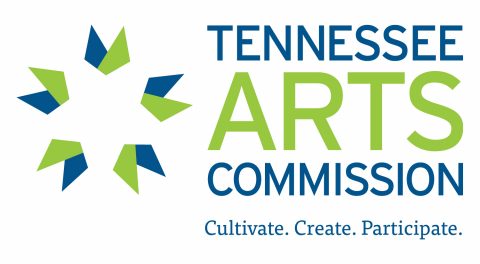 Nashville, TN – The Tennessee Arts Commission has awarded 347 Fiscal Year 2019 Annual Grants Awards totaling $4,226,710 to help fund arts and cultural activities for arts organizations, schools, local governments, nonprofits and artists in Tennessee.
Annual Grants provide funds for operating support to well-established arts organizations; project support for arts projects in urban and rural counties; and a variety of arts education projects, such as professional development for teachers, arts education in communities and programming for children in grades PK-12.
«Read the rest of this article»
Nashville Zoo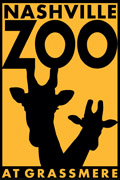 Nashville, TN – Kroger Plus Card holders can take advantage of a special "buy one, get one" free Nashville Zoo ticket deal on Fridays during July and August as part of the annual Kroger Safari Fridays summer promotion.
Kroger Plus Card holders can present their card at Nashville Zoo's ticket booth to receive a free ticket with the purchase of another ticket of equal or greater value. The offer is valid only on Fridays in July (July 13th, 20th, 27th) and August (3rd, 10th, 17th, 24th, 31st) and cannot be combined with any other discount or promotion.
«Read the rest of this article»
City of Clarksville Independence Day Celebration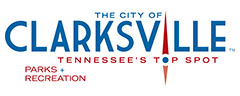 Clarksville, TN – The City of Clarksville commemorated the July 4th holiday with their 11th annual Independence Day Celebration at Liberty Park on Tuesday, July 3rd, 2018. Festivities began at 5:30pm with kids activities and music at the Liberty Park Amphitheater.
The free concert was part of Clarksville's Road to Riverfest concert series. The 101st Airborne Division Band kicked things off and then at 8:00pm, Carl Wockner took the stage playing his own style of acoustical folk/pop music.
«Read the rest of this article»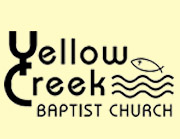 Cumberland City, TN – Yellow Creek Baptist Church kicked off the Independence Day holiday with a bang Sunday evening, July 1st, 2018 with their annual Patriotic Celebration and Fireworks event.
It was a night filled with singing, fellowship and great food. This year's guest vocalist was Steve Ladd. Ladd has been at the event for the last two years.
"We are blessed to have such good weather tonight for the fireworks. Yellow Creek has been doing this event for a few years now. We always brought in a choir, band and someone to sing. Then we give everyone a opportunity to receive Jesus as their Lord and savior," said Brother Phillip Chambers, Senior Pastor.
«Read the rest of this article»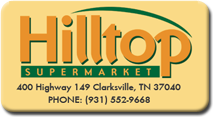 Clarksville, TN – Hilltop Supermarket put on a spectacular Car and Fireworks show for the community Friday night, June 29th, 2018. Hundreds of people came out to see one fantastic fireworks display.
The evening began with a car show setup beside the store. The car show consisted of vehicles, both classic and newer. There was even a drag racing funny car on display.
«Read the rest of this article»
Tennessee Department of Agriculture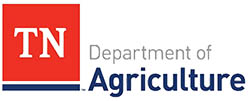 Nashville, TN – Big cities are major summer destinations, luring tourists with outdoor music, festivals, great food, and culture. That fun comes with traffic jams, impossible parking, hot sidewalks, and big price tags.
The good news? Local farms and wineries also serve up summer fun, where visitors find free parking, grass under their feet, and all kinds of entertainment.
«Read the rest of this article»
Frolic on Franklin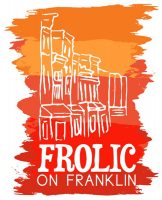 Clarksville, TN – Applications are now being accepted for booth space at the 13th annual "Frolic on Franklin: A Celebration of the Arts."
The event will be held on Saturday, September 15th, 2018 from 8:30am to 3:30pm, in the 100-block of Franklin Street in Historic Downtown Clarksville.
Coordinated by the Roxy Regional Theatre, the street event offers 30 vendor spaces where artists can showcase and sell fine arts and hand-crafted items, such as photography, paintings and drawings, pottery, jewelry, glass items, and more.
«Read the rest of this article»
Written by Trey Church
Cheatham Lake Conservation Biologist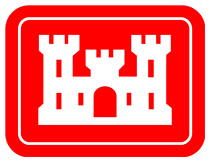 Ashland City, TN – Kids caught fish and an interest in the outdoors and environment during the Cheatham Lake Annual Fishing Rodeo.
"The Fishing Rodeo brought about many smiles, healthy competition, education, and memories to last a lifetime," said Amy Hill, an event participant.
Every child (up to age 15) who signed up for the event received a prize ranging from fishing rods, archery sets, sporting equipment, local gift cards, and tackle boxes. Every participant was also treated to lunch from event sponsors.
«Read the rest of this article»
Tennessee Wildlife Resources Agency (TWRA)

Nashville, TN – Tennessee Wildlife Resources Agency (TWRA) has verified through genetic testing that the crappie caught from a Loudon county pond last month is indeed a black crappie and the new state record.
Lionel "Jam" Ferguson from the East Tennessee community of Philadelphia landed the 5 pounds, 7.68 ounces trophy fish on May 15th, 2018. After a fisheries biologist visually identified the species and weight was verified with certified scales, a small fin clip was sent for genetic testing to confirm that the fish was not a hybrid.
«Read the rest of this article»
Tennessee Department of Agriculture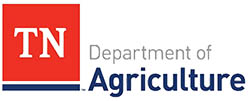 Nashville, TN – The Tennessee Department of Agriculture says that now through August is prime fruit picking time in Tennessee. Blueberries are already available at many farms and farmers markets, beginning a summer-long parade of fruits. Expect varieties of raspberries, blackberries, and peaches in the coming weeks.
Even apples, which are mostly associated with autumn, have early varieties that will be ready to harvest by mid-August.
«Read the rest of this article»