Nashville, TN – Farms and farmers markets across Tennessee are filled with irresistible autumn décor, much of which is delicious. Choosing edible pumpkins and hard squashes helps make the most of autumn produce purchases.
Most pumpkins are edible, but don't try to use a pumpkin as a lantern one day and then use it for cooking the next. Pumpkin should be cooked the day it's cut.
«Read the rest of this article»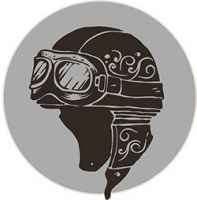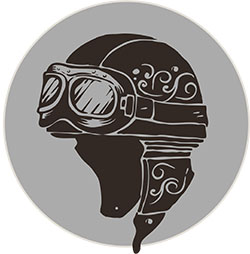 Leeds, AL – I had heard nothing but great things about this place when I announced I was going to visit. Even the bikers I met along the way down I-65 told me I was in for a treat.
They were right.
I cruised down to Birmingham this afternoon and after fighting the wind and several road projects, I pulled into the Barber Motorsports Park. It is a sprawling facility, cut out of the Alabama countryside.
It's the home of the worlds largest motorcycle museum, which I plan to visit tomorrow, but today, I went to the race track.
«Read the rest of this article»

Clarksville, TN – Clarksville Department of Electricity (CDE) hosted its Customer Expo Saturday, September 30th, bringing 1,500 to 2,000 people to the Wilma Rudolph Event Center for food, fun and information.
Privott Stroman, CDE HR Director talked about the purpose of the event. "This is our way to thank our customers, give back, and showcase a lot of the vendors we work with. It's a great way for us to connect with the community."
«Read the rest of this article»
Barbecue bragging rights, great food and a good time will be up for grabs October 7th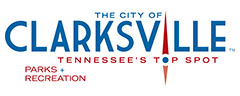 Clarksville, TN – The Clarksville Parks and Recreation Department and SERVPRO of Montgomery County Fire & Water Cleanup & Restoration Company have teamed up to host a full barbecue competition experience.
The Clarksville BBQ Bash is free to the public and will be from 11:00am to 5:00pm Saturday, October 7th, 2017 at the Wilma Rudolph Event Center at Liberty Park, 1188 Cumberland Drive.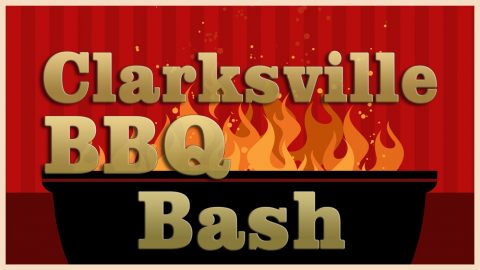 «Read the rest of this article»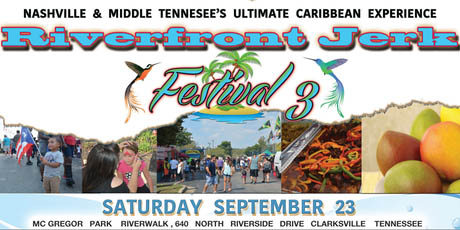 Clarksville, TN – Riverfront Jerk Festival 3 took place this past Weekend at McGregor Park, and organizers estimate this year's crowd topped 3,500 people.
Billed as the Nashville/Clarksville Metropolitan Area's Caribbean music and food festival. The 3rd annual one-day event featured more than two dozen food and craft vendors from as far away as Atlanta and Florida, representing many Caribbean islands.
«Read the rest of this article»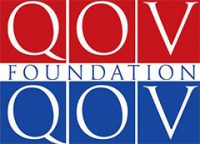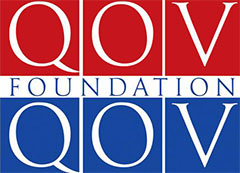 Clarksville, TN – In bring awareness to the service members and veterans that take their lives everyday, Quilts of Valor, Quilting in Clarksville held a Sew for 22 event on September 22nd, 2017 at Absolutely Fun Sewing.
The United States Department of Veterans Affairs released a study which showed that roughly 22 veterans were dying by suicide per day, or one every 65 minutes.
"We do not want to continue to see this. One life is too many." stated Roberta Samuels, Quilts of Valor. "So we organized this day with the idea from Cinde Jones with Absolutely Fun Sewing. She offered to allow us to sew in the store."
«Read the rest of this article»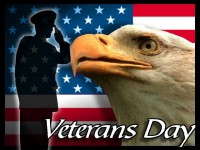 Clarksville, TN – A Welcome Home Veterans celebration has been taking place in Clarksville since September 13th, beginning with the arrival of the American Veterans Traveling Tribute Wall at Appleton Harley Davidson.
More than two dozen events at venues throughout the city included a reception at Old Glory Distilling Co., a screening of Ken Burns' new documentary "The Vietnam War", and a Remembrance Ceremony at First Baptist Church featuring Cindy Stonebraker, whose father has been MIA since October 1968.
«Read the rest of this article»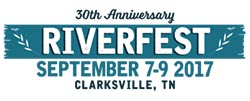 Clarksville, TN – Riverfest 2017 kicked off Thursday night, September 7th, 2017 with its annual Art Experience, a juried art competition open to people of all ages and experience levels.
Kara Zahn is Clarksville Parks and Recreation's event planning specialist and Art Experience coordinator. "This event was formerly known as Tour D'Art," Zahn said. "For the last three years the different elements have all been combined to create a single event which has been held at the Wilma Rudolph Event Center."
«Read the rest of this article»

Clarksville, TN – LST-325 opened for tours in Clarksville on Thursday, September 7th, 2017 at the McGregor Park Boat Ramp. The ship will be available for tours September 7th-15th.
The LST (Landing Ship, Tank) is a floating monument to the past. The ship was used in various missions in World War II including the invasion of Sicily and the Normandy invasion. Visitors are able to climb aboard and explore the ship as the crew provides a glimpse into her past.
Military enthusiasts, history buffs, and school groups will learn how it was instrumental in battles dating back to World War II.
«Read the rest of this article»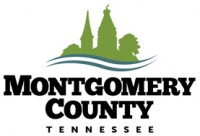 Clarksville, TN – On Monday, August 21st, 2017, Montgomery County Parks and Recreation held a Total Solar Eclipse viewing event at RichEllen Park. The event started at 10:00am and lasted until 3:00pm. The event was free and open to the public.
Hundreds of people came out to enjoy the park, good food and mingle with neighbors, family and friends. Montgomery Central Little League was manning the concession stand making fresh hamburgers, hotdogs, etc, available for purchase. All proceeds from concessions sales went to the League.
«Read the rest of this article»