Frolic on Franklin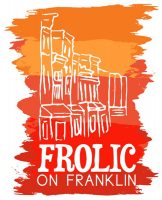 Clarksville, TN – Applications are now being accepted for booth space at the 13th annual "Frolic on Franklin: A Celebration of the Arts."
The event will be held on Saturday, September 15th, 2018 from 8:30am to 3:30pm, in the 100-block of Franklin Street in Historic Downtown Clarksville.
Coordinated by the Roxy Regional Theatre, the street event offers 30 vendor spaces where artists can showcase and sell fine arts and hand-crafted items, such as photography, paintings and drawings, pottery, jewelry, glass items, and more.
«Read the rest of this article»
Written by Trey Church
Cheatham Lake Conservation Biologist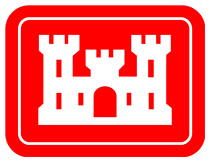 Ashland City, TN – Kids caught fish and an interest in the outdoors and environment during the Cheatham Lake Annual Fishing Rodeo.
"The Fishing Rodeo brought about many smiles, healthy competition, education, and memories to last a lifetime," said Amy Hill, an event participant.
Every child (up to age 15) who signed up for the event received a prize ranging from fishing rods, archery sets, sporting equipment, local gift cards, and tackle boxes. Every participant was also treated to lunch from event sponsors.
«Read the rest of this article»
Tennessee Wildlife Resources Agency (TWRA)

Nashville, TN – Tennessee Wildlife Resources Agency (TWRA) has verified through genetic testing that the crappie caught from a Loudon county pond last month is indeed a black crappie and the new state record.
Lionel "Jam" Ferguson from the East Tennessee community of Philadelphia landed the 5 pounds, 7.68 ounces trophy fish on May 15th, 2018. After a fisheries biologist visually identified the species and weight was verified with certified scales, a small fin clip was sent for genetic testing to confirm that the fish was not a hybrid.
«Read the rest of this article»
Tennessee Department of Agriculture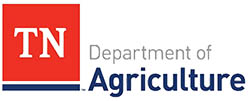 Nashville, TN – The Tennessee Department of Agriculture says that now through August is prime fruit picking time in Tennessee. Blueberries are already available at many farms and farmers markets, beginning a summer-long parade of fruits. Expect varieties of raspberries, blackberries, and peaches in the coming weeks.
Even apples, which are mostly associated with autumn, have early varieties that will be ready to harvest by mid-August.
«Read the rest of this article»
City of Clarksville teams up with Major League Baseball, Conference of Mayors
Clarksville, TN – Clarksville Mayor Kim McMillan hosted more than 100 Clarksville youths in the Mayor's Play Ball program June 22nd, 2018 at Heritage Park as part of her continued support of "Play Ball Summer," a U.S. Conference of Mayors initiative that promotes baseball and softball as great pathway to an active and healthy lifestyle.
«Read the rest of this article»
Downtown @ Sundown Concert Series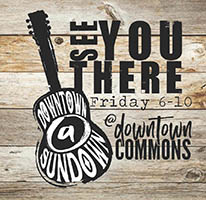 Clarksville, TN – Downtown Commons recently hosted the second installment of Downtown @ Sundown, Clarksville's newest outdoor concert series, with hundreds of people coming out to enjoy live music by country music duo, Trailer Choir.
Trailer Choir features vocalists Marc Fortney and Vinny Hickerson who gained a wide audience in 2007 when they were signed to Toby Keith's record label, Show Dog Nashville. The band has had a number of their songs make it onto the Billboard Hot Country Songs charts.
«Read the rest of this article»

Clarksville, TN – The Tennessee Wildlife Resource Agency partnered once again with Clarksville Parks and Recreation to host its annual Youth Fishing Rodeo at Liberty Park.
TWRA's Nate Thompson talked about the event and why it's important to his agency and the community it serves.
"TWRA has been doing this for at least 15 years, that's longer than I've been here," Thompson said. "This year we have at least 200 kids signed up. Today's rodeo just gives them that fishing experience, and for many of them, it's their first time."
«Read the rest of this article»
Clarksville Parks and Recreation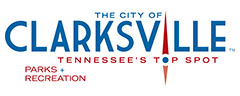 Clarksville, TN – Clarksville Parks and Recreation reopened Bel-Aire Park, a neighborhood green space on Marie Drive off of Peachers Mill Road, Thursday with new and improved playground equipment.
"When I became Mayor, one thing that was very important to me, was ensuring we had recreational opportunities, parks and other amenities for all children to enjoy," Clarksville Mayor Kim McMillan said.
«Read the rest of this article»
Jammin' In The Alley

Clarksville, TN – Music is a year-round business for Ken Jolly and the members of The Nightmasters, but this past Friday another of Clarksville's favorite concert series' kicked off. This time, in Strawberry Alley, with Jammin' in the Alley bringing hundreds of live music fans out for an evening of great entertainment in the heart of downtown.
"We're excited to have Henry Rives back with us tonight," Jolly said. "He'll be sitting in on saxophone, and we are going to just blues/rock it up as usual. We take other people's stuff, do it our own way, and it just seems to work."
«Read the rest of this article»
Clarksville-Montgomery County annual Memorial Day Ceremony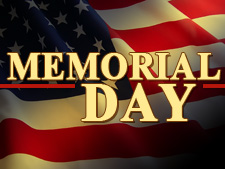 Clarksville, TN – Clarksville-Montgomery County hosted its annual Memorial Day Ceremony at William O. Beach Civic Hall, Monday, with Guest Speaker Major (Ret,) Bill Summers, U.S. Air Force.
Hundreds of people filled the room to honor America's fallen soldiers, both known and unknown, as local leaders took turns at the podium sharing their thoughts on the meaning of the heroic sacrifice so many have made for this country, and the impact that sacrifice has had on us all.
«Read the rest of this article»