City of Clarksville's free summer camps offer sports, arts, activities at 15 sites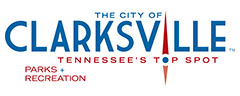 Clarksville, TN – Planning is underway to serve more than 1,200 Clarksville youngsters again this year with a free, fun and educational summer camp program.
Online registration for the Clarksville Parks and Recreation 2018 Summer Youth Program begins at 8:00am on Monday, April 2nd, 2018.

«Read the rest of this article»
Spaces still available for ages 5-14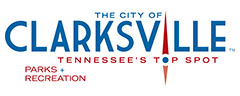 Clarksville, TN – Clarksville Parks and Recreation youth baseball and softball participants can register through March 26th at the Parks and Recreation office, 102 Public Square, or online at www.cityofclarksville.com/parksrec
Leagues with space available include baseball (ages 9-14), softball (ages 7-10), coach pitch (ages 7-8), and T-ball (ages 5-6).
«Read the rest of this article»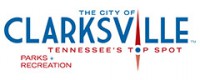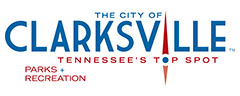 Clarksville, TN – Clarksville Parks and Recreation is gearing up for three popular annual spring programs that are fun for the whole family.
Community Flea Market: The second annual Community Flea Market will be from 8:00am to 1:00pm on March 17th at the Burt-Cobb Recreation Center on Franklin Street.
«Read the rest of this article»

Nashville, Tn —
The 2018
Tennessee Poetry Out Loud
(POL) champion is Alyvia Crawley a junior at Clarksville High School in Clarksville, TN. The competition was held on Saturday, March 10, in the Ford Theater at the Country Music Hall of Fame and Museum.
"I thoroughly enjoyed this experience. I didn't know what the judges were looking for, but I really understood all of my poems and I wanted to portray what the authors were saying," said Crawley. "One of the best skills I learned was to comprehend what someone else is saying and then communicate that."
«Read the rest of this article»

Clarksville, TN – Clarksville's Customs House Museum held an opening reception March 8th to introduce five new exhibits that range from impressionistic figurative paintings, watercolors, and photography to Stories of Clarksville, and a celebration of Women in business.
On the main floor, in the Leaf Chronicle Lobby until April 29th, Celebrating Women in Business uses objects and images from the museum's permanent collection to celebrate local businesses throughout Clarksville's history that have been owned or founded by women. Visitors will learn about the Barbara Louise Hospital, First Women's Bank, local beauty shops, and more.
«Read the rest of this article»

Clarksville, TN – After 30 years as a studio artist, Paul Collins now works exclusively in public spaces.
For each of new project, the Austin Peay State University associate professor of art spends two weeks painting at sites chosen for their history, politics or public use. This March, Collins will present seven of these projects in a new exhibition, "Fortnight Session," at Zeitgeist Gallery in Nashville Tennessee.
«Read the rest of this article»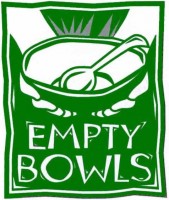 Clarksville, TN – Hundreds participated in the 10th annual Empty Bowls Clarksville Tuesday, with volunteers at eight local churches serving meals to raise money and awareness for area residents dealing with food insecurities.
This year's theme; Hope, Not Hunger, will raise tens of thousands of dollars for Loaves & Fishes, and Urban Ministries Food Pantry, local agencies that provide thousands of meals each year for those in need in our community.
Brenda Harper is one of the Empty Bowls volunteers who worked the event at Immaculate Conception Catholic Church.
«Read the rest of this article»
Clarksville, TN – Bike Walk Clarksville, a group of citizens on a mission to promote a more bicycle and pedestrian-friendly community, got rolling this week with a formative meeting at Wilma Rudolph Events Center.
The next meeting is scheduled for 6:00pm Tuesday, March 13th, 2018 at a site to be announced soon. Organizers have set up online sites to inform and connect members.
«Read the rest of this article»

Clarksville, TN – Clarksville unveiled its 21st public art piece this month. Twelve of the pieces – at least – are in a proximity that's easily walkable within the city's downtown core.
Murals, sculptures, fountains, and flames are among the art pieces you'll see showcased along city streets, urban trails, buildings and throughout the campus of Austin Peay State University, which is adjacent to downtown. Many of the works were designed or created by Clarksville artists.
«Read the rest of this article»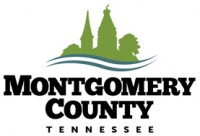 Montgomery County, TN – Local historian Carolyn Ferrell and Montgomery County IT ArcGIS Specialist Bryce Hester teamed up to bring three historic urban trails to life in Clarksville.
An urban trail is not a built path through natural scenery but a virtual trail that uses existing sidewalks and crosswalks to lead walkers through a route of interesting urban sights.
The trails Ferrell laid out entices walkers with open-air history lessons packed with interesting historical tidbits about Clarksville's past.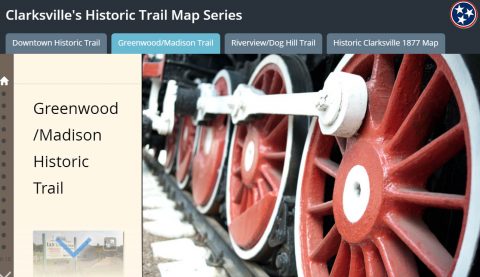 «Read the rest of this article»