Federal grants provide updated restrooms, pavilions
Clarksville, TN – Clarksville's Valleybrook Park, a neighborhood green space on Crossland Avenue near downtown, reopened Monday after a facelift funded with federal grants secured by the City of Clarksville.
Improvements include two new playgrounds, new restrooms, a new pavilion, conversion of the old restrooms to an additional pavilion, and repaving of the parking lot.
«Read the rest of this article»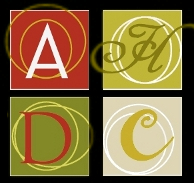 Clarksville, TN – Four Clarksvillians were recently honored by the Clarksville/Montgomery County Arts and Heritage Development Council for their achievements in art and in preserving our heritage.
Cindy Marsh, professor emerita of art at Austin Peay State University, and graphic designer Mike Fink received the Lifetime Achievement in Art award, and local historians Rosalind Kurita and Carolyn Stier Ferrell received the Lifetime Achievement in Heritage award.
«Read the rest of this article»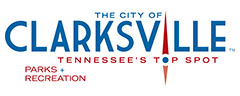 Clarksville, TN – The Clarksville Parks and Recreation Department hosted its annual Handmade Holidays this weekend.
This year, more than 70 vendors came to the show which has become a favorite of locals, and an unofficial start to the holiday shopping season.
«Read the rest of this article»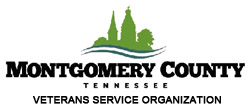 Montgomery County, TN – Dozens of entries in Clarksville-Montgomery County's annual Veterans Day Parade made their way through the streets of downtown Saturday, as hundreds lined up along the route to show respect and appreciation for our community's veterans.
A pre-parade presentation on the steps of the courthouse featured speeches by Clarksville Mayor Kim McMillan, and Montgomery County Mayor Jim Durrett, as well as the keynote speech by this year's Parade Grand Marshall CW3 John Clement, U.S. Army Ret.
«Read the rest of this article»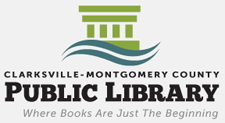 Clarksville, TN – The Clarksville-Montgomery County Public Library is busy every day, but Saturday's Science Fiction & Fantasy Expo event brought hundreds of fans out for an afternoon of costumes, science experiments, and more.
Derek Schaaf is CMCPL's audio/visual supervisor, he and his team work hard each year to make this Sci-Fi event a reality.
«Read the rest of this article»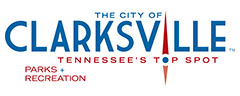 Clarksville, TN – Eric Yow and his team from Clarksville Zombie Hunters hosted its Second annual Zombie Run at Liberty Park on Saturday, October 28th, 2017, which this year evolved into a Zombie Chase Race.
"This is our 4th year in business," Yow said. "We started in 2014 on a relatively small scale, and it has just exploded. Now, we have eight attractions at one location, like the zombie paint ball hay ride, which takes you through zombie infested woods. There is a turret-mounted paint ball gun, and you can literally shoot zombies in the face."
«Read the rest of this article»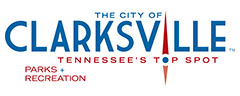 Clarksville, TN – More than 90 kids showed up for the 2nd annual Super Hero Party at Burt-Cobb Community Center on Thursday, October 26th, 2017.
Laconza Gilliam is the center's recreation manager. She took a moment to talk about this and other activities at the center.
"This is our second year, and it will be an annual thing for us," Gilliam said. "We call this our Super Hero Party, and we chose to do it during the week because there is so much competition on the actual day of Halloween, and the weekend prior."
«Read the rest of this article»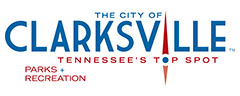 Clarksville, TN – Ghouls and goblins took over Downtown Clarksville Saturday during Fright on Franklin. Despite the cold, hundreds filled the streets to take part in safe trick or treating and Halloween fun.
More than 70 local organizations and businesses took part providing candy and treats for those in attendance.
«Read the rest of this article»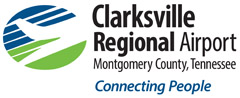 Clarksville, TN – Wags & Wings Family Fun Fest combined pet-friendly activities with aviation exhibits for a one-of-a-kind festival experience that attracted more than 2,200 people to Clarksville Regional Airport, October 14th, 2017.
Presented by the Airport, the Humane Society of Clarksville-Montgomery County and title sponsor Fortera Credit Union, organizers called the multi-faceted first year event a high-flying success.
«Read the rest of this article»

Nashville, TN – Tennessee is home to the "Nursery Capital of the World," and autumn is the best time to capitalize on that fact. From east to west, growers all across the state sell high quality plants, trees, and shrubs that add curb appeal and value to property.
The purchase of locally grown perennial nursery stock that is properly transplanted into a landscape is an investment that pays off.
«Read the rest of this article»