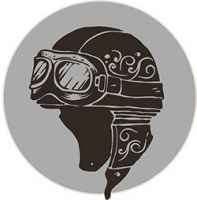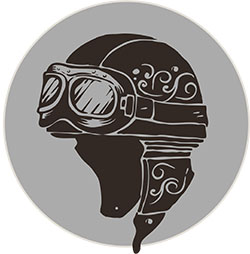 Lacon, AL – Along Interstate 65, between Huntsville and Birmingham Alabama, just off exit 318, sits a welcome site. Pop's Travel Center. It's the only business at this exit and it's well worth the visit.
I discovered this place quite by accident.
While riding my Harley back home to Tennessee last year, I was getting "drowsy" and had a bit of an appetite, so the next exit, 318, I pulled off to take a break.
I was greeted by a Stuckeys and a family restaurant. Having grown up visiting Stuckeys when we traveled, it was a welcome site.
«Read the rest of this article»
Local Groups, Individuals provide funds to have Civil War Diary cleaned, restored, returned to Custom House Museum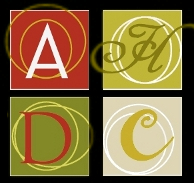 Clarksville, TN – An important record of Clarksville's past returned, cleaned and restored, this month to Customs House Museum and Cultural Center thanks to help from several local organizations and individuals.
Serepta Jordan's diary from 1857 to 1864 in New Providence records murders, slave insurrections, the building of Fort Defiance (then known as Fort Sevier), mustering of troops, battles fought and lost during America's Civil War, along with births, deaths, marriages, and details of daily 19th-century life.
«Read the rest of this article»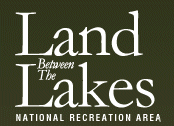 Land Between the Lakes, KY/TN – Hunters can apply for Quota Deer Hunts at Land Between the Lakes National Recreation Area from July 1st-31st, 2017. Potential applicants will find the application link and additional information at https://landbetweenthelakes.us/seendo/outdoor-rec/hunting
Hunters may also call 270.924.2065 to apply by phone, Monday-Friday, 8:00am-4:00pm. Application fees are $5.00 online and $7.00 by phone.
«Read the rest of this article»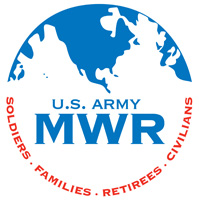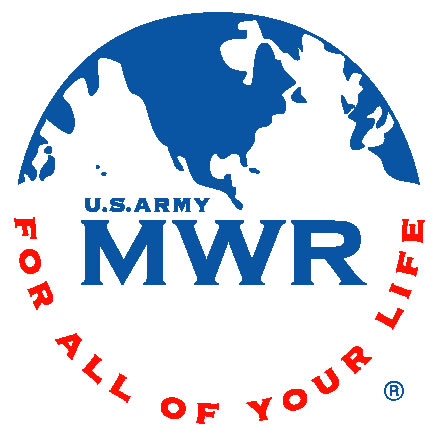 Fort Campbell, KY – Fort Campbell Outdoor Recreation Adventure Programs invites you to schedule the Challenge Course for your event. It's great for team building, scout groups, birthday parties, and more!
Our programs can range from 2 hours to 6 hours long, depending on how much time your group has and how many elements are chosen and we can fully develop and customize a program that will fit the unique dynamics of your group. It is open and available to everyone – no military ID required.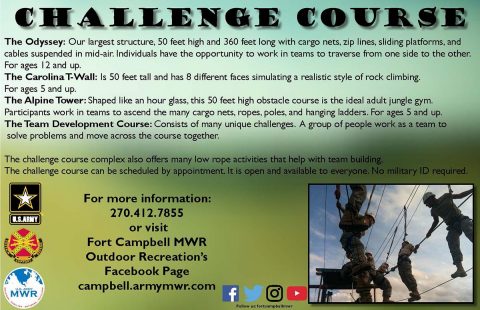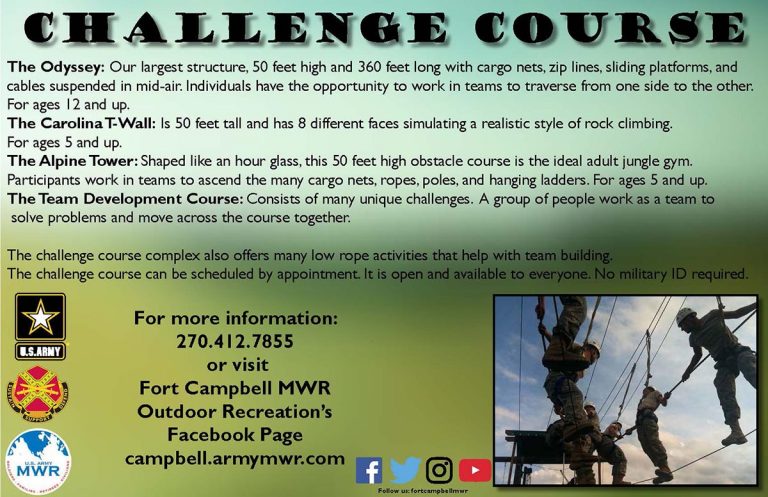 «Read the rest of this article»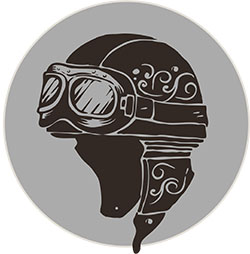 Crossville, TN – On a beautiful day in May, I joined several other bikers for a day trip to Crossville, Tennessee. We were going to visit the Military Memorial Museum.
And of course, ride the beautiful Cumberland Plateau.
In all of my years, I had never known that this museum existed, much less, that Tennessee was the home to four POW Camps during the war.
"Camp Crossville" along with Camp Forrest in Tullahoma, Camp Campbell in Clarksville, and Camp Tyson in Henry County is where German POW's were sent. There isn't much evidence of the other camps today, but in Crossville, what remains of the actual camp is now a 4-H camp. The Military Memorial Museum houses the memories of the war.
«Read the rest of this article»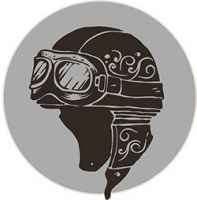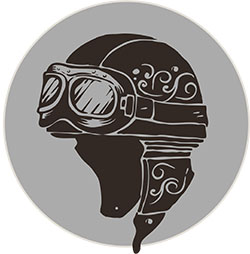 Clarksville, TN – The Tuckessee Harley Owner's Group, H.O.G, held their first annual Motorcycle Rodeo this past weekend and as they say, a good time was had by all.
The H.O.G chapter is for Harley Davidson owners who enjoy riding and fellowship with other riders. They support charitable causes in the community but more importantly, they promote riding their motorcycles and riding safe.
Held on May 6th at Appleton's Harley Davidson, the participants were asked to perform feats of balance and motorcycle skills as they competed.
«Read the rest of this article»
Clarksville, TN –
I had heard so much about riding the Natchez Trace Parkway that when the day came, I was like a kid in a candy store.
As you know, I love to travel alone and everything I had heard about "riding the Trace" indicated that if you want to be "one" with your bike, and enjoy some solitude, then the Trace is where you go.
It was November 8th, 2016, Election Day. We would FINALLY be at the end of this national nightmare of a Presidential Election. I was so sick of it all that taking this trip was the perfect way to turn off all the damn "noise."
«Read the rest of this article»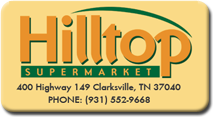 Clarksville, TN – On Saturday, May 6th, 2017, Hilltop Supermarket held the 2nd annual Dwayne Byard Memorial BBQ Cook Off. The weather was cool, with a slight breeze. It was just a wonderful day for the event.
Upon arriving at Hilltop, your senses were bombarded with the smell of great BBQ cooking.
The cook off was held in honor of Dwayne Byard who past away two years ago. Proceeds from the event went towards a scholarship fund for Dwayne's grandchildren.
«Read the rest of this article»
Clarksville, TN – Clarksville Mayor Kim McMillan cut a ribbon Monday to open one of Clarksville's two new bike share stations.
The ceremony, at the Pollard Road trailhead on the Clarksville Greenway, included Clarksville Academy students, Community Health Foundation board members and Clarksville Parks and Recreation Department leaders.
A second new station, at Public Square and Franklin Street in Downtown Clarksville, also opened Monday.
«Read the rest of this article»

Clarksville, TN – The Customs House Museum and Cultural Center has been awarded a $10,000 grant from the National Endowment for the Arts (NEA) to support a project entitled "Celebrating the Legacy and Future of African American Arts."
Central to the project is the opportunity for the Clarksville community to visit one of the most comprehensive exhibitions ever organized featuring works on paper by African American artists over the last three centuries.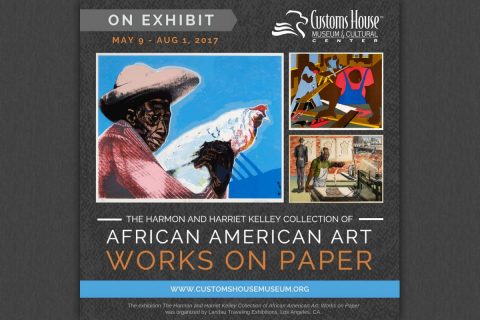 «Read the rest of this article»