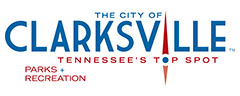 Clarksville, TN – Clarksville's 40th Annual Queen City Road Race saw runners and walkers of all ages take to the streets of Downtown Clarksville in spite of relentless heavy rain that lasted throughout Saturday morning.
Clarksville Parks and Recreation's Tina Boysha was once again at the helm of the popular event.
«Read the rest of this article»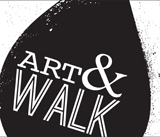 Clarksville, TN – Downtown Clarksville's First Thursday Art Walk for May saw perfect weather, new venues, and big crowds, as local artists showed off their latest creations.
The recently-opened Downtown Commons joined in the First Thursday fun for the first time, featuring live music from It's Relative, the musical brother/sister duo of Nashville-based musicians Jeremiah & Jordan Johnson.
The Riverview Inn hosted local photographer, Lucas Ryan Chambers, an internationally published photographer and graphic designer based in Clarksville, TN.
«Read the rest of this article»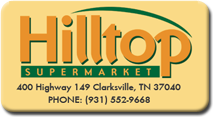 Clarksville, TN – It might have been raining, but spirits were high at Hilltop Supermarket's 3rd annual Dwayne Byard Memorial BBQ Cook Off.
The cook off was held in honor of Dwayne Byard who past away three years ago. Proceeds from the event went towards a scholarship fund for Dwayne's grandchildren.
Seventeen teams competed for trophies and cash prizes. There was BBQ, ribs and more for sale.
«Read the rest of this article»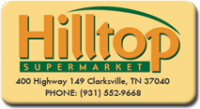 Clarksville, TN – On Friday night, May 4th, 2018, Hilltop Supermarket held their 1st annual Country Kids Cook-Off. The event is part of the 2018 Dwayne Byard Memorial BBQ Cook-Off.
Hundreds of people attended the event despite the overcast skies and chance of rain. The rain held off and it turned into a wonderful night.
"This is just an all around good community event right here at Hilltop and always appreciated what they do to bring the community together," said Montgomery County Sheriff John Fuson.
«Read the rest of this article»
Great American Clean-up 2018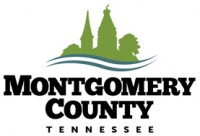 Montgomery County, TN – On Saturday, April 28th, 2018 more than 400 people came out to the annual Clarksville-Montgomery County Great American Clean-up event. Participants cleaned up litter in various areas of the community from the industrial park to downtown.
The event is promoted through the Clarksville Area Chamber of Commerce and organized through Bi-County Solid Waste Management.
«Read the rest of this article»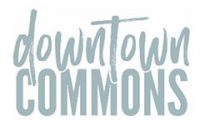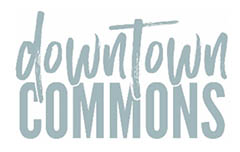 Clarksville, TN – A lot has been going on at Downtown Commons, which opened just last week. Saturday afternoon, another of the park's much anticipated components was unveiled, the Imagination Playground.
Montgomery County Mayor Jim Durrett was on hand. He took a few moments to welcome a crowd of more than 100 people to Clarksville's newest park.
«Read the rest of this article»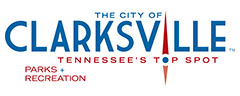 Clarksville, TN – Fort Defiance Civil War Park and Interpretive Center hosted an event this weekend that focused on Native American artifacts, bringing in experts on the subject, and inviting locals to come in with their own items, and questions on the subject.
William Parker is the Historical Interpreter at Fort Defiance. "We are known as a Civil War site, but we tend to forget the war only lasted four years," Parker said. "So we're tapping into the history of this site way before the war, when this hill was inhabited by Native Americans for thousands of years.
«Read the rest of this article»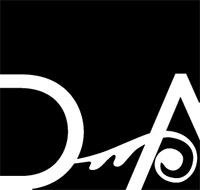 Clarksville, TN – F&M Bank's Franklin Room was packed Friday night with art lovers and avid supporters of the Downtown Artists Co-op, for the DAC's Annual Art Auction & Gala.
This year's event featured great food, live music and an incredible selection of artwork by local artists, that was auctioned throughout the evening. There were ten offerings in the live auction, including works by Peggy Bonnington, Janet Felts, Betty Liles and others, and more than a dozen pieces in the silent auction.
«Read the rest of this article»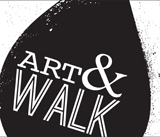 Clarksville, TN – For April's First Thursday Art Walk, Downtown Artists Co-op (DAC) featured the work of two local favorites, Beverly Parker and Bob Privett, in a show titled 'Two: Two Artists, Two Friends, Two Styles.'
Privett is a painter who works in the style Les Fauves, French for 'the wild beasts', a style that emphasizes strong color over realistic values.
Parker is a photographer, elements of Les Fauves can be seen in her work as well. Her sought-after works use exaggerated color, distressed images, and abstract layers that incorporate watercolor, text, and fabric.
«Read the rest of this article»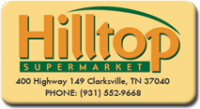 Clarksville, TN – Hilltop Supermarket hosted its 23rd annual Easter Egg Hunt on Saturday, March 31st, 2018 with food, face painting, inflatables, games, and one of the biggest egg hunts in town.
"This has been going on since I was a little kid," Cody Jackson said. "We put out somewhere between 10,000 and 11,000 eggs this year. But, it may be even more than 11,000, we lost count."
Jackson says it takes a while to put that many eggs out, but they're all gone in a matter of minutes.
«Read the rest of this article»