Currently browsing: Business


Clarksville, TN – The Clarksville Area Chamber of Commerce, in partnership with the Austin Peay State University (APSU) College of Business, is pleased to announce the inaugural Educating Our Entrepreneurs event, sponsored by Fort Campbell Federal Credit Union.
"Entrepreneurship is at the heart of the local business community," said Katie Gambill, Board Chairman of the Clarksville Area Chamber of Commerce. "The Chamber and the APSU College of Business have been proactively working to ensure that they have resources that can make the start-up of a business more seamless." «Read the rest of this article»
Clarksville, Tn - When Rich Whitaker left the military after 25 years, he was faced with an important question: what should he and his wife Cheryl do now? The answer: open Fresh Coat Painters of Clarksville.
"I was transitioning from a career in the Army and we were looking to open a home service business with a reputation for high standards and professionalism. Fresh Coat was appealing because the business affords us the opportunity to serve the community by helping homeowners add value to their house while making it feel more like a home," Rich said.
«Read the rest of this article»
Forty causes will each receive a $25,000 grant to help complete their project.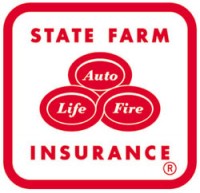 Murfreesboro, TN – Do you have an idea that would make your community a better place to live, and would $25,000 be a game-changer? State Farm is here with the assist. From March 3 through March 23, people from the United States and Canada can submit a cause for a chance to win one of 40 $25,000 State Farm Neighborhood Assist® grants.
Now in its third year, Neighborhood Assist is a youth-led philanthropic program that empowers people to identify the issues they feel are the most important in their communities. The program then connects them with a local nonprofit that can help solve the problem and provides an opportunity to receive one of 40 $25,000 grants. «Read the rest of this article»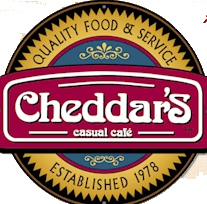 Lexington, KY - Greer Companies is pleased to announce that Cheddar's was voted number one among the best restaurants in the nation according to Zagat and Consumer Reports.
That's right! The number one restaurant in the country is right in our own backyard.
Join us for our Thank You Celebration on Tuesday, March 11th at Cheddar's located at 2697 Wilma Rudolph Boulevard, Clarksville, TN.
«Read the rest of this article»
New location for Pepper Palace now open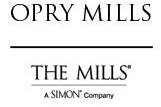 Nashville, TN – Opry Mills, the largest outlet and value retail shopping destination in Tennessee, continues to enhance its unique brand of shopping with the future additions of Buckle and Icing®, plus a recently reopened location for Pepper Palace.
These new stores build upon the excitement of Opry Mills' recent announcement of the state's first True Religion Outlet, which is scheduled to open this April.
«Read the rest of this article»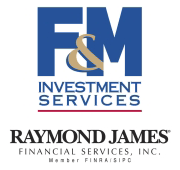 Clarksville, TN – Poor weather continued to have an impact on the economic data. Residential construction and existing home sales fell more than anticipated in January. However, financial market participants seemed to be more willing to dismiss bad economic numbers (as being due to the weather) – U.S. markets also ignored turmoil in the Ukraine.
The CPI rose modestly in January, continuing a low trend. The new and improved Producer Price Report suggested relatively modest pipeline inflation pressures.
«Read the rest of this article»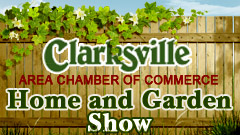 Clarksville, TN – The fifth annual Clarksville-Area Chamber of Commerce Home and Garden Show continues today at the Wilma Rudolph Event Center at Liberty Park (Highway 13/48) from noon through 5:00pm. This year the event is brought to you by Furniture connection.
Just in time for Spring, this year's Garden show will boast over 50 vendors who will be there to assist you in planning all your home improvement projects. Whether it be landscaping, painting, education, furniture, or roofing.
«Read the rest of this article»

Nashville, TN – First Advantage Bank welcomes Ellen Hackett as Senior Credit and Lending Officer for its growing Nashville market, which has booked nearly $100 million in loans to date. Hackett adds 27 years of loan expertise to our successful Nashville team and expanding list of clients.
«Read the rest of this article»

Clarksville, TN – The second annual Chocolate Affair was held February 8th, 2014 at the Wilma Rudolph Event Center at Liberty Park. Chocolate lovers indulged on vendor samples of chocolate and other confectionery treats.
The event was a sellout, with 600 tickets sold and was enjoyed by all that attended. It also gave local businesses a chance to meet potential new customers.
«Read the rest of this article»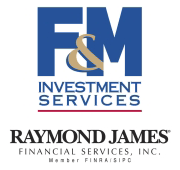 Clarksville, TN – In her first monetary policy testimony to Congress, Fed Chair Janet Yellen appeared calm, confident, and in charge.
She pledged continuity in monetary policy and regulatory reform. While "not on a preset path," the monthly pace of asset purchases will likely be reduced "in further measured steps at future meetings" (which is widely interpreted as -$10 billion per Fed policy meeting).
«Read the rest of this article»