Clarksville, TN – Over the next four years, Clarksville-Montgomery County will host five high economic impact AAU Basketball Championships bringing in a total of $8.9 million of revenue. The 2015 event will be held this upcoming July 10th-15th.
The community will welcome the 2015-2018 Amateur Athletic Union (AAU) 10U Boy's Basketball National Championships as well as the 2016 AAU 6th Grade Girl's National Championships. In total, over 15,000 visitors will pass through to be a part of, or watch, the games. The 2017-2018 boy's tournaments were recently awarded to the team at Visit Clarksville after a rigorous bid process. «Read the rest of this article»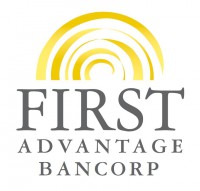 Clarksville, TN – The Board of Directors of First Advantage Bancorp (OTC QB: FABK), the holding company of First Advantage Bank, has declared an increase in quarterly dividends paid to shareholders to $0.10.
The change represents a 43 percent increase from the previous dividend rate of $0.07. The higher dividend represents a 4% annual return on the original $10/share price.
The cash dividend will be paid on or about February 16th, 2015 to shareholders of record on February 5th, 2015. «Read the rest of this article»
Ah!thentic Italian Pizza Franchise Brings Handmade Artisan Pizza to Clarksville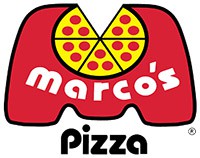 Clarksville, TN – Marco's Pizza, the fastest growing pizza company in the United States, known for its fresh ingredients, secret sauce recipe and dough made in-store daily, announced it will open at 1761 Tiny Town Road on February 2nd, boosting the local economy by adding more than 20 jobs.
"Pizza lovers in Clarksville will quickly find out that we're substantially different than your typical pizza chain," said Ben Diquattro, owner of Marco's Pizza in Clarksville. "I was attracted to the Marco's brand because it was founded on Italian freshness and quality standards, making it stand out from all other well-known brands. All ingredients are genuinely fresh and truly craveable. I'm proud to open a Marco's Pizza and offer such a quality product to the people of Clarksville."
«Read the rest of this article»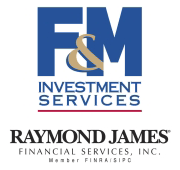 Clarksville, TN – As expected, the European Central Bank (ECB) signaled that it would begin a quantitative easing program, purchasing €60 billion per month in public and private securities through September 2016.
The amount of monthly purchases was a bit higher than anticipated, but that included the ECB's already-existing program to purchase asset-backed securities and covered bonds. The ECB's announcement sent the euro sharply lower.
«Read the rest of this article»

Pembroke, KY – When United Southern Bank opened their newest office in Pembroke, KY last week, it opened with a new manager.
Brandon Oldham, a Hopkinsville native with 8 years experience with USB, will take over as Vice President and Branch manager of the new location.
«Read the rest of this article»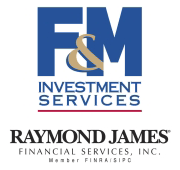 Clarksville, TN – Investors remained concerned about the global economy. The Swiss National Bank abandoned its currency ceiling against the euro, generating turmoil in the foreign exchange markets and adding to investor anxiety in the U.S.
While the Swiss franc surged, the U.S. dollar gained further ground against other currencies and a flight to safety pushed yields on long-term Treasuries lower (the 30-year bond yield to an all-time low). The SNB's move reflected the central bank's inability to defend the ceiling (especially with the European Central Bank expected to embark on QE next week), but investors took it as a sign of global financial instability.
«Read the rest of this article»
Montgomery County Centers Help Thousands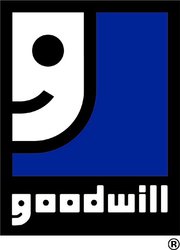 Nashville, TN – Goodwill Industries of Middle Tennessee far exceeded its mission goals for 2014, providing free employment services and job training to 28,159 people — including thousands from the Montgomery County area — and helping 9,558 land jobs, the not-for-profit agency announced Tuesday.
Goodwill's goals for last year were to assist 20,000 people and to place 6,000 in jobs. Those benchmarks were met in September. The organization, which serves 48 Tennessee counties, hopes to assist 30,000 people and place 10,000 in jobs in 2015. «Read the rest of this article»

Clarksville, TN – Convergys Corporation (NYSE: CVG), a global leader in customer management, is starting the year off right in Clarksville by hosting a job fair, in addition to having a blood and coat drive for members of the community.
Please join us on Wednesday, January 14th from 9:00am– 3:00pm at Convergys, 326 Convergys Way, Clarksville, TN 37042. Interested candidates are welcome to jump start your application anytime, from any smart phone or tablet by visiting our website at www.careers.convergys.com. «Read the rest of this article»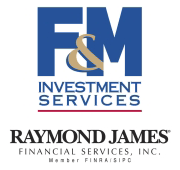 Clarksville, TN – The December Employment Report was strong, but with some conflicting details. Nonfarm payrolls rose by a greater-than-expected 252,000 (median forecast: +240,000), with a net revision to October and November of +50,000.
It was the strongest year for job growth since 1999 (and the strongest private-sector job growth since 1997). The unemployment rate fell to 5.6% (median forecast: 5.7%), with annual benchmark revisions making little difference – however, the drop in the unemployment rate was due entirely to a decrease in labor force participation (don't read too much into that, seasonal adjustment is tricky in December).
«Read the rest of this article»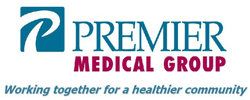 Clarksville, TN – Premier Medical Group is pleased to announce the addition of Dr. Erin Chambers to their family practice department.
Dr. Chambers studied at Austin Peay State University and earned her medical degree from the University of Tennessee College of Medicine in Memphis, Tennessee. She completed her family medicine residency at University of Tennessee/Jackson-Madison County General Hospital.
«Read the rest of this article»