Montgomery County, TN – Mann, Smith & Cummings (MSC) Insurance is the community's latest Clarksville-Montgomery County Green Certified business. Montgomery County Mayor Jim Durrett, Chief of Staff Jeff Truitt, City of Clarksville Chief of Administration Charlie Gentry and Chamber President Melinda Shepard congratulated and thanked the company for their efforts at their green ribbon cutting.
«Read the rest of this article»

Clarksville, TN – Shiloh Industries is gearing up for new product production in Clarksville-Montgomery County's Corporate Business Park with the first new die cast machine expected to be installed this week.
The company's soon-to-be local plant manager, Gerald Craycraft, met with the Industrial Development Board this week to announce new improvements and new product lines to Shiloh's original plans since purchasing Contech in August 2013.
«Read the rest of this article»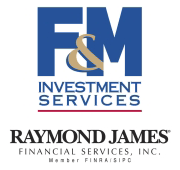 Clarksville, TN – When Fidelity Investments asked couples how much they think they will need to save for retirement to maintain their current lifestyle, 48% had "no idea."
Forty-seven percent disagreed on the amount needed (the disagreement highest among those closest to retirement). In some ways, that's not surprising – many couples disagree on financial and lifestyle matters long before they've stopped working. But while adjustments (hopefully) can be made and differences resolved, things can become more difficult in retirement.
«Read the rest of this article»

Clarksville, TN – The Clarksville-Montgomery County Economic Development Council (EDC) launched a new online resource at www.clarksvillepartnershipdata.com
The site is also available from the Demographics tabs within the www.clarksvillepartnership.com websites.
«Read the rest of this article»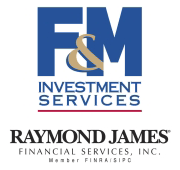 Clarksville, TN – Research shows that 90% of your happiness is determined by your mindset, meaning only 10% is affected by external factors – be that your job, finances or health. It might be hard to believe, but happiness and contentment have as much to do with how you perceive life as anything else.
Whether it's aging, an approaching lifestyle change as retirement nears, or a general waning of zest for life, there's a wealth of research and ideas that suggest a more optimistic outlook is within your reach.
«Read the rest of this article»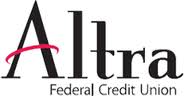 Clarksville, TN – Altra Federal Credit Union has been awarded a first place national-level Youth Desjardins Award for their excellence in promoting and providing financial education to youth of all ages in the areas they serve.
Altra Federal Credit Union partners with Banzai! to bring financial lessons into the classroom to local schools, and provides numerous summer camps on financial education to kids.
«Read the rest of this article»
Firms interested in doing business with the City of Clarksville should attend
Clarksville, TN – Clarksville Mayor Kim McMillan invites everyone interested in learning more about how to do business with the City of Clarksville to attend a Vendors Workshop.
The event will be from 9:00am-11:00am Wednesday, March 29th at Freedom Point in Liberty Park.
«Read the rest of this article»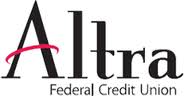 Clarksville, TN – An educational mixer focusing on first time home buying will be held on Thursday, April 13th from 5:30pm to 7:00pm at Old Glory Distillery Co. 451 Alfred Thun Road, Clarksville, TN 37040.
The event is set up as a social mixer where attendees can learn more about home loan options and meet with a Realtor®, appraiser, home inspector, title company representative, and insurance representative who will provide helpful tips on home buying and answer questions.
«Read the rest of this article»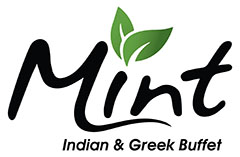 Clarksville, TN – Mint Indian & Greek Buffet restaurant opened Monday, March 13th to the delight of patrons that kept the building near capacity at lunchtime.
Mint Indian & Greek Buffet is not your typical buffet. The spices, the sauces, and items are robustly cooked and seasoned to perfection. There are five buffet tables providing a wide selection of Indian and Greek cuisines; including all you can eat Gyros.
«Read the rest of this article»

Clarksville, TN – The Chamber of Commerce is accepting nominations for three annual awards: The Ted A. Crozier Sr. Community Commitment Award, Boots to Suits: Veteran of the Year and Young Professional of the Year.
Nominations must be received at the Chamber by Friday, April 7th 3027 and winners will be announced at the Chamber's Annual Gala on Tuesday, May 9th.
«Read the rest of this article»