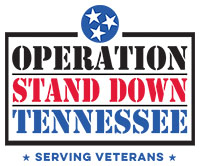 Clarksville, TN – Operation Stand Down Tennessee, located at 400 Madison Street next to Habitat for Humanity ReStore, is a military to civilian transition support program for veterans and their families.
By calling 931.896.2184 or walking in, veterans and their families can receive employment services, health service and benefits navigation, counseling services, legal consultations coordination, and housing assistance.
Served areas include Cheatham County, Davidson County, Dickson County, Montgomery County, Robertson County, Rutherford County, Sumner County, Trousdale County, Williamson County and Wilson County.
«Read the rest of this article»

Nashville, TN – Tennessee Governor Bill Haslam and Economic and Community Development Commissioner Randy Boyd joined Lowe's in announcing the company will locate a new direct fulfillment center in Robertson County.
The home improvement company expects to invest approximately $100 million and create up to 600 jobs in Coopertown, northwest of Nashville.
«Read the rest of this article»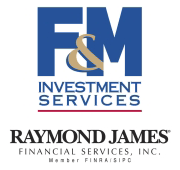 Clarksville, TN – The economic data calendar was thin and reports were of little consequence for the markets. As expected, the European Central Bank left short-term interest rates unchanged and did not alter its asset purchase plans.
ECB President Draghi indicated that policymakers were encouraged by the financial stability following the initial reaction to the Brexit vote. He also said that more information will become available over time and the ECB would act using all possible tools "if needed."
«Read the rest of this article»

Clarksville, TN – FASTSIGNS® of Clarksville hosted a customer appreciation event and ribbon cutting ceremony to celebrate its re-grand opening on July 14th.
New franchisee Alan Grayson quietly took over operations of the locally owned, award-winning sign and visual graphics center earlier this year.
«Read the rest of this article»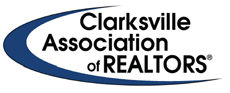 Clarksville, TN – The Clarksville Association of REALTORS (CAR) hosted the 9th Annual FUEL Block Party and Fundraiser.
It was a community event coordinated by the Charity Relations Committee with the assistance of the Realtor and Affiliate Partner members of the Clarksville Association of REALTORS.
«Read the rest of this article»

Clarksville, TN  – The Clarksville-Montgomery County Convention and Visitors Bureau announces that Louisa Cooke has been named chairman of the board of directors for the 2016-17 year beginning July 1st.
Cooke previously served as chairman of the board in 2006-07, 2001-02 and 1997-98, and has served on the board of directors for a total of nine years since 1996.
«Read the rest of this article»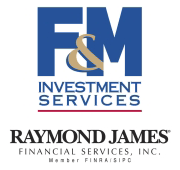 Clarksville, TN – The economic data were generally on the strong side of expectations. Retail sales rose 0.6% in June (median forecast: +0.2%), but figures for April and May were revised down (still a strong quarter).
Industrial production rose 0.6%, but that largely reflected a rebound in auto output (which had fallen in May). Ex-autos, manufacturing output was flat (-0.2% y/y, consistent with a soft patch, not a recession).
«Read the rest of this article»
Clarksville, TN – Snapshotz Photography, located at 1860 Wilma Rudolph Boulevard in LEAP Plaza, features exceptional photography of families, models, homes, groups, students, portraits from individuals to entire sports teams to banquet guests, and commercial photography as well.
Owner Curtis L. Scott, a 22-year Veteran who served in Iraq with four deployments and lasting injuries, began his photography career in fourth grade. "I was taking shots of everything back then, but eventually focused more on portrait photography."
«Read the rest of this article»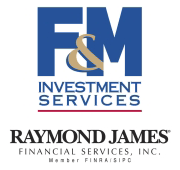 Clarksville, TN – One of the great things about wealth is getting to share it with those you care about, during your lifetime or after.
Current tax laws enable you to do just that quite generously.
As a quick reminder, here are a few ways you can make the most of your giving nature:
«Read the rest of this article»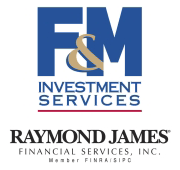 Clarksville, TN – More than 40% of couples recently unveiled that they don't know how much their partner earns. And 1 in 10 couldn't guess within a $25,000 margin of error.
These couples, who share their lives together, have no idea what their total household income is. Yet, the majority of those same couples claim they regularly have open conversations about their finances. There's a disconnect somewhere.
The Couples Retirement Study by Fidelity Investments revealed that many couples could stand to dive a little deeper when it comes to their joint financial lives.
«Read the rest of this article»