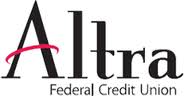 Clarksville, TN – Altra Federal Credit Union will open their new branch located at 2625 Wilma Rudolph Boulevard on Tuesday, October 13th.  This location will replace their location at 184 Stone Container Drive in Clarksville, TN which will close on Friday, October 9th.
This 4500 square foot state of the art branch features SAM, Altra's Smart deposit taking ATM in the lobby and Drive Up.
«Read the rest of this article»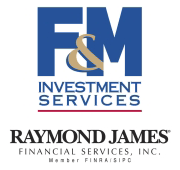 Clarksville, TN – Last quarter, many investors watched closely as the Greek debt drama played out on a global stage. Three months later, investors once again are warily watching how international economic conditions impact domestic markets.
Headwinds include worries over slower growth in Europe and Asia; the effects of lower commodity prices; uncertainty over the Federal Reserve's rate tightening policy and timing; suppressed inflation; and the potential for a U.S. government shutdown either at the beginning of October or during early December.
«Read the rest of this article»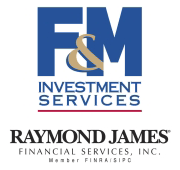 Clarksville, TN – The economic data were mixed, but consistent with the theme of global softness and domestic strength. Unit auto sales improved further in September – and, combined with the August data on personal income and spending, suggest that inflation-adjusted consumer spending (70% of GDP) is on track to have expanded at an annual pace of 3.5% to 4.0% in 3Q15.
The trade deficit in goods widened sharply in August, with that split evenly between stronger imports (despite lower oil prices) and weaker exports. Net exports and an inventory correction are expected to subtract significantly from 3Q15 GDP growth, but underlying domestic demand appears to have remained strong.
«Read the rest of this article»
Share Lead; Takes over Top Spot in Stewart County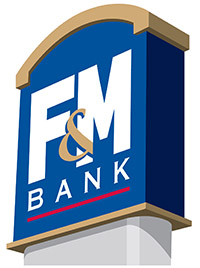 Clarksville, TN – F&M Bank continues to be the top bank in Montgomery County in deposits according to a newly published report released this week by the Federal Deposit Insurance Corporation. The report, which tracks all 11 FDIC-insured institutions in Montgomery County, shows F&M holds $389 million or 17.23 percent of local deposits. This is the 12th consecutive year F&M has claimed the number one spot in the intensely competitive Montgomery County market.
Overall, deposits in Montgomery County rose by 3.1 percent to $2.2 billion for the year through June 30th, which is slightly below the national average increase of 3.8 percent. Despite the increase in deposits, the deposit market share ranking among local institutions remains the same as last year.
«Read the rest of this article»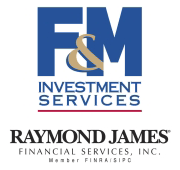 Clarksville, TN – In Janet Yellen's first public speech after the recent FOMC meeting, the Fed chair downplayed concerns about the rest of the world and placed herself among the majority of Fed officials expecting to raise short-term interest rates by the end of the year. In a scary moment for investors, Yellen struggled to finish her speech.
She repeatedly lost her place, paused for long periods, and looked generally unwell. She received medical treatment. A Fed spokesperson said that she was dehydrated and that she felt fine later. While stock market participants have been worried about Fed tightening, they seemed to have been more encouraged by Yellen's expressed confidence in the U.S. economy.
«Read the rest of this article»

Clarksville, TN – The Clarksville Area Chamber of Commerce is pleased to welcome Margo Drakos as guest speaker during the next Power Breakfast on October 15th. Ms. Drakos will share her story of being a former concert cellist turned Army wife and entrepreneur, who leveraged her aptitude for performance to co-found InstantEncore.com in 2007.
The business has grown to be the premier digital asset management and mobile ticketing platform for performing arts organizations globally.
«Read the rest of this article»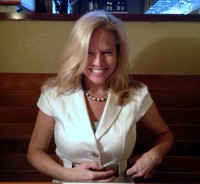 Nashville, TN – Generous to a fault. Treats you like you'd like to be treated. Classic looks and charm. Biblical beliefs but not preachy. Loves hugs.
Sound like an ad in an online dating service? Or perhaps language that would be well-served for a non-profit organization?
The description certainly doesn't display the typical characteristics of a company in an industry known more for greed, rather than generosity—one that includes another billion-dollar industry within itself to advocate for consumers and to protect them from being taken.
«Read the rest of this article»
Hankook supports veterans with free services where they live

Waynes, NJ – Hankook Tire America Corp., the leading and one of the fastest growing tire companies in the world, continues its partnership with DAV (Disabled American Veterans) by sponsoring DAV's Mobile Service Office (MSO) stops and providing free services to local veterans in northern Tennessee who need assistance filing claims for Veteran Affairs benefits.
DAV's MSO will be available at two Gateway Tire locations this week – in Gallatin, Tennessee. on September 24th, and in Clarksville, Tennessee on September 25th.

«Read the rest of this article»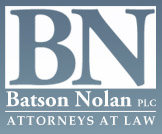 Clarksville, TN – Batson Nolan, PLC announces the addition of Maggie Smith as an Associate with the firm.
Raised in Clarksville, Tennessee and a graduate of Rossview High School, Maggie attended college at Austin Peay State University, where she graduated magna cum laude with a Bachelor of Arts in History in 2009.
She completed her law degree at the University of Memphis Cecil C. Humphreys School of Law in 2012.
«Read the rest of this article»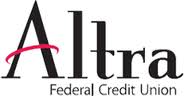 Clarksville, TN – An educational seminar focusing on small business finance basics will be held on Tuesday, October 6th at 5:30pm to 7:00pm at Miss Lucille's Café located at 2231-L Madison Street, Clarksville, TN 37043.
The Small Business Connect Seminar is a no-cost, no-obligation event hosted by Altra Federal Credit Union. The event is open to small business owners and Altra membership is not required.
«Read the rest of this article»