Currently browsing: Business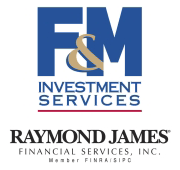 Clarksville, TN – Stock market participants seemed only mildly concerned about escalating tensions in Ukraine, but were encouraged by comments from Fed Chair Janet Yellen. Yellen suggest that the Fed would respond to significant, surprising changes in the outlook for growth, inflation expectations, or financial conditions.
Short-term interest rates aren't going to be raised for a while, but the first increase in rates could be pushed out if the Fed remains short of its goals (full employment, 2% inflation).
«Read the rest of this article»

Clarksville, TN – The Clarksville-Montgomery County, Tennessee Economic Development Council (EDC) is pleased to announce that they will be moving forward, in partnership with the City of Clarksville and Montgomery County, on completing Joint Metro Region Research with the Nashville Area Chamber of Commerce.
"The ability to highlight the strengths and connections of both the Clarksville MSA and the Nashville MSA, and their connection to each other, is very exciting. There is a very unique and strong association that we must understand so we can adequately relay and share with potential investors in both markets. This research will help strengthen our recruitment of business and industry, as well as improve our marketing of the region," said Cal Wray, Executive Director of the Clarksville-Montgomery County EDC. «Read the rest of this article»
By Joyce Hunter, Deputy CIO, Policy and Planning, U.S. Department of Agriculture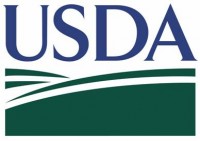 Washington, DC – Over the last few decades, food safety has been marked by profound social, economic and political evolutions and technological breakthroughs such as 3D printing of food and the adoption of laboratory testing for pathogens. Laboratory testing for pathogens continues to evolve with the advancement of genome sequencing. However, there is always more to do.  There is a potential for advancing existing and promoting greater gains in the future.
What if there were more apps that could allow farmers, producers, consumers and stakeholders access to USDA data? The Food Safety and Inspection Service (FSIS) posts a variety of reports using data collected while inspecting and testing meat and poultry products, but more and more, people want direct access to the information. «Read the rest of this article»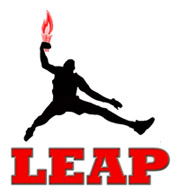 Clarksville, TN – LEAP ORG has welcomed two new members to their Board of Directors. Larson Gafney, Realtor at Keller Williams Realty, and Lois Jones, Associate Director of Career Services at Miller-Motte Technical College.
Gafney joins the L.E.A.P. board as Marketing Director. She brings her knowledge of marketing and social media to the leadership of the LEAP organization. Gafney utilizes her skills in marketing her real estate business via Facebook, Twitter, and YouTube.
«Read the rest of this article»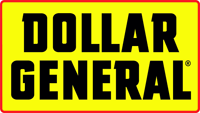 Goodlettsville, TN – Dollar General will celebrate the opening of its new location at 898 Hwy 76 in Clarksville this Saturday, April 19th at 8:00am with free prizes and special deals. Dollar General will offer Clarksville residents a convenient new place to shop for everyday essential at low prices.
Additionally, the first 50 adult shoppers at the store will receive a $10.00 Dollar General gift card and the first 200 shoppers will receive a Dollar General tote bag, among other giveaways. «Read the rest of this article»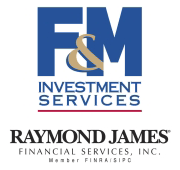 Clarksville, TN – The economic calendar was relatively thin. The Producer Price Index rose more than expected in March, reflecting a pickup in services (which had fallen in February). Details continue to suggest limited inflation pressure in the pipeline.
The Job Openings and Labor Turnover Survey data continued to suggest a large amount of slack in the job market (hiring rates and quit rates are trending flat, still low by historical standards). The IMF slightly lowered its forecast for global growth this year and next, with larger downward shifts in the outlook for Russia and Brazil.
«Read the rest of this article»

Clarksville, TN – After 6 years spent working as a mortgage loan processor, new Realtor Nichole Royce is excited about her new career in real estate sales.
Nichole recently earned her real estate license in Tennessee and joined Crye-Leike's Clarksville, St. Bethlehem branch office.
«Read the rest of this article»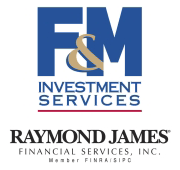 Clarksville, TN – The data remained consistent with a continued economic recovery. However, it's unclear how much of the improvement is simply a rebound from bad weather and how much is underlying strength.
The monthly ISM surveys were mixed. Motor vehicle sales rebounded sharply in March (suggesting that bad weather postponed sales, just as we saw with the government shutdown in October). The March Employment Report was close to expectations.
«Read the rest of this article»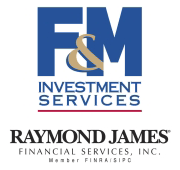 Clarksville, TN – March marked the fifth anniversary of the stock market's bull run, since the bottom in the S&P 500 back in 2009. The most recent quarter was more lackluster, as U.S. stock indices were somewhat flat.
The equity markets showed some resilience during the last week of the month after Federal Reserve Chair Janet Yellen signaled that "considerable slack" in a "tough" labor market means the central bank will continue its monetary support of the economy for some time.
«Read the rest of this article»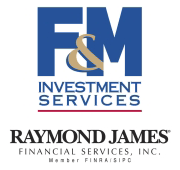 Clarksville, TN – The economic data reports were mixed and mostly ignored by the financial markets. Real GDP rose at a 2.6% annual rate in the 3rd estimate for 4Q13 (vs. +2.4% in the second estimate and +3.2% in the advance estimate).
Most of the story remained that same. Government subtracted a full percentage point from overall growth, but that was offset by a narrower trade deficit (which added a percentage point).
«Read the rest of this article»