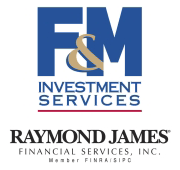 Clarksville, TN – The economic data were mixed. New home sales were much weaker than expected in June, with a sharp downward revision to May (March and April figures were also revised lower) – however, these figures are reported with an enormous level of uncertainty.
Existing home sales improved, with a further increase in the number of homes for sale. Durable goods orders rose moderately, but details showed a lackluster trend in shipments of nondefense capital goods. The Consumer Price Index rose 0.3% (+2.1% y/y), inflated partly by the seasonal adjustment for gasoline (which rose 0.3% before adjustment and +3.3% after adjustment). Ex-food & energy, the CPI edged up 0.1% (+2.0% y/y).
«Read the rest of this article»
Plans to Expand Roadside Assistance Personnel by 25 Percent in 2014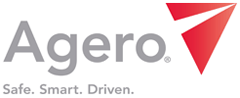 Clarksville, TN – Agero, Inc., a leading provider of vehicle and driver safety, security and information services, plans to increase its employee base by 25 percent in 2014 at its regional site in Clarksville, Tennessee.
This is part of a company wide expansion across its four regional locations in Clarksville, Sebring, FL, Tucson, AZ, and Sault Ste. Marie, Ontario. These centers provide critical roadside assistance to over 75 million drivers throughout the United States.
«Read the rest of this article»

Clarksville, TN – When Rich Whitaker opened his Fresh Coat Painters franchise, he knew he wanted to prioritize giving back to the community. So when the Clarksville Home Builders Association asked him to paint a house for a fellow veteran, there was no question that the answer would be yes.
Whitaker and the team at Fresh Coat Painters of Clarksville recently painted an entire home for Staff Sergeant Adam J. Montavon and his wife, Sasha, free of charge.
«Read the rest of this article»

Montgomery County, TN – The latest business to host a Green Ribbon Cutting for becoming Clarksville-Montgomery County Green Certified is Sango Eye Care.
Montgomery County Mayor Carolyn Bowers, Clarksville Mayor Kim McMillan Montgomery County Director of Administration Phil Harpel and Clarksville Chief of Administration Bill Harpel were there to congratulate the Sango Eye Care on their work.
«Read the rest of this article»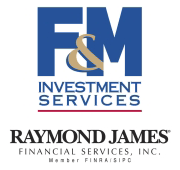 Clarksville, TN – Next week, the economic calendar picks back up. Retail sales are likely to be the highlight, boosted by stronger vehicle sales in June. Ex-autos, sales results for April and May were disappointing – so we'll be on the lookout for a rebound (or possibly some revision to the previous figures).
Industrial production data and residential construction figures have some potential to move the markets – they should point to stronger growth in 2Q14.
«Read the rest of this article»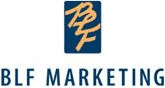 Clarksville, TN – BLF Marketing has made two personnel promotions and one new hire within its client services team.
Adam Groves has been promoted to senior account manager. Groves joined the firm in 2005, and has continuously expanded his expertise and client leadership in technical disciplines such as market analysis, customer segmenting, Internet marketing and website development.
«Read the rest of this article»
Approximately 2,000 additional jobs to be created
Wolfsburg, Germany – Within the framework of its Strategy 2018 plan, the Volkswagen Group is expanding its industrial footprint in the US. The Board of Directors of Volkswagen Group of America has decided to award the production of the new midsize SUV to the Chattanooga plant in Tennessee.
The Group will be investing a total of approximately US$900 million (€643 million) in the production of a newly developed, seven-passenger SUV, and creating 2,000 additional jobs in the US. About US$600 million (€432 million) will be invested in Tennessee.
«Read the rest of this article»
Ribbon Cutting and VIP Sneak Preview held at Liberty Park Grill on Saturday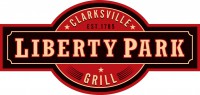 Clarksville, TN – The Liberty Park Grill opens today at 11:00am. The new restaurant serving Liberty Park held a official ribbon-cutting with the Clarksville Area Chamber of Commerce on Saturday in conjunction with a VIP preview of the new restaurant.
Restaurant manager Robert Bowlby took a few minutes to speak with Clarksville Online before the ceremony. "We're so proud to be here! Clarksville is such a wonderful place, it's a wonderful community," he said.
"My family and I are just now getting to know the area but we like what we seen so far. It has a lot of history, a lot of unique things to do like the free movies in the park, the Downtown Farmers Market, the Roxy Regional Theatre. All very unique and exciting venues for us to discover as a family."
«Read the rest of this article»
The American Heart Association CEO Roundtable launches with new survey showing American workers overestimate their health—leading to increased risk of heart disease and other serious illness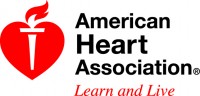 New York, NY — Today, Nancy Brown, CEO of the American Heart Association (AHA), Henry Kravis, Co-CEO and Co-Chairman of KKR & Co. L.P., Terry Lundgren, Chairman and CEO of Macy's, Inc., and 19 additional CEOs from some of America's largest companies announced the formation of the American Heart Association CEO Roundtable. This groundbreaking initiative is designed to create a workplace culture in which healthy choices are the default choices. As part of the announcement, the AHA also released results from a new Nielsen online survey among 2,004 employees[1] showing that Americans overestimate their health—putting them at greater risk for heart disease and other serious illness.
«Read the rest of this article»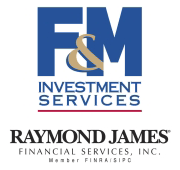 Clarksville, TN – The June Employment Report was stronger than expected. Nonfarm payrolls rose by 288,000 (median forecast: +215,000), with widespread gains across sectors (April and May were revised a net 29,000 higher).
The unemployment fell to 6.1% (from 6.3%), although the employment/population ratio edged up only slightly (to 59.0%, vs. 58.9% in May and 58.7% a year ago – still suggesting plenty of slack in the labor market). Average hourly earnings rose 0.2% in June, up 2.0% y/y (the CPI rose 2.1% over the 12 months ending in May).
«Read the rest of this article»