Funding includes loan guarantees and grants for solar energy to create jobs, promote energy independence and advance the use of renewable fuels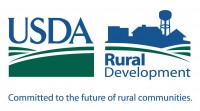 Bunn, NC – Agriculture Secretary Tom Vilsack today announced that USDA is investing in 540 renewable energy and energy efficiency projects nationwide.
"These loan guarantees and grants will have far-reaching impacts nationwide, particularly in the rural communities where these projects are located," Vilsack said. "Investing in renewable energy and energy efficiency will continue the unprecedented increase in home-grown energy sources and American energy independence we've seen in recent years. This is creating jobs, providing new economic opportunities and leading the way to a more secure energy future."
«Read the rest of this article»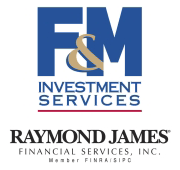 Clarksville, TN – The economic data calendar was thin. Retail sales rose as expected in August. However, the figures for June and July were revised higher.
While the pace of consumer spending growth does not appear to be especially strong into 3Q14, it's not terrible weak either (and certainly not as bad as the data suggested a month ago). Financial market participants didn't seem to care much about the retail sales data.
Global anxieties receded a bit as the "no" vote for Scottish independence regained an upper hand in the polls. The markets didn't react much to President Obama's call for military action in the Middle East.
«Read the rest of this article»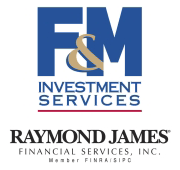 Clarksville, TN – The economic data were mixed. ISM surveys were stronger than expected. Unit auto sales rocketed to a 17.4 million seasonally adjusted annual rate, the strongest pace since January 2006.
The Fed's Beige Book, the summary of anecdotal economic information from the 12 Federal Reserve districts, was essentially more of the same (growth described as "modest to moderate"). The August Employment Report was disappointing.
«Read the rest of this article»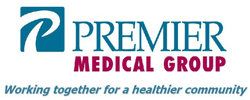 Clarksville, TN – Premier Medical Group is pleased to announce the addition of Dr. Di'Net Sintim-Amoah to their Pediatric department.
A native of Greenville, Mississippi, Dr. Sintim-Amoah studied at Spelman College in Atlanta and earned her medical degree from the Morehouse School of Medicine. She completed her pediatric residency at Morehouse School of Medicine Pediatric Residency Program in Atlanta.
«Read the rest of this article»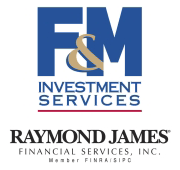 Clarksville, TN – Market participants had expected Fed Chair Janet Yellen to adopt a decidedly "dovish" tone in her Jackson Hole speech.
However, Yellen presented a balanced assessment of the evidence and theories of labor market slack. While Yellen still sees plenty of labor market slack currently, she left the monetary policy outlook as an open question.
She repeated the notion (also included in the FOMC minutes) that the Fed could firm monetary policy sooner if the economy strengthens more than anticipated, but could also tighten more slowly if the economy disappoints.
«Read the rest of this article»
Austin Peay Sports Information Office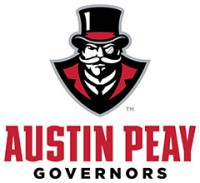 Clarksville, TN – Austin Peay State University athletics and the Governors Club served as host to the Clarksville Chamber of Commerce's August "Business After Hours," Thursday, at APSU's Pace Alumni Center.
The monthly networking event for Chamber members also served as a kickoff for Austin Peay fans to celebrate the beginning of the 2014-15 competition season.
«Read the rest of this article»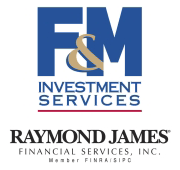 Clarksville, TN – Retail sales were flat in July, reflecting a weak start to 3Q14. Industrial production rose 0.4%, restrained by lower output of utilities (cooler than normal temperatures). Manufacturing output rose 1.1%, reflecting a 10.1% jump in auto production.
However, seasonal adjustment in autos is tricky in July (prior to seasonal adjustment, auto production fell 18.0%, vs. -26.8% in July 2013). Seasonal plant closings were much more moderate this year, trimming weekly jobless claims as well. The Job Opening and Labor Market Turnover Survey data for June showed gradual improvement in hiring and quit rates (although both remain well below normal levels).
«Read the rest of this article»
100 percent all-digital network requires digital equipment for all TVs – customers to be notified of their conversion date and required actions one month in advance

Columbia, TN – Charter Communications (NASDAQ: CHTR) customers in Tennessee and Louisiana will enjoy access to more than 200 high definition (HD) channels, better picture quality and significantly faster Internet speeds as Charter completes its move to a 100 percent all-digital network throughout 2014.
"By removing outdated analog signals, we regain bandwidth in our network enabling us to provide more HD channels and open the door to faster Internet speeds and future innovation," said Charter President and CEO Tom Rutledge. "This upgrade speaks to the fact that Charter is providing our customers with the very best products at the very best value, and we've invested more than $2 billion in our fiber-rich network to make that happen." «Read the rest of this article»
Clarksville, TN – Are you thinking about becoming a grower?
If so SproUTing Growers is a 10-part workshop series to provide potential growers with the business planning and management, vegetable and small fruit planning and production and direct marketing skills that they need to properly plan and carry out a farming venture.
Workshops will be held from 6:30pm-8:30pm at the Montgomery County Agricultural Extension office in Clarksville, Tennessee. «Read the rest of this article»

Clarksville, TN – The Clarksville-Montgomery County community gathered in front of Gary Mathews Motors (1100 Ashland City Road) yesterday morning, to recognize them for a generous contribution which allowed the Montgomery County Sheriff's Office to purchase 5 customized bullet and stab resistant vests for the MCSO K-9 Unit.
"A very special and elite team of law enforcement officers exist, who having undergone years of rigorous training. On a daily basis, these teams prove their loyalty and dedication to their community including Montgomery County's own K9 Unit," said Gary Mathews, President and CEO of Gary Mathews Motors.
«Read the rest of this article»