Will remain locally owned-and-operated by current owners Sara and Travis Esterby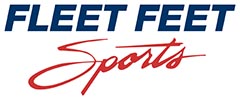 Carrboro, NC – Fleet Feet Sports, the retail leader in building and supporting thriving local running communities, has announced that The Runner's Hub in Clarksville, Tennessee, will become a Fleet Feet Sports franchise location effective immediately.
Husband-and-wife co-owners Sara and Travis Esterby will remain co-owners of the store, which they first opened in 2012.
«Read the rest of this article»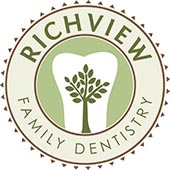 Clarksville, TN – Dr. Bill Wall is pleased to welcome Dr. Nina Sherrill as a full partner at Richview Family Dentistry! Patients, staff, and friends have long known Dr. Nina Sherrill as a vital and innovative part of Richview Family Dentistry, and now we are proud to announce that she has become a partner in our dental practice.
She officially became a partner in January of 2017 and is pleased to take on all of the exciting responsibilities involved in her new position with our practice.
"It has been a dream of mine for nearly a decade to partner with Dr. Wall and help lead this amazing team," said Dr. Sherrill. "Not only am I honored to have this opportunity, but I am also blessed to have such a gifted mentor to help me continue to provide optimal care to my patients."
«Read the rest of this article»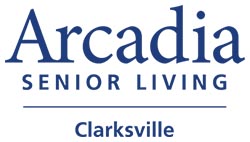 Clarksville, TN – Arcadia Senior Living is pleased to announce the hiring of local healthcare professional, Jacquline Stone to lead its Management Team. Jackie has been named Executive Director of the Senior Living Project scheduled to open in late 2017, and will oversee the day to day operations of the community.
Jackie is a nurse by background but has spent the last several years serving as a very successful Executive Director for a Retirement Community in Florida.
«Read the rest of this article»

Clarksville, TN – The Clarksville Area Chamber of Commerce announces its 2017-18 Board of Directors.
Serving as chairman for a one-year term beginning July 1st, is Charlie Koon, Director of Workforce & Economic Development at Workforce Essentials. Koon was named the 2015 Middle Tennessee Workforce Services Employee of the Year by the Tennessee Department of Labor and in 2008 he was named Clarksville's "Citizen of the Year."
«Read the rest of this article»

Montgomery County, TN – On Tuesday, June 20th, Agero hosted the Clarksville-Montgomery County's Green Certification Program's refresher class. Thirty-one attendees representing many of the organizations that originally certified in 2013 and 2015 participated in the class.
The class reviewed the latest environmental concerns in our community, discussed the impacts on the environment, and shared their ideas and continued improvements within their own organizations.
«Read the rest of this article»

Nashville, TN – After attaining a significant production milestone and opening a new customer experience center within its state-of-the-art ceramic tile manufacturing plant in Dickson earlier in 2017, Tennessee Governor Bill Haslam, Department of Economic and Community Development Commissioner Bob Rolfe and Mohawk Industries have announced that the world's leading flooring manufacturer will expand manufacturing operations in Tennessee.
Mohawk will add a second plant near its recently built Dickson tile factory.
«Read the rest of this article»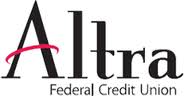 Clarksville, TN – Altra Federal Credit Union hosted two Financial Summer Camps for children ages 8-12 on June 7th and 8th.
"Cash Camp and Money Smart Camp are two day camps aimed at helping children learn the basics of money management, emphasizing the importance of saving, spending, and sharing," said Danielle Anderson, Youth Coordinator for Altra Federal Credit Union.
«Read the rest of this article»
2017 Best Cities to Build a Forever Home, Released by Personal Finance Website GoodCall.com

Clarksville, TN – Data analysts from GoodCall.com released the 2017 list of Best Cities to Build a Forever Home outlining the cities that offer the best conditions for building a lifelong dream home.
While five of the top ten cities are located in Texas, Tennessee's top ranked city is Clarksville, which ranks #59 of the 468 cities evaluated. The only other Tennessee city listed in the top 100 is Murfreesboro, which ranks #96.
«Read the rest of this article»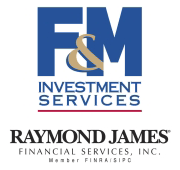 Clarksville, TN – The May Employment Report was generally disappointing. Nonfarm payrolls rose by 138,000 (median forecast: +185,000), while figures for March and April were revised a net 66,000 lower.
Retail payrolls fell for the fourth consecutive month (down more than 80,000 since January, which is more than the total number of coal miners). The unemployment rate dipped to 4.3%, a 16-year low, partly reflecting a sharp drop in the rate for young adults (which could reflect a seasonal adjustment issue, although the trend is clearly lower).
«Read the rest of this article»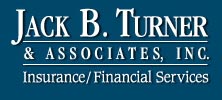 Clarksville, TN – Jack B. Turner and Associates is pleased to announce that Bailey Martin CLU, for the 9th year in a row, has achieved membership in the 2017 Million Dollar Round Table – The Premier Association of Financial Professionals.
Attaining membership in MDRT is a distinguishing career milestone achieved by less than one percent of the world's insurance and financial service professionals.
«Read the rest of this article»