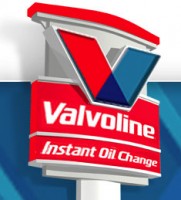 Clarksville, TN - The next time you drive down Wilma Rudolph Boulevard, you might notice the color scheme on the building of the Valvoline Complete Car Care Center.
Pink!
October is Breast Cancer Awareness month, and in a campaign to raise awareness to the fight against cancer, Valvoline painted their building pink.
Candace Ursery, President of Convenient Car Care Inc., who owns the Valvoline franchise in Clarksville explains their promotion:
«Read the rest of this article»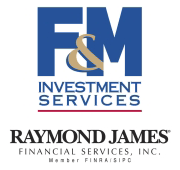 Clarksville, TN – The economic data were mixed. The estimate of second quarter gross domestic product (GDP) growth was revised upward from 4.2% to 4.6%, as expected.
Existing home sales fell in August, reflecting a decline in speculators (i.e., fewer all-cash transactions). New home sales surged 18.9%, but that likely reflects the usual volatility in the data.
Durable goods orders fell 18%, reflecting an unwinding of July's sharp spike in civilian aircraft orders. The three-month averages of shipments and orders for nondefense capital goods (ex-aircraft) suggest good strength in business fixed investments.
«Read the rest of this article»

Clarksville, TN – Of the top 10 cities the Millennial Generation is looking to for bigger paychecks, Middle Tennessee lands two – Clarksville at 6 and Nashville at 10.
"Our dedication to recruit higher paying jobs and to create a top-rated quality of life, both of which are attractive to a young, educated workforce, is a driving force behind us making this list," said Cal Wray, Executive Director of the Clarksville-Montgomery County Economic Development Council.
«Read the rest of this article»
Funding includes loan guarantees and grants for solar energy to create jobs, promote energy independence and advance the use of renewable fuels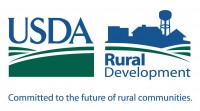 Bunn, NC – Agriculture Secretary Tom Vilsack today announced that USDA is investing in 540 renewable energy and energy efficiency projects nationwide.
"These loan guarantees and grants will have far-reaching impacts nationwide, particularly in the rural communities where these projects are located," Vilsack said. "Investing in renewable energy and energy efficiency will continue the unprecedented increase in home-grown energy sources and American energy independence we've seen in recent years. This is creating jobs, providing new economic opportunities and leading the way to a more secure energy future."
«Read the rest of this article»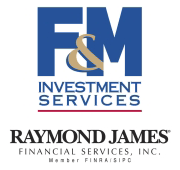 Clarksville, TN – The economic data calendar was thin. Retail sales rose as expected in August. However, the figures for June and July were revised higher.
While the pace of consumer spending growth does not appear to be especially strong into 3Q14, it's not terrible weak either (and certainly not as bad as the data suggested a month ago). Financial market participants didn't seem to care much about the retail sales data.
Global anxieties receded a bit as the "no" vote for Scottish independence regained an upper hand in the polls. The markets didn't react much to President Obama's call for military action in the Middle East.
«Read the rest of this article»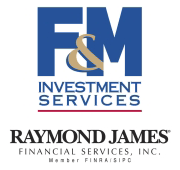 Clarksville, TN – The economic data were mixed. ISM surveys were stronger than expected. Unit auto sales rocketed to a 17.4 million seasonally adjusted annual rate, the strongest pace since January 2006.
The Fed's Beige Book, the summary of anecdotal economic information from the 12 Federal Reserve districts, was essentially more of the same (growth described as "modest to moderate"). The August Employment Report was disappointing.
«Read the rest of this article»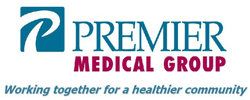 Clarksville, TN – Premier Medical Group is pleased to announce the addition of Dr. Di'Net Sintim-Amoah to their Pediatric department.
A native of Greenville, Mississippi, Dr. Sintim-Amoah studied at Spelman College in Atlanta and earned her medical degree from the Morehouse School of Medicine. She completed her pediatric residency at Morehouse School of Medicine Pediatric Residency Program in Atlanta.
«Read the rest of this article»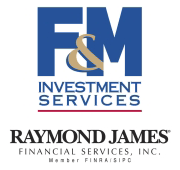 Clarksville, TN – Market participants had expected Fed Chair Janet Yellen to adopt a decidedly "dovish" tone in her Jackson Hole speech.
However, Yellen presented a balanced assessment of the evidence and theories of labor market slack. While Yellen still sees plenty of labor market slack currently, she left the monetary policy outlook as an open question.
She repeated the notion (also included in the FOMC minutes) that the Fed could firm monetary policy sooner if the economy strengthens more than anticipated, but could also tighten more slowly if the economy disappoints.
«Read the rest of this article»
Austin Peay Sports Information Office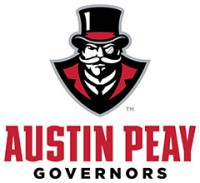 Clarksville, TN – Austin Peay State University athletics and the Governors Club served as host to the Clarksville Chamber of Commerce's August "Business After Hours," Thursday, at APSU's Pace Alumni Center.
The monthly networking event for Chamber members also served as a kickoff for Austin Peay fans to celebrate the beginning of the 2014-15 competition season.
«Read the rest of this article»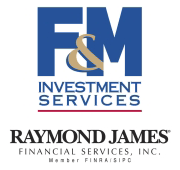 Clarksville, TN – Retail sales were flat in July, reflecting a weak start to 3Q14. Industrial production rose 0.4%, restrained by lower output of utilities (cooler than normal temperatures). Manufacturing output rose 1.1%, reflecting a 10.1% jump in auto production.
However, seasonal adjustment in autos is tricky in July (prior to seasonal adjustment, auto production fell 18.0%, vs. -26.8% in July 2013). Seasonal plant closings were much more moderate this year, trimming weekly jobless claims as well. The Job Opening and Labor Market Turnover Survey data for June showed gradual improvement in hiring and quit rates (although both remain well below normal levels).
«Read the rest of this article»