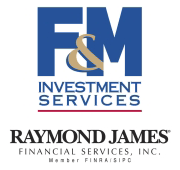 Clarksville, TN – "Debt" tends to call to mind a negative connotation. But, when used strategically, certain kinds can serve as useful financial tools, affording you access to more liquidity and potential growth down the road.
Before setting out to pay your debt off as quickly as possible, consider the various factors at play. You may find that the long-term advantages of holding certain types of debt can outweigh the benefits of paying it off sooner, so be sure to discuss the benefits and considerations with a knowledgeable financial professional.
«Read the rest of this article»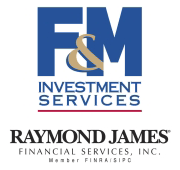 Clarksville, TN – In her Jackson Hole speech, Fed Chair Janet Yellen was not expected to provide any significant clues about what will happen at the September 20-21 policy meeting.
Surprise! Yellen provided a strong hint that the central bank is a lot closer to raising short-term interest rates. Yellen said, "I believe the case for an increase in the federal funds rate has strengthened in recent months." Take that in context with other evidence.
«Read the rest of this article»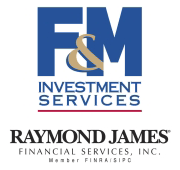 Clarksville, TN – Estate planning helps take the decision-making stress off you and your family. Having documents in place will allow you to define life's big decisions, including how you would like your medical care and finances managed. Family members and healthcare providers will be clear of what you want if you are unable to speak for yourself.
We can help you navigate the process and coordinate with an estate planning attorney to make sure your updated documents align with your financial plan.
«Read the rest of this article»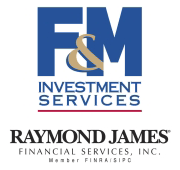 Clarksville, TN – Retirement is a time to enjoy family, hobbies, travel, volunteering, and maybe even taking a job that sounds fun and keeps you active. You may be in great health today and can't imagine a time when you wouldn't be able to do all the things you've dreamed about.
While we all hope to live independently throughout retirement and plan to take care of ourselves, it's still wise to put contingency plans into place, to shock-proof our financial and estate plans just in case.
«Read the rest of this article»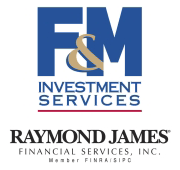 Clarksville, TN – Leonardo da Vinci called simplicity the ultimate sophistication. Bruce Lee called it the key to brilliance. And Gandhi, who many believe was the definitive minimalist, said the secret of life lies in never missing material things.
What's no secret is having less seems to be bringing more peace and happiness to those who have embraced this way of life. From small cars that counterpunched the SUV to tiny houses with their own television shows, it's an increasingly popular choice.
«Read the rest of this article»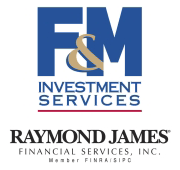 Clarksville, TN – The FOMC minutes (from the July 26th-27th policy meeting) showed that officials were divided on the timing of the next rate hike. Some felt that the labor market had already tightened enough and that the Fed risked generating financial excesses by keeping rates so low for so long.
Others felt that there was plenty of time to wait for more information and that it would be harder to correct course if the Fed moved too rapidly. Among voting FOMC members, the hawkish view (those wanting to raise rates sooner rather than later) appeared to be a minority.
«Read the rest of this article»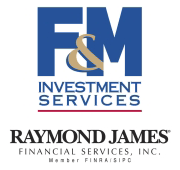 Clarksville, TN – When it comes to retirement planning, we typically tally up our daily expenses – housing, transportation, utilities, food, insurance, healthcare, entertainment – and budget accordingly for enough income to cover those wants and needs.
But we may not factor in an annual expense we can't avoid: taxes. One reason may be that our complex tax code treats various sources of retirement income differently, so it can be hard to estimate what you'll have after taxes using back of-the-envelope calculations.
«Read the rest of this article»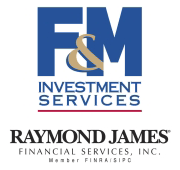 Clarksville, TN – As you consider a long, happy retirement, give some thought to the largest aspects of your budget.
Where your money actually goes may surprise you.
Wealth alone cannot buy a quality retirement any more than it can buy happiness – but having a solid financial foundation can make those years more enjoyable.
«Read the rest of this article»

Montgomery County, TN – Constantia Flexibles – Labels Division, is the most recent industry to become Clarksville-Montgomery County Green Certified.
There to congratulate the staff and leadership of Constantia were Montgomery County Chief of Staff, City of Clarksville Chief of Administration Charlie Gentry, Montgomery County Communications Director Elizabeth Black and CMC Green Certification Steering Committee Members Daryl Pater and Bill Harpel.
«Read the rest of this article»
Weekend Incident Prompts Bank to Accelerate Launch of CardValet Debit Card Monitoring App for Customers

Clarksville, TN – A plot to steal debit card and ATM numbers was foiled at First Advantage Bank last weekend after debit/credit card "skimmer" devices were discovered at three of the bank's Clarksville ATM machines.
Working with an alert customer and local police, bank officials were able to respond quickly to confiscate the devices and are aiding local authorities in their ongoing investigation.
«Read the rest of this article»