The Foreign Intelligence Surveillance Act (FISA) is just the latest salvo in an attempt to install a surveillance society in America. Don't let anger at the Bush administration and Fear Uncertainty and Doubt (FUD) over the NSA blind you to a much larger problem. We need a comprehensive national policy on data collection and its use in both the public & private sectors. Privacy rights and the associated laws must be clarified and strengthened, taking into account the complexities of modern technologies. The wall between government and private industry must also be restored.
Theoretically, U.S. laws and policies restrict the government's use of dossiers on individual citizens who are not under criminal investigation. President Carter's Executive order 12036 prohibited domestic surveillance. There are no such laws preventing private companies from doing so, as long as they ensure that specific protected pieces of data (your social security number, for example) aren't lost or stolen or otherwise compromised. And some people in the intelligence community have been trying to get their hands on that commercial data for years. «Read the rest of this article»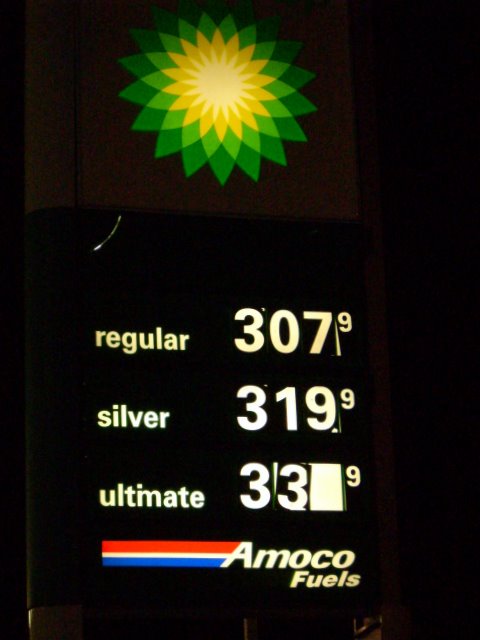 Oil prices reached an all time high today, topping $100 a barrel. It didn't take long for that price to impact the consumer market: by 7 p.m., a drive northbound on Wilma Rudolph Boulevard showed the price per gallon for regular unleaded hitting a high of $3.07.
Clarksville Online began checking downtown, where prices hovered below that psychological punch of $3.00 a gallon, but once a driver moved from College Street toward St. Bethlehem, the price inched upwards to $3.03, $3.05 and finally topped out at $3.07 just north of I-24. Wal-Mart always discounted gas rested at $2.99, pennies shy of their competition.
We've been watching the price of oil and gas for months, noting that the price (for regular) always seemed to stop shy of $3.00 a gallon. Tonight our city joins others around the country in a collective gasp of sticker shock even as executives at places like Exxon are jumping for joy over record setting profits, an announcement that dovetailed neatly with the rising cost per barrel of oil.
If you are driving a Ford Explorer SUV, it will now cost you $69.07 to fill that tank (@$3.07/ gallon). Something to think about.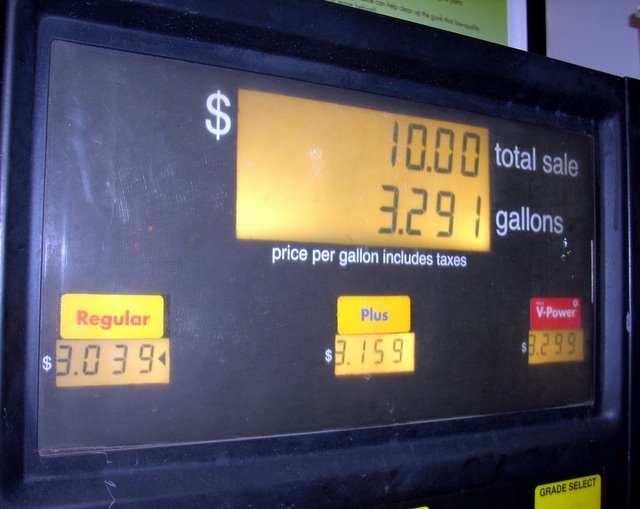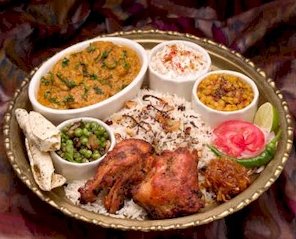 Nasir Hakeem announced today that he is planning to rebuild and re-open his restaurant, Tandoor, and its popular Hookah room, at the same location near Governor's Square Mall. The restaurant was gutted by fire on November 25, barely a year after its opening; it was open for business on the day of the fire. All patrons and staff escaped safely. Damage to the site was estimated at $150,000.
Tandoor featured the cuisine of India, a selection of dishes that included a variety of Naan (breads) and a number of dishes including a Chicken Tikka and a marsala version, Lamb Kabobs, Fish Pakora and more. The decor was as exotic as the menu, and Hakeem plans to rebuild the interior in similar style. «Read the rest of this article»

Clarksville lost a premier dining spot Sunday afternoon when Tandoor went up in flames. Owner Nasir Hakeem reported that he "smelled," investigated, and found an exterior sign on fire.
The flames spread through the attic and roof, spreading across the building and ultimately causing an estimated $150,000 in damage. The restaurant was open at the time of the fire but all staff and diners escaped without injury.
Hakeem had designed and built the restaurant, which is adjacent to the Governor Square Mall on Wilma Rudolph Boulevard. The restaurant also featured a smoking of "hookah" room.
Tandoor, which specialized in the cuisine of India, used tandoor ovens to make their exotic and delicious breads (naan) and other dishes. Clarksville Online reviewed Tandoor (3.7.07).
Tandoor was one of three distinctly unique and exceptional restaurants in the city. We hope Hakeem finds it possible to rebuild; he and his restaurant have been an asset to the city and the loss of this dining spot leaves a gap that will be difficult, if not impossible, to fill.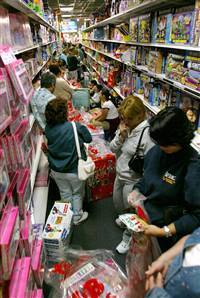 "Black Friday" has traditionally been the start of the holiday retail season, a ghastly exercise in consumerism that has reached epic proportions, taking the focus off the Thanksgiving holiday and instead thrusting the spear of hefty ads sections to be perused during the Turkey day half-time shows.
All week I have been reading about stores launching pre-Thanksgiving Day sales, and "news" stories of 4 a.m. openings and expected lines of customers, steaming coffee in hand, snaking around buildings in long lines, queued up to vie for the best of the best bargains ASAP.
Sorry, folks. I don't buy it. Or I should say, I already bought it, back in January, when the end of season sales happened. I shopped heartily and at my leisure, picking up great deals for as much as 80% off the lowest ticket price. I keep a covered bin handy in the back of my closet for such purchases; I find, buy, fold or package carefully and store. Comes in handy for occasional birthdays, "just because" gifts, extras for the grandchildren, and of course, Christmas giving. «Read the rest of this article»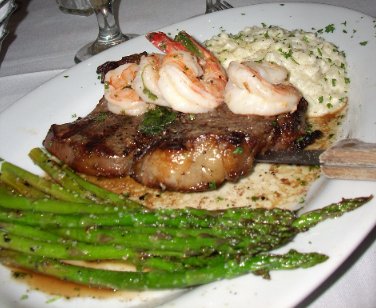 Where do I begin…?"
This line from the Love Story theme song perfectly articulates my dining experience at The Gas Lantern at the Rose Garden, housed in a lovely Victorian building in downtown Clarksville, a place where on warm days you can dine el fresco at spacious tables on the rambling front porch.
Step inside and the ambiance of high-ceilinged rooms, candles, and crisp white linen invite you to spend time savoring the multiple courses that mark Gas Lantern dining. If you in a "hurry up and eat we have to be somewhere" mode, skip this restaurant for now; the quality of the food and the impeccable service at The Gas Lantern mandates a leisurely pace for dining. You want to sit and savor the experience. «Read the rest of this article»
Holiday shoppers can jumpstart the season with an afternoon of leisurely shopping in Historic Downtown Clarksville today, opting not to wait until the traditional post-Thanksgiving Day start of the Christmas shopping season.
Antique shops, clothing stores, jewelers, and numerous specialty shops will open their doors Sunday from noon to 6 p.m.
The downtown shopping district offers a distinctly different shopping environment that the city's malls and box stores, with exceptional personalized services and merchandise that is generally unique to the individual shops. Shoppers can also choose to break from shopping with refreshing stops at several local eateries in the downtown district.
Submitted by Paige King on behalf of the downtown merchants. 
I hope everyone is enjoying the beauty of the season. The days are growing shorter, the air is getting chill, and the holidays are just around the corner. At my house, holidays mean time for family, friends, and visitors coming and going. Money's starting to get tight as we're getting ready to buy presents and organize feasts to celebrate the season. In anticipation of this barrage of expenses, this post is all about money saving tips for around the house. These simple ways to save here and there can really add up.

First, let's start in the pantry. Are you one of those people who must have name-brand items stocked in your cupboards? If so consider switching to generic brands for items like cereal, spaghetti noodles, and baking supplies. You can even store these in plastic or glass jars so that nobody will ever see the packaging and know the difference. To quote Julia Child, "Remember, you're alone in the kitchen." «Read the rest of this article»
With the holiday and gift-giving season quickly approaching, it is time to start thinking about gifts for the coffee lover in your life. How about a gift basket filled with delightful coffee notions and potions? You can shop online or go to your favorite coffee shop and buy a pre-packaged gift basket. However, putting together a coffee gift basket is fun and easy, and it has a nice personal touch.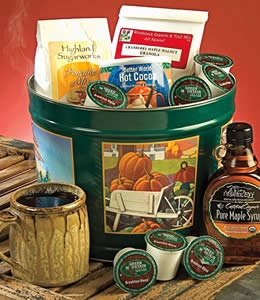 Start by selecting a container in which to put your items. You might choose a wicker basket, a keepsake tin, or a nice gift bag. You can even decorate a shoe box and make it really special. Line the bottom of the container with a cloth liner or tissue paper before you start. A decorative dish towel is a great choice because it can be used later in the kitchen.
Next, you will want to consider the recipient and the items he or she might enjoy. Something especially good this time of year is the seasonal flavored coffees such as pumpkin spice, apple jack, almond, butter pecan or eggnog. These are more memorable and festive than non-flavored coffee. You might include several small packs of gourmet flavors. «Read the rest of this article»
Celestial Esscents will host a Holiday Open House Saturday, November 3rd with a program that includes free healing energy sessions by certified Reiki practioners and graduates of the Angelic Healing Vibration and Crystal Healing Therapy courses.
Free Tarot readings will be offered and guests can also try a mini chair massage and chair mini-massages will also be offered. The event is a six-month celebration of the shops opening.
To finish the day on a special note, Frank Castellano will use his mediumship abilities to connect attendees with their loved ones on the other side in a Gallery Reading, "Communicating Beyond The Veil". The gallery reading will be held at 6pm and seats are limited. Reserve your seat by prepaying in advance.
Celestial Esscents is located at 1850 Wilma Rudolph Boulevard in Clarksville. For more information about any of our activities, please call: 931-552-7777.