Clarksville, TN – Clarksville hosted 100 tourism and hospitality leaders from across the state on February 7th-8th, 2018 at the Tennessee Hospitality and Tourism Association (TnHTA) Blizzard, held at Riverview Inn.
This was the first time for the city to host the annual event, which rotates annually between the three grand divisions of the state.
«Read the rest of this article»
Written by Kim Robertson
Marketing Coordinator at Workforce Essentials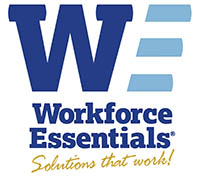 Clarksville, TN – Farmers Insurance Marcalee Baxter, Greer Carr Insurance Agency and her staff have collected over 250 pieces of dress clothing for the Suits for Soldiers program.
They collected and donated the clothes and other accessories to Eric Horton, Fort Campbell Soldier Transition Program (FCSTP) Coordinator and Dale Peters, FCSTP Assistant Coordinator with the American Job Center in Clarksville on January 24th, 2018.
«Read the rest of this article»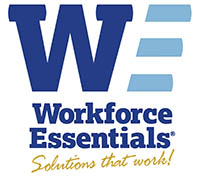 Clarksville, TN – Workforce Essentials Board of Directors announced the promotion of Natalie McLimore to Vice President of Family Services for Workforce Essentials.
Natalie joined the company in 2004 as a TANF Employment Career Specialist in Montgomery County and quickly rose to supervisory and management positions. Serving as the Program Director for the past six years, her hard work and dedication to performance accountability and continuous improvement has helped Workforce Essentials build an award winning program in 36 counties serving Middle Tennessee and West Tennessee.
«Read the rest of this article»

Montgomery County, TN – Nashville State Community College is the latest organization to join the Clarksville-Montgomery County Green Certification Program (CMCGCP). To celebrate their success a green ribbon cutting was held Monday, January 22nd, 2018.
City of Clarksville Mayor Kim McMillan, Montgomery County Mayor Jim Durrett, Montgomery County Chief of Staff Jeff Truitt, Chamber of Commerce Director Melinda Shepard, CMCGCP Steering Committee member Rose Melton (Altra Federal Credit Union), CMCGCP Stephen James (Nyrstar) and CMCGCP Manager Carlye Sommers attended the ceremony.
«Read the rest of this article»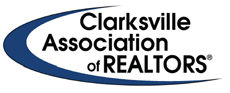 Clarksville, TN – The Clarksville Association of Realtors® (CAR) reports that the average daily number of properties on the market for 2017 was 1548, which is a 17.7% decrease from 2016's average (1880).
Also, for 2017, the average price of properties currently for sale was $221,000, which is 10.0% greater than 2016 ($199,000).
«Read the rest of this article»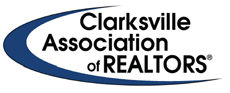 Clarksville, TN – The Clarksville Association of REALTORS® held its Annual Installation of Officers and Awards Luncheon on January 10th, 2018 at the Wilma Rudolph Event Center. Lillian Goddard and Deanna Lock of Sweet Home Realty, Jodi Ballington of Realty Executives, and Josie Foote of Reliant Realty installed the Officers and Directors.
Frank Goodlett of Goodlett, Realtors® and his wife Julia were honored for Frank's 60 years of service in real estate.
«Read the rest of this article»

Clarksville, TN – After snow and ice delays, Urgent Team, one of the Southeast's largest independent operators of urgent and family care centers, has finally opened in Clarksville at 1690 Fort Campbell Boulevard in front of Walmart.
«Read the rest of this article»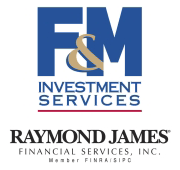 Clarksville, TN – Frazier Allen, Financial Advisor located at F&M Bank, 50 Franklin Street Clarksville, TN was recently named a member of the 2018 Executive Council.*
Allen, who joined Raymond James in 2005, has more than 18 years of experience in the financial services industry. Allen combines his experience with quality investment alternatives and the latest information and technology available.
«Read the rest of this article»
Hearing sets stage for potential sanctions in trade dispute
Clarksville, TN – Clarksville Mayor Kim McMillan testified Wednesday to the Office of the United States Trade Representative in support of LG Electronics Inc., a South Korean manufacturer that broke ground in August 2017 on a $250 million appliance plant in Clarksville.
"I respectfully ask the Trump Administration not to impose any measures that will interfere with the expedited implementation of LG's investment in Tennessee," Mayor McMillan told trade commissioners.
«Read the rest of this article»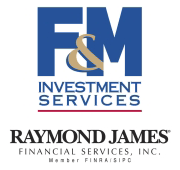 Clarksville, TN – Next week, the ISM surveys have some market-moving potential and we should receive anecdotal information on the strength of holiday sales, but the focus is expected to be on the employment figures.
Seasonal adjustment is a bit quirky in December and can easily magnify the normal statistical noise in the job market figures (as a reminder, the monthly change in nonfarm payrolls is reported accurate to ±120,000 and the unemployment rate is reported accurate to ±0.2%). Market participants are likely to focus on average hourly earnings, which can be noisy.
«Read the rest of this article»