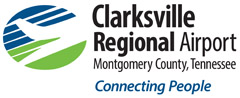 Clarksville, TN – The Great American Eclipse of 2017 on August 21st was a once-in-a-lifetime event for many in Clarksville. But for Clarksville Regional Airport it was also a historic milestone that eclipsed all previous single day aircraft traffic records at the public-use airport.
The airport embraced its role as the "front door to Middle Tennessee" and invited people from across the world to fly-in to the facility located near the Tennessee-Kentucky state line to experience the total solar eclipse.
«Read the rest of this article»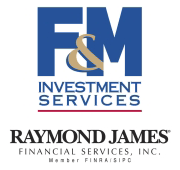 Clarksville, TN – Next week, the economic calendar picks up, with the important figures (nonfarm payrolls, ISM manufacturing) arriving as market participants get set for the three-day weekend. Consumer confidence figures will cover the first half of the month and are therefore unlikely to reflect much of an impact from Charlottesville.
Second quarter GDP growth is likely to be revised higher in the 2nd estimate (a 2.6% pace in the advance estimate).
«Read the rest of this article»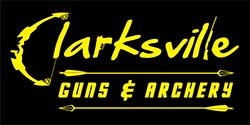 Clarksville, TN – When John McConnell opened Clarksville Guns and Archery, he felt that Clarksville just didn't have the type of store that appealed to him.
"When I went to purchase a gun for my wife, there wasn't a store in the area that catered to the 'new' gun owner, and there was really a lack of customer service," McConnell said. "Not everyone is a gun expert and new customers are who I want to cater to. I want them to become a responsible gun owner."
In 2012, McConnell opened his business with one thing in mind and that was customer service. When you walk into his store on Golf Club Lane, you're greeted by the staff immediately.
«Read the rest of this article»
Written by Daniel Ashley
Regional Health Command-Atlantic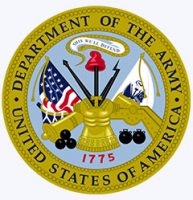 Fort Campbell, KY – Fort Campbell, Kentucky and the surrounding communities will be at the center of the first coast-to-coast, total, solar eclipse since 1918 next Monday, August 21st, 2017.
Blanchfield Army Community Hospital has been doing its part in alerting its patients on how best to watch and keep their eyes safe. Remember, it is never safe to look directly at the sun's rays – even if the sun is partly obscured.
When watching the total eclipse, all should wear eclipse glasses at all times when facing the sun, or use an alternate indirect method up until the time when the sun is completely and totally blocked.
APSU Sports Information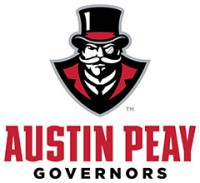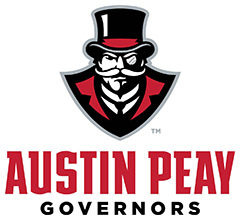 Clarksville, TN – Austin Peay State University's intercollegiate athletics department and the Governors Club will serve as host to the Clarksville Chamber of Commerce's August "Business After Hours," in a 5:00pm, Thursday, August 17th, 2017 event in the Echo Power Club Level at Fortera Stadium.
The free event will give attendees the opportunity to experience the Echo Power Club Level and enjoy heavy hors d'oeuvres and beverages. Austin Peay coaches and staff members will be present to meet local business leaders. Attendees also will have an opportunity to win door prizes at the event.
«Read the rest of this article»

Montgomery County, TN – Workforce Essentials was recognized today as a Clarksville-Montgomery County Green Certified business. City of Clarksville Mayor Kim McMillan; Chamber of Commerce President Melinda Shephard, Bi-County Director David Graham, and CMCGCP Steering Committee members Rose Melton, Daryl Pater, and Tim Swaw were present at the green ribbon cutting to congratulate the Workforce Essentials team on their certification.
«Read the rest of this article»
Will remain locally owned-and-operated by current owners Sara and Travis Esterby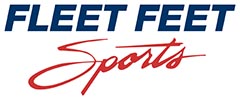 Carrboro, NC – Fleet Feet Sports, the retail leader in building and supporting thriving local running communities, has announced that The Runner's Hub in Clarksville, Tennessee, will become a Fleet Feet Sports franchise location effective immediately.
Husband-and-wife co-owners Sara and Travis Esterby will remain co-owners of the store, which they first opened in 2012.
«Read the rest of this article»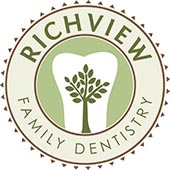 Clarksville, TN – Dr. Bill Wall is pleased to welcome Dr. Nina Sherrill as a full partner at Richview Family Dentistry! Patients, staff, and friends have long known Dr. Nina Sherrill as a vital and innovative part of Richview Family Dentistry, and now we are proud to announce that she has become a partner in our dental practice.
She officially became a partner in January of 2017 and is pleased to take on all of the exciting responsibilities involved in her new position with our practice.
"It has been a dream of mine for nearly a decade to partner with Dr. Wall and help lead this amazing team," said Dr. Sherrill. "Not only am I honored to have this opportunity, but I am also blessed to have such a gifted mentor to help me continue to provide optimal care to my patients."
«Read the rest of this article»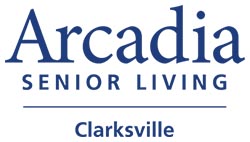 Clarksville, TN – Arcadia Senior Living is pleased to announce the hiring of local healthcare professional, Jacquline Stone to lead its Management Team. Jackie has been named Executive Director of the Senior Living Project scheduled to open in late 2017, and will oversee the day to day operations of the community.
Jackie is a nurse by background but has spent the last several years serving as a very successful Executive Director for a Retirement Community in Florida.
«Read the rest of this article»

Clarksville, TN – The Clarksville Area Chamber of Commerce announces its 2017-18 Board of Directors.
Serving as chairman for a one-year term beginning July 1st, is Charlie Koon, Director of Workforce & Economic Development at Workforce Essentials. Koon was named the 2015 Middle Tennessee Workforce Services Employee of the Year by the Tennessee Department of Labor and in 2008 he was named Clarksville's "Citizen of the Year."
«Read the rest of this article»