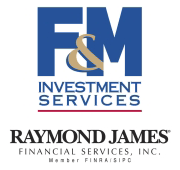 Clarksville, TN – Here is an overview of eight different documents you may need to prepare for yourself and your family. Talk to your advisor about navigating this process.
1. Last Will and Testament
A legal document used to distribute property to heirs, specify last wishes, name guardians for minors and identify who is responsible for managing the estate and implementing your wishes. Every adult needs one. If you don't specify who will take care of your children and who gets your possessions, the state will specify.
«Read the rest of this article»

Clarksville, TN – Trane, a world leader in indoor comfort solution and a brand of Ingersoll Rand, was awarded $25,000 for an Incumbent Worker Training grant (IWT) and $25,000 for an Apprenticeship training program for the Clarksville, Tennessee facility.
The Tennessee Department of Labor and Workforce Development offers eligible Tennessee employers competitive grant funding to provide skills upgrades for existing workers or train new hires as an incentive to grow their business.
«Read the rest of this article»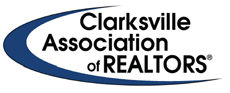 Clarksville, TN – Three new Realtors, Melissa Gindhart, Michell Lochner, Ross Morford, recently began real estate careers in the Clarksville area. All three were students of the Clarksville Area Real Estate School (CARES), which is the Clarksville Association of Realtors'® pre-licensing school for potential real estate licensees.
CARES was developed by the Clarksville Association of Realtors® to provide an essential foundation of real estate education for people seeking to obtain a real estate license, and for those who wish to expand their knowledge of the general real estate profession. Over 100 students have taken the courses in a little over a year since its inception.
«Read the rest of this article»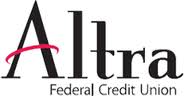 Clarksville, TN – An educational mixer focusing on first time home buying will be held on Tuesday, March 13th from 5:30pm to 7:00pm at Old Glory Distillery Company located at 451 Alfred Thun Road, Clarksville, TN 37040.
The event is set up as a social mixer where attendees can learn more about home loan options and meet with a Realtor®, appraiser, home inspector, title company representative, and insurance representative who will provide helpful tips on home buying and answer questions.
«Read the rest of this article»

Clarksville, TN – Clarksville hosted 100 tourism and hospitality leaders from across the state on February 7th-8th, 2018 at the Tennessee Hospitality and Tourism Association (TnHTA) Blizzard, held at Riverview Inn.
This was the first time for the city to host the annual event, which rotates annually between the three grand divisions of the state.
«Read the rest of this article»
Written by Kim Robertson
Marketing Coordinator at Workforce Essentials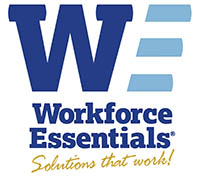 Clarksville, TN – Farmers Insurance Marcalee Baxter, Greer Carr Insurance Agency and her staff have collected over 250 pieces of dress clothing for the Suits for Soldiers program.
They collected and donated the clothes and other accessories to Eric Horton, Fort Campbell Soldier Transition Program (FCSTP) Coordinator and Dale Peters, FCSTP Assistant Coordinator with the American Job Center in Clarksville on January 24th, 2018.
«Read the rest of this article»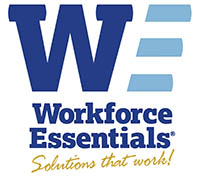 Clarksville, TN – Workforce Essentials Board of Directors announced the promotion of Natalie McLimore to Vice President of Family Services for Workforce Essentials.
Natalie joined the company in 2004 as a TANF Employment Career Specialist in Montgomery County and quickly rose to supervisory and management positions. Serving as the Program Director for the past six years, her hard work and dedication to performance accountability and continuous improvement has helped Workforce Essentials build an award winning program in 36 counties serving Middle Tennessee and West Tennessee.
«Read the rest of this article»

Montgomery County, TN – Nashville State Community College is the latest organization to join the Clarksville-Montgomery County Green Certification Program (CMCGCP). To celebrate their success a green ribbon cutting was held Monday, January 22nd, 2018.
City of Clarksville Mayor Kim McMillan, Montgomery County Mayor Jim Durrett, Montgomery County Chief of Staff Jeff Truitt, Chamber of Commerce Director Melinda Shepard, CMCGCP Steering Committee member Rose Melton (Altra Federal Credit Union), CMCGCP Stephen James (Nyrstar) and CMCGCP Manager Carlye Sommers attended the ceremony.
«Read the rest of this article»