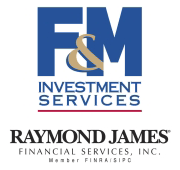 Clarksville, TN – Medicare provides a lot of coverage, but it doesn't cover everything.
It's never too early to start thinking and planning for retirement, especially when it comes to the top three expenses: housing, transportation and healthcare.
Even with Medicare, quality healthcare can come with a hefty price tag with premiums, copayments, deductibles and other out-of-pocket expenses to account for.
«Read the rest of this article»

Nashville, TN – O'Charley's Restaurant and Bar, the classic American restaurant with locations across 17 states, has announced a second annual partnership with The Folded Flag Foundation, an organization that provides scholarships and educational support grants to families of fallen soldiers.
After a successful inaugural initiative, the 200+ restaurants have committed to raising money for the United States military and their families again by providing a $5.00 O'Charley's voucher to guests who donate $5.00 to the Folded Flag Foundation on their individual bills now through Sunday, October 29th.
«Read the rest of this article»

Montgomery County, TN – Clarksville-Montgomery County Green Certification Program (CMCGCP) held a green ribbon cutting on Tuesday to celebrate Clarksville County Club (CCC) as the newest green organization.
Montgomery County Mayor Jim Durrett, City of Clarksville Chief of Staff Heather Fleming, Chamber of Commerce Director Melinda Shepard, Bi-County Solid Waste Management Director David Graham, Montgomery County Public Information Officer Michelle Newell and CMCGCP Manager Carlye Sommers attended the celebration.
«Read the rest of this article»
Clarksville, TN – Clarksville Mayor Kim McMillan congratulated Hankook Tire on its gleaming new $800 million Clarksville manufacturing plant during a grand opening celebration Tuesday.
"I'm just so proud and happy that Hankook Tire put its faith and trust in our community and decided to build its first North American production plant right here. That says so much about the quality and character of our community," Mayor McMillan said.
«Read the rest of this article»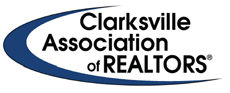 Clarksville, TN – The Clarksville Association of Realtors (CAR) announced support for a unified local government at a recent Unified Government Charter Commission meeting. The endorsement came from a letter of support signed by 2017 CAR President, Debbie Reynolds.
«Read the rest of this article»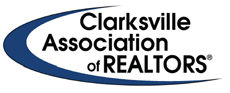 Clarksville, TN – The Clarksville Association of Realtors' Young Professionals Network (CAR YPN) raised over $84,000 for Urban Ministry's SafeHouse from their fourth annual Handbags For Hope event held at the Wilma Rudolph Event Center on Saturday, August 12th, 2017. The check was presented to Martita Alvarez, Program Director for Urban Ministry's SafeHouse.
Handbags For Hope featured over 400 handbags in a silent and live auction. The live auction featured themed bags with special items inside, some being auctioned for as much as $6,500.
«Read the rest of this article»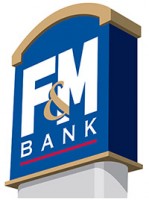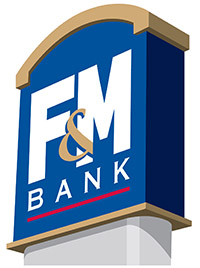 Clarksville, TN – During a 12-month period when Montgomery County's total bank deposits jumped by $175.8 million, F&M Bank remained in the top position among FDIC-insured banks with a 19.01% market share. It is the 14th consecutive year that F&M has maintained its market-leading ranking.
The fact that seven of the 11 Montgomery County banks have 10% or more of deposit market share underscores the extraordinary competitiveness within the market.
The updated market share reports – recently posted on the FDIC website – are based on federally insured deposits of banks and thrifts through June 30th, 2017.
«Read the rest of this article»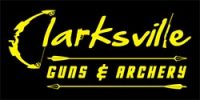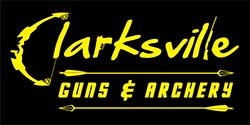 Clarksville, TN – Your personal safety, depends on you being able to protect yourself and your family. We live in a world where there's just no getting around it. Whether you're an experienced gun owner, or just learning, the Targetize Personal Firearm Training System just might be something for you.
«Read the rest of this article»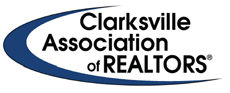 Clarksville, TN – Peggy Worcester with Weichert, Realtors – Home Pros has been inducted to the 2017 Real Estate Buyer's Agent Council's (REBAC) "Hall of Fame" presented by REBAC of the NATIONAL ASSOCIATION OF REALTORS® (NAR).
Peggy was nominated for the 2017 REBAC Hall of Fame by fellow REBAC members and was selected by an independent panel of real estate industry leaders.
«Read the rest of this article»
Post Offers to #ClarksvilleHelpsFlorida Facebook Page

Clarksville, TN – Clarksville hotels are filling up with Florida families affected by the evacuation in preparation for Hurricane Irma.
The Chamber of Commerce, Visit Clarksville, City of Clarksville and Montgomery County Government encourage businesses to offer discounts to displaced individuals for meals or other needed services.

«Read the rest of this article»