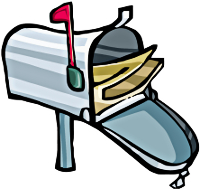 Clarksville, TN – Okay, we all have things that make us crazy. It might be the neighbor next door, our tendency to try to control everything and everyone around us, the world situation, or just the fact that mail carrier keeps putting someone else's mail in our mailbox.
Whatever it is, each of us needs to have coping mechanisms to keep these annoyances from driving us nuts on a daily basis.
Here are a few ways you can at least turn loose of these irritants for a while.
«Read the rest of this article»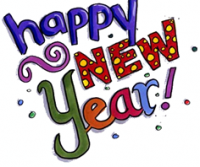 Clarksville, TN – No matter how you celebrated New Year's Eve this year, you've already completed your rituals. Some may have been joyful and, for some, a bit painful the next morning when your head felt like it had been run over by a steam roller. Whatever went on, it's time to move on and see how next year's event can improve.
A look at how people around the world celebrate New Year's Eve and New Year's Day can be a real eye-opener.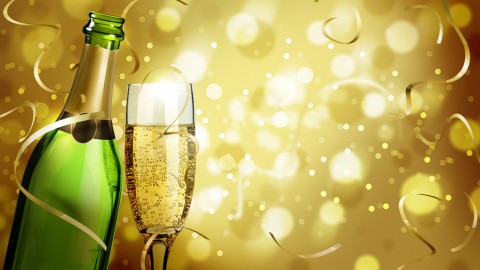 «Read the rest of this article»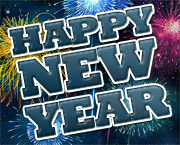 Clarksville, TN – Clarksville Online and it's staff would like to wish you and your family a Happy New Year and prosperous 2016.
May this New Year bring you everlasting happiness and peace, success in whatever you do, and prosperity to you and your family.
Begin this New Year in a very special way with your friends, family and loved ones. Have a safe and Happy New Year.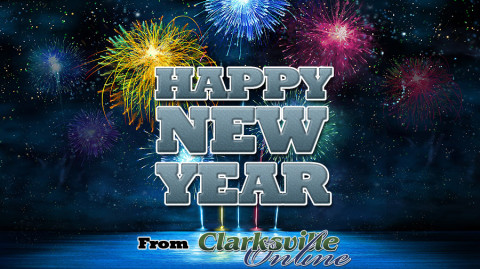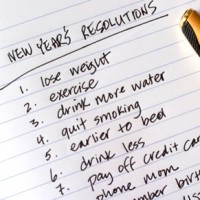 Clarksville, TN – With the New Year upon us and it's time to get organized, once and for all. Here are a few hints for how to change your formerly disorganized existence.
First, forget making resolutions. You can sit down and make out a list of all the things you think you should do. Chances are, you're not going to achieve most of them and all these resolutions are going to do is make you feel guilty for not accomplishing them.
Instead, just do it! «Read the rest of this article»
This is the second of a series of articles based on the prayer of St. Francis of Assisi beginning, "Lord, make me an instrument of your peace."
Clarksville, TN – It is necessary to define the words injury and pardon before talking about them.
According to www.merriam-webster.com, an injury is "an act that damages or hurts; it is a wrong; it is a violation of another's rights for which the law allows an action to recover damages." For the purposes of this discussion, we'll look not at the legal aspects of an injury but at the hurt caused by one's actions.
Pardon is a word in our society that has been so imbued with legal connotations that it is necessary to completely nullify for this article its legal definition: "the excusing of an offense without exacting a penalty." We choose instead the dictionary's definition of "the excuse or forgiveness for a fault, offense, or discourtesy."
«Read the rest of this article»
This is the first of a series of articles based on the prayer of St. Francis of Assisi beginning, "Lord, make me an instrument of your peace."
Clarksville, TN – Sadly, many people in our country are obsessed with hatred for people who are different from them. Most hatred is based on fear—fear of loss of control, fear of loss of wealth, fear of not being proven superior based on superficial evidence.
Some vocal politicians, political pundits and just plain ignoramuses actually advocate shooting people who have differing beliefs from their own.
Our country is suffering daily from hatred—hatred of those who are not just like "us," the chosen ones.
How can individuals who think and wish to live in peace influence those who would tear our country apart with hatred? How can peace-loving citizens protect themselves from treasonous assaults on our freedoms by those whose own political agendas promote lies in an effort to grab power? How can innocent people trying to live their lives without harm to others combat the insanity that seems to be gripping too many members of our society? «Read the rest of this article»
From all of us at Clarksville Online to you and all yours, we wish you a merry Christmas, and a Happy New Years!
We sincerely hope that the coming year is better for you, than the last one.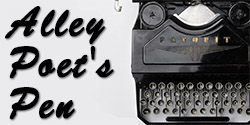 Nashville, TN – Once, in another life, I found myself seated atop the rear of a convertible Corvette in a Veteran's Day parade, cruising 5MPH down the streets of the township where I was an elected councilwoman. I'd been called up last minute (just that morning) by a fellow councilman colleague, as though I was to know of the tradition that existed each year.
There would be a program of festivities and a ceremony set up at the local park. As we waved and smiled at our neighbors and friends, I saw the councilman pull out two typed sheets of paper from the breast pocket of his suit. When I asked what it was, he said, "You know we're making speeches."
«Read the rest of this article»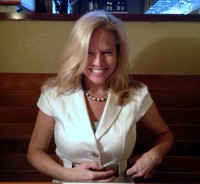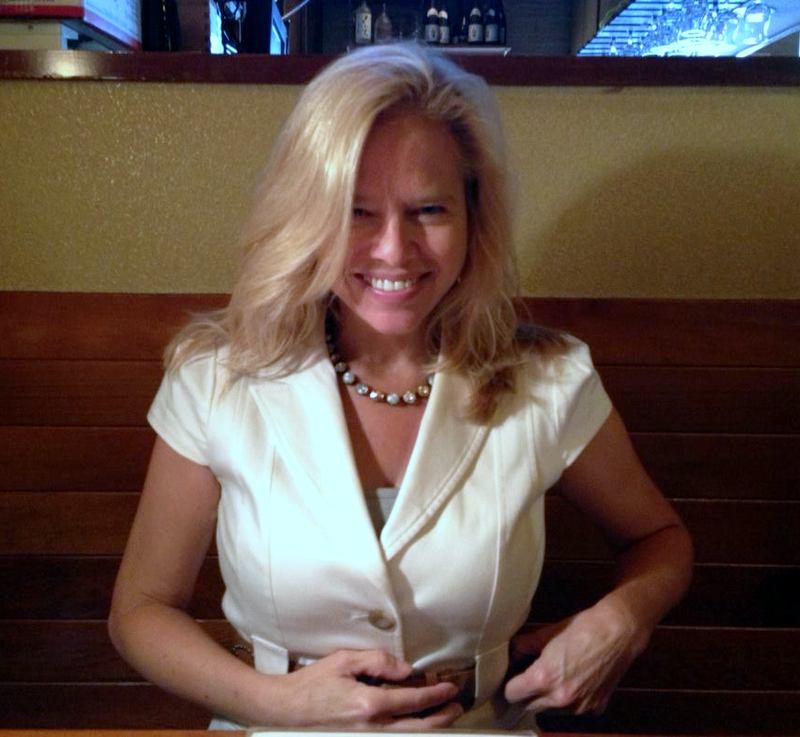 Nashville, TN – They say a good wink can reach across a room…
But I had almost forgot it existed. I might have thought it had become old fashioned: a relic of a bygone era, or only done well in the movies, perhaps by the likes of George Clooney, who seems to be caught often by photographers with one eyelid clamped down tightly.
But then it happened to me. Three times. Well, probably more times than that, but many were just downcast lashes lost in memory; I'm talking three memorable times in my life. The first can't count. (It was years ago and I was taken.) But in the past two years, I have twice had (dare I say a flirtation with?) the kind of wink that travels beyond the eye level and transforms somehow into a physical current—one of inexplicable (and downright distracting!) strength.
«Read the rest of this article»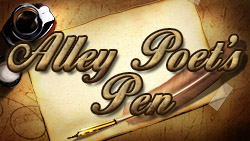 Nashville, TN – A tube of toothpaste. A New Testament mini-bible. A can of Old English Malt Liquor beer. That was all I found at the base of trees of the State Capitol lawn where a young man had been laying in the sun without a shirt on for two days in the Nashville heat.
A cardboard sign was propped up against his tennis shoes: "HUNGRY" was scrawled on it in capital letters—hastily it appeared—in fine point pen.
"You know when everything inside of you is weak…"So numb you don't want to speak…"
«Read the rest of this article»