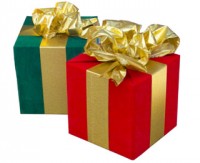 Clarksville, TN – When I returned home late in the afternoon, I collapsed on the couch and announced that I was exhausted from shopping for Christmas.
"Your problem is that you didn't wait until Christmas Eve to shop," my dear husband responded.
His comment boggled my imagination. I could just see what kind of Christmas we'd have if I waited until Christmas Eve to begin.
«Read the rest of this article»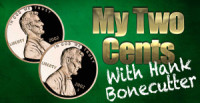 Clarksville, TN -  I was the victim of a random assault two weeks ago.
While walking to dinner in Nashville, I was confronted "face to face" by a homeless man.  He was EXTREMELY drunk.
So,instead of just walking past him, or sidestepping him, I decided to let my ego overload my good judgement.  I told him to "step off" and he punched me in the face.
«Read the rest of this article»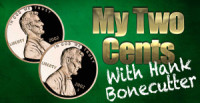 Nashville, TN - After selling my business in 2012, I bought a condo in Nashville.  My wife and I spend time there enjoying football, hockey, good food and entertainment.
I spend more time here than she does, developing new business relationships, and reconnecting with old friends.
The Nashville landscape is growing in leaps and bounds,and that includes a growing homeless population.  And I mean GROWING. And aggressive.
«Read the rest of this article»
Hello, friends! My name is Jenni Lee Shelton, and I may not be what you're expecting.
You may drop your expectations here. If for whatever reasons you feel uncomfortable leaving your expectations unattended, then I encourage you to also expect miracles (shout outs to Gabrielle Bernstein and Joe Vitale.)
I am new at blogging, and newness is something I don't think we should fear. I also have a new career as a life coach that is really inspiring me to dive deeper into my passions. Please feel free to embrace my process alongside me, as I reveal more about who I am and what I'm all about.
Ok… so exactly why are you starting this blog, and why am I reading it? «Read the rest of this article»
Written by Nancy Brown
Chief Executive Officer, American Heart Association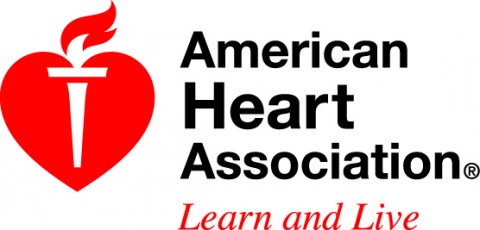 Dallas, TX – The American Heart Association recently issued new policy recommendations on the use of e-cigarettes and their impact on tobacco control efforts.
Based on the current evidence, our position is that e-cigarettes containing nicotine are tobacco products and therefore should be subject to all laws that apply to tobacco products.
«Read the rest of this article»
Written by Anne L. Alonzo
USDA Agricultural Marketing Service Administrator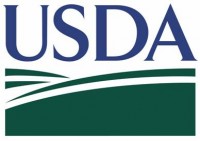 Washington, DC – The 15th Annual National Farmers Market Week is off to a great start!
Farmers markets connect and unite people living in urban and rural environments, provide access to fresh, healthy and delicious foods, and—best of all—put a face to the farmers and ranchers who produce their wonderful wares. We, in turn, can support farmers and local communities with our purchases.
«Read the rest of this article»
An exercise in homelessness.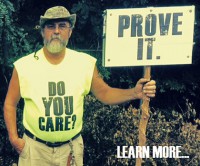 Clarksville, TN – Sunday was my last "official" day of standing. There's so much I've learned from this experience that I'll probably be writing these blogs for awhile, if that's okay with you. After all, the journey isn't over—it's really just beginning.
So now I pass the baton to those of you who do care and are ready to prove it. This was never about me making a personal statement but about awakening our community and showing you that, together, we can make a difference and address poverty the right way.
«Read the rest of this article»
An exercise in homelessness.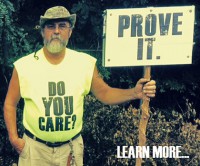 Clarksville, TN – I have to be honest with you … I've had a very hard time writing a blog today. You see, while I was standing on my street corner, someone stopped to tell me that a friend of mine had been killed in a car wreck. His name was Ken Murray.
I've only known him for a little less than a year, but we became friends quickly. If you've been reading my blogs, you've probably seen his comments. He was one of Prove It's most vocal supporters.
«Read the rest of this article»
An exercise in homelessness.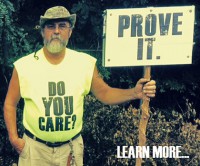 Clarksville, TN – I got a lot of honks and waves at my spot at Madison and the bypass today, but some of the expressions I saw on the faces of passersby were comical. You'd have thought I was green and had two heads and horns, which made me laugh and wave even more.
I've gotten some really good "advice" while standing on street corners. My favorite is "Get a job"—evidently, there are a lot of people who believe they know how to fix all homelessness.
They don't realize how hard it is to get a job when you have no transportation, no address, no place to take a shower on a regular basis, and no place to leave your backpack if you do get an interview.
«Read the rest of this article»
An exercise in homelessness.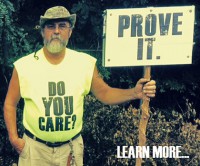 Clarksville, TN – Extra extra, read all about it!
Everybody's talking about it: there was a couple standing in front of the mall with signs today; people were stopping to give them water, food, and even money—can you believe it? One lady even stopped to take their picture.
And then about 4:00pm this afternoon, they gathered all their stuff, put it into a black car, and drove away. But wait—that's not all—someone also saw them at a nearby grocery store buying sushi, can you believe it?
«Read the rest of this article»