Currently browsing: Commentary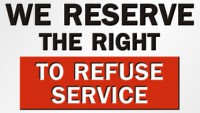 Discrimination ain't what it used to be. That's a good thing! Discrimination, especially discrimination based on race, gender, age, sexual orientation, etc, used to be prevalent and potent. Since 1964, however, the United States has made huge strides in promoting equality under its laws and a more culturally tolerant society. Again, that is a very good thing!
The pendulum of intolerance, however, has begun to swing back toward people who have sincere religious beliefs that certain lifestyles are immoral. It is rapidly becoming a faux pas to pass any kind of moral judgment on any decision anyone makes with respect to how they live their lives, especially in the realm of personal relationships. «Read the rest of this article»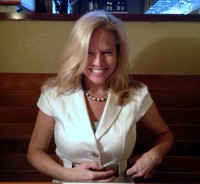 Nashville, TN – An Open Love Letter to Lyle Lovett…
Sandee Gertz
Dear Lyle,
First off, I want to apologize for never really knowing you for the last 20 years.  I'm sorry about seeing your image way back in the 80's and only associating it with the man who married Julia Roberts.  All I could think of at the time was "that hair!"  I didn't understand the marriage—or the music—but that was because, sadly, I had never given it a try. (The music that is.)
«Read the rest of this article»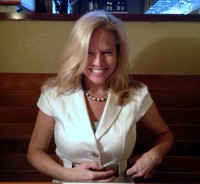 Nashville, TN – A homeless kitten at the riverfront I call Tiny Titan scratched me today.  It didn't break the surface of my skin. It was not quite paper-cut serious and barely visible—done only because I had tried to pet his head while he was eating from the Friskies can I'd brought him.  But the "wound" cut deeper into my psyche than could be easily understood.
For the past nine months, I'd been feeding the feral cats that live along the Cumberland River in Downtown, Nashville.  (For those of you who don't live in Nashville, the downtown riverfront boasts the historic Fort Nashborough, park and concert open space areas, and the Cumberland River Greenway—a nearly 8-mile walking/jogging path—with the Titans Football Stadium in view on the other side.)
«Read the rest of this article»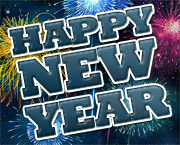 Clarksville, TN – Clarksville Online and it's staff would like to wish you and your family a Happy New Year.
May this New Year bring you everlasting happiness and peace, success in whatever you do, and prosperity to you and your family.
Begin this New Year in a very special way with your friends, family and loved ones. Have a safe and Happy New Year.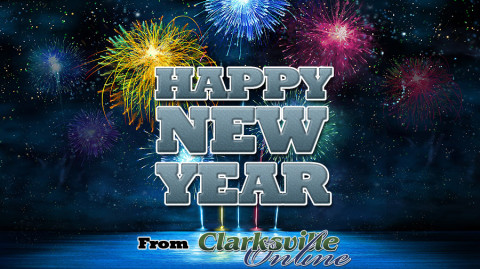 Written by James R. Lewis
Clarksville City Councilwoman for Ward 3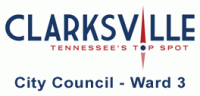 Clarksville, TN – I want to take this opportunity to wish you a wonderful holiday season. This is such a special time of the year when you have a chance to eat great food, and spend time with family.
May God be with each of you and your family. Please remember service members who are away from their family.
Merry Christmas and Happy New Year
Written by Deanna McLaughlin
Clarksville City Councilwoman for Ward 2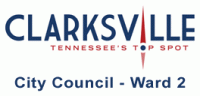 Clarksville, TN – As we celebrate the birth of Jesus, I hope that this message finds you in good health. I wanted to take a moment to wish you all a Merry Christmas and wish you the best for 2014.
I am sorry for those of you who have lost loved ones this year. Last year when my Dad passed it hit me hardest at Christmas time. I tried focus on the good memories which helped greatly. «Read the rest of this article»
Written by Kaye Jones
Clarksville City Councilwoman for Ward 11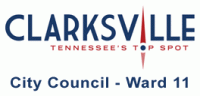 Clarksville, TN – I just wanted to take a few moments and wish each and every one of you a very Merry Christmas! I want to thank you for your support, your prayers, and your interest in the city you live in. May your day be filled with love,  family,  good health, and memories that will fill a lifetime.
From my house to yours, Merry Christmas! For those of you who celebrate Kwanzaa, Hanukkah, or other celebrations, may they also be filled with love and laughter.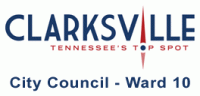 Clarksville, TN – Christmas day is here and no matter how many years young you are there is always an excitement to this special holiday.  My family and I want to wish each of you a very Merry Christmas!
Please be alert if traveling because I want each of you to be ready to jump into the New Year safe and sound. Be safe and stay warm on this blessed holiday.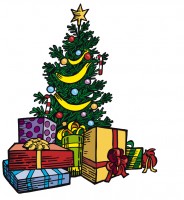 Clarksville, TN – Just for a moment, imagine with me . . .
It's Christmas Day. A light snow is falling. You're aware that, all over Clarksville, people are crowded in their kitchens, or frantically searching for the wrapping paper, or running to their front doors as relatives and friends arrive.
But you're not a part of these scenarios. You're all alone.
«Read the rest of this article»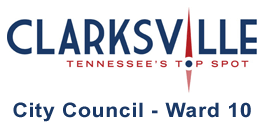 Clarksville, TN – My family and I want to wish each of you a very safe and Happy Thanksgiving!
Please remember that many families will sit down to a Thanksgiving table that may have an empty chair due to a loved one keeping watch over our nation's security or overseas in active combat zones.
«Read the rest of this article»