Clarksville, TN – Teaching is a stressful job. Since laughter is the best medicine for stress as well as other extreme medical conditions, I occasionally check out the internet to see what funny stories are circulating.
The following are not to be confused with those jokes that some people seem to need to send to your e-mail on occasion. I've read these on various internet sites by looking on google for what people seem to be reading these days. I hope they give you a giggle too.
Under the dumb things people do, you don't have to look far. «Read the rest of this article»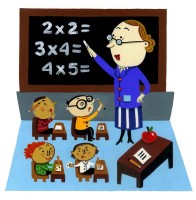 Clarksville, TN – Educating our children seems to be a no-brainer when you contemplate the reasons behind this procedure. First, we want them to be able to grow up and support themselves. Next, we'd like to think that they will become discriminating intelligent thinkers. Third, we hope that they will be responsible citizens who care about others. Fourth, we assume that when they become parents, they will have the skills they need to be successful. We'd like for them to be able to manage their money so that when they retire, they will be able to enjoy their senior years.
We don't want our children to become slaves.
«Read the rest of this article»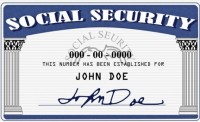 Clarksville, TN – The word "entitlement" means, in the legal sense, "a guarantee of access to benefits because of rights or by agreement through law." The Social Security Act was signed into law under President Franklin Delano Roosevelt in 1935. Originally established as a safeguard after the Great Depression, Social Security is currently estimated to keep roughly 40% of all Americans age 65 or older out of poverty.
One of the provisions is social insurance program that is funded through dedicated payroll taxes called Federal Insurance Contributions Act (FICA).
After some changes in the original law, Social Security now covers benefits for retirement, disability, survivorship, and death, which are the four main benefits provided by traditional private-sector pension plans. «Read the rest of this article»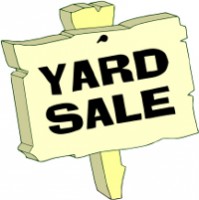 Clarksville, TN – "Having a yard sale is a reminder of every mistake you've made when you were shopping," a friend recently told me.
At the time I was in the throes of aching back, mental exhaustion and wondering if my sanity had at last left me. Yes, I was definitely recovering from having a yard sale.
The situation had become desperate. It was either have a sale or move out to get more room for all the stuff I'd bought. I couldn't imagine how I had ended up with so much stuff until I remembered all the days I had come home with the car full of items I was certain we needed immediately and could not live without.
«Read the rest of this article»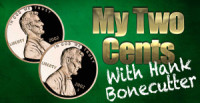 Clarksville, TN – Today, I paid my final respects to the one man who had the most influence on me and my career. To the man who took a chance on me, who believed in me, who showed me what it was like to be great.
Today I said farewell to Charlie Malone.
«Read the rest of this article»
Has it occurred to you that we are seeing more and more people who feel that whatever they want to do, whenever they want to do it, and to whomever they want to do it, is the way to go?
Clarksville, TN – Whether it is some two-bit politician in Podunk who has an innocent hard-working person removed from her job for what he perceives is his right because he has the power, or a fat-cat CEO who has hundreds of people laid off while he collects multi-million dollar–or even billion dollar–perks with no qualms whatsoever, we see evil appearing to rule the day.
It could be a drug addict who thinks it's okay to rob an elderly person to get money for a fix. It could be the director of a nursing home who allows aging bedridden patients to be neglected to increase profits.
Let's face it. We have an abundance of evil-acting citizens in our midst.
What is their motivation for these horrible choices? Mainly, in my humble opinion, it's a sense of entitlement. «Read the rest of this article»
Clarksville, TN – Most parents want to give their children a better life than they have had. Starting with their offspring's infancy, parents make every attempt to provide the best they can afford for their children.
By the time their children are adults, many parents have provided not only food, clothing and shelter for their children but public or private school education, extra lessons and sports activities, possibly a college education, a vehicle to drive…..The list goes on and on.
Somewhere along the way, most parents begin to think that their household goods and family "treasures" are items they would like to pass on to their children. Up to a point, this is a good idea. However, several obstacles may present themselves. «Read the rest of this article»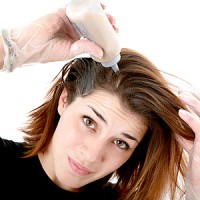 Clarksville, TN – Two people in this lifetime you should never keep waiting are your attorney and your hairdresser. Without a doubt, you never ever want to get your hairdresser mad at you. (Think hair cut from the Underworld or hair style like a rock star!)
If you are–like me–totally incompetent at styling your own hair, you realize that your hairdresser is your best friend. (Hopefully, you rarely need the services of your lawyer except to draw up your will and assist with the purchase of your house so we'll now proceed to the important area of your hair color!)
At any rate, in the olden days when I was delusional to the point that I believed I could dye my own hair, I actually tried it on several occasions. Born with mousey brown hair, I have had my hair frosted, auburn, blonde and once, mistakenly black! «Read the rest of this article»
Clarksville, TN – At some point in the life of some older men, a shift occurs. The former rounded derriere becomes flattened and the formerly flat abdomen becomes a rounded tummy.
This can occur because of lessened activity due to illness of some variety, a hernia that can happen to the central muscles of a man's chest, or simply the advent of becoming a "couch potato" for a number of years. It can even happen when someone has indulged in too many trips to the beer keg or drinks cabinet. (Or, as someone has put it, he might have traded one "six pack" set of muscles for too many others in cans or bottles!)
The result of this shift to "no hips" and "more tummy than one wishes" may necessitate moving from the use of a belt to hold up one's pants to the purchase of suspenders.
«Read the rest of this article»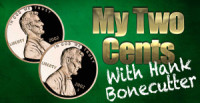 Clarksville, TN – "Faith and understanding rest on the hope of eternal life.  Before time began, God promised to give that life.  And he does not lie." Titus 1.
It seemed only fitting that former Clarksville City Councilman Gabe Segovia would lose his battle to cancer on the day God chose to begin his life.  And while there are many who think that is so sad, I celebrate for Gabe.
The pain is gone.  The suffering is over.  Now, go rest my brother!
«Read the rest of this article»