Clarksville, TN – Buying a piano is an exciting time in the life of any person or family. A piano can last as long as 40 years and can be as expensive a purchase as an automobile if you buy top quality.
Most people buy their first piano in order for a child to take piano lessons. Many parents realize the importance of early training if a child is to become an accomplished musician. On the other hand, most parents, unless they are pianists themselves, rarely understand the complexity of buying a piano.
Pianos come in several sizes. Grand pianos range in size from five to nine feet. Very few children start out practicing at home on a grand piano unless there is already one in the family. Most grand pianos cost thousands of dollars. «Read the rest of this article»
Clarksville, TN – I owned a delicatessen once so I know how hard the restaurant business is. Creating the atmosphere for success with a restaurant is extremely difficult.
Ask the number of restaurant owners who go out of business every year and you'll see what I mean.
As a consumer, here are eight of the things I think make the difference in my returning or not to a restaurant. «Read the rest of this article»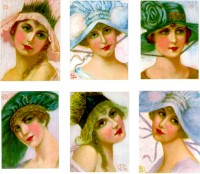 Clarksville, TN – It is no longer acceptable since Women's Liberation to be called a lady. The term took on unacceptable connotations because it was viewed as a way that men kept women "in their places." To be a lady meant you were theoretically put on a pedestal but were subliminally considered not quite up to par with a man.
Ladies were the people for whom men opened doors, who wore hats and gloves, who did not enter the workplace and expect equal pay for equal work, who never swore in public or elsewhere, who spent most of their time making themselves attractive for their husbands' pleasure, who loved spending their lives cleaning and cooking and being the June Cleaver from "Leave It to Beaver" or the mother on "Father Knows Best." «Read the rest of this article»
Clarksville, TN – My husband Bill moved to Virginia Beach, Virginia when he was eight. He lived eventually on Mediterranean Avenue near a boy named Dave who became his best friend. The two had many adventures together throughout their school career.
The summer when Dave was 12 and Bill was 11 found them in a cleared area of a vacant lot behind Dave's house. Having built all types of forts above ground and in trees, it now became evident that the time had come to move underground for a secret fort known only to the two of them.
Bill remembers that they dug for days to make a room-sized hole large enough to accommodate some apple crates and a small table where they could have secret meetings and play all types of spying games and other imaginary adventures. «Read the rest of this article»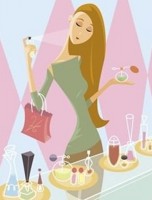 Clarksville, TN – The word "perfume" is a derivative of the Latin word "parfumare" meaning "through smoke" and that leaves one to conjure ideas like "Is the perfume to cover up the scent of smoke?" or "Is the perfume to disguise the true scent of the wearer?" Actually, the name derived from the incense that was the first form of perfume.
Perfumes were used by ancient Egyptians to honor their gods, to place with the dead, and to wear. Egyptian women had cones of resins and greases that they put on top of their heads; as the cones melted, they would perfume the hair and faces of the women.
The ancient Greeks extended these uses to bath oils and scents. They also placed perfume containers in the graves of the dead. Greek athletes always perfumed their bodies before each test on the sports fields. «Read the rest of this article»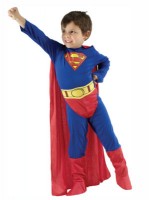 Clarksville, TN – Bill, my dear husband, was like most little boys when he was growing up—eagerly interested in trying out new and exciting adventures.
That's why Superman—and all super heroes—are so fascinating to children. The urge to fly is somehow innate. We see birds do it. We see butterflies do it. We see tiny insects do it. Why can't we?
In Bill's case, he decided that if Superman could do it, so could he. Confiscating a towel to use as a cape, he sneaked over to a neighbor's farm and climbed up into the barn. Climbing the ladder into the loft was a cinch as was opening the doors to the outside.
That's when things became a bit complicated. «Read the rest of this article»
Clarksville, TN – Okay, this is another example of "there's no vaccine for stupidity" and I have to admit I was wrong.
We wives usually have a pretty good idea of how to handle consumer affairs, but once in a great while, we blow it. This is the one time in recent history that my husband was right—and I should have listened to him.
It all started with a $2.00-off coupon I found in the newspaper. A sucker for a good deal, I just couldn't pass this one up.
Having been born with skin the color of a flounder fillet, I have always longed for a golden summer tan. Having no tolerance for lying in the blistering sunshine, I have rarely attained one.
This sun bronzer (minus the $2.00) claims to give you the glorious tan you have dreamed of with just so-o-o-o-o little effort. Just spray it on and then add a little every day until you are the color you want to be.
Sounds easy, doesn't it? «Read the rest of this article»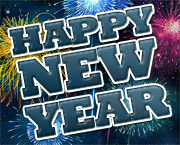 Clarksville, TN – Clarksville Online and it's staff would like to wish you and your family a Happy New Year and prosperous 2015.
May this New Year bring you everlasting happiness and peace, success in whatever you do, and prosperity to you and your family.
Begin this New Year in a very special way with your friends, family and loved ones. Have a safe and Happy New Year.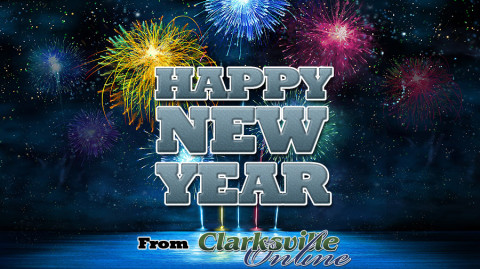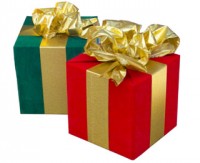 Clarksville, TN – When I returned home late in the afternoon, I collapsed on the couch and announced that I was exhausted from shopping for Christmas.
"Your problem is that you didn't wait until Christmas Eve to shop," my dear husband responded.
His comment boggled my imagination. I could just see what kind of Christmas we'd have if I waited until Christmas Eve to begin.
«Read the rest of this article»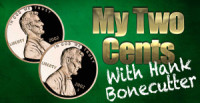 Clarksville, TN -  I was the victim of a random assault two weeks ago.
While walking to dinner in Nashville, I was confronted "face to face" by a homeless man.  He was EXTREMELY drunk.
So,instead of just walking past him, or sidestepping him, I decided to let my ego overload my good judgement.  I told him to "step off" and he punched me in the face.
«Read the rest of this article»