Clarksville, TN – Most parents want to give their children a better life than they have had. Starting with their offspring's infancy, parents make every attempt to provide the best they can afford for their children.
By the time their children are adults, many parents have provided not only food, clothing and shelter for their children but public or private school education, extra lessons and sports activities, possibly a college education, a vehicle to drive…..The list goes on and on.
Somewhere along the way, most parents begin to think that their household goods and family "treasures" are items they would like to pass on to their children. Up to a point, this is a good idea. However, several obstacles may present themselves. «Read the rest of this article»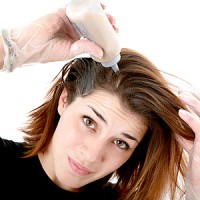 Clarksville, TN – Two people in this lifetime you should never keep waiting are your attorney and your hairdresser. Without a doubt, you never ever want to get your hairdresser mad at you. (Think hair cut from the Underworld or hair style like a rock star!)
If you are–like me–totally incompetent at styling your own hair, you realize that your hairdresser is your best friend. (Hopefully, you rarely need the services of your lawyer except to draw up your will and assist with the purchase of your house so we'll now proceed to the important area of your hair color!)
At any rate, in the olden days when I was delusional to the point that I believed I could dye my own hair, I actually tried it on several occasions. Born with mousey brown hair, I have had my hair frosted, auburn, blonde and once, mistakenly black! «Read the rest of this article»
Clarksville, TN – At some point in the life of some older men, a shift occurs. The former rounded derriere becomes flattened and the formerly flat abdomen becomes a rounded tummy.
This can occur because of lessened activity due to illness of some variety, a hernia that can happen to the central muscles of a man's chest, or simply the advent of becoming a "couch potato" for a number of years. It can even happen when someone has indulged in too many trips to the beer keg or drinks cabinet. (Or, as someone has put it, he might have traded one "six pack" set of muscles for too many others in cans or bottles!)
The result of this shift to "no hips" and "more tummy than one wishes" may necessitate moving from the use of a belt to hold up one's pants to the purchase of suspenders.
«Read the rest of this article»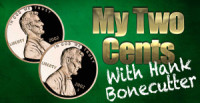 Clarksville, TN – "Faith and understanding rest on the hope of eternal life.  Before time began, God promised to give that life.  And he does not lie." Titus 1.
It seemed only fitting that former Clarksville City Councilman Gabe Segovia would lose his battle to cancer on the day God chose to begin his life.  And while there are many who think that is so sad, I celebrate for Gabe.
The pain is gone.  The suffering is over.  Now, go rest my brother!
«Read the rest of this article»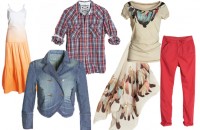 Clarksville, TN – At the risk of being a person living in a glass house with plenty of people who could throw stones at my way of dressing, I have decided to tackle a ticklish subject—women's attire for summer. As hot weather begins to envelope us, we females need to stop and think before we select the outfits in which we are viewed in public.
Please be aware that I am not setting myself up as any kind of role model in the fashion world. I am a dumpy, past middle-age female whose figure has long since gone to flab. «Read the rest of this article»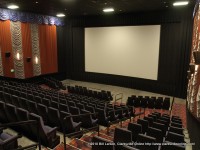 Clarksville, TN – A group of friends–several couples–had been out to dinner. They decided to go to the movies. After having been settled in their seats for quite some time, one of the ladies decided to retire to repair her make-up. She began walking, face towards the screen and scooting sideways towards the aisle.
Several gentlemen rose to let her by. Unfortunately for one of them, he noticed that his zipper had somehow been left unzipped. As he rose to let her by, he stood and simultaneously zipped. «Read the rest of this article»
Clarksville, TN – In only 60 seconds fire can engulf your home.
Think about it. You have one minute between safety and disaster in case of a major home fire.
Do your children know what to do? Do you have a plan for getting out? Is there a fire escape ladder in your child's bedroom or your bedroom if they are on the second, third or fourth floor of your home? Do you have a fire extinguisher beside your kitchen stove? Have your children learned to "stop, drop and roll" in case their clothes catch on fire? Do you have smoke alarms throughout your home? Are the batteries working in your smoke alarms? Do your children know how to call 911 in case of fire or other real emergency? «Read the rest of this article»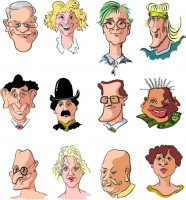 Clarksville, TN – How many times a day do we look at another person or hear him speak and judge who we think this person to be? Our prejudices filter people when we first look at them.
If that other person has on baggy pants or has a hair style we consider wild, we may even cross the street to avoid him. If we hear someone speaking English with a foreign accent, we may have preconceived ideas about that person even if we've never had any interaction with her.
Our experiences form our prejudices based on the type of interactions we have or those our family has instilled in us. Most racial prejudice is learned at home. Overcoming our fears—and fear is the basis of all prejudice—is not easy. «Read the rest of this article»
Clarksville, TN – This is a true story but the names of the people have been changed.
By the time I met them, both Jack and Alice were in their senior years. Originally from Chicago, Jack was a retired high school counselor and Alice still taught voice lessons in their home. Jack was short, bald and a bit rotund; he had an amazing mind and a great sense of humor. Alice was petite, had wavy white hair, and had a pleasant smile for everyone.
They lived in a huge Victorian home on one of the premier streets of Charlottesville. All the rooms in the massive first floor had very high ceilings. «Read the rest of this article»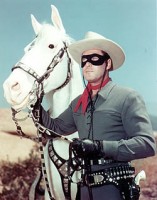 Clarksville, TN – Teaching music is an amazing adventure on a daily basis. You never know what is going to come out of a child's imagination—or mouth! Any teacher will tell you that whatever a child thinks, he or she says aloud without any qualms whatsoever. Children's minds are always imagining and they are testing out the world around them.
For instance, it is not unusual for kindergarten children to have a totally different idea of any word in the English language from the one you have. Take the day when I was playing the "William Tell Overture" and a little boy yelled out, "Listen! It's the Lone Stranger!"
«Read the rest of this article»