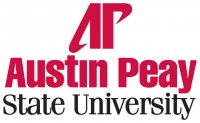 Clarksville, TN – In the spring of 2013, an essay titled "The Birds of South America" landed on the desk of Dr. Amy Wright, Austin Peay State University associate professor of languages and literature. It was 28 pages long.
"It's a very long essay," Wright said. "I took one look at it and I thought, I don't know if we should devote that much printed space to one piece."
«Read the rest of this article»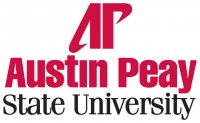 Clarksville, TN – Kate Schmitt's grandmother was in her 30s when she committed suicide. The tragic event took place long before Schmitt was born, but the death has haunted her throughout her life.
After years of struggling with this unwanted legacy, Schmitt, a skilled poet, decided to face these demons by writing a memoir addressed to her late grandmother.
The resulting work, "Singing Bones," won the 2013 Zone 3 Press Creative Nonfiction Award. «Read the rest of this article»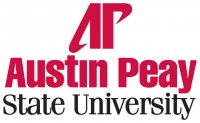 Clarksville, TN – The filmmaker Alfred Hitchcock never won an Academy Award for Best Director, even though a recent Sight and Sound poll listed his 1958 masterpiece "Vertigo" as the greatest movie ever made.
He probably should have won the award for a half-dozen of his films, but throughout Hitchcock's career, critics accused him of creating only cheap thrills and trivial entertainments. «Read the rest of this article»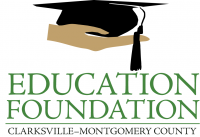 Clarksville, TN – The Clarksville Montgomery County Education Foundation, 100% Graduation Committee and event sponsors announce the 3rd Annual Get Motivated Class of 2018 assembly for all Clarksville-Montgomery County freshmen.
This assembly will be held on the campus of Austin Peay State University at the Dunn Center on  Thursday, October 9th at 10:00am.
«Read the rest of this article»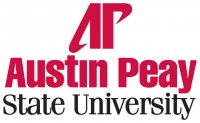 Clarksville, TN – In 1989, Dr. Oscar Page, former president of Austin Peay State University, established a program to help cultivate leadership qualities in some of the University's top students. The new President's Emerging Leaders Program (PELP) went on to create a new generation of empathetic leaders who embodied the program's values of "honesty, humility, academic rigor, leadership and service."
"It (PELP) was such an opportunity to build a foundation for self-development and service," Dr. Marla Crow Troughton ('93), a member of the inaugural PELP class, said in a 2012 interview. «Read the rest of this article»

Montgomery County, TN – Four CMCSS middle schoolers have made the semifinalist list for Tennessee SCORE's "Rise to the Challenge" scholarship competition.
The four seventh graders, from Richview Middle School and Montgomery Central Middle School, are among only five chosen statewide. «Read the rest of this article»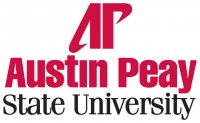 Clarksville, TN – Big John, an 1,800-pound bull, was a source of pride for the Austin Peay State University Department of Agriculture. Students on the department's beef show team took the animal to several regional shows, where his size and power often impressed the judges.
Last month, the University decided to sell this prize-winning animal, with the hope of earning a few thousand dollars for the growing Department of Agriculture. During a special sale on September 23rd at the APSU Farm, three bidders joined together to buy Big John for $14,500.
«Read the rest of this article»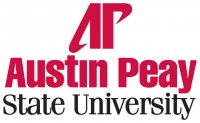 Clarksville, TN – The international journal Nursing Clinics of North America is considered one of the top scholarly publications in that field, and the spring issue, known as a clinic, will feature articles by 11 Austin Peay State University School of Nursing faculty members.
The nursing professors were selected to contribute to the publication because Dr. Chita Farrar, APSU professor of nursing, was invited to guest edit the issue.
«Read the rest of this article»

Clarksville, TN – Clarksville Academy proudly announces Rebekah Lynn, the daughter of Dr. Bart & Kim Lynn as the school's 2014 Homecoming Queen.
Rebekah is a senior at Clarksville Academy and is a member of the varsity soccer & tennis teams. She is also active in  Key Club, National Honor Society, FCA, & Senior Class President.  She was escorted by Connor Blackman, son of Dr. Scott & Jennifer Blackman.
«Read the rest of this article»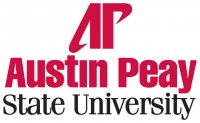 Clarksville, TN – The Austin Peay State University Phi Alpha Theta History Honor Society was named the best chapter in the nation earlier this month, but the announcement didn't come as much of a surprise. The APSU chapter, Theta-Delta, has won the best chapter award six years in a row.
"I have to admit, I've become somewhat accustomed to Theta-Delta winning," Joe Weber, director of library services at APSU, said.
«Read the rest of this article»