Cunningham, TN – Montgomery Central High School math teacher Micahel Brown has been selected to receive the esteemed Presidential Award for Excellence in Mathematics and Science Teaching (PAEMST).
«Read the rest of this article»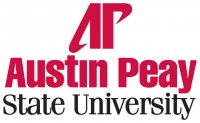 Clarksville, TN – Austin Peay State University featured twirler Hannah Johstono has demonstrated her talent and skill with a baton in front of crowds both large and small during her 14 years of twirling.
A regular with the Governor's Own Marching Band for the past four seasons, Johstono has captivated everyone from APSU fans gathered in Governor Stadium's Tailgate Alley to 100,000 fans at Neyland Stadium as the Governors took on the University of Tennessee Volunteers.
«Read the rest of this article»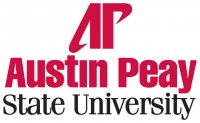 Clarksville, TN – The website BestColleges.com recently released its list of the Best Colleges for Students with Children, and Austin Peay State University debuted at the No. 21 spot on the annual ranking.
More than four million students currently attending U.S. colleges and universities are parents, and the Best Colleges list singles out the schools that offer the greatest amount of support for these individuals.
«Read the rest of this article»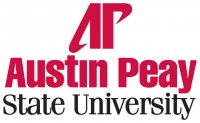 Clarksville, TN – The Austin Peay State University Circle of Omicron Delta Kappa National Leadership Honor Society was recently the recipient of the ODK Superior Circle Award, distinguishing it as one of the best chapters in the nation.
The award marks the fourth time in five years that the APSU circle has been recognized as "superior" for the continued leadership within the society. «Read the rest of this article»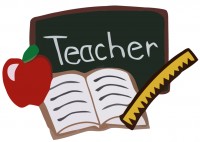 Clarksville, TN – Imagine this. Extensive training just for you is planned by a large group of professionals. The entire purpose of this training is to help you become successful in whatever career you choose.
These people are serious about creating challenges for every aspect of your interests and talents. They spend not only the hours of the day for which they are paid but stay late and constantly design even better training tools.
In the summer they take extra classes to hone their skills. They spend their own money to supplement the meager tools and equipment their company provides for them. They read constantly to learn new techniques that can make their professional skills more proficient. «Read the rest of this article»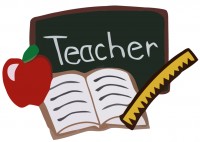 Clarksville, TN – A folk singer and a song writer whose name you may or may not know of is David Mallet. Originally from Maine, he lived in Nashville for many years but returned to his home state in 1997. His signature theme is called "Garden Song" and contains the line, "We are made of dreams and bones." Somehow this describes the human condition as only a poet can.
When educating a child, one has to always keep in mind the dual side of our existence on this planet. It's not uncommon when you are working diligently on some concept to be interrupted by a kindergartener or first grader who claims dramatically that he is bleeding and be shown a pinprick at the end of a tiny finger. The intellect and physical life of a child are always interconnected.
«Read the rest of this article»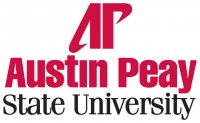 Clarksville, TN – While most college students spend their summers pool- or beachside, Austin Peay State University chemistry major Shelia Johnson will be taking advantage of a unique opportunity by learning alongside some of the region's brightest medical minds.
A chemistry major planning to pursue PharmD/PhD degrees upon graduation, Johnson is in her second summer as an Aspirnaut summer research intern at Vanderbilt Medical Center in Nashville, TN. «Read the rest of this article»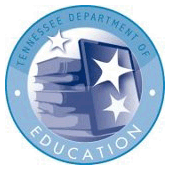 Nashville, TN – Education and industry leaders from across the state gathered this week to discuss how to build academic pathways that establish seamless connections between education and the workforce.
Tennessee has earned national recognition for forging critical relationships between education and economic development through Pathways Tennessee, the state's multi-agency initiative established in 2012, focused on providing rigorous education that leads to relevant careers.
«Read the rest of this article»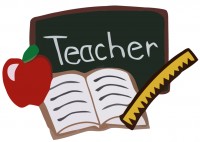 Clarksville, TN – Let's face it. School evaluations are ruled by statistics these days. Teachers are being evaluated by how well their students are doing on standardized tests. Student end of year grades are being influenced by their statistical performance on standardized tests because those measurements are now being averaged as a percentage of those grades.
Statistics is a branch of math that is involved with looking at numerical data and interpreting what those numbers mean.
Let's put aside the statistical possibility that a child might have had a bad night the night before the test (like the police arriving to take a parent to jail, or a sibling who was sick and cried most of the night, or the child himself/herself being so nervous s/he was up all night throwing up!). «Read the rest of this article»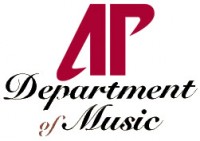 Clarksville, TN – In partnership with the French Académie de Musique, Austin Peay State University assistant professor of music Dr. Korre Foster will conduct a trio of choral performances in July in Paris.
Under a French-American exchange supported through a grant from the Florence Gould Foundation, Foster will be working with the Académie's Chamber Choir, a collection of university, college and conservatory students gathered from throughout France.
«Read the rest of this article»