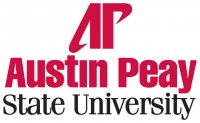 Clarksville, TN – In 1794, a man named Valentine Sevier sent an urgent letter from his home along the Cumberland River, in what is now Clarksville, to his brother John. In it, he described a recent attack by Native Americans on their small settlement.
The attackers, he wrote, "scalped my daughter Rebecca. I hope she still will recover."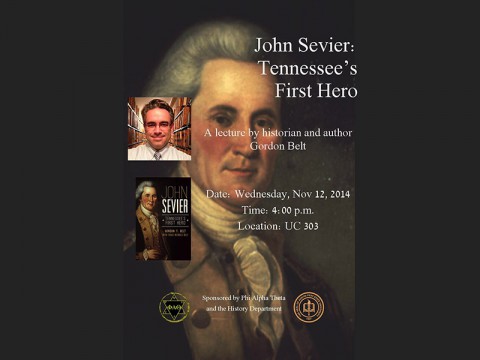 «Read the rest of this article»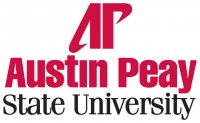 Clarksville, TN – Earlier this week, a crowd gathered along the edges of a red carpet running through the lobby of the Austin Peay State University Trahern Building. They held up smartphone cameras and leaned over each other, trying to get a better view.
The whole thing felt a bit like an old Hollywood movie premiere, and that feeling only increased when, at 1:00pm, the doors opened and the students in Frances Traughber's second grade class at Clarksville Academy shuffled down the carpet.
«Read the rest of this article»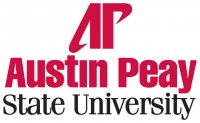 Clarksville, TN – When someone asked Dr. Leong Lee, Austin Peay State University associate professor of computer science, to help redesign and re-program the Tennessee Academy of Science's (TAS) website, he wondered if they were joking.
"I studied the requirements and realized that this would be a relatively big project," Lee said. "This is a $75,000 professional level web development project involving feasibility study, frontend web interface design, backend database system design and web-database programming."
«Read the rest of this article»

Nashville, TN – Bethel University's College of Professional Studies is offering a new military scholarship to active-duty, veterans, and eligible family members. The reduced tuition can be applied toward a bachelor's degree in Organizational Leadership (online), a bachelor's degree in Management & Organizational Development (in the classroom), or Bethel University's Executive MBA degree.
Adult learners do not need previous college credits to take advantage of the scholarship. All forms of the GI Bill are accepted, and Tuition Assistance may be applied in addition to the scholarship. «Read the rest of this article»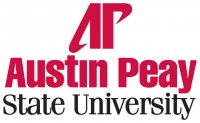 Clarksville, TN – In the spring of 2013, an essay titled "The Birds of South America" landed on the desk of Dr. Amy Wright, Austin Peay State University associate professor of languages and literature. It was 28 pages long.
"It's a very long essay," Wright said. "I took one look at it and I thought, I don't know if we should devote that much printed space to one piece."
«Read the rest of this article»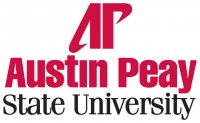 Clarksville, TN – Kate Schmitt's grandmother was in her 30s when she committed suicide. The tragic event took place long before Schmitt was born, but the death has haunted her throughout her life.
After years of struggling with this unwanted legacy, Schmitt, a skilled poet, decided to face these demons by writing a memoir addressed to her late grandmother.
The resulting work, "Singing Bones," won the 2013 Zone 3 Press Creative Nonfiction Award. «Read the rest of this article»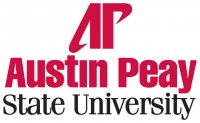 Clarksville, TN – The filmmaker Alfred Hitchcock never won an Academy Award for Best Director, even though a recent Sight and Sound poll listed his 1958 masterpiece "Vertigo" as the greatest movie ever made.
He probably should have won the award for a half-dozen of his films, but throughout Hitchcock's career, critics accused him of creating only cheap thrills and trivial entertainments. «Read the rest of this article»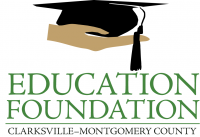 Clarksville, TN – The Clarksville Montgomery County Education Foundation, 100% Graduation Committee and event sponsors announce the 3rd Annual Get Motivated Class of 2018 assembly for all Clarksville-Montgomery County freshmen.
This assembly will be held on the campus of Austin Peay State University at the Dunn Center on  Thursday, October 9th at 10:00am.
«Read the rest of this article»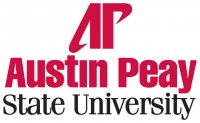 Clarksville, TN – In 1989, Dr. Oscar Page, former president of Austin Peay State University, established a program to help cultivate leadership qualities in some of the University's top students. The new President's Emerging Leaders Program (PELP) went on to create a new generation of empathetic leaders who embodied the program's values of "honesty, humility, academic rigor, leadership and service."
"It (PELP) was such an opportunity to build a foundation for self-development and service," Dr. Marla Crow Troughton ('93), a member of the inaugural PELP class, said in a 2012 interview. «Read the rest of this article»

Montgomery County, TN – Four CMCSS middle schoolers have made the semifinalist list for Tennessee SCORE's "Rise to the Challenge" scholarship competition.
The four seventh graders, from Richview Middle School and Montgomery Central Middle School, are among only five chosen statewide. «Read the rest of this article»