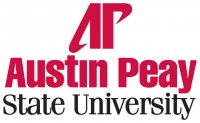 Clarksville, TN – On April 28th, Austin Peay State University recognized several outstanding faculty members during the annual Academic Honors and Awards Ceremony in the Mabry Concert Hall.
The University's top faculty honor, the APSU National Alumni Association Distinguished Professor Award, was presented to Dr. Nell Rayburn, professor of mathematics. Rayburn earned her Ph.D. in mathematics from Vanderbilt University, and in 1988, she arrived at APSU as an assistant professor.
«Read the rest of this article»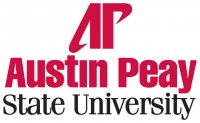 Clarksville, TN – The recipient of the 2015 Command Sgt. Maj. Darol Walker Award at Austin Peay State University is ROTC Cadet Kevin Doss, a decorated career soldier.
Doss, born in San Antonio, Texas, graduated from Boerne High School in 2001 and attended the University of Texas from 2001-03. He will graduate May 8th from APSU with a degree in Criminal Justice and a minor in Military Science.
«Read the rest of this article»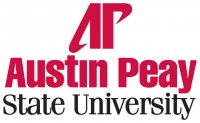 Clarksville, TN – Fort Campbell not only plays an important role in the efforts of the United States military, but also serves as a pillar of the local Clarksville community. With the goal of thanking community and academic leaders, Fort Campbell opened its doors Friday, April 24th for Military Alumni & Friends Day.
"We here all appreciate what you all in the community do for us … (the community) really bends over backwards to support us," Bob Jenkins, Fort Campbell director of public affairs, said. "There is a really symbiotic relationship between Fort Campbell, Clarksville and Austin Peay State University."
«Read the rest of this article»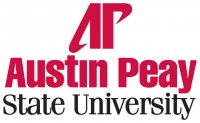 Clarksville, TN – On a recent spring afternoon, Takuya Kanemitsu, a Tokyo-based artist and art professor, wandered through the Austin Peay State University Browning Building, looking for one of his paintings.
He finally found the massive, six-foot wide canvas on a wall next to the President's Office, and Kanemitsu spent several quiet minutes that day reconnecting with the image of a pensive young woman surrounded by books.
"I was interested in the rhythm of the books," he said, moving his hand slowly in front of the painting. "The composition, I thought, was interesting."
«Read the rest of this article»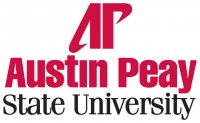 Clarksville, TN – By digging into the past, Austin Peay State University student Amber Kearns said she hopes to find her future.
A double major in biology and classics, Kearns will be the first APSU student to participate in an excavation in Bulgaria at the site of the former Greek colony known as Alexandropolis.
«Read the rest of this article»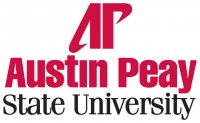 Clarksville, TN – Lt. Gen. Ronald Bailey, a 1977 Austin Peay State University graduate and current Deputy Commandant for Plans, Polices and Operations for the United States Marine Corps, will return to his alma mater on May 8 to deliver the keynote address at APSU's 86th Spring Commencement.
Bailey will speak at both commencement events, at 9:00am and 2:00pm, in the Dunn Center.
«Read the rest of this article»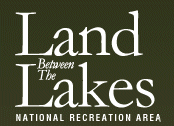 Office of Land Between the Lakes, KY/TN – Educators interested in planning a field trip to experience the Land Between The Lakes outdoor classroom should apply for an Educational Field Trip Grant by April 30th, 2015.
The Educational Field Trip Grant is available to public school districts within 100 miles of Land Between The Lakes.
«Read the rest of this article»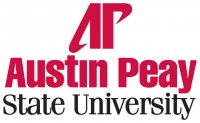 Clarksville, TN – Research that is not shared with the world has little value and, with that in mind, the Office of Undergraduate Research at Austin Peay State University recently celebrated the research of its students during the 10th Annual Research and Creativity Forum.
Held Friday, April 17th, in the Morgan University Center Ballroom on the University campus, the forum, as well as the Graduate Research Extravaganza, offered students of all majors and disciplines a chance to promote and showcase the scholarship and creativity in postsecondary education.
«Read the rest of this article»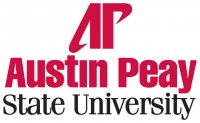 Clarksville, TN – Clarksville and Montgomery County are no strangers to severe weather, as flood, thunderstorm and tornado warnings are common occurrences in the lives of its citizens.
It is for just that reason that Austin Peay State University's emergency team has consistently reacted quickly to alert the campus community to any potential danger. For instance, whenever tornado warnings are received, APSU sends a text and an email message to students, faculty and staff, and the outdoor public address system brings weather warnings to attention.
«Read the rest of this article»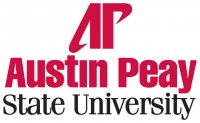 Clarksville, TN – A small, white house located on a farm in New Hampshire, the property now known as The Frost Place served as American poet Robert Frost's summer home from 1915 through 1938.
It was on that humble plot of land where Frost formed many of the poems that would eventually earn him, among other honors, a Congressional Gold Medal and four Pulitzer Prizes. In 1977, 14 years after his death, the farmhouse was transformed into The Frost Place and became a retreat for emerging American poets.
«Read the rest of this article»