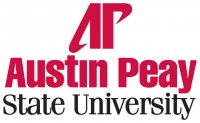 Clarksville, TN – The Austin Peay State University Department of Theatre and Dance will host the 2015 American College Dance Association South Region Conference from March 6th-9th, 2015.
About 400 conference participants are expected to attend this year's event at APSU, which will feature dance classes, workshops, panel discussions and dance performances.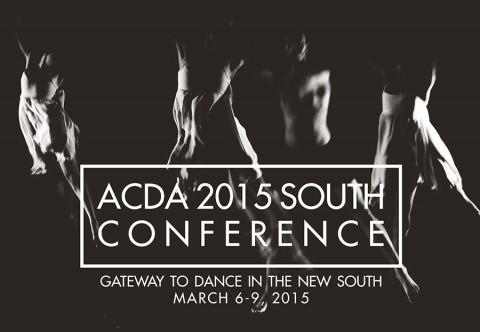 «Read the rest of this article»

Montgomery County, TN – Due to the winter storm warning, Clarksville Montgomery County Schools will dismiss early on their half-day schedule Wednesday, March 4th, 2015.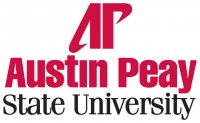 Clarksville, TN – In January, seven female Austin Peay State University students traveled south to help restore a disappearing ecosystem in Texas' West Gulf Coastal Plain.
The students, all geology and biology majors, spent five days hiking through the swampy terrain of the Roy E. Larsen Sandyland Sanctuary, planting some 11,000 longleaf pine trees.
«Read the rest of this article»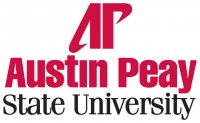 Clarksville, TN – Austin Peay State University has hired Dr. Rex Gandy as its new Provost and Vice President for Academic Affairs. Gandy, who is slated to begin work at APSU on June 1st, currently serves in the same position at Texas A&M University-Kingsville, a position he has held since 2009.
Gandy follows former Provost Tristan Denley, who serves as Vice Chancellor of the Tennessee Board of Regents, and Dr. Jaime Taylor, who has served as Interim Provost and Vice President of Academic Affairs since 2013.
«Read the rest of this article»

Montgomery County, TN – March is Youth Art Month across the county, and the Clarksville Montgomery County School System (CMCSS) is celebrating by displaying artwork from our elementary and middle schools at the Clarksville-Montgomery County Public Library for the entire month of March.

Montgomery County, TN – Dr. Bryan Johnson, who is serving as director of high schools for CMCSS, has been named Chief Academic Officer.  Dr. Johnson, who earned his doctorate from Trevecca Nazarene University, served as principal of Northwest High School for two years and was assistant principal of West Creek High School for two years.
«Read the rest of this article»
Commits to Visiting 10,000 Tennessee Teachers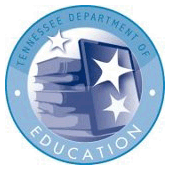 Nashville, TN – Education Commissioner Candice McQueen on Friday kicked off a statewide tour of classroom visits where she plans to connect with 10,000 Tennessee teachers. The commissioner, whose tour began in her hometown of Clarksville, is committed to this goal as a way to listen and learn from Tennessee educators.
Commissioner McQueen visited three schools on Friday, two of which she attended herself growing up: Burt Elementary and Northeast High. She spent time with teachers, students, and administrators, listening to stories of their successes and challenges. «Read the rest of this article»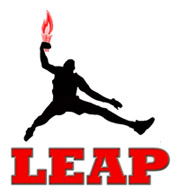 Clarksville, TN - On Wednesday, February 11th, 2015, CSM(R) Sidney Brown was presented a $500.00 check by City Councilman Richard Garrett on behalf of the LEAP Organization to support the APSU CSM(R) Sidney Brown Scholarship Endowment which benefits active duty military, veteran students, their spouses and children, and APSU ROTC cadets.
After receiving the donation, CSM(R) Brown delivered a message to youth enrolled in the LEAP youth development program encouraging them to pursue higher learning opportunities at collegiate institutions to aid them in reaching their goals.
«Read the rest of this article»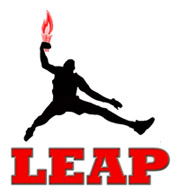 Clarksville, TN – Saturday, January 31st, 2015 marked the 2nd Annual LEAP Gala Celebrating Youth Development at the Emmanuel Family Life Center. Clarksville  Mayor Kim McMillan issued a proclamation with was delivered by City Councilwoman Wanda Smith designating January 31st Youth Development Day and urging those is the Clarksville community to take time on this day to acknowledge the work of the LEAP Organization in making a positive impact on youth in our community.
The Gala opened with a string musical ensemble by the Brio Strings as guests were greeted, seated, and served by youth and mentors. Other entertainment included performances by West Creek High School Step Team, the Distinguished Steppers Unlimited, Mercedes Johnson singing "Confidence" by Tasha Cobb, and a Youth Fashion Show organized by Sharon Edwards featuring fashions from local designers ELO.
«Read the rest of this article»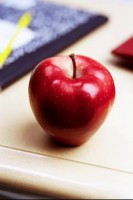 Clarksville, TN – The absolute essential for success in school and in life is the ability to read. Literacy is no longer a luxury; it's a necessity.
In Tennessee, currently one-fifth (twenty per cent) of adults do not have a high school diploma. I suspect that many of these people also have difficulty reading, whether from a learning disability or from not being able to attend school on a regular basis.
How can we prevent this problem? I think the following three changes could make a huge difference in the lives of our children and their success rate. «Read the rest of this article»