Montgomery County, TN – Clarksville's Native Cultural Circle presented books to Clarksville-Montgomery County School System (CMCSS) Middle Schools Friday, August 18th, 2017.
The books feature Native American Stories and Environmental Activities.
«Read the rest of this article»

Clarksville, TN – The 2016-2017 academic year turned out to be a historic year for Austin Peay State University.
During that time period, APSU faculty and staff aggressively pursued outside funding to support research, student success initiatives and community outreach programs, resulting in a 76-percent increase in external grants over the previous year.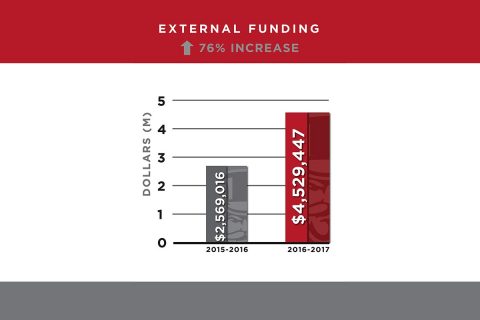 «Read the rest of this article»

Clarksville, TN – Austin Peay State University recently entered into a formal exchange agreement with the University of Burgos, Spain, ranked as one of the top institutions of its size among Spanish universities.
Located in Burgos, capital city of the province of the same name and located halfway between Madrid and the French Border, the University of Burgos boasts an enrollment of around 10,000 students, with over 30 different undergraduate degree programs and over 20 PhD programs, as well as several master's and graduate-level courses.
«Read the rest of this article»

Clarksville, TN – Brock Blick wanted some cows. That's all the 11-year-old talked about (along with hunting and fishing and golf and baseball), especially after spending the day on his grandfather's farm. Brock would come home at night and inform his father they needed more land to hold all his cows—he wanted 15.
"I said, 'Ok, we'll do that,'" Mark Blick, Brock's father, said. "'When you turn 15, we'll buy some land, and we'll get you some cows.' He absolutely loved cows."
«Read the rest of this article»

Clarksville, TN – On a quiet afternoon in 1973, a young Army private named Larry Carroll sat in an abandoned barracks building on the Fort Campbell Army Post, listening to a lecture on accounting. In the desk next to him, a lieutenant colonel struggled to pay attention while Carroll leaned out dangerously from his seat, trying to see past the support post that blocked his view.
The accounting class, offered by Austin Peay State University, fascinated the 20-year-old soldier.
«Read the rest of this article»

Clarksville, TN – Brad Loos, major gifts officer with the University of Missouri's Tiger Scholarship Fund, will deliver the address at APSU's 2017 Summer Commencement at 2:00pm, Friday, August 11th, in the Dunn Center.
Prior to joining the Tiger Scholarship Fund, Loos spent 15 years as a college basketball coach, including three years at the University of Missouri.
«Read the rest of this article»
Written by Sgt. Steven Lopez
40th Public Affairs Detachment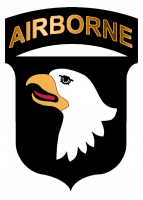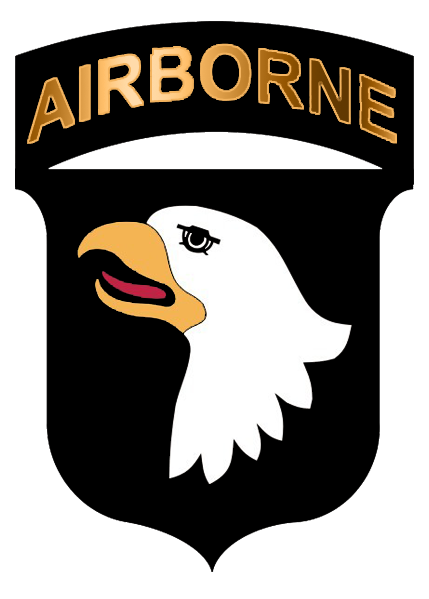 Fort Campbell, KY – The Barkley Elementary School, one of the oldest schools on Fort Campbell, has some facility issues. It seemed a wiser expense to build a new building, allowing the opportunity to switch to the Department of Defense Education Activity's required 21st Century model of instruction, which requires an open classrooms concept, said Ted Turnipseed, principal of Barkley Elementary School.
The 21st Century model of instruction incorporates, along with an open-room concept, certain core competencies such as collaboration, digital literacy, critical thinking, and problem-solving that advocates believe schools need to teach to help students thrive in world we live in today.
«Read the rest of this article»

Nashville, TN – With the month of August underway, many Tennessee college students are preparing to move into rental apartments and houses—some for the first time.
The Tennessee Department of Commerce & Insurance (TDCI) urges first-time renters to be aware of their rights as tenants and to practice fire safety in their off-campus home.
«Read the rest of this article»

Montgomery County, TN – The Clarksville Montgomery County School System (CMSS) has announced that Dr. Sean Impeartrice has been named Interim Chief Academic Officer for CMCSS.
Dr. Impeartrice most recently has served as Secondary Special Education Coordinator in Clarksville-Montgomery County Schools.
«Read the rest of this article»

Clarksville, TN – The Austin Peay State University Board of Trustees will hold a special called meeting at 11:00am on Thursday, August 3rd, 2017.
During this meeting, the board will discuss the resolution of a discrimination allegation.
«Read the rest of this article»