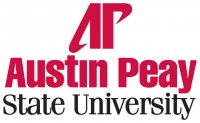 Clarksville, TN – Drs. Rebecca Johansen, Dwayne Estes and Chris Gienger, principle investigators of the Center of Excellence for Field Biology and Biology Department faculty at Austin Peay Sate University, have been awarded more than $300,000 from the National Science Foundation (NSF) to improve the infrastructure, utility and visibility of the APSU Natural History Collection.
In addition to teaching and research activities, Johansen, Estes and Gienger, serve as curators of these collections.
«Read the rest of this article»
Keeping your child's vaccinations up to date helps keep schools Safe

Nashville, TN – Frequent news reports about whooping cough and measles, diseases long thought vanquished by vaccines in the US, serve as a reminder of the importance of getting back-to-school immunizations for your child now.
In Tennessee, children enrolling in school for the first time and all children going into seventh grade must provide schools with a state immunization certificate before classes start as proof they have had all the immunizations necessary to protect them and their classmates from serious vaccine-preventable diseases. «Read the rest of this article»
Middle School Scholars to Walk in the Footsteps of U.S. Leaders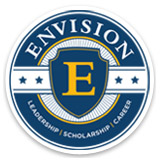 Washington, D.C. – Outstanding middle school students from across the United States took part in an extraordinary leadership development experience, the 2014 Junior National Young Leaders Conference (JrNYLC): Foundations of Leadership I, an Envision program.
The program provides a historical view of leadership and encourages young scholars to develop their own leadership skills and strategies for success in the 21st century.
«Read the rest of this article»
Tennessee Grocers Education Foundation Continues Strong 29-Year Giving Tradition
Nashville, TN – Kaitlyn Burkeen of Clarksville was recently awarded a $500.00 Kroger Nashville Division Scholarship Award from the Tennessee Grocers Education Foundation.
Burkeen was recognized on June 14th at the annual convention of the Tennessee Grocers and Convenience Store Association held at the Music City Center.
A graduate of Rossview High School, Burkeen will attend the University of Tennessee at Chattanooga and major in Civil Engineering. «Read the rest of this article»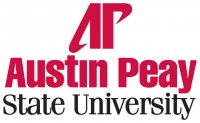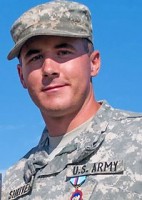 Clarksville, TN – Thousands of Reserve Officers' Training Corps (ROTC) cadets traveled to Fort Knox, KY, earlier this summer for an intense, four-week summer training program.
During the program's July 6th graduation ceremony, an Austin Peay State University student was singled out for his ability to motivate his fellow soldiers.
Andrew C. Shriver, a Clarksville native with no prior military experience, completed the program's Leader Development Course and received the Reserve Officers Association Award. «Read the rest of this article»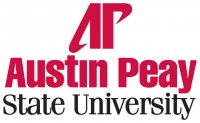 Clarksville, TN – This summer, the North American Interfraternity Conference hosted its 25th Undergraduate Interfraternity Institute (UIFI) in Bloomington, Indiana, and 10 Austin Peay State University students received scholarships to attend the event.
Top leaders from fraternity and sorority communities across North America were invited to attend one of the 13 sessions of UIFI this summer. «Read the rest of this article»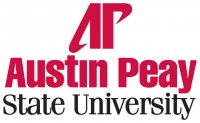 Clarksville, TN – For the third consecutive year, Austin Peay State University is one of the best colleges in the nation to work for, according to a new survey by The Chronicle of Higher Education. In addition, APSU was the only public university in Tennessee to make the list.
The results were released today in The Chronicle's seventh annual report on The Academic Workplace.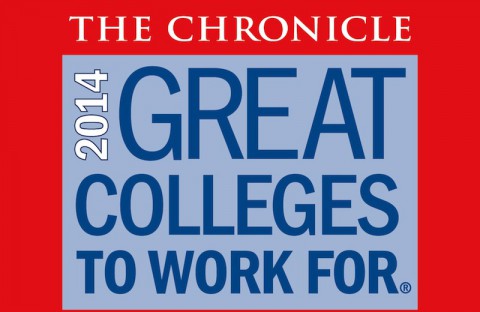 «Read the rest of this article»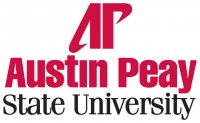 Clarksville, TN – Most people don't think in terms of solar power when it comes to campus traffic issues, but APSU Physical Plant Director, Tom Hutchins was thinking solar was a perfect solution to remedy a growing traffic related issue around campus — pedestrian safety.
As the campus has grown, nearly doubling in size during the last decade, and the paths people took from classroom to classroom changed, so did the places where pedestrians cross streets.
«Read the rest of this article»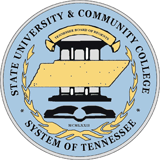 Nashville, TN – The Tennessee Board of Regents (TBR) will hold a called meeting Tuesday, July 15th, 2014, beginning at 3:15pm CDT.
The meeting will provide a roll-call vote to adopt rule changes already affirmed by the Board at its June 20th quarterly meeting through a voice vote.
The rule changes implement two new state laws that will impact students enrolling in college this fall. «Read the rest of this article»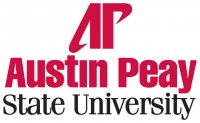 Clarksville, TN – The Honor Society of Phi Kappa Phi (PKP)—the nation's oldest and most selective collegiate honor society for all academic disciplines—recently presented John Blake, Austin Peay State University associate professor of engineering technology, with a 2014 Literacy Grant. Blake, president of APSU's PKP chapter, is one of 14 recipients nationwide to receive the award.
«Read the rest of this article»