Clarksville, TN – On April 26th, during Austin Peay State University's Annual Scholarship Donor Dinner, Wayne Ard, and his late wife, Marianne, and Ron Morton were honored for their strong support of the University.
Ard, president of Ard Construction,received the 2016 Tennessee Board of Regents' Award for Excellence in Philanthropy. Morton, owner of the largest number of H&R Block franchises in the country, was presented with the University's 2016 Academic Advocate Award.
«Read the rest of this article»

Clarksville, TN – If you grew up in Clarksville and studied Latin, chances are you know Kaye or Grady Warren. The couple taught Latin in the Clarksville-Montgomery County School System for more than 40 years, and in that time they became one of the area's biggest advocates for Classical Studies.
Just last summer, one of their former students—Austin Peay State University freshman Alexander Kee—earned first place in Advanced Latin Grammar at the National Junior Classical League convention in San Antonio, Texas.
«Read the rest of this article»

Clarksville, TN – Austin Peay State University (APSU) recognized several outstanding faculty members during the annual Academic Honors and Awards Ceremony in the Mabry Concert Hall on Tuesday, April 26th.
The University's top faculty honor, the APSU National Alumni Association Distinguished Professor Award, was presented to Dr. Mike Gotcher, professor of communication.
«Read the rest of this article»

Clarksville, TN – Navdeep Saini, who may well be the nicest student attending Austin Peay State University, doesn't like to talk about himself that much. If pressed, he'll admit that he speaks six languages and has a degree in biotechnology (that he earned in Russian), but talking about his accomplishments seems to embarrass him.
He looked particularly shy at APSU's Einstein Bros. Bagels coffee shop earlier this month when someone asked Saini about another accolade.
«Read the rest of this article»

Clarksville, TN – In August, Sarah Huff, a former high school dropout, will board a plane for the United Kingdom to begin graduate school at The London School of Economics and Political Science—a university recently labeled "the world's leading dedicated social science institution."
"I'll admit I was a bit hesitant to apply because I don't have a lot of the background that people have when they go to these bigger schools," Huff said recently.
«Read the rest of this article»
Statewide Assessment Contract Terminated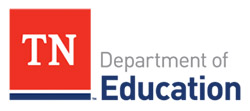 Nashville, TN – Tennessee Education Commissioner Candice McQueen announced today the department will terminate its statewide testing contract with Measurement Inc., effective immediately.
While high school testing will continue as planned, the state will suspend grade 3-8 testing during the 2015-16 school year due to Measurement Inc.'s inability to deliver all testing materials.
«Read the rest of this article»

Clarksville, TN – Colonel Rob Salome, garrison commander at Fort Campbell, will visit Austin Peay State University at 8:00am on April 28th to help recognize an outstanding APSU ROTC cadet during the annual CSM Darol Walker Award Ceremony and Breakfast.
Jack B. Turner established the award several years ago in honor of Darol Walker, retired vice president of Jack B. Turner and Associates Inc. in Clarksville and retired command sergeant major in the U.S. Army.
«Read the rest of this article»

Clarksville, TN – Janet Ayers, a nationally recognized business leader and president of the philanthropic Ayers Foundation, will deliver the keynote address at Austin Peay State University's 87th Spring Commencement on May 6th.
The Ayers Foundation was created in 1999 to sustain and/or significantly improve the quality of life in Tennessee. The organization accomplishes this mission through financial support for college scholarships, medical services for children, research into pre-cancer detection and diagnosis, continuing education for teachers, mental health research and other initiatives.
«Read the rest of this article»
Tennessee General Assembly Passes Legislation to Strengthen K-12 and Higher Education

Nashville, TN – On Friday, Tennessee Governor Bill Haslam thanked members of the 109th Tennessee General Assembly for their work this session and partnership in passing a balanced budget and legislation to continue the state's focus on education.
"For Tennesseans who don't follow news out of the State Capitol every day, I think you can take away two main things from this session: education and fiscal strength," stated Haslam.
«Read the rest of this article»

Montgomery County, TN – The Clarksville Montgomery School System is offering another opportunity for parents to apply for the CMCSS Pre-Kindergarten in May.
To be eligible, children must be 4 years old before or on August 15th, 2016 and reside in Montgomery County.
«Read the rest of this article»