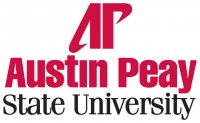 Clarksville, TN – Some years move along at a quiet, steady pace, continuing the traditions and patterns of the previous year before quietly fading into the next. No milestones mark the passage of time, and people often find themselves bored or, worse yet, uninspired.
At Austin Peay State University, 2014 was not that type of year. The last 12 months passed with such speed, thanks to major changes within the University, that the campus community will likely remember this past year as a crucial time in Austin Peay's progression into a leading institution of higher learning.
«Read the rest of this article»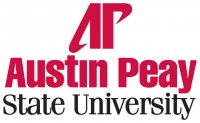 Clarksville, TN – The holiday season is a time for giving, and the Austin Peay State University Department of Public Safety recently offered members of the University community a chance to give – and be forgiven – with its "Food for Parking Fines" program.
Partnering with the Save Our Students (SOS) Food Pantry, an on-campus food pantry dedicated to providing aid to students in need, the APSU Department of Public Safety conducted its first-ever food drive. From December 8th-14th, students, faculty and staff were able to pay for their parking tickets with a donation of 10 canned food items.
«Read the rest of this article»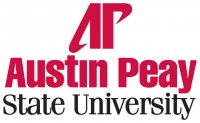 Clarksville, TN – Since 1934, the Who's Who Among American Universities and Colleges has honored outstanding campus leaders for their scholastic and community achievements.
Schools across the country nominate their top students every fall for this prestigious designation, but only the top candidates out of thousands of nominees are bestowed with the honor. This year, more than 3,000 students nationwide were given this distinction, with 43 of those impressive individuals coming from Austin Peay State University. «Read the rest of this article»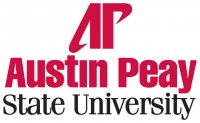 Clarksville, TN – Retired New York congressman Benjamin Gilman spent much of his 30-year political career developing relationships within the international community, so in 2000, the U.S. Department of State developed a prestigious study abroad scholarship named in honor of the former House Foreign Relations Committee chairman.
Each year, thousands of undergraduate college students apply for the Gilman International Scholarship, hoping to receive up to $5,000 to study in a foreign country. This year, the program awarded only 800 scholarships, and one of those went to Austin Peay State University student Ehlana Podgorski. «Read the rest of this article»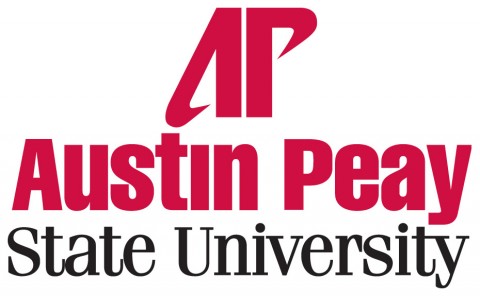 Clarksville, TN – Dr. Timothy Winters, professor of language and literature at Austin Peay State University, was recently recognized for his performance in the classroom by being named a 2014 recipient of the Society for Classical Studies (SCS) Collegiate Teaching award.
A highly competitive award, the SCS Collegiate Teaching award is recognized as the most prestigious teaching award in North America for classical studies.
"I knew when I got into this discipline, that if I did anything of lasting value, it would be through my work in the classroom," Winters said. "This is quite an award, and I am really humbled and honored. Receiving an award like this only makes me want to work harder to live up to (its significance)." «Read the rest of this article»
Scholarship applications must be submitted by January 23rd, 2015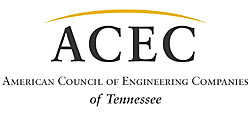 Nashville, TN — The American Council of Engineering Companies of Tennessee (ACEC of Tennessee) is now accepting applications from engineering and land surveying students in Tennessee for several state and national scholarship programs. The deadline to apply for these scholarships is January 23rd, 2015.
"ACEC of Tennessee has always been committed to promoting the engineering profession in a variety of ways, including education," said Everett Cowan, who chairs the committee that will review all scholarship applications submitted by Tennessee students. "We count it as a privilege to once again offer these scholarship programs." «Read the rest of this article»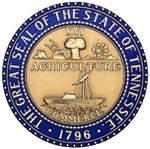 Clarksville, TN – Tennessee Governor Bill Haslam announced on Thursday that the North Tennessee Workforce Board will receive $992,037 as part of the Labor Education Alignment Program (LEAP) competition.
LEAP is a state effort focused on increasing opportunities for Tennessee residents to obtain a certificate or degree beyond high school that is aligned with the needs of the workforce in their communities. It is also part of the Governor's Drive to 55 initiative to equip 55 percent of Tennesseans with a college degree or certificate by 2025.
«Read the rest of this article»
Proposals address testing, evaluations, local control and teacher input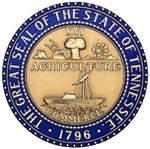 Nashville, TN – Tennessee Governor Bill Haslam announced several key initiatives to support Tennessee teachers in response to direct feedback from educators across the state.
The proposals reflect input that the governor received during statewide meetings with more than 150 educators and that came out of an education summit he co-hosted with Lt. Gov. Ron Ramsey and House Speaker Beth Harwell in September.
«Read the rest of this article»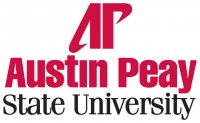 Clarksville, TN – The Commissioner for the Tennessee Department of Veterans Affairs (TDVA) is coming to Austin Peay State University on December 10th to help honor a special group of graduating APSU students.
At 5:00pm that afternoon, the University will host its Fall 2014 Military and Veterans Graduate Recognition Ceremony in the Mabry Concert Hall, with Many-Bears Grinder, the state's first female TDVA commissioner, serving as the keynote speaker. «Read the rest of this article»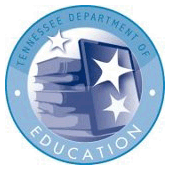 Nashville, TN – The Tennessee Department of Education has awarded nearly $5 million in federal funds to five districts to plan for how to best support their Priority Schools, the lowest-performing 5 percent of schools in the state, in terms of academic achievement.
"We believe this additional financial investment will help districts provide our Priority Schools with specific supports," said Education Commissioner Kevin Huffman. "For the past several years, our state has been focused both on improving overall performance of all kids in Tennessee, while closing achievement gaps and supporting students that are the farthest behind; we have seen results from these efforts and are excited to help districts plan for additional interventions." «Read the rest of this article»