Clarksville, TN – Last year, 18 percent of the new jobs created in the United States were in the healthcare industry, and in June of 2015, Forbes magazine declared, "Healthcare is booming."
Anyone interested in advancing his or her career within this lucrative industry needs to look at Austin Peay State University, thanks to a recent modification of academic programs within the school's Department of Health and Human Performance (HHP).
«Read the rest of this article»
First stop in Memphis; continues practice of seeking educator feedback

Nashville, TN – Tennessee Governor Bill Haslam today announced he will visit members of his Teacher Cabinet in their schools this school year as he continues to keep the lines of communication open between classrooms and the Capitol.
In previous years Haslam has traveled the state to sit down and hear from educators across Tennessee.
«Read the rest of this article»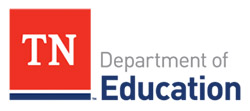 Nashville, TN – The Tennessee Department of Education is releasing a new report from the state's Transformational Leadership Advisory Council, which recognized the importance of developing school leaders as a critical lever for supporting student achievement.
Education Commissioner Candice McQueen convened the advisory council in October 2015, and it included representatives from the state, advocacy organizations, national stakeholders, higher education, and school districts.
«Read the rest of this article»

Clarksville, TN – Three Austin Peay State University School of Nursing professors traveled to South Africa earlier this summer to speak about their research at the 27th Sigma Theta Tau International Research Congress.
The congress, with more than 800 nurse researchers from 33 different countries, is the largest nursing research event in the world.
«Read the rest of this article»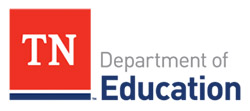 Nashville, TN – Tennessee Department of Education Commissioner Candice McQueen announced that newly released data from ACT show that nearly 1,300 more Tennessee public school students became eligible for the HOPE scholarship in 2016 by achieving composite scores of 21 or higher.
With more Tennessee students than ever before taking the ACT, Tennessee public high school students held steady at a 19.4 average score, whereas nationally scores declined as more students participated.
«Read the rest of this article»

Clarksville, TN – To keep pace with the evolving needs of both students and employers, Austin Peay State University's Department of Computer Science and Information Technology has made a number of changes to its current degree offering.
Beginning with the Fall 2016 semester, students making progress toward a Bachelor of Science in Computer Science and Information Systems may now pursue a B.S. in three new majors: computer science, computer information systems and computer information technology.
«Read the rest of this article»

Clarksville, TN – Almost like dominoes toppling over, only in reverse, a line of high-altitude balloons will gradually rise into the late summer sky, from Oregon to South Carolina, on August 21st, 2017.
That afternoon, the shadow of a total solar eclipse will traverse the entire country, and as it nears Clarksville, a team of Austin Peay State University students will release their own helium-filled inflatable.
«Read the rest of this article»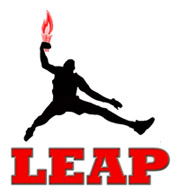 Clarksville, TN – The LEAP Organization invites residents of Clarksville, TN to embark on the 7th Annual Summer Educational Excursion to Chicago from July 5th, 2017 to July 9th, 2017.
There will be an informational meeting Saturday, August 20th, 2016 at 1:00pm at the LEAP Plaza located at 1860 Wilma Rudolph Boulevard.
The purpose is to provide youth with an educational trip in Chicago to exposes them to a myriad of new and exciting experiences.
«Read the rest of this article»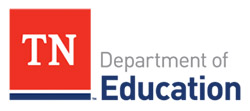 Nashville, TN – The vast majority of Tennessee educators feel positively about the climate in their schools, and more teachers than ever are finding value in the statewide evaluation system, according to the results out today from the 2016 Tennessee Educator Survey.
This is the sixth year the state surveyed all of its educators to gather their feedback, and the results show Tennessee teachers feel increasingly supported, with 86 percent saying instructional time is protected by their administration—which improved for the third year in a row.
«Read the rest of this article»

Clarksville, TN – On the surface, hardboiled literature tells a story of street smart investigators, navigating a world filled with action, intrigue and sex. Cynical antiheroes fighting for justice in a world just as corrupt as the bad guys they are trying to collar.
At its core, the genre is a cracked door, allowing the reader an opportunity to examine the social issues of the writer's day. Topics of race, politics, corruption and violence are sometimes uncomfortably explored by a character adhering to a moral code in a world that seems to have lost its way.
«Read the rest of this article»