Clarksville, TN – At 7:00pm on February 23rd and 24th, V-Day Austin Peay State University will present a two-night benefit reading of Eve Ensler's award winning play "The Vagina Monologues," at APSU's Clement Auditorium. Tickets are $5.00 and may be purchased at the door.
V-Day, a global activist movement to end violence against women and girls, raises money and awareness through benefit productions of Ensler's play and other artistic works.
«Read the rest of this article»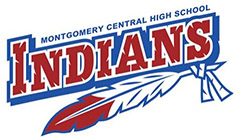 Orlando, FL – On Sunday, February 7th, 2016, the Montgomery Central High School cheerleaders competed in the National High School Cheerleading Competition finals and the 2016 World Cheer Championship in Orlando, FL.
Montgomery Central came in 2nd in the National Competition and 3rd in the World Championship.
Their hard work paid off. Congratulations.

Clarksville, TN – Kenneth Maddox has come "back home" to APSU for the spring 2016 semester to serve as the interim director of the Wilbur N. Daniel African American Cultural Center.
Maddox, a two time alumni of the University, agreed to serve in this capacity after the former director, Henderson Hill III, accepted a new position at the University of Toledo.
«Read the rest of this article»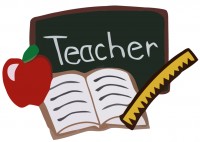 Clarksville, TN – Educators have been under the gun for the perceived lack of progress children are making in school. All kinds of arm chair jockeys have jumped in to "fix" the educational system. Testing has become the mecca for deciding what a child knows or doesn't know. Evaluating teachers has become the bar for whether or not they retain their jobs.
Let's look at the other side of the picture for a minute as we start to throw the baby out with the bathwater in education.
«Read the rest of this article»

Clarksville, TN – Austin Peay State University's Phi Alpha Theta (PAT) history honors society has long been among the best in the country, recently winning Best Chapter of the Year Division IV for the seventh consecutive year.
Two members of the University's chapter were chosen to join members of 77 other PAT chapters in presenting their historical research at the society's biennial national conference, held January 6th-10th in Orlando, FL at the Walt Disney World resort.
«Read the rest of this article»

Clarksville, TN – Twenty-seven Austin Peay State University students were recently selected for inclusion in Who's Who Among Students in American Universities and Colleges for the 2015-2016 academic year.
These 27 individuals will be officially recognized at the Student Organization and Leader Awards on April 13th, at APSU.
«Read the rest of this article»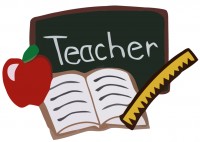 Clarksville, TN – David Mallet is a folk singer and song writer whose name you may or may not know. Originally from Maine, he lived in Nashville for many years but returned to his home state in 1997. His signature theme is called "Garden Song" and contains the line, "We are made of dreams and bones." Somehow this describes the human condition as only a poet can.
When educating a child, one has to always keep in mind the dual side of our existence on this planet. It's not uncommon when you are working diligently on some concept to be interrupted by a kindergartener or first grader who claims dramatically that he is bleeding and be shown a pinprick at the end of a tiny finger. The intellect and physical life of a child are always interconnected.
«Read the rest of this article»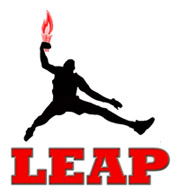 Clarksville, TN – The LEAP Annual 7 Points Scholarship Essay Contest is open to high school seniors. Each year, the theme highlights one of our 7 principles of Leadership, Enlightenment, Achievement, Perseverance, Outreach, Responsibility, and Growth.
In your own words define outreach in the context of helping others then choose a person or persons you admire for their outreach and explain why. Pick an experience from your own life where you benefited from outreach and explain how it has influenced the way you see the world.
Describe your goals and aspirations then explain how once they are reached you will be able to give back and help others.



«Read the rest of this article»

Clarksville, TN – Austin Peay State University Associate Professor of Creative Writing Dr. Amy Wright is preparing for a busy 2016, as the poet, author and teacher will publish four collections of her writing, including her fifth chapbook, "Wherever The Land Is."
A series of nonfiction essays comprised of the author's research into work, loss, Emily Dickinson, and entomophagy, or the human consumption of insects, "Wherever The Land Is" explores a possible answer to humanity's growing need for food sources.
«Read the rest of this article»

Clarksville, TN – The public is invited to attend a presentation regarding plans for the Jenkins and Wynne property recently purchased by Austin Peay State University.
The presentation will take place at 11:30am, on February 10th, 2016 in the Morgan University Center, Ballroom C. Public and media parking will be available in the McCord lot/Browning Drive, located at the corner of Eighth Street and College Street.