Clarksville, TN – Clarksville Academy Prom 2018 was held at Hopkinsville's James E. Bruce Convention Center, with 158 students participating in this year's Grand March, followed by dinner, dancing, and a very special after-party.
CA's Amanda Pitt was one of the organizers of this year's event. She also had the honor of introducing the couples as they descended the elegant staircase, and stood before a crowd of hundreds of family members and friends.
«Read the rest of this article»

Clarksville, TN – This summer, Google is again partnering with Austin Peay State University to teach high school students the basics of video game design and computer coding.
«Read the rest of this article»

Clarksville, TN – When Charles Crow started filming everyday life in downtown Clarksville, there was no such thing as YouTube or iPhones or even the Internet.
The year was 1937, and Crow, a young editor with The Leaf-Chronicle, had just purchased a 16-millimeter Keystone Camera—one of the first affordable film cameras sold in the U.S. It only captured images in black and white and without sound.
«Read the rest of this article»

Clarksville, TN – On Monday, April 16th, Brad Averitt, Austin Peay State University director of development, will join about 30,000 other runners for one of the nation's most hallowed races—the Boston Marathon.
He's likely to stand out, wearing a red shirt with the APSU logo on the chest, but as he weaves past slower runners, they might wonder about the words on the back — #GovsGive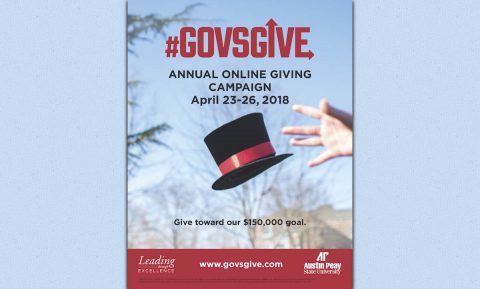 «Read the rest of this article»

Clarksville, TN – The Vietnam War—America's first "rock and roll war," as it came to be known—had a distinct soundtrack that continues to help define it.
That's why Ken Burns' 2017 documentary, "The Vietnam War," featured music by Bob Dylan and Jimi Hendrix, and why The Rolling Stones' hit, "Paint It Black," shows up in Stanley Kubrick's film "Full Metal Jacket." Even Forest Gump marched through rain and muck to the sounds of Buffalo Springfield.
«Read the rest of this article»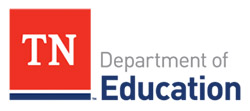 Nashville, TN – Tennessee Department of Education Commissioner Candice McQueen announced the approval of recommendations that will reduce student testing in 2018-19.
The recommendations are the first to be released by the state's third Task Force on Student Testing and Assessment – which includes educators, parents, and education leaders from across the state – and they resulted from months of analysis and discussion, as well as additional surveys of high school teachers and parents.
«Read the rest of this article»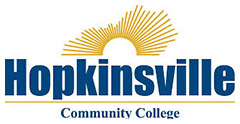 Hopkinsvile, KY – Hopkinsville Community College's 52nd Round Table literary magazine will be unveiled during the awards ceremony at noon on Thursday, April 19th in Round Table Park, with the College's Rotary Club of Hopkinsville Learning Resource center serving as a rain location.
The event will include readings given by various contributors to this year's magazine.
«Read the rest of this article»

Clarksville, TN – One of Brock Blick's first words—shortly after he learned to say "mom" and "dad"—was the word "cow." As a baby, strapped in his car seat, he'd often shout the word whenever his father, Mark Blick, drove past a farm.
"It'd scare you to death," Mark said recently. "It was a wonder we didn't have wrecks, he yelled it so loud. But he loved animals."
«Read the rest of this article»
Tennessee Governor Appoints UT Board of Trustees Members

Nashville, TN – Tennessee Governor Bill Haslam praised passage of the University of Tennessee Focusing On Campus and University Success (FOCUS) Act, legislation that restructures the UT Board of Trustees to improve governance of the UT system and establishes advisory boards for the primary UT campuses to create a local focus for each campus.
The University of Tennessee FOCUS Act, SB2260/HB2115, reduces the current size of the UT Board of Trustees, empowering the reconstructed board to better oversee the multiple campuses that comprise the UT system.
«Read the rest of this article»

Clarksville, TN – The Clarksville Police Department will be holding Student Traffic Awareness Training (S.T.A.T.) classes at the Grace Nazarene Church on May 5th, August 25th, and October 20th, 2018. Classes will be held from 9:00am until 1:00pm. These classes are free.
This is a four (4) hour class for high school students between the ages of 15 and 19.
Application is listed below and available at Clarksville Police headquarters, 135 Commerce Street or by going to www.clarksvillepd.org
«Read the rest of this article»