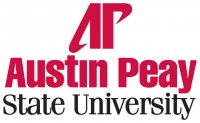 Clarksville, TN – Anyone with a smartphone or internet-connected device can now get real time information about Austin Peay State University's Peay Pick Up trolley system through the University's Peay Mobile 4.0 app.
Developed by APSU students, the new feature can show the trolley's location around the University campus, with the position updated every 15 seconds. The feature is accessible in APSU's new Peay Mobile 4.0 app, which was redesigned in June.
AP Mobile 4.0 is free and can be downloaded by visiting www.apsu.edu/mobile
«Read the rest of this article»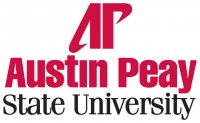 Clarksville, TN – The Academic Support Center at Austin Peay State University exists for one reason: to help students achieve their educational goals. And it is with that in mind that the Center's director, Martin Golson, was recently honored for his excellence in helping students succeed in the classroom.
Golson was recently honored as a Certified Learning Center Professional – Level 4 by the National College Learning Center Association (NCLCA), a national organization that supports learning center professionals in developing and enhancing their efforts at the post-secondary level.
«Read the rest of this article»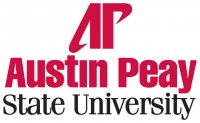 Clarksville, TN – Austin Peay State University's School of Nursing is one of the top nursing programs in the eastern United States, according to a recent survey by the website www.NurseJournal.org
APSU was ranked No. 32 in the journal's inaugural list, beating out prestigious nursing programs at places such as Yale University, Johns Hopkins University, the University of Pennsylvania and the University of North Carolina.
«Read the rest of this article»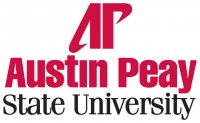 Clarksville, TN – On a cold February morning in 1979, a massive crowd gathered on a remote hill in Washington State to watch the day suddenly descend into darkness. For several seconds, no one spoke.
"It's eerie; it's getting black here. Darkness at noon," ABC News Correspondent Jules Bergman said during live coverage of the total solar eclipse. "People are hushed in what seems almost like a ritual thing that mankind has been silenced by, in awe, since the beginning of civilization."
«Read the rest of this article»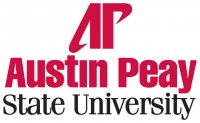 Clarksville, TN – On Thursday, August 20th, about 840 young men and women will arrive at Austin Peay State University to begin the next phase of their lives as freshmen living on a college campus.
During the busy morning and early afternoon, parking lots around the University's residence halls will be full of families unloading heavy suitcases and bundles of clothing from their vehicles.
«Read the rest of this article»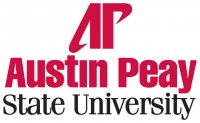 Clarksville, TN – "I know I have a long ways to go and a lot to learn, but the help is definitely here."
When the United States and its allies need help, our soldiers answer the call. But when those same men and women need a hand, programs like the Montgomery County Veterans Treatment Court (VTC) exist to make sure they are not alone.
Established in 2012, the court aims to help veterans who come to the criminal justice system as a result of drug addictions, homelessness and other situations brought on by wartime stress.
«Read the rest of this article»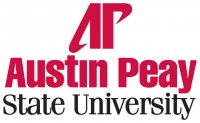 Clarksville, TN – The Enterprise Holdings Foundation continued its support of Austin Peay State University earlier this summer with a $3,000 donation.
The Enterprise Holdings Foundation has made an annual donation to support The Govs Connection career networking event and internship fair, held every winter on the APSU campus.
«Read the rest of this article»

Montgomery County, TN – The Clarksville-Montgomery County School System (CMCSS) has been determined in the overall composite of literacy and numeracy to be the leading district in the state in student academic growth in grades 3-12 assessments given in the spring 2015.
«Read the rest of this article»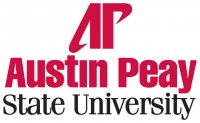 Clarksville, TN – As more attention is given to those diagnosed with autism, young people and their families are receiving the help they need. Social skills like communication, making friends and independence are developed as autistic children go through their formative years.
But what happens to those children when they become young adults? Autism does not end at a certain age, and many of those diagnosed have the same dreams of higher education as their peers.
«Read the rest of this article»

Montgomery County, TN – When asked what constitutes a fun summer, most teenagers would include joys like pools, beaches, sleep, and most of all, not having to study for school. For a select few, however, eighteen hours of study per week sounds pretty exciting.
These brave souls form the Junior Classical League (JCL), an organization dedicated to the study of the classics – Latin as well as ancient Greek and Roman culture.
«Read the rest of this article»