Nashville, TN – With the fall semester in full swing, the Tennessee Department of Commerce & Insurance's (TDCI) Division of Consumer Affairs urges college students to stay alert and informed to better protect themselves from identity theft.
Identity theft is a serious crime that can affect a person at any age. Identity theft can ruin your finances, your credit history and your reputation.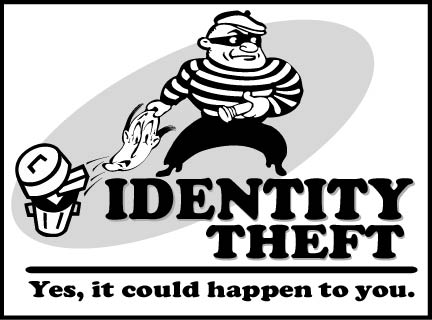 «Read the rest of this article»
Woodall chosen by Tennessee School Boards Association

Montgomery County, TN – Stanley Woodall, the school system's Parent Ambassador for Sango Elementary School, has been selected to receive the 2016 Tennessee School Boards Association (TSBA) Mid-Cumberland School Volunteer Recognition Award.
Woodall was recognized Thursday night at the TSBA Fall District Meeting at Stewart County Middle School.
«Read the rest of this article»

Clarksville, TN – On the afternoon of August 21st, 2017, the skies over Clarksville will go dark for approximately two minutes as a total solar eclipse blacks out the sun.
A once-in-a-lifetime event, the eclipse figures to draw hundreds of amateur and professional stargazers to town for the brief opportunity to witness history.
«Read the rest of this article»

Clarksville, TN – Quasars—massive black holes that emit large amounts of radiation—are among the brightest objects in the universe, but that doesn't mean they're easy to identify.
For centuries, they've been mistaken for other shining celestial objects, and in recent years, astronomers had yet to accurately identify a certain one of these brilliant specks in the southern sky.
«Read the rest of this article»

Montgomery County, TN – It's not common for a group of high school students to be encouraged to "disrupt," but that is exactly what students from the Academies at CMCSS were encouraged to do this morning.
Seventy students from each of the seven CMCSS High School College and Career Academies convened at the Clarksville Regional Airport for "Engaging in the Entrepreneurial Spirit."
«Read the rest of this article»

Clarksville, TN – Austin Peay State University music education student Austin Ward is far from a natural-born politician; his first love will always be music.
However, Ward's time as a university student has taught him that there is much more to music than just his instrument – and that music is worth fighting for at the highest levels of government.
«Read the rest of this article»

Clarksville, TN – Austin Peay State University will celebrate the grand opening of the Wayne and Marianne Ard Building — the new home of the University's Health and Counseling Services— on Thursday, October 13th, with a ribbon cutting ceremony.
The event will begin at 2:30pm, and is free and open to the public. A building tour and reception will follow at 3:00pm.
«Read the rest of this article»

Clarksville, TN – Art can be seen as a window into the world, and Austin Peay State University art and biology double major Nicole Santoyo's recent work has done that, offering a look into a familiar world through the lenses of an unfamiliar visitor.
Santoyo was awarded a 2015-16 Presidential Research Scholarship (PRS) for her presentation, titled "Southern Epic: Addressing Contemporary Tennessean Life," a series of oil paintings addressing what she saw as a misrepresentation of the South; namely, a tendency to focus on presenting life in states like Tennessee as more idyllic and glamorous than the reality.
«Read the rest of this article»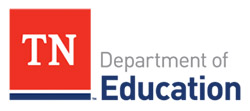 Nashville, TN – The Tennessee Department of Education released a report that analyzes the outcomes at schools that implemented a statewide model focused on addressing students' individual learning needs, called Response to Instruction and Intervention (RTI2).
Most notably, the report identifies what strategies have been used by schools that helped a high percentage of their non-proficient third grade students move to proficiency in English language arts and math between the 2013 and 2015 school years.
«Read the rest of this article»

Clarksville, TN – The Austin Peay State University Department of Communication launched its Living Learning Community program, earlier this fall, to build support and guidance for freshman communication majors.
The idea behind the program is to provide a transitional atmosphere for students and prepare a path for their next four years.
«Read the rest of this article»