Clarksville, TN – Military veterans looking to attend college will now have a strong advocate at Austin Peay State University thanks to the recent awarding of a five-year, $1.3 million U.S. Department of Education TRiO grant.
The new grant will allow the University to open a Veterans Upward Bound (VUB) office on campus to serve 125 veterans from Fort Campbell and Houston County, Montgomery County, Robertson County and Stewart County.
«Read the rest of this article»

Clarksville, TN – The All State, Austin Peay State University's student newspaper, earned eight national awards at the 2017 Fall National College Media Convention in Dallas, Texas, on Saturday, October 28th, 2017.
The conference was presented by the Associated Collegiate Press and the College Media Association.
«Read the rest of this article»

Clarksville, TN – The holiday season is approaching, which means college students from across Tennessee will soon return home to visit family and connect with old friends.
For many, it's a chance to catch up on sleep and relax after a busy semester, but for others, the long winter break offers an opportunity to get a jumpstart on the spring semester.
«Read the rest of this article»

Clarksville, TN – Faculty and staff at Austin Peay State University's Felix G. Woodward Library participated in Open Access Week from October 23rd-29th, 2017.
Open Access Week is an international event designed to raise awareness about open access initiatives and opportunities.
«Read the rest of this article»

Clarksville, TN – When Hurricane Maria — a Category 4 hurricane with winds up to 150 mph — ripped through the island of Puerto Rico on September 20th, 2017, the fury of Mother Nature appeared relentless, but Puerto Rico native and Austin Peay State University senior psychology major Maydaliz Bultron knew better than most that the damage left in the storm's wake would be the true challenge for the island and its people.
"I grew up in Puerto Rico and I lived through Hurricane George (in 1998), so I understand what life is like in the wake of a storm," Bultron said. "I remember things like not having running water and having to get ready for school in the dark with candles because the electricity had been knocked out during the storm."
«Read the rest of this article»

Clarksville, TN – During a special alumni awards ceremony on Saturday, October 21st, 2017, Austin Peay State University honored six distinguished individuals as part of its 2017 Homecoming celebration.
This year's honorees were Outstanding Service Award recipients Joe Shakeenab ('04) and Dave Loos; Outstanding Young Alumnus Award recipients Trent Caffee ('11) and John Swigart ('00); and Outstanding Alumni Award recipients Steve Harmon ('83) and Mike Krause ('07).
«Read the rest of this article»

Clarksville, TN – When John Morgan says he grew up on the Austin Peay State University campus, he's not talking metaphorically. His father, Joe Morgan, served as the University's fourth president, and during those years, the family lived in the historic Archwood Home on College Street.
John literally grew up at Austin Peay, and after earning his degree from the University, he continued to think of the campus as his home.
«Read the rest of this article»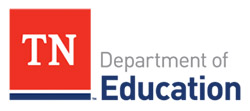 Nashville, TN – Tennessee Department of Education Commissioner Candice McQueen announced today that Tennessee was one of five awardees to receive a grant for just under $900,000 from the U.S. Department of Education's office of career, technical, and adult education to support career and technical education (CTE) teacher pipelines.
The funding will support the department's Experienced Professionals in the Classroom (EPIC) project that seeks to improve recruitment, preparation, and retention of effective CTE educators.
«Read the rest of this article»
Clarksville, TN – On Wednesday, October 26th, 2017 the U.S. Army launched its JROTC Robotics Program at Kenwood High School. Four CMCSS high school robotics programs will be in place: Kenwood High School, Northeast High School, West Creek High School, with Rossview High School and Northwest High School combined.
«Read the rest of this article»

Clarksville, TN – One of the missions of Austin Peay State University's Center for Service-Learning & Community Engagement is to keep things local.
From its S.O.S. Food Pantry that takes donations and makes them available for needy students to its Victory Gardens and egg-producing chickens that generate fresh food, the Center has a keen interest in taking care of its own.
«Read the rest of this article»