Delta Sigma Theta Sorority, Inc., Clarksville Alumnae Chapter will sponsor its annual HIV/AIDS Educational Workshops and free onsite HIV screening at 10 a.m. on Saturday, December 6, 2008 at Greater Faith Temple, 618 N. 9th Street. This program is free and open to the public.
As part of its public service mission and in recognition of World AIDS Day (December 1st), emphasizing the combined programmatic areas of physical and mental health and international awareness and involvement, Delta Sigma Theta Sorority endeavors to increase awareness of HIV/AIDS in the Clarksville community. The program offered will provide educational workshops for adults and age appropriate information for youth attendees.
The adult workshop will offer a valuable panel discussion with highly skilled and experienced professionals to offer the clinical and spiritual aspects of HIV/AIDS, with well rounded information on the prevention, diagnosis and treatment of the virus, as well as survivors to share testimonials.
Onsite screening, results and professional counseling will be available at no cost to interested community members. For more information contact Kathleen Evans at 931-378-9422.
Related Images:
At 10 a.m., Friday, Dec. 12, students slated to earn degrees from the College of Arts and Letters, the College of Science and Mathematics and the School of Technology and Public Management will participate in commencement. At 3 p.m., the candidates for degrees from the College of Professional Programs and Social Sciences will have commencement exercises.
Students who have filed for graduate degrees will participate in the commencement ceremony for the college that houses the academic program. For instance, if a student is on schedule to receive a Master of Arts in communication arts, the student would participate in the 10 a.m. ceremony with the College of Arts and Letters because the APSU Department of Communication belongs to that college. «Read the rest of this article»
Related Images:
The City of Clarksville will break ground on an interpretive center planned for Fort Defiance Park on Tuesday, December 9 at 3 p.m.
Fort Defiance Park, located at 120 A Street in New Providence, is the site of a Civil War-era fort used by the and later occupied by the Union Army. Today the earthworks (mounds) of the original fort are all that remain. The new interpretive center will illustrate through images and artifacts the story of Fort Defiance and the significance of the fort's position as a controlling point on the Cumberland River.
The interpretive center will also feature exhibits depicting the history of the New Providence area starting with the Frontier Era (1780-1819), to the Steamboat Era (1819-1843), The Civil War Era (1861-1864), and through the Reconstruction Era (1865-1876).
Related Images: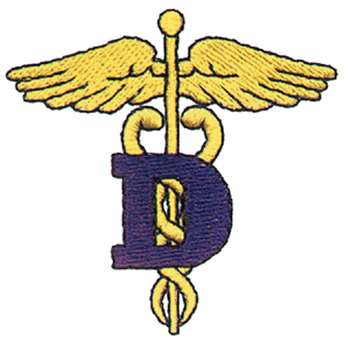 Do you wake up in the mornings with headaches, sore teeth or a sore jaw?  Neck and shoulder pain?
If so, you may be clenching and grinding your teeth at night while you are asleep.  It is estimated that over 95% of people experience this uncontrollable habit at some point in their lives.  Teeth grinding may be caused by stress, or sleep disorders, and abnormal bite, crooked or missing teeth.
These habits can escalate into serious pain and problems of the temporomandibular joint, or the TMJ, which joins the lower jaw to the skull. TMj disorders can mimic migraine headaches, earaches, sinus infections and tooth abscesses.  It can cause dizziness, ringing in the ears and muscle pain that radiates down the neck and shoulders. «Read the rest of this article»
Related Images: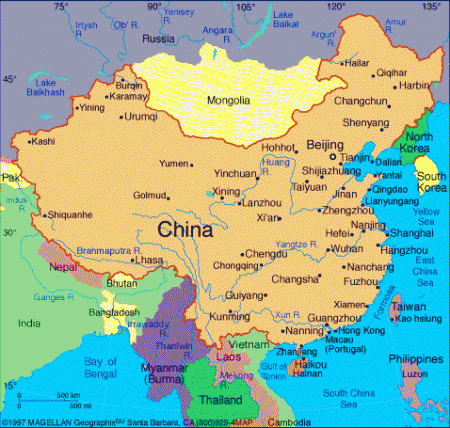 Austin Peay State University adjunct professor of history Greg Gillis had the opportunity to teach English to Chinese students over the summer. Gillis teaches world history at Fort Campbell (Ky.) High School and serves at the Austin Peay Center at Ft. Campbell Center as an adjunct professor of history.
During the month of July, Gillis spent three weeks in Jiu Jiang, China, teaching conversational English with approximately 30 10- to 12-year-old primary students and approximately 30 14- to 16-year-old secondary students. «Read the rest of this article»
Related Images:
Austin Peay State University announces the schedule of classes for the Spring 2009 Community School of the Arts.
The Community School of the Arts teaches a variety of music and visual arts classes to children and adults. The spring term begins Tuesday, Jan. 20 and ends on Saturday, May 2.
The dates for preregistration for returning students is Nov. 24 – Dec. 5. Open registration for new students begins Dec. 8. All classes begin during the week of Jan. 20 unless otherwise stated in the class description. Late registration will be accepted.
Music classes are scheduled to take place in the Music/Mass Communication Building on APSU's main campus. Available classes are listed below along with course descriptions.
INDIVIDUAL MUSIC LESSONS give students one-on-one instruction for 30 minutes each week on the bassoon, cello, clarinet, flute, guitar, horn, oboe, piano, saxophone, trombone, trumpet, tuba/euphonium, violin/fiddle or voice.  Lessons take place weekday afternoons and evenings. There are 14 lessons per semester and an end-of-semester recital.  Lessons begin Jan. 20. The cost of enrollment is $280 semester. «Read the rest of this article»
Related Images:
The Austin Peay State University Department of Art is pleased to announce the Senior Graphic Design Show, which features the work of senior graphic design majors scheduled to graduate from the Bachelor of Fine Arts program in December. There is no charge for admission and the display is open to the public. Professionals in the design industry and people interested in art and design are encouraged to attend.
The show will begin with an opening reception at 7 p.m., Monday, Dec. 1 in the Trahern Gallery. The senior design exhibit will be on display through Dec. 7. «Read the rest of this article»
Related Images:
The holiday shopping season is now upon us. Every retail store, and shopping mall is raising their big 'Sales of the Season' signs and each competing for your dollar. Your children's eyes are beginning to develop that twinkle about them, and letters to Santa are beginning to be drafted.
Before you set your alarm clock this Black Friday to storm the stores for all the latest toys please take this into consideration.
August 2007 Mattel toys recalls 18.6 million toys that "might contain tiny, dangerous magnets or toxic lead paint". These magnets inside of the toys if swallowed have been known to connect across intestines and rip a child's bowls apart.
PVC (polyvinyl chloride) or vinyl is one of the most hazardous plastics to humans and the environment. When heated PVC can produce dioxins, the most potent synthetic chemicals ever tested. (http://www.besafenet.com/pvc/about.htm) «Read the rest of this article»
Related Images:
Friends of Clarksville Academy is making plans to help make the holidays a little brighter for the following:  Toys for Tots, the homeless, one of our deployed military units, and local nursing home residents.  Please join us by making a monetary, toy, or new clothing donation by December 19.  Your donation may be brought to Clarksville Academy and given to Mrs. Turnage at the reception desk.
Builders Club helps those less fortunate
Builders Club is sponsoring a Salvation Army gift drive this holiday season.  Every class in the school is sponsoring a Clarksville-area child.   Teachers will be sending home information regarding this event and the age, size, needs, etc. of the child sponsored by your student's class.   All donations are welcome and appreciated! Our goal is to have 100% participation in grades K-12.  Deadline for gifts is December 12th!  Happy Holidays! «Read the rest of this article»
Related Images: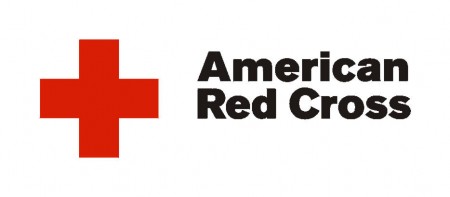 It truly is the most wonderful time of the year. Time to let food, revelry, presents and merriment meld into another happy holiday. And while you are preparing holiday memories that will last forever, the American Red Cross wants you to keep in mind – the best holiday is a safe holiday.
It's easy to plan a happy and safe holiday when you use these Red Cross tips as your guide:
Be a lifesaver during the holidays and always. The Red Cross recommends at least one person in every household should be trained and certified in first aid and CPR/AED. Your local Red Cross chapter has conveniently scheduled courses; and can have you trained and certified in a few hours.
Don't move a muscle until they buckle. Each person in your vehicle should have their seatbelts securely fastened before driving off. Ensure children are buckled up and their car seats are installed appropriately based on their age and size.   Children 12 and under should always sit in the backseat.
Make sure your sitter's safe. Babysitters are at a premium during the holidays but you still want to make sure you are leaving your little ones in capable hands. Look for a sitter that is Red Cross certified.  Red Cross sitters are trained in basic care, how to spot an emergency, safe play, first aid and some are certified in CPR. If your favorite sitter is not Red Cross trained, there is still time before the office party. Consider giving her or him a gift certificate to a course as an early present. «Read the rest of this article»
Related Images: