Montgomery County Sheriff John Fuson named to Governor's School Safety Working Group

Nashville, TN – Tennessee Governor Bill Haslam has formed a working group of leaders from the executive branch, General Assembly, safety, education and mental health to immediately begin reviewing school safety in Tennessee and provide recommendations to enhance the security of school children.
While all schools in Tennessee currently have safety plans in place, the Governor's School Safety Working Group will convene this week to review the policies, procedures and process of developing and implementing those plans, as well as other school safety measures, including communication and collaboration among law enforcement, educators and mental health professionals.
«Read the rest of this article»

Clarksville, TN – The Austin Peay State University Department of Art + Design, with support from the APSU Center of Excellence for the Creative Arts, will welcome artist Dario Robleto to campus for a public lecture at 6:00pm, Tuesday, March 13th, in Heydel Hall (Art + Design Room 120).
Robleto will be a guest artist, invited by the Acuff Chair of Excellence Sonya Clark. That Tuesday, before his lecture, he will meet with the students from Clark's Acuff class.
«Read the rest of this article»

Clarksville, TN – On March 8th and 9th, 2018 the Austin Peay State University Board of Trustees will host its spring meetings at the Fort Campbell Military Installation and on the APSU campus.
The Board's Business and Finance Committee, Academic Policies and Programs/Student Life Committee, and Audit Committee will meet at 2:00pm that Thursday at the APSU Education Center, Building #203 on the Fort Campbell Army Installation.
«Read the rest of this article»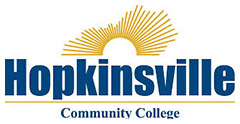 Hopkinsville, KY – Hopkinsville Community College (HCC) student Joshua Rozmarynowski, 20, of LaFayette, Kentucky has been selected to travel to NASA's Stennis Space Center February 20-23 to participate in the NASA Community College Aerospace Scholars (NCAS) onsite experience.
Rozmarynowski has been selected as one of 171 community college students from across the U.S. to be part of the NCAS onsite experience.
«Read the rest of this article»
Montgomery County, TN – The Clarksville-Montgomery County School System has announced that Kindergarten Kickoffs for the 2018-19 school year will be held March through May at each of the 23 CMCSS elementary schools offering kindergarten.
«Read the rest of this article»

Clarksville, TN – Austin Peay State University has received recognition for the third year in a row by the Arbor Day Foundation, recognizing the campus as a Tree Campus USA.
To obtain this distinction, Austin Peay State University has met the five core standards for sustainable campus forestry required by Tree Campus USA, including establishment of a tree advisory committee, evidence of a campus tree-care plan, dedicated annual expenditures for its campus tree program, an Arbor Day observance and the sponsorship of student service-learning projects.
«Read the rest of this article»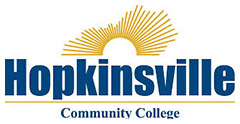 Hopkinsville, KY – Nationally-recognized traffic safety expert and professional race driver Andy Pilgrim will give a free presentation on essential driving and safety skills for parents of children of all ages at on Wednesday, March 7th, at 6:00pm in the Auditorium Building Lecture Hall on the campus of Hopkinsville Community College.
Pilgrim, a United Kingdom native who became a U.S. citizen in 1989, will be the keynote speaker for the Regional Entrepreneur Conference at HCC that morning.
«Read the rest of this article»

Clarksville, TN – At first, it sounds like the set-up to a joke—a voice actor, a Restoration-era drama scholar and a sound engineer walk into a bar (or coffee shop, in this case).
But instead of hijinks, these three Austin Peay State University professors discuss a bold collaborative project to connect students from different disciplines and provide an entertaining resource for the community.
«Read the rest of this article»

Clarksville, TN – The high desert region of Northeastern Nevada is known for its sparse, khaki-colored landscape, but if you happened to be passing through the area eight to 16 million years ago, it would have looked completely different.
"Our research indicates that Northeastern Nevada was transected by a greater than 190-kilometer-long fault zone bordering grasslands with rivers and lakes where ancient rhinoceroses, camels, and horses grazed in the shadow of a series of large, explosive volcanoes that periodically erupted voluminous hot clouds of volcanic ash that torched the landscape," Dr. Phyllis Camilleri, Austin Peay State University professor of geology, said.
«Read the rest of this article»

Clarksville, TN – At the awards banquet during the Southeastern Interfraternity Conference (SEIFC) Annual Leadership Academy in Atlanta, Georgia, Austin Peay State University student Aristeo S. "Ari" Ruiz was named SEIFC's Gregory R. Singleton Fraternity Man of the Year.
"This award means a lot for me because it has given me a platform to say that we all need to reignite the purpose for fraternity and sorority life and go back to the basics – our values," Ruiz said.
«Read the rest of this article»