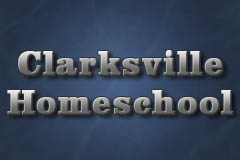 Clarksville, TN – Most of us are aware that homeschooling has grown in popularity in recent years, but many would be surprised to know that more than 100 students from Clarksville-Montgomery County attended this year's Clarksville Homeschool Co-op Prom.
Becky Bittner is one of the volunteers that help to organize the annual event.
"All these students are from homeschool families," Bittner said. "This prom is put on each year by CHC, and everyone here is a volunteer. The parents are the ones who make this happen. I've been directing the event for the past couple of years, and we have a great team of parents that just want to see their kids have a great time at prom."
«Read the rest of this article»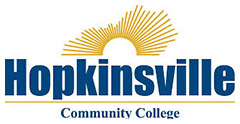 Hopkinsville, KY – Hopkinsville Community College's 52nd Commencement Ceremony will take place at 7:00pm on Friday evening, May 4th, 2018 at the James E. Bruce Conference and Convention Center located at 303 Conference Center Drive in Hopkinsville Kentucky.
The ceremony will be streamed live online. A link to the webcast can be found on HCC's website homepage, www.hopkinsville.kctcs.edu, under announcements and on the college's social media pages on the day of the event.
«Read the rest of this article»

Clarksville, TN – Pool season is officially here, which means summer is even closer. The pool at the APSU Foy Fitness and Recreation Center opened Tuesday, April 17th, to students, members and the Clarksville community.
«Read the rest of this article»

Clarksville, TN – Holly Bunner shouldn't have fond memories of Japan. The last time she was there, the Austin Peay State University student spent four hours on a bus, then bicycled through the rain to a small noodle shop. After her meal, she took an awkward step on a small ledge outside the shop.
"Holly stepped on it in exactly the wrong way and broke her foot," Dr. David Rands, APSU associate professor of history and director of the Asian Studies program, said. "So she's had the experience of going to a Japanese doctor and getting a Japanese cast on her foot, and after all that, she still seems to like Japan."
«Read the rest of this article»

Clarksville, TN – Tennessee State Representative Jay Reedy, a U.S. Army veteran and Austin Peay State University alumnus, will be the guest speaker at APSU's Spring 2018 Military and Veteran Graduate Recognition Ceremony and Coin Presentation next week.
The ceremony, set for 5:00pm on Wednesday, May 2nd, 2018 in the Morgan University Center Ballroom, honors Austin Peay's graduating students who are either veterans, National Guard, reservists or active-duty military personnel.
«Read the rest of this article»

Clarksville, TN – Valerie Hunter-Kelly, co-owner of Keller Williams Realty-Clarksville and a nationally recognized real estate professional, will deliver the keynote address at Austin Peay State University's Spring Commencement on May 4th, 2018 in the APSU Dunn Center.
Hunter-Kelly has more than 25 years of experience in the real estate industry, and she is the listing specialist for The Air Assault Team at Keller Williams.
«Read the rest of this article»
Clarksville, TN – Clarksville Academy Prom 2018 was held at Hopkinsville's James E. Bruce Convention Center, with 158 students participating in this year's Grand March, followed by dinner, dancing, and a very special after-party.
CA's Amanda Pitt was one of the organizers of this year's event. She also had the honor of introducing the couples as they descended the elegant staircase, and stood before a crowd of hundreds of family members and friends.
«Read the rest of this article»

Clarksville, TN – This summer, Google is again partnering with Austin Peay State University to teach high school students the basics of video game design and computer coding.
«Read the rest of this article»

Clarksville, TN – When Charles Crow started filming everyday life in downtown Clarksville, there was no such thing as YouTube or iPhones or even the Internet.
The year was 1937, and Crow, a young editor with The Leaf-Chronicle, had just purchased a 16-millimeter Keystone Camera—one of the first affordable film cameras sold in the U.S. It only captured images in black and white and without sound.
«Read the rest of this article»

Clarksville, TN – On Monday, April 16th, Brad Averitt, Austin Peay State University director of development, will join about 30,000 other runners for one of the nation's most hallowed races—the Boston Marathon.
He's likely to stand out, wearing a red shirt with the APSU logo on the chest, but as he weaves past slower runners, they might wonder about the words on the back — #GovsGive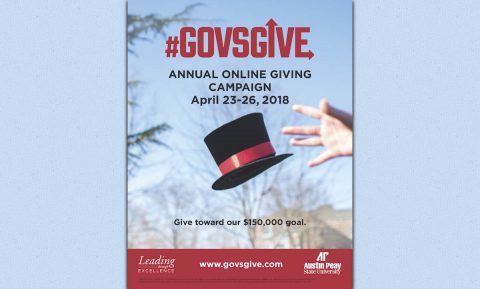 «Read the rest of this article»