Currently browsing: Events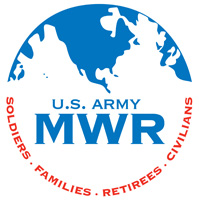 Fort Campbell, KY – Effective communication does not happen by accident – it is learned. Join this two and a half hour workshop and learn how to strengthen your relationship through effective communication.
On April 24th from 6:00pm until 8:30pm, the Army Community Service Family Advocacy Program will hold a Couples' Communication Workshop at the Family Resource Center. «Read the rest of this article»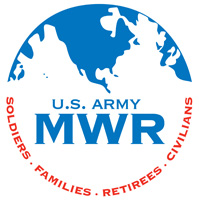 Fort Campbell, KY – For those that want to create something special for their mother for Mother's Day, Guenette Arts and Crafts is offering a Daddy and Me workshop that focuses on creating Mother's Day projects on April 26th from 10:00am to 2:00pm.
The Daddy and Me workshop will offer 5 different projects for the cost of $12.00 per child. The workshop is open to all ages and as well mothers and grandparents.
Pre-registration is not required.  For more information about Daddy and Me, please call the Guenette Arts and Crafts Center at 270.798.6693/3625.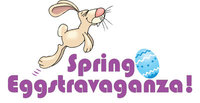 Clarksville, TN – The annual Spring Eggstravanganza has been scheduled for April 19th, 2014 at Heritage Park Sports Complex.
The fun kicks off at 1:00pm with free activities for children followed by the hunting of over 20,000 candy and prize-filled eggs.
«Read the rest of this article»
The 121st meeting. They begin their eleventh year.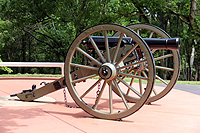 Clarksville, TN – The next meeting of the Clarksville (TN) Civil War Roundtable will be on Wednesday, April 16th, 2014 at the Bone & Joint Center, 980 Professional Park Drive, right across the street from Gateway Medical Center. This is just off Dunlop Lane and Holiday Drive and only a few minutes east of Governor's Square mall.
The meeting begins at 7:00pm and is always open to the public. Members please bring a friend or two – new recruits are always welcomed.
Topic: "Conflict and Controversy: The Affair at Spring Hill, Tennessee, November 29th, 1864"
«Read the rest of this article»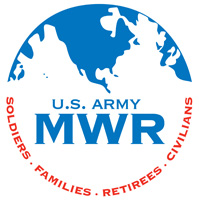 Fort Campbell, KY – Calling all Softball players! Family and MWR Sports and Fitness is taking sign-ups for Softball leagues. Softball is open to Company Level and Women's teams.
Company level participants must be active military. Women's league participants must be 18 or older with a valid ID card. The deadline to register for Softball Season 1 is April 18th with play beginning on April 28th. «Read the rest of this article»

Clarksville, TN – The weekly Clarksville Parks and Recreation Department Recreation Report provides Clarksvillians with a glimpse at the activities and events that are available from the Parks and Recreation Department for them to enjoy together as a family.
This weeks highlights include: Hershey Track and Field, School is out come Swim, Queen City Road Race Early Bird Deadline, Sleep Under the Stars and Movies in the Park.
«Read the rest of this article»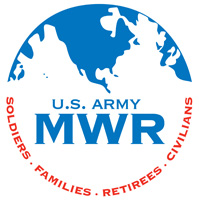 Fort Campbell, KY – Herschel Walker, the NFL star and MMA fighter will be coming to Fort Campbell on April 16th. Come hang out at The Zone and visit with Mr. Walker. There is no cover charge to enter The Zone but you must be at least 18 years of age.
Win the chance for an authentic NFL football by purchasing concessions from the snack bar, 4:30pm to 7:30pm. The receipts will be put into a box for a drawing at 7:30pm.
For more information about the Herschel Walker Meet and Greet, please call The Zone at 270.461.0603.
Fort Campbell hosts Georgia Soldiers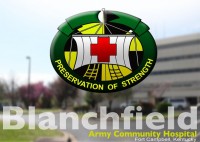 Fort Campbell, KY – The Fort Campbell Warrior Transition Battalion is hosting regional Warrior Games trials April 14th to 17th at Fort Campbell, KY.
These preliminary trials will select active duty and veteran athletes to compete for a spot on the 40-person Army team in the 2014 Warrior Games at the Olympic Training Center in Colorado Springs this October.
«Read the rest of this article»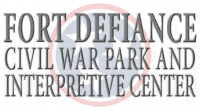 Clarksville, TN – The Fort Defiance Interpretive Center will display artifacts from the American Civil War, such as weapons, accoutrements, and personal items from the average soldier Saturday, April 12th from 10:00am to 5:00pm. The Fort Defiance Interpretive Center is located at 120 Duncan Street.
In addition to the artifact display, John Walsh will be on hand to answer any questions.
«Read the rest of this article»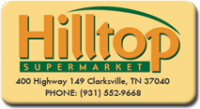 Clarksville, TN – Hilltop Super Market will be holding their 19th Annual Easter Egg Hunt on Saturday, April 19th, 2014. Festivities start at 11:00am and the Easter Egg Hunt will begin at 2:00pm sharp.
There will be inflatables, face painting, bounce houses, festivities, games, fun, food and prizes for children of all ages. Bring your camera and take your picture with the Easter Bunny.
«Read the rest of this article»