Clarksville, TN – Hope Pregnancy Center is pleased to announce the second annual Mother Son Character Ball, to be held Friday and Saturday, November 7th and 8th. Event is open to mothers, grandmothers, aunts or any adult female role model, and young men in grades K through 12, as well as college age. Come enjoy dancing, dessert, and a brief encouraging message focused on the event theme, "Man of Courage".
The Character Ball was designed as a companion event to the popular Father Daughter Purity Ball offered in February «Read the rest of this article»

Clarksville, TN – The Port Royal By Lantern event is this Friday and Saturday October 24th and 25th.
Take a lantern guided tour through Port Royal State Historic Park and meet some of Port Royal's most famous (and infamous) residents as they tell tales of the frontier, the Bell Witch, Night-Riders, Ichabod Crane and more!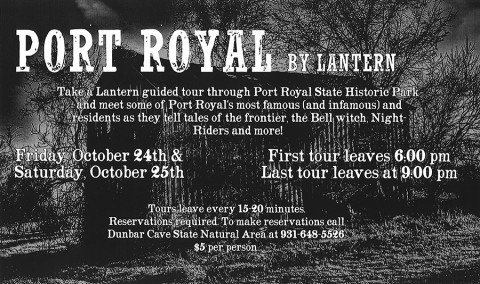 «Read the rest of this article»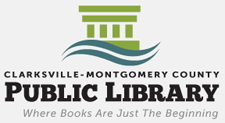 Clarksville, TN – The Cumberland Winds Concert Band will bring its Big Band style Jazz Project to the Public Library on Saturday, October 25th at 1:00pm.
The concert will be held in the atrium of the library and will coincide with the final afternoon of the Friends of the Library Fall Used Book Sale.
«Read the rest of this article»
Let's Do the Time Warp Again!

Clarksville, TN – Prepare to do the "Time Warp" like you have never done it before! Dig out your fishnet stockings and sharpen your stilettos … that sweet transvestite and his motley crew are back by popular demand! Richard O'Brien's cult classic "The Rocky Horror Show" returns to the Roxy Regional Theatre for five performances only, October 24th through October 31st.
Cameron Perry and Elena Pascullo star as Brad Majors and his fiancée Janet Weiss, two clean-cut young people on the way to visit an old college professor.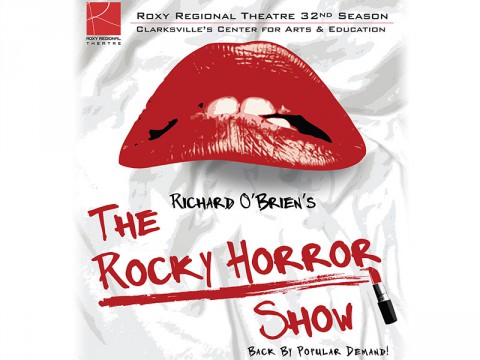 «Read the rest of this article»

Clarksville, TN – The Winter Market at the Smith-Trahern Market will open on Friday, October 24th. The hours are 9:30am – 1:00pm. Vendors Are Welcomed at $5.00 each.
The Smith Trahern Mansion will be opened for vendors to set up at 8:30am. These first days we do recommend you bringing a table or two. It is a friendly family orientated atmosphere! Call: Barbara Brown, Coordinator at 931.801.0822. «Read the rest of this article»

Clarksville, TN – Dunbar Cave State Natural Area has been a State Park since 1973. The cave and its surrounding 110 acres have considerable scenic, natural and historical significance. The entrance offered shelter to prehistoric Native Americans as far back as 10,000 years.
Dunbar Cave State Natural Area will present many nature programs this summer. There are programs for children and adults.
Some of the upcoming events include:Port Royal by Lantern, Walk at Port Royal, Trees of Port Royal, Trees of Dunbar Cave, Trail of Tears Walk and Trail Walk.
«Read the rest of this article»

Clarksville, TN – Are you at least 50 years of age and looking for something fun to do? The Kleeman Community Center will host a Silver Social, sponsored by the Distinguished Steppers Unlimited, on Saturday November 15th, 2014 from 6:00pm to 10:00pm!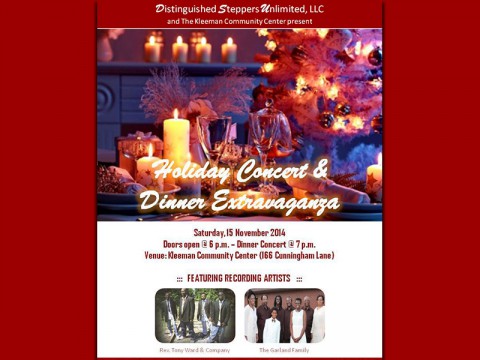 «Read the rest of this article»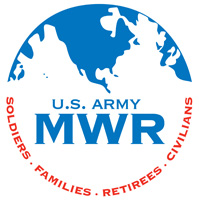 Fort Campbell, KY – Join MWR for Monster Bash at The Zone on October 24th. We're planning a great night of fun, music and prizes.
Come dressed in your costume and you might win one of the prizes for first, second and third place in the costume contest.
First place will win at $150.00 gift card, second place will win a $100.00 gift card, and third place will win a $50.00 gift card.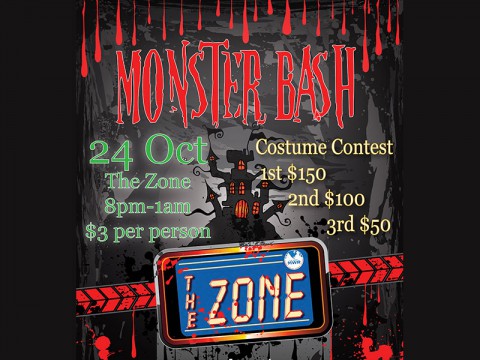 «Read the rest of this article»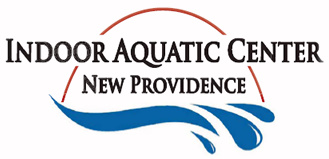 Clarksville, TN – The City of Clarksville Parks and Recreation Department is excited to bring back Toddler Splash, a monthly event for toddlers and their families.
The first Toddler Splash of the indoor season will be November 5th. The monthly event will take place on the first Wednesday of every month from 10:00am to 12:00pm at the Indoor Aquatic Center, located at 166 Cunningham Lane.
«Read the rest of this article»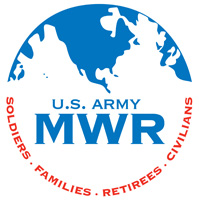 Fort Campbell, KY – Join the Fort Campbell community on November 1st as we hold the Hero and Remembrance Run, Walk or Roll – this year's Fort Campbell Run for the Fallen.
This commemorative 5K and 1 mile walk/run will take place at Town Center, directly across from Division Headquarters. Runners and walkers will be received at 7:00am and the opening ceremonies will begin at 8:00am. Runners will depart at 8:15am followed by the walkers at 8:30am.
«Read the rest of this article»