Clarksville, TN – If you have ever dreamed of treading the boards at Clarksville's oldest professional live theatre, now's your chance!
Local auditions for the Roxy Regional Theatre's SEASON 35 will be held next Saturday, July 29th, 2017 beginning at 10:00am.
Auditions, which are for ages 18 and up, are by appointment only. Paying and non-paying roles are available, but actors MUST be able to attend daytime rehearsals and performances.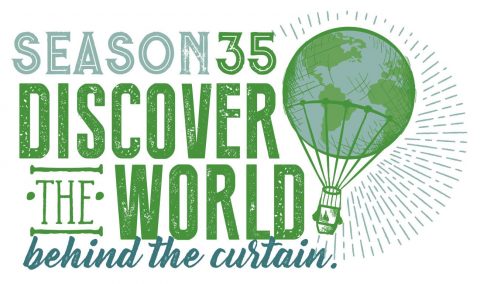 «Read the rest of this article»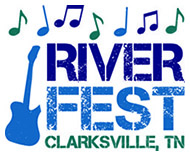 Clarksville, TN – Registration is going on now for the Eleventh Annual Riverfest Regatta. Participants can enter as an individual or as a team for a chance to win award. The Riverfest Regatta will take place Saturday, September 9th, 2017 at the McGregor Park boat ramp. New this year, the event will take place at 1:00pm instead of early in the morning like in past races.
This boat race is not like any ordinary boat race. Participants will compete in their boats made of cardboard, plastic bottles, or a few other approved materials. There will be several divisions all racing down the 100-yard long course on the Cumberland River.
«Read the rest of this article»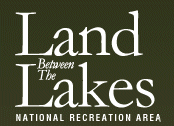 Land Between the Lakes, KY/TN – Land Between the Lakes asks the public to participate in a food drive on Saturday, July 29th. Visitors can bring 2 cans or boxes of non-perishable food items (per person) to any facility listed and receive a special discount.
Donations will go to the Stewart County Food Bank, Helping Hands in Trigg County, and Hope Food Bank in Lyon County.
«Read the rest of this article»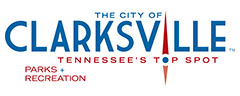 Clarksville, TN – The Mayor's Summer Night Lights, hosted by Clarksville Parks and Recreation, is nearing the end of its fifth successful season.
This program strives to create a fun atmosphere that offers youth and teens a positive way to spend time during the summer. Each night features a healthy meal provided by a local food charity, a variety of activities including a DJ, sports tournaments, arts & crafts, inflatables, health and job information booths, motivational speakers, and special guests.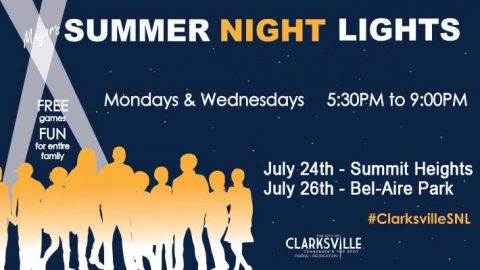 «Read the rest of this article»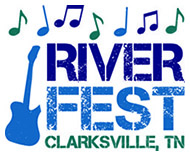 Clarksville, TN – Applications are being accepted for the City of Clarksville's 30th annual Riverfest Celebration, presented by Budweiser. The Festival will be Thursday, September 7th through Saturday, September 9th, 2017. Vendors and entertainers are encouraged to apply online at www.clarksvilleriverfest.com
The Festival can only accept a limited number of applicants, so submit your form as soon as possible.
«Read the rest of this article»
Written by Leon Roberts
U.S. Army Corps of Engineers, Nashville District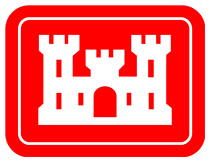 Nashville, TN – The U.S. Army Corps of Engineers Nashville District is encouraging the public to view the total solar eclipse at Corps of Engineers lakes when the sun sweeps over Kentucky and Tennessee from approximately noon to 3:00pm Central Time August 21st, 2017.
Free viewing areas in the path of totality have been designated at Lake Barkley in Kentucky, and Cheatham Lake, Old Hickory Lake, J. Percy Priest Lake, Cordell Hull Lake, and Center Hill Lake in Tennessee.
«Read the rest of this article»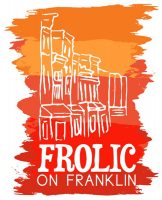 Clarksville, TN – Applications are now being accepted for booth space at the 12th annual "Frolic on Franklin: A Celebration of the Arts."
The event will be held on Saturday, September 16th, 2017 from 8:30am to 3:30pm, in the 100-block of Franklin Street in Historic Downtown Clarksville.
Coordinated by the Roxy Regional Theatre, the street event offers 30 vendor spaces for artists to showcase and sell fine arts and handcrafted items, including photography, paintings and drawings, pottery, jewelry, glass items and more.
«Read the rest of this article»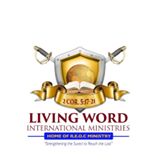 Clarksville, TN – Living Word International Ministries of Clarksville is excited to host its annual Back to School Bash on Saturday, July 29th, 2017 from 11:00am til 1:00pm. This year's event is for elementary-aged children in grades Kindergarten through 5th.
Since its first year, Living Word's Back to School Bash has provided free, essential school supplies and backpacks for children in the community. "We want to encourage maximum learning every school year and take away some stress off parents," says Janelle Powell, coordinator of the event. "It's our mission to make sure the children in our community start the year off with what they need to learn," she adds.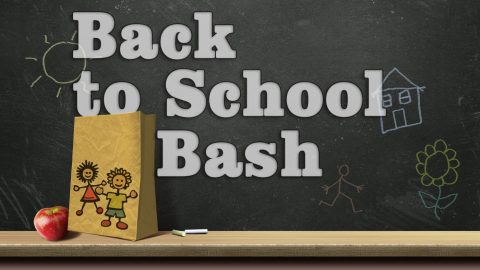 «Read the rest of this article»

Clarksville, TN – This summer, beat the heat and come on down to Truvy's beauty shop, where the motto is "there is no such thing as natural beauty" and all the ladies who are "anybody" come to have their hair done. The Roxy Regional Theatre presents Robert Harling's stage hit "Steel Magnolias", July 28th through August 19th, 2017.
Directed by Ryan Bowie, the beloved comedy-drama which inspired the 1989 film starring Dolly Parton, Julia Roberts, Sally Field, Shirley MacLaine, Olympia Dukakis and Daryl Hannah centers on the bond among a group of six Southern women at a small-town beauty shop in northwest Louisiana.
«Read the rest of this article»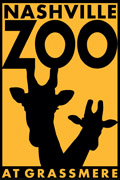 Nashville, TN – Nashville Zoo invites wine lovers to Red, White and Zoo on Friday, July 28th, 2017 at 7:00pm. The social event takes patrons on an evening stroll through parts of the Zoo as they enjoy unlimited wine tastings from around the world.
At Red, White and Zoo, guests can wander the Zoo trails while enjoying unlimited samples of wine. The Zoo's Masai giraffe, Caribbean flamingo, meerkat exhibit and more will all be open until sundown with keepers available to answer guests' questions. Other activities for the evening include live music, special animal encounters and food available for purchase through local vendors.
«Read the rest of this article»