Currently browsing: Events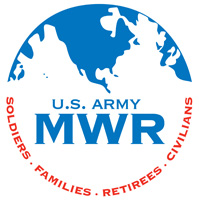 Fort Campbell, KY – Tis' the season for a – Pool Party! Join Gardner Indoor Pool for a Christmas Pool Party on December 14th from 6:00pm to 9:00pm. This is a free event and you'll find face painting, crafts, a Family friendly movie, and prizes.
Come out and enjoy an evening away from shopping and the hustle and bustle of the season. Don't let the cold weather keep you away because it's never too cold to swim at Gardner Indoor Pool!
For more information about the Christmas Pool Party, please call Gardner Pool at 270.798.6310

Clarksville, TN – The Christmas Cookie Bake-Off, which was once a feature of "Downtown for the Holidays, is now part of Christmas on the Cumberland!
Bakers of all skill levels are encouraged to bake their favorite holiday treat and submit their entry for a chance to win a Kitchen aid mixer!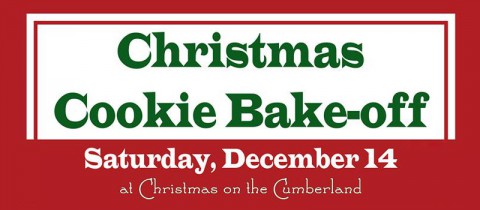 «Read the rest of this article»

Clarksville, TN – On Saturday, December 14th, 2013, at the Sango WalMart, at 8:00am, the Clarksville Police Department is hosting the Shop with a Cop Event.
The Clarksville Police Union and the FOP jointly sponsor the event. There will be between 100 and 150 children shopping. Eighteen Elementary Schools guidance counselors, Clarksville Police personnel, and citizens of our community nominated the children chosen.
«Read the rest of this article»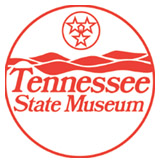 Nashville, TN – A groundbreaking exhibit about the slaves and slaveholders who worked and resided at a distinctive plantation in Tennessee will open next year at the Tennessee State Museum in Nashville.
The exhibit, Slaves and Slaveholders of Wessyngton Plantation, looks at the lives of both the enslaved African Americans and their white owners on the 13,000 acre plantation in Robertson County, Tennessee. The exhibition, which is free to the public, will open February 11th and close August 31st, 2014.
«Read the rest of this article»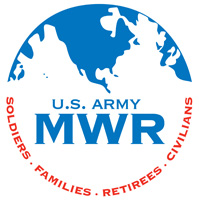 Fort Campbell, KY – Ladies, are you trying to decide what to get your significant other for Christmas? When you think about it, do you end up with a great big – I don't know? Let Air Assault Auto help you!
Get your man to drop by Air Assault Auto and fill out a gift registry card. They'll keep his wish list on file for your visit on "Ladies Night". The "Ladies Night" event will take place on December 12th from 5:00pm to 8:00pm – after normal business hours so you'll have the place to yourselves. «Read the rest of this article»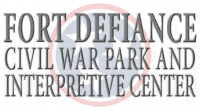 Clarksville, TN – On Sunday, December 15th, 2013 from 3:00pm to 6:00pm, come to the Fort Defiance Interpretive Center to experience the holidays as soldiers and civilians did in the 1860s.
Visitors to the event will be able to step back in time and see period decorations, visit with a nineteenth century Santa, and enjoy eggnog, cakes and caroling.
«Read the rest of this article»
Special Holiday Activities All Month Long at Governor's Square Mall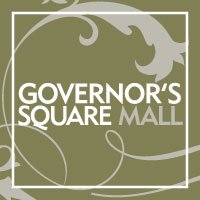 Clarksville, TN – Scotto Pizza is hosting a Holiday Pizza Party with Santa on Saturday, December 21st at 11:00am in the Food Court. Santa will be visiting with guests from 11:00am–11:30am.
The pizza party includes two meal options and each child will receive a Captain McFinn holiday coloring book. Tickets ($5.00) are available at the Customer Service Center by Dillard's.
Meal options include either a slice of pizza, fries and a 16oz soda, or two slices of pizza and a 16oz soda. Tickets must be purchased by Wednesday, December 18th. «Read the rest of this article»

Nashville, TN – Members of the Tennessee Wing, Civil Air Patrol, invite the public to sponsor remembrance wreaths  for placement on the graves of Veterans on December 14th at Veteran cemeteries across the state to honor those who served.
Sponsors can designate where the wreaths will be laid in their community. The Wing efforts coincide with tributes occurring simultaneously across the country during the annual Wreaths Across America Observance. «Read the rest of this article»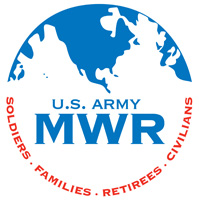 Fort Campbell, KY – Plan now to join Hooper Bowling Center for a Family friendly New Year's Eve Party. On December 31st, starting at 8:00pm and ending at 1:00am, Hooper will be ringing in 2014 with bowling, pizza, party favors and sparking juice.
If you purchase your ticket before close of business on December 15th, the early bird price is only $79.95, a savings of $10.00. Tickets purchased after December 15th, will cost $89.95. «Read the rest of this article»

Clarksville, TN – The weekly Clarksville Parks and Recreation Department Recreation Report provides Clarksvillians with a glimpse at the activities and events that are available from the Parks and Recreation Department for them to enjoy together as a family.
This weeks highlights include: Christmas on the Cumberland, Christmas Cookie Bake-Off, Indoor Aquatic Center to host New Year's Eve Bash, and
Chocolate Affair Tickets.
«Read the rest of this article»