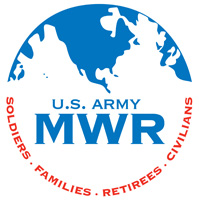 Fort Campbell, KY – D.W. Recreation Center has lots of fun activities planned for October.
As always, you are invited to participate in these recurring events: Play in a 9-Ball Tournament on Monday at 6:00pm; Madden 25 Tournament on Tuesday at 6:00pm; Spades Tournament on Wednesday at 7:00pm; Dominoes Tournament on Thursday at 6:00pm, Table Tennis Tournament on Friday at 7:00pm; and an 8-Ball Tournament on Saturday at 2:00pm.   «Read the rest of this article»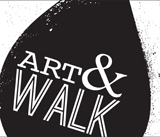 Clarksville, TN - Produced by The Downtown Clarksville Association, First Thursday Art Walk is a free, self-guided tour spanning a 5-block radius that combines visual art, live music, engaging events and more in the heart of Downtown Clarksville.
With 10+ venues, bars and businesses participating each month, the First Thursday Art Walk in Clarksville is the ultimate opportunity to savor and support local creative talent.
«Read the rest of this article»

Clarksville, TN – The October 3rd deadline to register for Twilight Basketball men's league is quickly approaching.
This new opportunity for basketball enthusiasts ages 18 and older, will be held at the Kleeman Community Center, located at 166 Cunningham Lane, on Saturdays October 17th-December 29th from 5:00pm to 10:00pm.
«Read the rest of this article»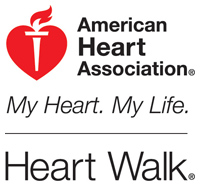 Nashville, TN – Get your walking shoes on! The 2014 Greater Nashville Heart Walk will welcome 10,000+ walkers bright and early at Vanderbilt University sports field (Blakemore Avenue/Natchez Trace) next Saturday, October 4th, 2014. It's one of the largest fundraising walks in Tennessee.
The annual event is the largest fundraiser for the American Heart Association in the Nashville area, and funds go to vital research, public health programs and community education to fight heart disease and stroke, which together kill 1 in 3 Americans. This year's fundraising goal is $2 million.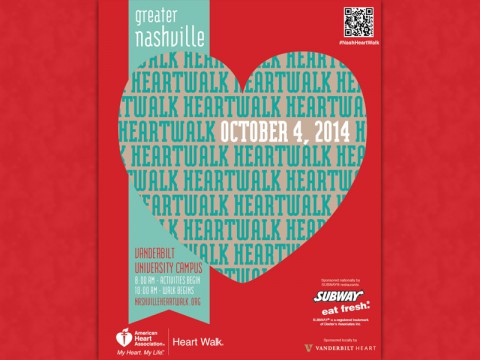 «Read the rest of this article»

Clarksville, TN – The Clarksville Area Chamber of Commerce will host the 22nd Annual Veterans Day Breakfast on Saturday, November 8th at 7:30am at APSU's Morgan University Center.
«Read the rest of this article»

Clarksville, TN – The weekly Clarksville Parks and Recreation Department Recreation Report provides Clarksvillians with a glimpse at the activities and events that are available from the Parks and Recreation Department for them to enjoy together as a family.
This weeks highlights include: Handmade Holidays vendor application deadline nears, Spooky Spectacular and Haunted Maze & Swim, and Bark in the Park Seeks Vendors.
«Read the rest of this article»

Clarksville, TN – Dunbar Cave State Natural Area has been a State Park since 1973. The cave and its surrounding 110 acres have considerable scenic, natural and historical significance. The entrance offered shelter to prehistoric Native Americans as far back as 10,000 years.
Dunbar Cave State Natural Area will present many nature programs this summer. There are programs for children and adults.
Some of the upcoming events include: Port Royal Plant Walk, Raccoons and Ripe Corn, Evening Nature Hike, Port Royal History Walk, Trees of Dunbar Cave, Evening Nature Walk, Trees of Port Royal, and Full Moon Hike.
«Read the rest of this article»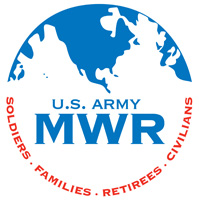 Fort Campbell, KY – Estep Wellness Center is holding a Bench Press Competition Series starting on September 30th.
This competition is open to all male and female U.S. Military and Fort Campbell Department of Defense ID Cardholders. Age groups will be 18 to 29 and 30 and over. Each participant must show proof of age via ID card.
Competition series dates are listed below and lifts can be completed between 11:00am to 7:00pm each day. «Read the rest of this article»

Nashville, TN – The 2014 Beyond Becoming an Outdoors-Woman Muzzleloader Workshop will be sponsored by the Tennessee Wildlife Resources Agency November 14th-16th in Humphreys County.
Female hunters 18 and older will have the opportunity to learn about hunting deer during a weekend with like-minded individuals. The private farm for the event incorporates a variety of wildlife management practices and totals more than 2,000 acres of prime deer habitat. «Read the rest of this article»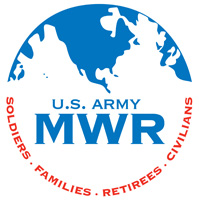 Fort Campbell, KY – Calling all Fantasy Football General Managers. We know it's important for you to update your roster every week so The Zone invites you to come on Tuesday's from 5:00pm to 11:00pm for a "team tinker" session.
It's free to come to The Zone and participate in Fantasy Football Tuesday but you must be at least 18 years of age. Every week, someone will win a burger, fries and soda!
«Read the rest of this article»