Roxy Regional Theatre

Clarksville, TN – The Roxy Regional Theatre is heading west "where the wind comes sweepin' down the plain" to close out Season 35 of live professional theatre on the corner of Franklin Street and First Street.
Legends Bank presents Rodgers and Hammerstein's masterpiece "Oklahoma!" at the Roxy Regional Theatre, beginning Friday, July 27th, at 8:00pm. In keeping with the theatre's traditional pay-what-you-can opening night, all tickets not pre-sold at the regular ticket price will go on sale at 7:30pm that evening for a $5.00 minimum donation.
«Read the rest of this article»
Annual Lone Oak Picnic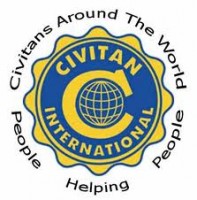 Cunningham, TN – 110th Lone Oak Picnic will be held Saturday, July 28th, 2018 from 10:00am to 2:00pm, in Cunningham, TN. The Lone Oak Picnic will be held rain or shine.
Hosted by Central Civitan Club, proceeds will benefit schools, fire departments, persons in need, etc. in southern Montgomery County.
Come out and enjoy entertainment, meet public officials, and purchase excellent chicken and pork barbecue. The picnic grounds are located between Hwy 13 and Alonzo Place in Cunningham, TN.
«Read the rest of this article»
Downtown @ Sundown Concert Series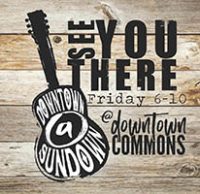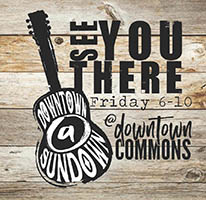 Clarksville, TN – On Friday, July 20th, 2018 Downtown @ Sundown Concert Series and Street Fair will feature the band Thunderstruck; an AC/DC Tribute Band. Neil Brock and the Cover Ups will be the openers. The music begins at 7:00pm with the featured band beginning at 8:00pm.
Come early, bring family, friends, chairs, and blankets. Concert goers wearing AC/DC t-shirts have an opportunity to win some swag. Please leave the coolers and pets at home.
«Read the rest of this article»
Clarksville Civil War Roundtable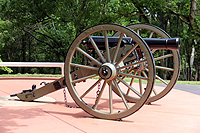 Clarksville, TN – The next meeting of the Clarksville (TN) Civil War Roundtable will be on Wednesday, May 16th, 2018 at the Bone & Joint Center, 980 Professional Park Drive, right across the street from Tennova Healthcare. This is just off Dunlop Lane and Holiday Drive and only a few minutes east of Governor's Square mall.
The meeting begins at 7:00pm and is always open to the public. Members please bring a friend or two – new recruits are always welcomed.
«Read the rest of this article»
Clarksville Riverfest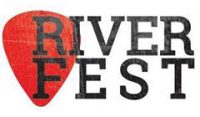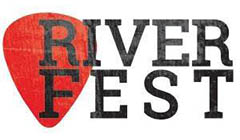 Clarksville, TN – Clarksville Riverfest is excited to host not one but two water competitions as part of this year's festival, Rally on the Cumberland and the Cardboard Boat Regatta.
Rally on the Cumberland will be September 9th at 8:00am and Cardboard Boat Regatta will be the same day at 1:00pm.
«Read the rest of this article»
Written by Bill Peoples
U.S. Army Corps of Engineers, Nashville District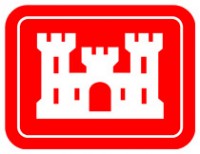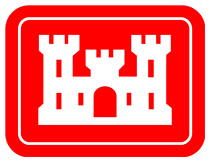 Ashland City, TN – The U.S. Army Corps of Engineers Nashville District is offering public access to Cheatham Navigation Lock located at Cumberland River mile 148.7. The lock is accessible to visitors seven days a week from 9:00am to 5:00pm now through September 3rd, 2018.
Allowing people to visit the lock enhances community relations and lets people see how the lock facilitates movement of commerce within the U.S. Inland Waterway System.
«Read the rest of this article»
Train 36ixty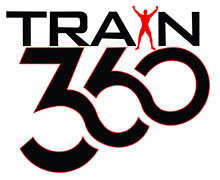 Clarksville, TN – Train 36ixty offers Middle Tennessee's first ever-elite basketball combine!
All basketball players from eighth through 12th grade in Montgomery County, Clarksville, Dickson, Erin, Cumberland City, Springfield, Dover, Nashville Counties, Murfreesboro, Hopkinsville, Kentucky counties, Murfreesboro and surrounding areas are invited to join Train 36ixty at Austin Peay's Foy Recreation Center, 451 Marion Street, Clarksville, Tennessee, on Saturday, August 4th from 10:00am to 2:00pm.
Special rates are available for teams, groups and multiple children who play sports.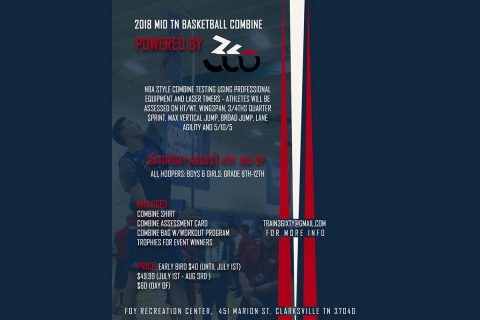 «Read the rest of this article»
Written by Joe Pitts
Tennessee State Representative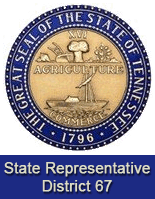 Clarksville, TN – On Thursday, July 19th, 2018 at 10:00am a ceremony will be held to officially designate the naming of a portion of Hwy 41A North, also known as Providence Boulevard, as the Pastor Jimmy Terry, Sr. Memorial Highway at First Baptist Church in Clarksville.
A presentation of the signage marking the designation will be made to Sister Servella Terry, widow of the late Pastor Jimmy Terry, and she will also make remarks at the event.
The Montgomery County delegation of the Tennessee General Assembly sought passage of the bill to honor the life, legacy and memory of Pastor Terry after his passing in June 2017.
«Read the rest of this article»
Gateway Chamber Orchestra

Clarksville, TN – Tickets are on sale now for the Gateway Chamber Orchestra's 10th Anniversary Season – Inspiration Abounds.
The four-concert Masterworks Series will explore composers that have shaped the Gateway Chamber Orchestra (GCO) over the past decade, culminating with a new festival dedicated to Franz Joseph Haydn in April. Internationally acclaimed soloists are scheduled to perform, including Los Angeles Philharmonic principal clarinet Boris Allakhverdyan.
«Read the rest of this article»
American Red Cross
Blood supply dwindles after donations lagged during Fourth of July holiday week

Nashville, TN -An emergency blood shortage is prompting the American Red Cross to issue an urgent call for eligible donors of all blood types – especially type O – to give now and help save lives.
The Red Cross escalated its call for blood and platelet donors after a difficult Independence Day week for donations. More than 550 fewer blood drives were organized by businesses and other community groups last week than during a typical week as individuals across the country celebrated the holiday and enjoyed summer activities.
«Read the rest of this article»