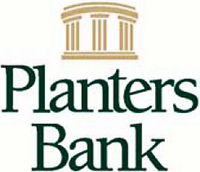 Clarksville, TN – The Planters Bank-Hilldale Gallery will feature "Pen & Ink Drawings" showing simple pleasures in Tennessee by native Clarksvillian Janet Jones Felts from Thursday, April 2nd – Wednesday, May 6th.
Felts' realistic reflections on life are revealed in the exhibit's 12 black and white drawings. The display features three large drawings that reflect a youth's investigations on the farm. Her drawings invite you to rediscover wooden scenes and country roads, along with other forgotten adventures.
«Read the rest of this article»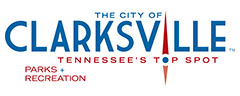 Clarksville, TN – The annual Spring Eggstravanganza has been scheduled for April 4th at Heritage Park Sports Complex, located at 1241 Peachers Mill Road.
The fun kicks off at 1:00pm with free activities for children followed by the hunting of over 20,000 candy and prize-filled eggs.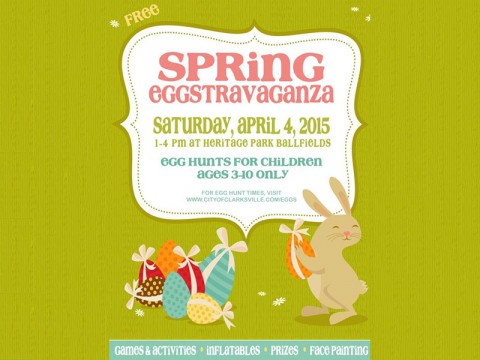 «Read the rest of this article»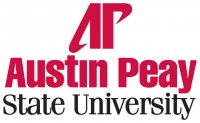 Clarksville, TN – Montgomery County Public Health Director Joey Smith ('99) was recently honored as one of the leaders in his field in the United States, and Austin Peay State University is proud to welcome Smith to campus as he discusses his successes and what he sees in the future of public health.
Smith's discussion will take place from 11:30am–12:30pm on April 8th in University Center room 305, located on the campus of the University.
«Read the rest of this article»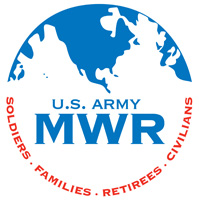 Fort Campbell, KY – Join MWR on Friday, April 10th, for a Mother and Son dance featuring a photo booth, a professional photo set, DJ music, non-alcoholic beverages and a dessert bar.
Dress is semi-formal. This event is recommended for age 5 and older.
The dance starts at 7:00pm and runs through 10:00pm at Cole Park Commons Conference Center.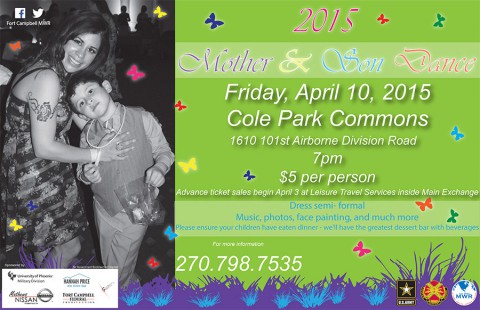 «Read the rest of this article»

Clarksville, TN – The weekly Clarksville Parks and Recreation Department Recreation Report provides Clarksvillians with a glimpse at the activities and events that are available from the Parks and Recreation Department for them to enjoy together as a family.
This weeks highlights include: Spring Eggstravaganza, 50-Plus Olympics Registration, Downtown Market Vendor Application, Archery at Crow, and Just Ordinary Exercise (J.O.E.) Program.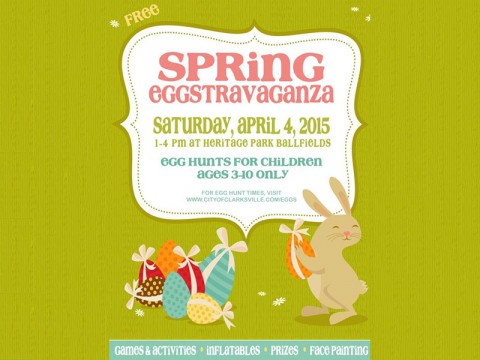 «Read the rest of this article»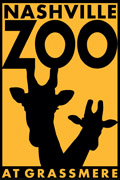 Nashville, TN – Nashville Zoo is proud to host Autism Awareness Day on Sunday, April 26th from noon – 4:00pm.
Autism Awareness Day, held in partnership with the Vanderbilt Kennedy Center's Treatment and Research Institute for Autism Spectrum Disorders (TRIAD), is included with Zoo admission or membership.
Family-oriented animal experiences and games will be held throughout the Zoo, and guests can visit staff on the Croft Historic House and Farm lawn for information on Nashville Zoo's efforts to promote inclusion of audiences on the autism spectrum.
«Read the rest of this article»

Clarksville, TN – Austin Peay State University's Department of Art is proud to host its annual juried student exhibition in the Trahern Gallery from March 30th through April 17th, 2015.
As the tradition of showcasing the artistic talents of the Austin Peay students enters its 47th year, this exhibition rounds out what has been an exciting 2014-2015 gallery season. «Read the rest of this article»

Clarksville, TN – Local artist Amy Duncan will displaying her show "Words Are Hard," a series of 100 intricately draw handmade greeting cards, from March 30th-April 3rd at Trahern Gallery 108 on the campus of Austin Peay State University.
An opening reception is free to the public and takes place March 30th from 5:00pm-9:00pm. «Read the rest of this article»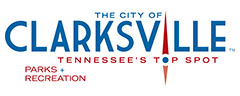 Clarksville, TN – Are you an avid bookworm or just interested in learning about some of Clarksville's history? There's still time left to read the latest books that can be signed by local writers!
"The Diary of Nannie Haskins" by Minoa D. Uffelman, Ellen Kanervo, Eleanor Williams and Phyllis Smith; and "Franklin House" by Carolyn Ferrell with both be available for purchase at the Fort Defiance Interpretive Center for those who do not already own a copy.
«Read the rest of this article»
Clarksville, TN – The Saint Thomas Health Our Mission in Motion Mobile Mammography Coach will be at Hilltop Supermarket's parking lot this Saturday, March 28th, 2015 from 9:00am until 3:00pm.
The coach provides mammography for women who cannot afford the time away from work for appropriate screenings. It also helps women with no insurance through support from organizations like Susan G. Komen.
«Read the rest of this article»