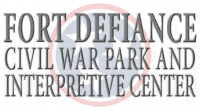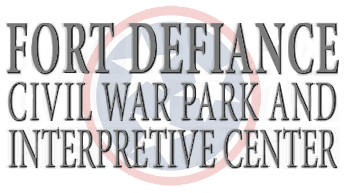 Clarksville, TN – Fort Defiance Interpretive Center, located at 120 Duncan Street, will host a living history event to commemorate the 155th anniversary of the surrender of Fort Defiance to Union soldiers in 1862 from 10:00am to 3:00pm on Saturday, February 25th, 2017.
Visitors can see uniformed Civil War re-enactors from Porter's Battery who will provide living history and canon firing demonstrations.
«Read the rest of this article»

Clarksville, TN – The Roxy Regional Theatre opens its production of "The Diary of Anne Frank" this Friday.
The play is based on the diary kept by its namesake during the two years she and her family spent in hiding from the Nazis. The Frank family was eventually apprehended and Anne died of typhus in the Bergen-Belsen concentration camp.
Her father, Otto Frank, was the family's only survivor and had a hand in getting his daughter's writing published. Today the diary has been published in more than 60 languages.
«Read the rest of this article»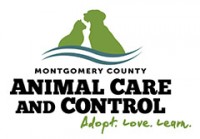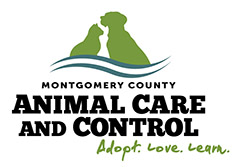 Montgomery County, TN -Montgomery County Animal Care and Control is waiving adoption fees during the week of Valentine's Day (February 13th-18th) to help unite pets with their sweethearts. Animals who are already spayed or neutered can go home for $12.00. Adoption fees will be waived for the entire week.
In addition, a discounted microchipping event will be held Saturday, February 18th from 10:00am to 4:00pm.
«Read the rest of this article»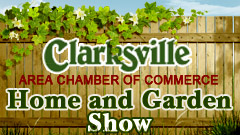 Clarksville, TN – On February 25th and 26th, 2017 vendors will fill the Wilma Rudolph Event Center for the 8th Annual Home and Garden Show to share their expertise with home improvement enthusiasts and novices alike.
Professionals will be on hand to help with furniture selection, home décor and design, gardening and landscaping tips, home improvement, budgeting and more. The event will be held inside Liberty Park at 1188 Cumberland Drive.
«Read the rest of this article»
"Planters Bank Presents…" Film Series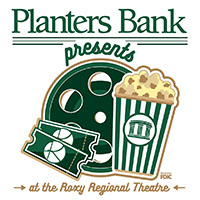 Clarksville, TN – The "Planters Bank Presents…" film series next movie is one of the most iconic and well-known love stories in cinematic history "Gone With The Wind". This movie will be shown this Sunday, February 19th, 2017 at the Roxy Regional Theatre at 2:00pm.
Based on the novel by Margaret Mitchell, this classic epic of the American South tells the story of Scarlett O'Hara (Vivien Leigh), the strong-willed daughter of a Georgia plantation owner, from her romantic pursuit of the married Ashley Wilkes (Leslie Howard) to her marriage to Rhett Butler (Clark Gable).
«Read the rest of this article»

Clarksville, TN – The Austin Peay State University Department of Art and Design, with support from the APSU Center of Excellence for the Creative Arts, will welcome Steve Snell, adventure artist, to campus for a visiting artist lecture at 7:00pm, Thursday, February 16th, in room 307 of the Morgan University Center.
With support from the Center of Excellence for the Creative Arts, all Art and Design events are free and open to the public.
«Read the rest of this article»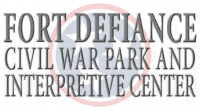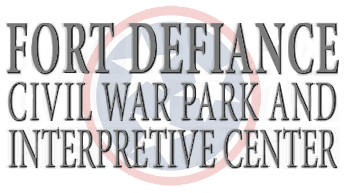 Clarksville, TN – On Saturday, February 18th Phyllis Smith presents "Period Toy Making" as part of a new educational programming series, Life in the 1800's at Clarksville's Fort Defiance Civil War Park and Interpretive Center. The presentation will start at 1:00pm.
This new series is sponsored by The Friends of Fort Defiance.
«Read the rest of this article»

Clarksville, TN – For over half a century, her memoir has captured the hearts of millions around the world. Now the Roxy Regional Theatre is bringing to life the inspirational true story of a young girl swept up in the turmoil of the Holocaust in "The Diary of Anne Frank", opening Friday, February 17th, at 8:00pm.
During the Nazi occupation of the Netherlands, Anne Frank began to keep a diary on June 14th, 1942, two days after her thirteenth birthday and twenty-two days before going into hiding with her mother, father, sister and four others.
«Read the rest of this article»

Clarksville, TN – Would you like to navigate a police driving course or punch some holes in silhouette targets at a police firing range? Local citizens will get a chance to learn both general law enforcement procedures and specific details about their local police department in the 2017 Spring Citizen's Police Academy.
The mostly 6:30pm to 9:00pm classes will include introductions to criminal investigations and patrol operations and topics such as homicide and crime scene investigations. Participants can drive police cars, shoot firearms, and tackle use-of-force decision-making exercises.
«Read the rest of this article»

Clarksville, TN – The Customs House Museum and Cultural Center presents its February Art & Lunch program on the 15th, corresponding with Susan B. Anthony's birthday. This month's event is a presentation by Paula F. Casey.
«Read the rest of this article»