Currently browsing: Events
Dover, TN – Fort Donelson National Battlefield and Cemetery will host their Memorial Day Ceremony Monday, May 27th, at 1:00pm to pay tribute to those who serve our Nation so nobly.
Everyone is invited to attend.
Parking is limited at the National Cemetery. Spaces nearest the front entrance will be reserved for those with mobility issues.
Visitors may bring their own chairs. «Read the rest of this article»
Clarksville, TN – On Saturday, June 22nd, the 3rd Annual Warrior Week Car, Truck, and Bike Show will be held at the Heritage Park/Kenwood High School Softball Field Parking lot from 11:00am until 2:00pm.
«Read the rest of this article»

Clarksville, TN – On Saturday, May 25th, Beachaven Winery will hold their next 'Jazz on the Lawn' concert with Randy Moore and the Fabulous Suedes. The music starts at 6:30pm and goes until 9:30pm.
Because seating is "general admission," it pays to get here around 5:00pm to get both a good parking spot and a good viewing spot on the lawn.
«Read the rest of this article»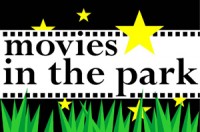 Clarksville, TN – Join Clarksville Parks and Recreation this Saturday, June 1st, at Heritage Park soccer fields for this month's Movies in the Park event, featuring the hit movie, "Les Miserables," which is rated PG-13.
Les Miserables takes place in 19th century France where Jean Valjean breaks parole and is hunted by policeman Javert. Later he agress to take care of factory worker Fantine's daughter, Cosette. That decision changes their lives forever.
«Read the rest of this article»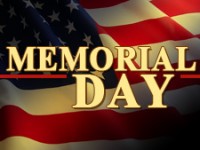 Montgomery County, TN – The Montgomery County Veterans Service Organization is hosting its annual Memorial Day Ceremony at 10:00am, May 27th, at Veterans Memorial Park, Clarksville, TN.
City and county officials, as well as MCVSO staff will give remarks, with the keynote address given by LTC (Retired) Norman "Greg" Lane, US Army Reserve, who currently serves as the Battalion Executive Officer of Austin Peay State University's ROTC.
«Read the rest of this article»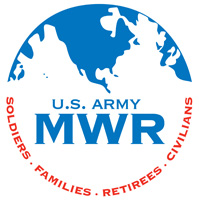 Fort Campbell, KY – Plan to join Estep Wellness Center as they celebrate the 100th Le Tour de France. Their Saturday Cycle classes during the month of July will simulate Tour stages 2, 3, 9 and 18.
On July 6th, you will ride "stage 2" with Lydia. Stage 2 begins in Bastia with a rugged climb to the top of Col de Vizzavona before a rapid drop into Ajaccio. On July 13th, you will ride "stage 3" with Mandy. Stage 3 starts in Ajaccio and takes you over Col de San Bastiano, Col de San Martino, Col de la Croix, Col de Palmarella, and Col de Marsolino before ending in Calvi. «Read the rest of this article»
Annual Montgomery County Candle Light Vigil honors those still missing in action from Vietnam
Clarksville, TN –
The Vietnam Veterans of America, Chapter 396 will be holding their Memorial Day Vigil on Sunday May 26th at 7:00pm at Veterans Plaza (350 Pageant Lane), in front of the Wiliam O. Beach Civic Hall to remember the men and women who were left behind in Vietnam when American forces left that country in 1975.
This year the guest speakers will include Col. Tom Denny Retired, a Vietnam Veteran; along with various city and county dignitaries. The colors will be posted by an honor guard composed of Montgomery Central High School JROTC Students.
«Read the rest of this article»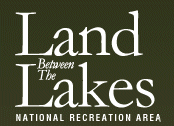 Golden Pond, KY – Take a trip to Land Between The Lakes (LBL) National Recreation Area to experience Planetarium shows and Star Parties presented by the Land Between The Lakes Association beginning May 25th, 2013, at the Golden Pond Planetarium located in the Golden Pond Visitor Center.
Starry Night programs begin with a stunning planetarium theater presentation in the 40-foot dome planetarium, then a live viewing of the night sky (weather permitting) through a 16-inch, Schmidt-Cassegrain telescope at the Golden Pond Observatory. Members of the West Kentucky Amateur Astronomers (WKAA) will also be hosting in depth Star Party astronomy programs.
«Read the rest of this article»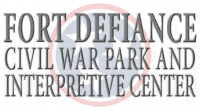 Clarksville, TN – The Fort Defiance Interpretive Center, located at 120 Duncan Street, is proud to host the City's first Civil War Summer Camp for youth in the 5th and 6th grades.
The Civil War Summer Camp, instructed by Karel Biggs, focuses on the American Civil War.  Students will learn more about the people, events, vocabulary, songs, food, drills, clothing and flags associated with the War.
«Read the rest of this article»