More than 25 events will unfold May 15th-19th, 2018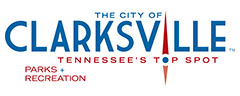 Clarksville, TN – Adults 50 and up can register now through May 4th, 2018 for Clarksville Parks and Recreation's 50 Plus Games.
The mission of the 50 Plus Games is to encourage participants to maintain an active lifestyle and continue participation in sports and recreational activities through friendly, low-impact competitions.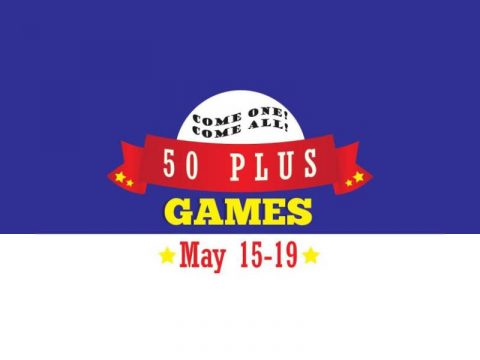 «Read the rest of this article»

Nashville, TN – Though spring has officially arrived, the American Red Cross blood supply is still recovering from severe winter storms in March. Donors of all blood types are urged to roll up a sleeve and help save lives.
Winter weather in parts of the country forced more than 270 blood drives to cancel, resulting in over 9,500 uncollected blood and platelet donations in the first two weeks of March.
«Read the rest of this article»

Clarksville, TN – Have you ever heard of Rosalind Franklin? In the early 1950s, the English chemist, working at King's College London, produced an X-ray image that led scientists to finally identify the structure of DNA.
Nearly 10 years later, the famed Cambridge scientists James Watson and Francis Crick—not Franklin—were awarded the Nobel Prize for determining that structure.
«Read the rest of this article»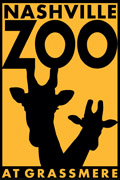 Nashville, TN – Nashville Zoo and the Tennessee State Library and Archives will co-host a free program highlighting the history of the property and historic home through a new digital collection on Thursday, April 5th, 2018 at 7:00pm.
The program, which will take place in the Zoo's Croft Center, will tell the story of how two sisters' love of animals led to the Zoo's relocation. The collection includes photographs, letters, oral history audio excerpts, maps, memorabilia and land records.
The home, built in 1810, is one of the oldest residences in Davidson County open to the public.
«Read the rest of this article»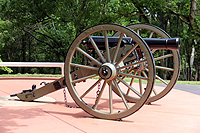 Clarksville, TN – The next meeting of the Clarksville (TN) Civil War Roundtable will be on Wednesday, March 21st, 2018 at the Bone & Joint Center, 980 Professional Park Drive, right across the street from Tennova Healthcare. This is just off Dunlop Lane and Holiday Drive and only a few minutes east of Governor's Square mall.
The meeting begins at 7:00pm and is always open to the public. Members please bring a friend or two – new recruits are always welcomed.
«Read the rest of this article»
"Planters Bank Presents…" Film Series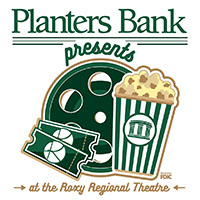 Clarksville, TN – The "Planters Bank Presents…" film series to show "The Land Before Time" this Sunday, March 18th, 2018 at the Roxy Regional Theatre at 2:00pm.
A young plant-eating dinosaur, Littlefoot, is orphaned after his mother perishes while protecting him from a vicious carnivore. With her last breath, she tells him how to get to the legendary Great Valley, where he will be reunited with others of his kind.
With his friend Cera, Littlefoot sets out for the fabled land, meeting a variety of new friends along the way; while also being tracked by the killer dinosaur that mortally wounded his mother.
«Read the rest of this article»

Clarksville, TN – Eighty-three percent of all teens involved in vehicle-related fatalities were not wearing seatbelts. More than 22,000 Tennessee traffic crashes involved drivers under 21.
Distracted driving is one of the leading cause of vehicle accidents in the nation.
«Read the rest of this article»

Clarksville, TN – Visit Clarksville, CDE Lightband and Clarksville Parks and Recreation will host Clarksville's first gaming and esports convention, F2 Con, Friday and Saturday, April 27th-28th at the Wilma Rudolph Event Center.
The two-day competition is produced by Esports Now and offers tournament play, casual gaming and fun for all ages with retro gaming, vendors and live streaming competition. All gaming will take place on CDE Lightband's gigabit internet.
«Read the rest of this article»
Former congressman will speak, sign new book March 25th
Clarksville, TN – On Sunday, March 25th, 2018 Clarksville Mayor Kim McMillan will host a book-signing event featuring former U.S. Rep. Bob Clement at the Customs House Museum and Cultural Center from 2:00pm-4:00pm.
Clement, a Tennessee Democrat, will give a presentation on the current political climate in the country and read a few passages from his memoir, "Presidents, Kings and Convicts: My Journey from the Tennessee Governor's Residence to the Halls of Congress." The event is free and open to the public.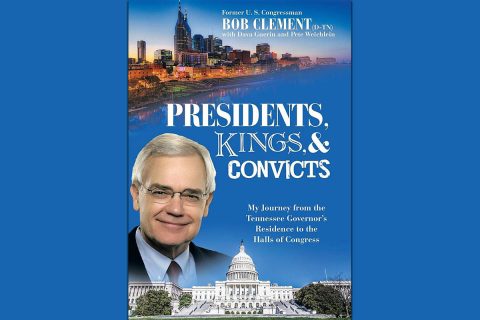 «Read the rest of this article»

Clarksville, TN – The Humane Society of Clarksville-Montgomery County will offer a discounted rabies vaccine drive-thru clinic this weekend only as part of the Montgomery County Veterinary Medical Association's March-designated Pet Health Month.
The drive-thru clinic will run from 3:00pm-5:00pm on Saturday, March 17th and Sunday, March 18th at its 940 Tennessee Avenue location behind Arby's on Riverside Drive.
«Read the rest of this article»