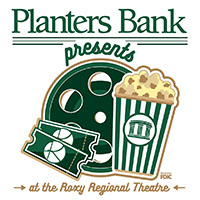 Clarksville, TN – March comes "in like a lion" on the corner of Franklin and First in Historic Downtown Clarksville — "The Lion King", that is — when the Planters Bank Presents… Film Series at the Roxy Regional Theatre returns on Sunday, March 4th, at 2:00pm, with Disney's award-winning animated masterpiece.
Tickets will be available at the Roxy Regional Theatre during regular box office hours, beginning February 26th.
«Read the rest of this article»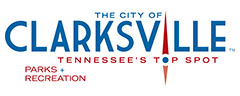 Clarksville, TN – It's time to lace up those running shoes and begin preparing for the 40th Annual Queen City Road Race, a City of Clarksville tradition that promotes health and fitness for people of all ages.
Registrants can choose to participate in either the one-mile event at 8:30am or the 5K beginning at 8:45am on Saturday, May 5th, 2018.
«Read the rest of this article»

Clarksville, TN – Dunbar Cave State Natural Area has been a State Park since 1973. The cave and its surrounding 110 acres have considerable scenic, natural and historical significance. The entrance offered shelter to prehistoric Native Americans as far back as 10,000 years.
Dunbar Cave State Natural Area will present many nature programs during the year. There are programs for children and adults.
The upcoming events include: Entering the Underworld, Dunbar Cave Jeopardy and Duck, Duck, GOOSE.
«Read the rest of this article»

Clarksville, TN – In the late 1940s, shortly after World War II, American comic books took on the daring subject of love. Jack Kirby, co-creator of Captain America, helped popularize these soap opera-like tales with his comic "Young Romance."
The brightly colored covers—which would later inspire Roy Lichtenstein's pop art creations—featured couples embracing or kissing, often with someone crying in the background.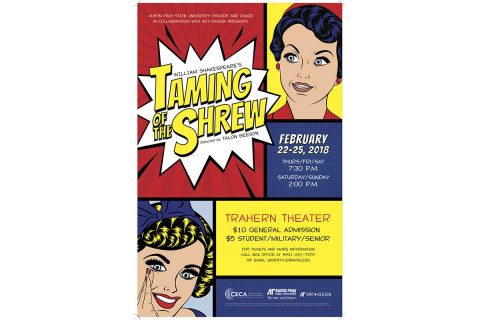 «Read the rest of this article»

Clarksville, TN – "Ends."—a BFA art exhibition by Austin Peay State University student David Tyler Worthington—will open at 5:00pm on February 26th, 2018 with a reception in the APSU Art + Design Building's Beach Gallery.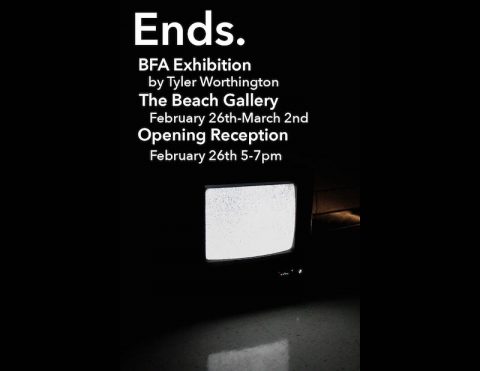 «Read the rest of this article»
Clarksville's Civil War story meshes with Black History Month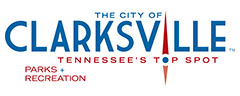 Clarksville, TN – A community favorite, Fort Defiance Civil War Park and Interpretive Center, 120 Duncan Street, offers a variety of events.
Festivities are free of charge and diverse, offering something for visitors of all ages looking to have a great time at one of Clarksville's most treasured historic sites.
«Read the rest of this article»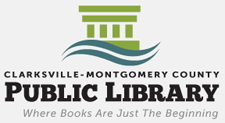 Clarksville, TN – February is African-American History Month, and the Clarksville-Montgomery County Public Library is celebrating in a variety of ways! There will be special programs all month, intended to educate participants on African-American History. All of the library's events are completely free of charge.
Have you ever wondered about your ancestry but aren't sure where to begin your research? The Beginner Genealogy Class this weekend will focus specifically on studying African-American genealogy. All experience levels are welcome to attend on Saturday, February 10th from 10:00-11:00 a.m. The class will be held in the computer lab on the second floor.
«Read the rest of this article»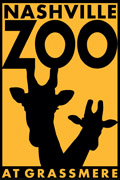 Nashville, TN – Nashville Zoo will be hosting a program on February 11th, 2018 from 11:00am – 1:00pm in the Unseen New World for those interested in learning more about the Great Backyard Bird Count.
The program will share the importance of the global bird census, outline how guests can participate and teach basic skills needed for successful bird counting. Participation in the program is included with Zoo admission or membership.
«Read the rest of this article»
Severe winter weather, flu disrupting blood donations

Nashville, TN – Winter storms and the flu don't just mean a lot of people are missing work and school – it also means they can't keep their American Red Cross blood and platelet donation appointments.
The Red Cross is urging healthy donors of all blood types to roll up a sleeve to help maintain the blood supply for patients in need.
«Read the rest of this article»

Clarksville, TN – Visit Clarksville and Riverside Bicycle Racing announce Clarksville's first High Roller Criterium, or crit, will take place on Saturday, May 19th, 2018 in historic downtown Clarksville.
A criterium, or crit, is a bike race consisting of several laps around a closed circuit, the length of each lap or circuit ranging from about 500 to 1000 meters. In Clarksville's case, the course is a flat four-corner course, .8 miles in length, with tight turns around Franklin Street, Public Square, Main Street and Fourth Street.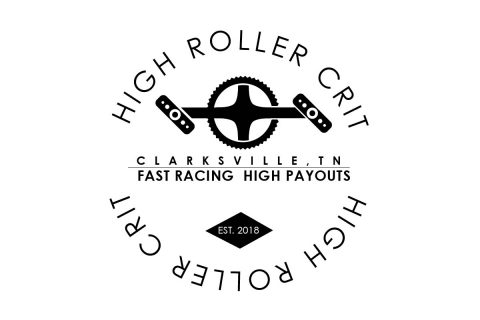 «Read the rest of this article»