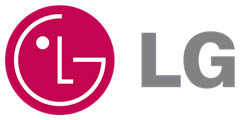 Clarksville, TN – LG Electronics will host its first informational event for LG's brand new manufacturing facility on Wednesday, April 18th, 2018 at 7:30am to 8:30am and 5:30pm to 6:30pm. The event will take place at The Wilma Rudolph Event Center, 1190 Cumberland Drive in Clarksville.
The event will provide information for all employee positions including line assemblers, press operators, paint line operators, maintenance, injection mold operators, leads, and other professional opportunities.
«Read the rest of this article»
The CarMax Foundation and KaBOOM! Kick Off "Weeks of Play" to Celebrate Military Families.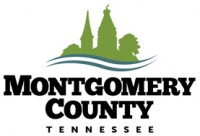 Montgomery County, TN – Montgomery County will host an event for military families to unveil its new Imagination Playground™ on April 21st, 2018. The community will come together to use the new creative play product at the Downtown Commons.
This celebration is one of several events happening across the country during The CarMax Foundation's "Weeks of Play," in partnership with KaBOOM!, to make play more accessible to kids of veterans and military families. Events are taking place during this time frame because April is the month of the military child.
«Read the rest of this article»

Clarksville, TN – On Saturday, April 21st, 2018, Austin Peay State University's Woodward Library Society will host its 10th Annual Society Social dinner event.
The Society Social, a fundraising and friend-raising dinner event, will begin at 5:30pm at F&M Bank's Franklin Room in Downtown Clarksville. A social hour will be followed by a dinner catered by Nicolleta's Catering.
«Read the rest of this article»

Clarksville, TN – APSU President Alisa White and the Center of Excellence for the Creative Arts (CECA, or "seek-ah") invite the entire community to the 2018 Ovation Awards, a free, family-friendly celebration of the arts.
The 2018 Ovation Awards will take place on Sunday, April 8th, at 2:00pm in the George and Sharon Mabry Concert Hall on APSU's campus. The 2018 Ovation Award winners will be honored, and, in an exciting new format, the event will feature performances and artwork by a variety of arts groups from the community and APSU.
«Read the rest of this article»

Clarksville, TN – The Austin Peay State University Department of Art + Design is celebrating the end of the 2017-18 academic year with the 50th Annual Juried Student Exhibition.
The professionally juried exhibition opened in The New Gallery on April 2nd and runs through April 25th. There will be a reception and awards ceremony, which is free and open to the public, from 5:00pm-7:00pm on April 25th.
«Read the rest of this article»
APSU Sports Information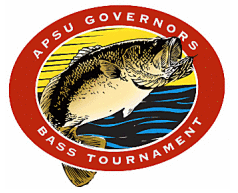 Clarksville, TN – Registration is now open for the 25th annual Austin Peay State University Governors Bass Tournament, which will be held at 6:00am, Saturday, May 12th, 2018 at Kentucky Lake.
Registration and boat launching will take place at Paris Landing State Park (Tennessee). The pre-registration fee is $120.00 (for up to two people in one boat), but after noon on May 11th, the registration fee rises to $135.00, with boats being launched by order of entry.
The tournament will begin at 6:00am, but all contestants must check in at the Paris Landing Marina between 4:00am-5:30am, with a compulsory meeting at 5:30am.
«Read the rest of this article»
Residents invited to enjoy Clarksville's Beautiful Trails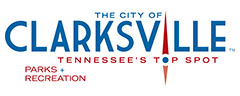 Clarksville, TN – The Rails-to-Trails Conservancy's sixth annual Opening Day for Trails will unfold in Clarksville on the Cumberland Riverwalk at McGregor Park, Downtown's Upland Trail, and the beautiful 5.5-mile Clarksville Greenway.
Opening Day, a celebration of trails nationwide, will be Saturday, April 7th and serve as the unofficial launch of the spring trail season for outdoor enthusiasts and trail lovers.
«Read the rest of this article»

Clarksville, TN – The Clarksville Area Chamber of Commerce announces upcoming events during the month of April.
On April 10th, the Chamber will be holding the inaugural GrowCo Entrepreneurship Award event. The award will be presented to a local entrepreneur who has worked to change the landscape and culture of our business community.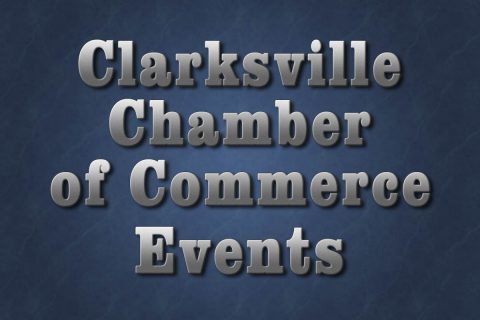 «Read the rest of this article»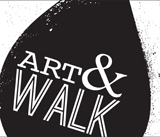 Clarksville, TN – Produced by The Downtown Clarksville Association, First Thursday Art Walk is a free, self-guided tour spanning a 5-block radius that combines visual art, live music, engaging events and more in the heart of Downtown Clarksville.
With 10+ venues, bars and businesses participating each month, the First Thursday Art Walk in Clarksville is the ultimate opportunity to savor and support local creative talent.
«Read the rest of this article»

Clarksville, TN – The Customs House Museum and Cultural Center is located in historic downtown Clarksville, Tennessee. Come explore an entire city block featuring large gallery spaces filled with fine art, science and history.
Some of the events in April at the Museum are: Nathaniel Mather: Stories Through Color, Exquisite Miniatures, Celebrating Women in Business, Seasons: Frank Majors, and Our Town: Stories Within Clarksville's Doorways.
«Read the rest of this article»