"Planters Bank Presents…" Film Series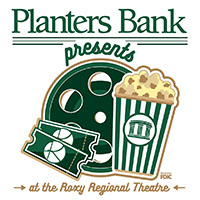 Clarksville, TN – The "Planters Bank Presents…" film series to show "Elf" this Sunday, December 17th, 2017 at the Roxy Regional Theatre at 2:00pm.
Buddy (Will Ferrell) was accidentally transported to the North Pole as a toddler and raised to adulthood among Santa's elves. Unable to shake the feeling that he doesn't fit in, the adult Buddy travels to New York, in full elf uniform, in search of his real father.
As it happens, this is Walter Hobbs (James Caan), a cynical businessman. After a DNA test proves this, Walter reluctantly attempts to start a relationship with the childlike Buddy with increasingly chaotic results.
«Read the rest of this article»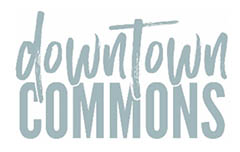 Montgomery County, TN – The Downtown Commons Holiday Ice Rink is currently open Monday through Friday at 5:00pm, Saturday at 11:00am, and Sunday at 2:00pm. Each night the last skate session starts at 8:00pm.
Reservations are not required but are recommended for groups larger than ten during evening sessions. Private Ice Sessions are also available by reservation.
«Read the rest of this article»
Clarksville, TN – Area vocalists are invited to sing in a community choir presentation of the Christmas portion of Handel's Messiah at Madison Street United Methodist Church on Sunday, December 17th, 2017 at 7:00pm.
The event is free and open to the public.
«Read the rest of this article»
Think outside the Gift Box: Donate Blood and Give More Life

Nashville, TN – The best gifts can't be bought in a store. The American Red Cross urges eligible donors to give more life by giving blood this December.
Alison Wissen knows the power of blood donations. She received 22 units of blood products after experiencing complications during childbirth. "I truly owe my life to blood donors," she said. "Even the skilled hands of my surgeons could not have saved me without the blood." Because of blood and platelet donors, Wissen will celebrate the holidays with her three children and husband.
«Read the rest of this article»
Clarksville, TN – Clarksville African-American leaders are hosting a public meeting to discuss the police body-worn camera program being implemented in the City of Clarksville.
The meeting will be 6:00pm-7:30pm Thursday, December 14th, 2017 at Greater Missionary Baptist Church, 450 Ringgold Road, Clarksville.
«Read the rest of this article»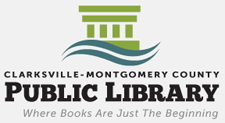 Clarksville, TN – The 101st Airborne Division (Air Assault) Band will perform in the atrium of the Clarksville-Montgomery County Public Library on Tuesday, December 12th from 6:00pm–7:00pm.
The show will feature several different types of musical groupings for an hour-long concert. Musical offerings will be holiday standards played both traditionally and with a jazzy flair and with vocal performances by band members.
«Read the rest of this article»
Engineer will speak about low-impact development
Clarksville, TN – The Cumberland River Compact is taking its "Innovations and Solutions" River Talks series on the road to Clarksville.
Jay Fulmer with Fulmer Engineering will present "Best Practices in Low-Impact Development," an overview of common and secondary applications, examples in Middle Tennessee and information about site selection, installation and maintenance.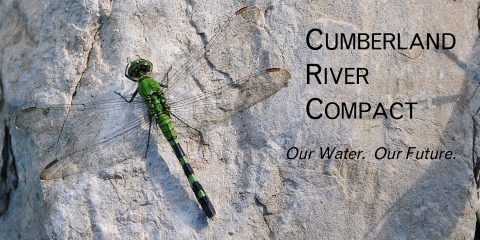 «Read the rest of this article»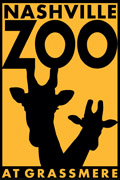 Nashville, TN – Registration is now open for Nashville Zoo's popular 5K Zoo Run Run scheduled for January 27th, 2018.
The annual 5K takes participants past habitats throughout the Zoo and along roads and trails not normally accessed by the public. Families and children are encouraged to bundle up and hit the trail. Strollers with all-terrain tires are recommended.
Nashville Zoo will close to the public at 1:00pm on January 27th to prepare for Zoo Run Run. Registration and check-in begins at 1:30pm, and the race starts at 3:00pm Refreshments and beer (age 21+ only) will be available after the race.
«Read the rest of this article»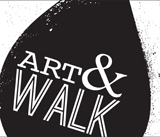 Clarksville, TN – Produced by The Downtown Clarksville Association, First Thursday Art Walk is a free, self-guided tour spanning a 5-block radius that combines visual art, live music, engaging events and more in the heart of Downtown Clarksville.
With 10+ venues, bars and businesses participating each month, the First Thursday Art Walk in Clarksville is the ultimate opportunity to savor and support local creative talent.
«Read the rest of this article»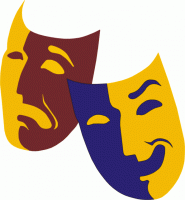 Clarksville, TN – A new, original comedy, "All is Merry and Bright" by local playwright, Chad Williamson, opens this weekend at the Cumberland Arts Centre Dinner Theatre.
This is Williamson's second Christmas play written for the Cumberland Arts Centre. His first play, A Christmas to Remember, was produced by CAC in 2015.
This current play centers around a recently widowed woman, played by Clarksville's own, Linda Ellis Cunningham, trying to make it through the holidays, when her best friend, played by veteran actress, Kathy Watts, brings 2 escaped convicts to her home to hide out.
«Read the rest of this article»