City teams up with Major League Baseball, Conference of Mayors
Clarksville, TN – Clarksville Mayor Kim McMillan will host Clarksville youth in the Mayor's Play Ball program June 22nd, 2018 at Heritage Park as part of her continued support of "Play Ball Summer," a U.S. Conference of Mayors initiative that promotes baseball and softball as great pathway to an active and healthy lifestyle.
The Mayor's Play Ball event will give youngsters ages 5-18 the chance to hit and run the bases at Heritage Park's baseball and softball fields.
«Read the rest of this article»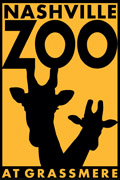 Nashville, TN – Families from all over Middle Tennessee will be hopping to Nashville Zoo for the 20th annual Eggstravaganzoo. The spring festival that boasts the largest egg hunt in town is set for Saturday, March 31st, 2018 from 9:00am – 4:00pm.
During Eggstravaganzoo, kids can partake in one of 10 scheduled egg hunts held throughout the day on the Festival Field.
Other activities throughout the day include a Zoo-wide hunt for golden eggs, animal egg hunts, bounce houses, face painting and sponsor-provided activities.
«Read the rest of this article»

Clarksville, TN – The Fourth Annual Run for C.O.P.S. will kick off the 2018 National Law Enforcement Week with a fun, non-competitive, fitness event for the whole family. This 5k will take place in Historic Downtown Clarksville starting at the Clarksville Police Department and going through the downtown area.
The event will take place Saturday, May 12th, 2018 from 9:00am until 11:00am.
«Read the rest of this article»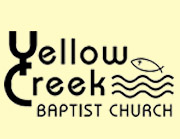 Cumberland City, TN – Yellow Creek Baptist Church will hold their annual Community Easter Egg Hunt on Saturday, March 31st, 2018. Registration starts at 9:00am and the Easter Egg hunt begins just after 10:00am.
There will be 20,000 eggs filled with candy scattered between the three fields. The Easter Egg hunt will be divided into three divisions: Pre-K, K-2nd grade and 3rd-5th grade.
"We would love to have everyone come out with your family for the hunt." said Brother Phillip Chambers, Senior Pastor. "It's a lot of fun in a safe environment."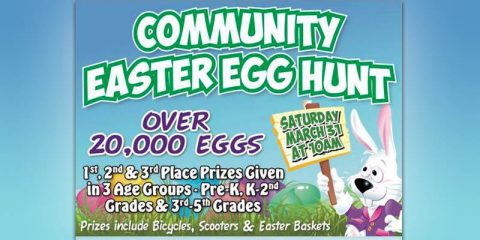 «Read the rest of this article»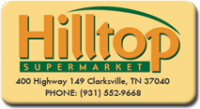 Clarksville, TN – On Saturday, March 31st, 2018, Hilltop Super Market will hold their 23nd Annual Easter Egg hunt. Festivities will begin at 11:00am with the egg hunt starting at 2:00pm sharp.
There will be games, cup cake decorating, inflatables, face painting, bounce houses, food, fun and prizes for children of all ages. Best of all, Everything is free.
«Read the rest of this article»

Clarksville, TN – The town of Shelbyville is about two hours south of Austin Peay State University, and most Clarksville residents only make the journey to visit family or friends or, along with thousands of others from around the world, to watch the grand spectacle known as the Tennessee Walking Horse National Celebration each summer.
But in 2009, this small, rural community became a focal point for the nation's ongoing immigration debate.
«Read the rest of this article»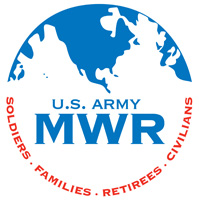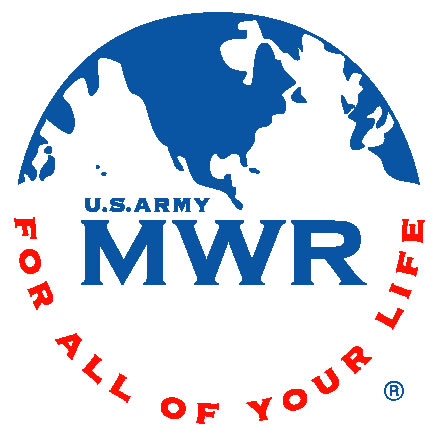 Fort Campbell, KY – Fort Campbell MWR will be holding an Easter Eggstravaganza Easter Egg hunt on Saturday, March 31st, 2018 from 10:00am until 2:00pm. This free Family friendly event will include egg hunts (by age), a DJ, face painting, and inflatables. Don't forget your camera – there will be photo opportunities with the Easter Bunny!
The egg hunts are free but MWR does limit the number of spaces to make sure they have enough eggs to hunt for everyone to have an enjoyable experience.
«Read the rest of this article»
More than 25 events will unfold May 15th-19th, 2018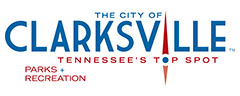 Clarksville, TN – Adults 50 and up can register now through May 4th, 2018 for Clarksville Parks and Recreation's 50 Plus Games.
The mission of the 50 Plus Games is to encourage participants to maintain an active lifestyle and continue participation in sports and recreational activities through friendly, low-impact competitions.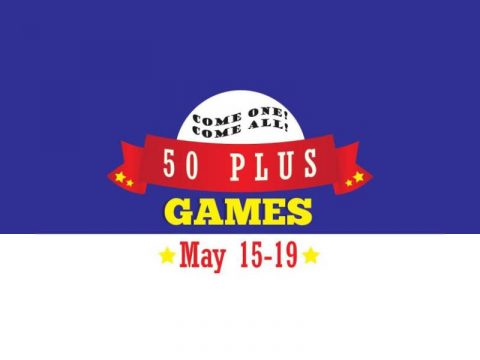 «Read the rest of this article»

Nashville, TN – Though spring has officially arrived, the American Red Cross blood supply is still recovering from severe winter storms in March. Donors of all blood types are urged to roll up a sleeve and help save lives.
Winter weather in parts of the country forced more than 270 blood drives to cancel, resulting in over 9,500 uncollected blood and platelet donations in the first two weeks of March.
«Read the rest of this article»

Clarksville, TN – Have you ever heard of Rosalind Franklin? In the early 1950s, the English chemist, working at King's College London, produced an X-ray image that led scientists to finally identify the structure of DNA.
Nearly 10 years later, the famed Cambridge scientists James Watson and Francis Crick—not Franklin—were awarded the Nobel Prize for determining that structure.
«Read the rest of this article»