Austin Peay State University (APSU)

Clarksville, TN – Critically acclaimed poet Marcus Wicker will visit Austin Peay State University as part of the Zone 3 Reading Series, reading from his works at 8:00pm February 7th.
Wicker has won several recognitions, including a Ruth Lilly Fellowship from the Poetry Foundation and a Pushcart Prize.
«Read the rest of this article»
Nashville Sounds
Nashville, TN – The Nashville Sounds Baseball Club will host two job fairs at First Tennessee Park in preparation for the 2019 season. The team is seeking outgoing, energetic and fan-friendly individuals to become part of the game-day staff for 70 home games and other outside events.
The Sounds and Centerplate, the team's food and beverage provider, will combine to hire between 350-400 part-time employees to operate First Tennessee Park during the upcoming season.
«Read the rest of this article»
Clarksville Police Department

Clarksville, TN – The Clarksville Police Department will be taking part in the 2019 Polar Plunge. CPD invites everyone to come on out and jump in with us for Special Olympics.
The Clarksville Police Tip A Cop fundraiser was recently held at O'Charleys on North Riverside Drive and $3539 raised for Special Olympics in a single day. It was the largest amount ever raised in Tennessee during a Tip A Cop lunch event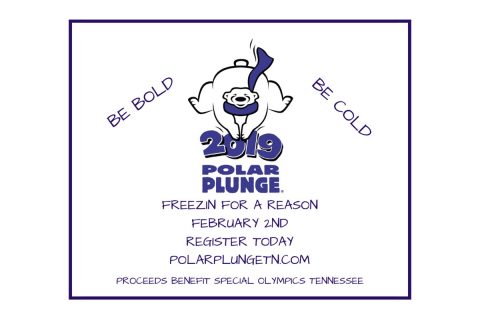 «Read the rest of this article»
American Red Cross

Nashville, TN – A donation shortfall over the winter holidays is prompting the American Red Cross to issue an emergency call for blood and platelet donors to give now to prevent a blood shortage from continuing throughout winter and affecting patient care.
The Red Cross collected more than 27,000 fewer blood and platelet donations the weeks of Christmas and New Year's than needed to sustain a sufficient blood supply. During this period, about 1,350 fewer blood drives were hosted by volunteer sponsor groups than required to meet patient needs as busy holiday schedules kept many donors away.
«Read the rest of this article»
Roxy Regional Theatre

Clarksville, TN – Bring the kids to the Roxy Regional Theatre located at corner of Franklin Street and First Street in Historic Downtown Clarksville this month for a family-friendly favorite about a remarkable pig, a young girl, a spider and the friendship that binds them together.
Altra Federal Credit Union proudly presents the beloved children's classic "Charlotte's Web" at the Roxy Regional Theatre for six performances, beginning Friday, January 25th, at 6:00pm. In keeping with the theatre's traditional pay-what-you-can opening night, all tickets not pre-sold at the regular ticket price will go on sale at 5:30pm that evening for a $5.00 minimum donation.
«Read the rest of this article»
City of Clarksville
Clarksville, TN – The City of Clarksville will host its first digital town hall meeting using Facebook live from the City's official Facebook page at 5:30pm Thursday January 17th, 2019.
The event is an opportunity for Clarksville Mayor Joe Pitts to answer questions frequently asked by community residents.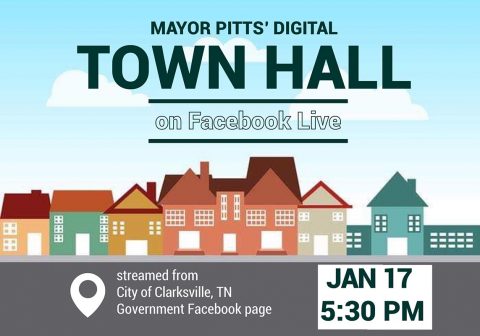 «Read the rest of this article»
Austin Peay State University (APSU)

Clarksville, TN – Internationally renowned brass group the Gomalan Brass Quintet is making its first tour stop of 2019 – and its first and only scheduled stop in America – at Austin Peay State University (APSU).
The Italy-based group will perform 7:30pm Saturday, January 26th at APSU's George and Sharon Mabry Concert Hall, at Eighth Street and Marion Street.
«Read the rest of this article»
Customs House Museum and Cultural Center

Clarksville, TN – Skeletons, vintage rabbits, and ceramic cats are but a few of the quirky objects found in the Customs House Museum's Crouch Gallery. Matthew Deric Gore's exhibition, Setting the Stage, brings to life trinkets and flowers within moody, dark backgrounds of shadowed wallpapers.
Strange pairings make for interesting narratives for the viewer's imagination in Gore's realistic style of painting.
«Read the rest of this article»
Roxy Regional Theatre

Clarksville, TN – Funny, outrageous, emotionally affecting and occasionally angry … Eve Ensler's wildly popular series of monologues about women and performed by women is back for the seventeenth year with the Roxy Regional Theatre's presentation of "The Vagina Monologues", January 18th – February 2nd.
This year, members of the theatre's professional company and special guests from the community will take the stage of theotherspace, the 50-seat black-box theatre located upstairs at the Roxy, in readings of these monologues based on interviews Eve Ensler conducted with 200 women about their views on sex, relationships and violence against women.
«Read the rest of this article»
Clarksville Civil War Roundtable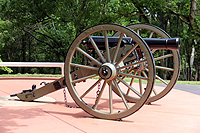 Clarksville, TN – The next meeting of the Clarksville Civil War Roundtable will be on Wednesday, January 16th, 2019 at the Bone & Joint Center, 980 Professional Park Drive, right across the street from Tennova Heathcare. This is just off Dunlop Lane and Holiday Drive and only a few minutes east of Governor's Square mall.
The meeting begins at 7:00pm and is always open to the public.
«Read the rest of this article»