Currently browsing: News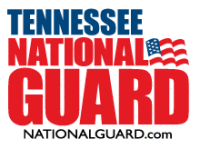 Nashville, TN – The Tennessee National Guard's Joint Force Headquarters staff collected items for 40 local children as part of the Salvation Army's annual Angel Tree project, Monday, December 9th.
"There are a lot of kids who wouldn't have a Christmas present if not for this program," said Chief Master Sgt. Buffy Burton, Superintendent, Knowledge Operations, Tennessee Air National Guard Joint Force Headquarters.
«Read the rest of this article»

Clarksville, TN – On Sunday, December 9th, 2013 at 6:37pm, the Clarksville Police Department responded to a crash at US-79 (Wilma Rudolph Boulevard) and Center Pointe Drive. All vehicles and witnesses were traveling southbound on Wilma Rudolph Boulevard.
Ms. Hoffman (witness) stated she saw an unknown object fall out of the back of a non-contact Vehicle; a 1989 Chevrolet S10, driven by Michael A. Poole. A scrap passenger side front vehicle door was found lying in the southbound Wilma Rudolph right travel lane. «Read the rest of this article»
Written by Sgt. 1st Class Mary Rose Mittlesteadt
101st Sustainment Brigade, 101st Airborne Division (AA) Public Affairs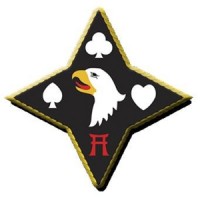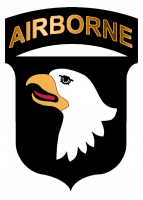 Bagram Airfield, Afghanistan – The Afghan National Army (ANA) acquisitioned small arms ammunition from Coalition partners in the later part of August in Parwan province, Afghanistan. The transfer of ammunition was in response to a shortage in the southern regions of the country.
This is the first time the ANA has independently used the logistical process to acquire and distribute ammunition throughout their military formations. This action comes at a critical phase; as the country's defense rests in the Afghan security forces ability to manage their force structure and logistically provide for those forces.
«Read the rest of this article»

Clarksville, TN - Early Sunday morning, Clarksville Police were called to a accident on Riverside Drive, 700 feet south of Providence Boulevard.
A 2006 Chevrolet Malibu, driven by John T. Kmetz, entered Riverside Drive into the path of a 2007 Chrysler 300, driven by Emmanuel S. Yancey, which was southbound in the right travel lane. The collision sent the Chevrolet Malibu across the roadway onto the sidewalk for final rest.  Mr. Kmetz was transported to Gateway Hospital then later transferred to Vanderbilt Medical Facility due to injuries from the collision. «Read the rest of this article»

Nashville, TN – Results of three genetic studies conducted on Florida largemouth bass released into Chickamauga Lake have all revealed some positive news for bass anglers, but with results that might be surprising, according to the Tennessee Wildlife Resources Agency.
TWRA Fisheries Division Chief, Bobby Wilson, made an in depth presentation on the subject during the December meeting of the Tennessee Fish and Wildlife Commission. «Read the rest of this article»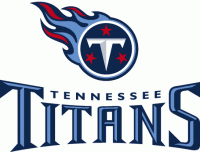 Nashville, TN – The Tennessee Titans (5-8) went into the 4th quarter down only 6 points to the Denver Broncos (11-2) at Mile High Stadium Sunday afternoon.
But that's when Peyton Manning went to work taking advantage of a worn down Titans defense to score 17 unanswered points and lead the Broncos to a 51-28 blowout win.
Denver's Matt Prater hit a 64 yard field goal at the end of the second quarter to set an NFL record.
«Read the rest of this article»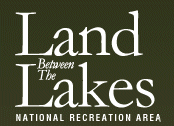 Golden Pond, KY – Land Between The Lakes National Recreation Area anticipates opening Woodlands Trace National Scenic Byway on Monday, December 9th, 2013.
Other Forest Service system roads will potentially remain hazardous for driving due to icy conditions. Management will re-evaluate conditions on Monday to decide when facilities can re-open to the public. «Read the rest of this article»
Clarksville, TN – The Clarksville Department of Electricity reports all power has been restored, according to their system reports. If you are still without power, or having issues, please call 931.648.8151.
CDE would like to say "Thank You" to our customers for your patience over the last few days. Our crews, engineers and dispatchers have worked extremely hard to get your power restored as safely and quickly as possible.
Clarksville, TN – As of 4:30pm, the Clarksville Department of Electricity estimate less than 25 customers remain without power.
These are scattered isolated areas that crews are getting to as quickly as possible. Most involved trees or lines down.
Clarksville, TN – The Clarksville Department of Electricity reports two large scale outages right now that affects approximately 2400 customers.
The following areas are affected: 101st Parkway from Fort Campbell Boulevard to Kenwood School Complex, Fort Campbell Boulevard from 101st to Ashbury Drive, Peachers Mill Road from Abraham Drive to Mary's Oak Drive, Ringgold Road from 101st to Brentwood Subdivision, McClardy Road, Pine Mountain Road, Bunker Hill Road and surrounding areas. «Read the rest of this article»