Nashville, TN – The recent discovery of credit card skimmers hidden inside gas pumps at a Nashville area convenience store exposes the potential vulnerability of everyday consumers to thieves and scam artists.
The Tennessee Department of Commerce & Insurance's (TDCI) Division of Consumer Affairs is warning consumers to be on the lookout for skimming devices that are used to steal credit card information.
«Read the rest of this article»
Save Lives During National Distracted Driving Awareness Month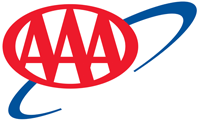 Knoxville, TN – April is National Distracted Driving Awareness Month. AAA – The Auto Club Group are reminding motorists to Slow Down, Move Over.
The law requires motorists to give adequate space to law enforcement, tow truck drivers, utility service vehicles and other first responders that are stopped on the side of the road.
«Read the rest of this article»

Nashville, TN – David Younger, a well-respected milling and paving crew supervisor for the Tennessee Department of Transportation (TDOT), was killed in the line of duty on Thursday, April 28th.
The milling crew was stopped on the shoulder of I-40 in Hickman County to change a flat tire when a tractor trailer struck one of the parked vehicles, killing Younger and injuring three other TDOT employees.
«Read the rest of this article»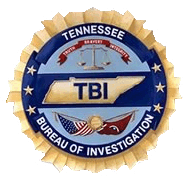 Nashville, TN – Special Agents in the Tennessee Bureau of Investigation's Human Trafficking Unit, assisted by Drug Investigation Division Agents and the Clarksville Police Department, have arrested and charged a Clarksville man accused of trafficking a juvenile for the purpose of sex.
After receiving information from the National Human Trafficking Hotline this week, TBI Agents began investigating Michael Scott Helton. During the course of the investigation, Agents developed information that this week Helton, an unregistered sex offender, trafficked a 17-year-old female for the purpose of providing a commercial sex act at a motel in Clarksville, TN.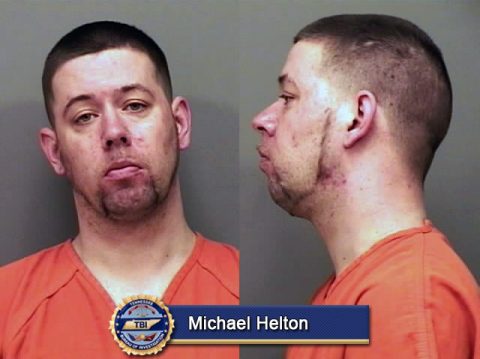 «Read the rest of this article»

Nashville, TN – The end of tax season has many auto dealers putting the pedal-to-the-metal when it comes to sales promotions.
The Tennessee Motor Vehicle Commission, a part of the Department of Commerce & Insurance's Regulatory Boards, reminds consumers to always do their homework before purchasing a vehicle.
«Read the rest of this article»

Fort Campbell, KY – Campbell Crossing's 2016 Earth Day event was a huge success over the weekend. Fort Campbell Soldiers and family members came out for an afternoon full of exciting games and activities including fun crafts, face painting, educational booths, food from Whitt's BBQ and more.
Although the event was planned to be outdoors, the rain did not keep residents away. The event held at the Family Resource Center, kicked off with the National Anthem, the Fort Campbell Troop 101 Boy Scouts presenting the Colors, and the Department of Environment-Forestry presenting the Tree City Award to Garrison Commander Col. James R. Salome.
«Read the rest of this article»

Clarksville, TN – Today, Thursday, April 28th, 2016 at 4:10pm, Clarksville Police Officers responded to a shots fired call near the basketball courts at Heritage Park on Peachers Mill Road.
One individual had non-life-threatening injuries from gunfire. This is not a random shooting. It is believed that a fight led to the gunfire.
«Read the rest of this article»

Clarksville, TN – On Wednesday, April 27th, 2016 at 09:39am, a woman went to the Clarksville Police Department's District 3 Precinct to report suspicious activity at the Walmart on Wilma Rudolph Boulevard.
She stated that on Tuesday, April 26th, 2016 at approximately 6:30pm, she was approached in the parking lot by individuals in a black pickup truck (occupants of the truck- one black male and one white female).
«Read the rest of this article»

Clarksville, TN – Today, Thursday, April 28th, 2016, the Clarksville Police Department hosted a promotion ceremony. Chief Al Ansley presented Detective Gregory Rosencrants with a Promotion Certificate to the rank of Sergeant.
In attendance with Sergeant Rosencrants were his wife Veronica, his mother Karen Torrey from Michigan, his three daughters—Samantha, Cassandra, and Ashley; and his son Carter.
«Read the rest of this article»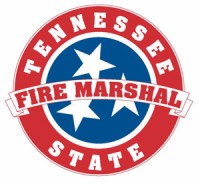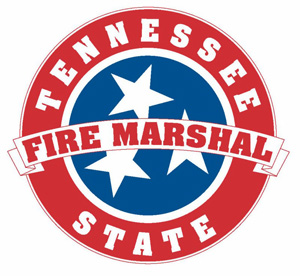 Nashville, TN – For many Tennesseans, pets provide comfort, friendship, and unconditional love. Unfortunately, a pet can not only be the victim of a home fire, but the unintentional cause of it as well. The Tennessee State Fire Marshal's Office wants to educate pet owners on important precautions to keep pets, people, and property safe from fire.
"We remind Tennesseans that fire safety is a key component of responsible pet ownership," said State Fire Marshal and Commerce & Insurance Commissioner Julie Mix McPeak. "Simple preventative measures can and should be implemented to protect pets from the devastating effects of fire."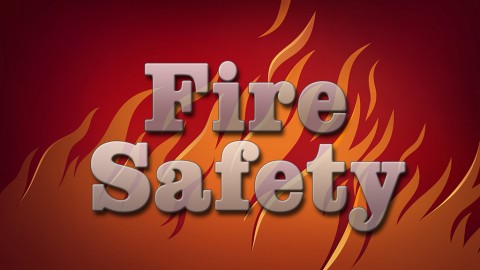 «Read the rest of this article»