Currently browsing: News
Soldiers from the 101st Combat Aviation Brigade and 3rd Brigade Combat Team, 101st Airborne Division Return Home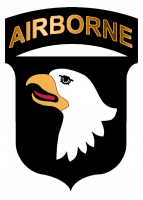 Fort Campbell, KY – On Saturday May 18th, a welcome home ceremony was held for returning Soldiers from both the 101st Combat Aviation Brigade "Wings of Destiny," and the 3rd Brigade Combat Team "Rakkasans," 101st Airborne Division (Air Assault), at Fort Campbell, KY, at 5:15pm.
Approximately 340 Soldiers were recognized for the completion of  their deployment to Afghanistan.
«Read the rest of this article»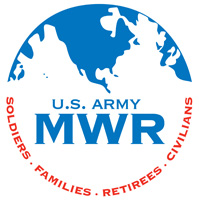 Fort Campbell, KY – Family and MWR, Sports and Fitness office is pleased to announce that Fort Campbell Adult Summer Tennis Leagues are now forming.  Men's, women's and co-ed leagues will be offered.  Leagues will be open to all valid ID card holders age 18 and over.
It is free to play and registration will be open through June 7th. To register, please visit the Sports & Fitness office, located in Fryar Stadium at 5666 Wickham Avenue.
For more information about the Adult Summer Tennis Leagues, please call Sports & Fitness at 270.956.1006.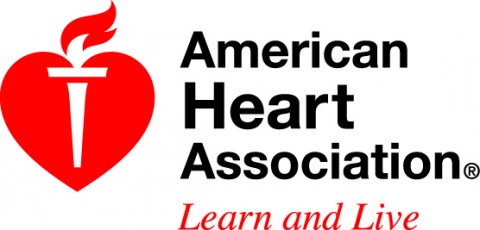 Dallas, TX – The American Heart Association says a new report from the Institute of Medicine (IOM) — Sodium Intake in Populations: Assessment of Evidence — is incomplete in its assessment of sodium's impact on health because it does not focus its examinations on scientific evidence that links excess consumption and high blood pressure.
The report found that though reducing sodium intakes from current levels is important, and that there is a positive relationship between higher levels of sodium intake and risk of heart disease, there is not enough evidence to conclude that sodium reduction below 2,300 mg daily leads to less heart disease, stroke and a reduced risk of death.
«Read the rest of this article»

Clarksville, TN – Montgomery County Relay for Life held the kickoff for the 2013 Relay for Life yesterday at the Hilldale Baptist Family Life Center Soccer Field. Hundreds of Cancer Survivors along with community members gathered to raise funds to help the American Cancer Society seek a cure for cancer.
Relay for life is the world's largest grassroots fundraising movement, and truly shows that one person, one idea can make a huge difference.
«Read the rest of this article»

Clarksville, TN – Clarksville Police Detectives have spent all morning collecting evidence and attempting to identify the victim of this isolated homicide. The victim has a ring on his left hand ring finger that Detectives believe will help identify the victim.
The photo below is similar to the victim's ring except for the black background behind the eagle.
«Read the rest of this article»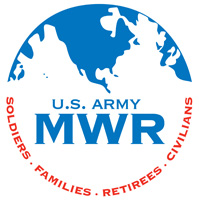 Fort Campbell, KY – Are you looking for a summer job that will get you (or your teen) outside and active? Fort Campbell Aquatics is offering a lifeguard class at Gardner Indoor Pool from May 28th through 31st.
Class will meet from 8:00am to 4:30pm each day. The cost for the Lifeguard Class is $120.00 and this includes a CPR certification. All students must be at least 15 years of age prior to the beginning of class. «Read the rest of this article»

Clarksville, TN – On May 18th, the Clarksville Police Department responded to a body found at the Pumping Station on West Fork Drive.
The victim appears to be a White, Male about 5'10" to 6 foot tall, weight about 175 to 200 pounds with a military style haircut.
If anyone has any information they are asked to call the Police immediately by calling the Montgomery County 911 Center so they can be put in contact with Detectives on the scene. «Read the rest of this article»
Written by Sgt. Kimberly Menzies
4th Brigade Combat Team, 101st Airborne Division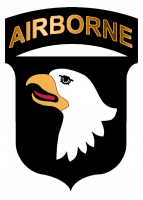 Fort Campbell, KY – Soldiers with 4th Brigade Combat Team, 101st Airborne Division, participated in a 4th BCT Motorcycle Safety Awareness class as part of the brigade's observance of Motorcycle Safety Awareness Month, May 15th, 2013 at Fort Campbell, KY.
Approximately 30 motorcycle owners representing all the battalions and various levels of rider experience within the brigade, assembled with their personally owned motorcycles to discuss safe practices when operating a motorcycle.
«Read the rest of this article»
Construction Scheduled to begin in August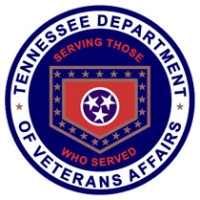 Nashville, TN – Tennessee Governor Bill Haslam and Department of Veterans Affairs Commissioner Many-Bears Grinder announced the upcoming construction for the Montgomery County Tennessee State Veterans Home.
Haslam was also joined by U.S. Senator Lamar Alexander (R-Tenn.), Speaker Pro Tem Curtis Johnson (R-Clarksville), Clarksville Mayor Kim McMillan, Montgomery County Mayor Carolyn Bowers, Tennessee State Veterans Homes Director Ed Harries and Tennessee State Veterans Homes Board Chairperson Mary Ross as well as several members of the Tennessee State Veterans Homes Board.
The new state veterans home will be located at 250 Arrowood Drive in Clarksville. Construction on the new site is scheduled to begin in August. «Read the rest of this article»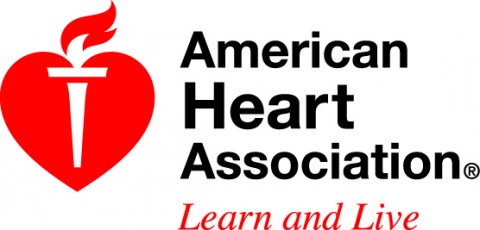 Nashville, TN – All month long, counties and cities around Middle Tennessee are supporting the American Stroke Association's fight against the No. 4 killer by proclaiming May as American Stroke Month.
Tennessee is in the "stroke belt" of the county, ranking 46th of 50 states in stroke mortality and near the very bottom for high blood pressure, a major risk factor for stroke.
«Read the rest of this article»