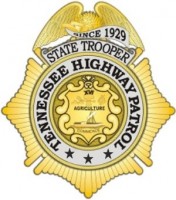 Nashville, TN – Tennessee Department of Safety and Homeland Security Commissioner Bill Gibbons and Tennessee Highway Patrol (THP) Colonel Tracy Trott presented Trooper Michael Sullivan and Dispatcher Andrew Lawson with the 2014 Trooper and Dispatcher of the Year award, respectively, at a special ceremony held Wednesday evening in Murfreesboro. Also, the THP Fall Branch District was awarded the 2014 District of the Year.
The University of Tennessee head football coach Butch Jones served as the keynote speaker. Coach Jones is the son of a long-time police chief and nephew to a Michigan State Police Commander.
«Read the rest of this article»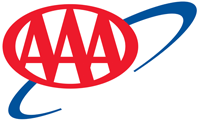 Knoxville, TN - Your shiny car is probably three dirty shades of grey after driving through the snow, slush and salt during the last two weeks.  In fact, your car could be corroding in some secret places, and reversing the effects may not be as easy as a simple car wash.
"In addition to the build-up on the body of the vehicle, damage can occur to the undercarriage as well," said Jack Wilson, field business manager, Tennessee Approved Auto Repair. "Proper cleaning can help combat corrosion to vital parts such as brake lines and fuel tanks, and time could be a factor." «Read the rest of this article»

Clarksville, TN – On Thursday, February 26th, 2015 Agents of the Tennessee Alcohol Beverage Control in conjunction with Alcohol Beverage Control Agents of the Clarksville Police Department's Special Operations Unit conducted operations targeting the sale of alcohol to underage persons.
24 businesses were checked for compliance with 19 businesses being found in compliance, and 5 being cited for the sale of alcohol to underage persons. «Read the rest of this article»

Nashville, TN – In the quest for good health, some may believe "100 percent natural" is always best. That belief, however, doesn't take into account some life-saving scientific advances which have made many products safer without any significant effect on their nutritional value.
"Pasteurized milk is a prime example of one food that is much safer thanks to a simple heating process that destroys harmful bacteria," said Tennessee Department of Health Commissioner John Dreyzehner, MD, MPH. "It has been recognized by the Centers for Disease Control and Prevention as one of the ten great public health achievements of the 20th century." «Read the rest of this article»
Next Volunteer Orientation Class March 3rd

Clarksville, TN – Every single day, the American Red Cross helps people in emergencies.
Whether it's one displaced family, thousands of disaster victims, or providing care and comfort to an ill or injured service member or veteran or support to a military family member, the vital work is made possible by community volunteers.
«Read the rest of this article»

Clarksville, TN – Clarksville Police Detective Dennis Honholt has been busy with the Counterfeit Money Investigation. He has arrested Howard Johnson, who is out on bond at this time. Also, he has active warrants on Laquinton Tillman, Dante Morrison and Tremond Lenor for multiple counts of Criminal Simulation.
Detective Honholt states that, though these men are tied to the majority of these cases, there are possibly more individuals involved that have not been identified yet. He continued to say that he has encountered counterfeit currency in ones, fives, tens, twenties, fifties and hundreds.
«Read the rest of this article»
Friday, February 27th, 2015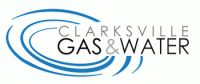 Clarksville, TN – Clarksville Gas and Water has turned off water service on Red River Street between Artic Street and Hyman Street for water line maintenance. Area residents may also experience low water pressure during the work.
The work is anticipated to be finished by approximately 11:00am.
The road is open to traffic.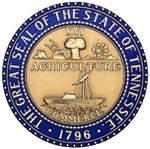 Nashville, TN – Tennessee State Representative Curtis Johnson (R-Clarksville) has announced that the Tennessee State School Bond Authority has approved short term financing to be used, in part, to acquire over 10 ½ acres for Austin Peay State University.
This acquisition will be funded by Campus Plant Funds and the short-term bond issue."
"The action of the School Bond Authority is a crucial step in financing this project," said Rep. Johnson. "The short-term bond should be paid off within five years."
«Read the rest of this article»
Written by Sgt. 1st Class Nathan Hoskins
Headquarters, 101st Airborne Division (Air Assault)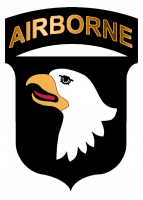 Monrovia, Liberia – The 101st Airborne Division (Air Assault) cased its colors in a ceremony February 26th at the Barclay Training Center, Monrovia, Liberia, marking the end of Operation United Assistance for the Joint Forces Command – United Assistance and the Screaming Eagles.
The ceremony signified the successful completion of a five-month deployment to Liberia in support of the U.S. Agency for International Development-led mission to fight the spread of Ebola in western Africa.
The Screaming Eagles led the JFC-UA – the Department of Defense arm of the United State's effort – was comprised of engineers, medical personnel, logisticians and others, which built Ebola treatment units, trained health care workers to staff the ETUs, and built a logistic infrastructure to supply the ETUs.
«Read the rest of this article»
Washington, D.C. – All income is taxable unless the law excludes it.
Taxable income includes money you earn, like wages and tips. It also includes bartering, an exchange of property or services. The fair market value of property or services received is taxable.
The Internal Revenue Service gives you some basic rules you should know to help you file an accurate tax return.
«Read the rest of this article»