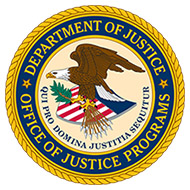 Nashville, TN – Demetrius Duncan, aka Whirley, 34, of Clarksville, Tennessee, was sentenced today to life in prison for his role in a large cocaine distribution conspiracy, announced David Rivera, U.S. Attorney for the Middle District of Tennessee.  There is no parole from federal sentences.
Duncan, along with Chris Young, aka Soulja C and Alto Parnell, aka AP, were indicted in January 2011 and convicted at a jury trial on August 23rd, 2013, of participating in a lengthy conspiracy to distribute 500 grams or more of cocaine and 280 grams or more of crack cocaine.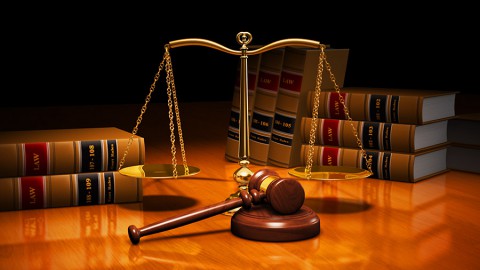 «Read the rest of this article»

Clarksville, TN – The Clarksville Police Department conducted impaired saturation patrols on April 24th and April 25th, which was partially funded by the Governor's Highway Safety Office.
During this time, there were 166 vehicles stopped and 150 individuals charged.
«Read the rest of this article»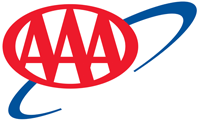 Tampa, FL – For the first time in 127 days, the national average price for regular unleaded gasoline exceeded $2.50 per gallon on Friday. Sunday's price of $2.53 per gallon represents an increase of 8 cents per gallon in comparison to last Sunday, and the national average has moved higher for 12 consecutive days
"Motorists haven't seen prices this high since December," said Mark Jenkins, spokesman, AAA – The Auto Club Group.
«Read the rest of this article»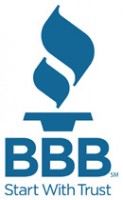 Nashville, TN – In today's society, almost anyone could be sued at any point in time, and that's what makes a malicious malware scam so effective. Better Business Bureau (BBB) warns business and consumers to watch out for fake emails that summons you for a court appearance. If you've received an email stating that you are supposed to appear to court, delete it immediately.
Some scams pop up repeatedly, each time with a different twist. How do you know the summons is a fake? Courts don't send summons via email. Legitimate court appearance notices are routinely delivered via the U.S. Postal Service, Sheriffs Department or by a process server, never by e-mail or phone calls from someone identifying them self as a court official.
«Read the rest of this article»

Yonkers, NY – Shrimp has surpassed tuna in popularity, with each American consuming almost 4 pounds of it on average per year.
However, if shrimp isn't raised, caught, and handled properly, this popular seafood item can pose some potential risks to consumers and the environment.
Consumer Reports recently tested 342 samples of frozen shrimp – 284 raw and 58 cooked – and found bacteria that can potentially make a consumer sick and illegal antibiotic residues that raise some cause for concern.
«Read the rest of this article»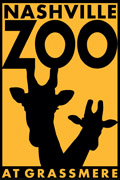 Nashville, TN – Nashville Zoo's Grassmere Historic Home and Farm was honored with several Awards of Excellence at the Tennessee Association of Museum's (TAM) annual conference in March. The awards are given for outstanding accomplishment by a Tennessee institution whose primary purpose includes preservation and/or interpretation in natural history, cultural history, folklore, art or science.
Nashville Zoo was honored with an Award of Commendation in the special events category for the November 2014 cemetery dedication ceremony honoring the 20 enslaved individuals whose remains were discovered on the Grassmere property.
«Read the rest of this article»

Clarksville, TN – Clarksville Police Detective Andy Hurst is investigating a robbery that occurred on April 22nd, 2015 a little after 9:00pm at Sams Discount Tobacco at 2847 Fort Campbell Boulevard.
The suspect ripped the cash register to the floor and shot it with a revolver, as seen in one of the photos provided.
«Read the rest of this article»
Elephants Will Temporarily Leave During Construction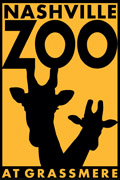 Nashville, TN – Nashville Zoo is taking steps now to eventually grow the Zoo's African elephant herd. The expansion includes additions to the elephant facilities and installation of state-of-the-art equipment.
"Our vision is to have a growing herd to ensure generations of visitors will see and experience elephants for years to come," Zoo President Rick Schwartz said. "Nashville Zoo's commitment to providing the best care to our animals has led us to begin planning and designing improvements to our elephant facilities and program."
As part of the planning and preparation, Juno, a 36-year-old African elephant, was recently relocated to live at The National Elephant Center in Fellsmere, FL. «Read the rest of this article»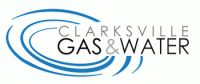 Clarksville, TN – Clarksville Gas and Water contractors will be performing sewer line rehabilitation work during the week of April 27th-May 1st, 2015 on the following streets.
Preston Drive, Downer Drive, Hillsboro Road, Plantation Drive,Southern Drive, East Fork Drive, Trahern Circle, Britton Springs Road, Hadley Drive, and Biglen Road. «Read the rest of this article»
Written by Sgt. Duncan Brennan
101st Combat Aviation Brigade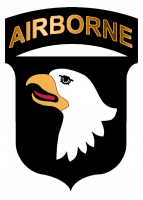 Fort Campbell, KY – Pilots from 2nd Squadron, 17th Cavalry Regiment, 101st Combat Aviation Brigade, 101st Airborne Division, flew an OH-58D Kiowa Warrior helicopter Wednesday to the Don F. Pratt Museum here where it will be permanently displayed.
The helicopter, tail number 95-0008, will be on display across the street from the museum, marking a long, storied history for 2-17 CAV.
«Read the rest of this article»