Written by Shannon Collins
DoDNews Features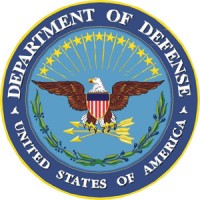 Washington, D.C. – In a proclamation, President Barack Obama said November is National Native American Heritage Month in honor of American Indians and Alaska Natives from hundreds of tribes who have shaped our national life.
He said their spirit and many contributions continue to enrich our communities and strengthen our country. During this heritage month, we honor their legacy.
«Read the rest of this article»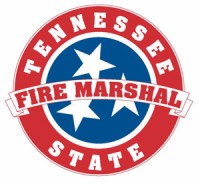 Nashville, TN – Tennessee State Fire Marshal Gary West is reminding Tennesseans to keep fire safety in mind as they heat their homes this winter season. As temperatures dip, it is important to know the proper way to use different methods of heating.
"The colder weather means many people will begin to heat their homes with fireplaces, woodstoves, and space heaters," said West. "Cold weather months typically have a higher number of accidental fire injuries and deaths due to the use of these alternate heat sources." «Read the rest of this article»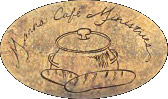 Clarksville, TN – Manna Café has joined the national #GivingTuesday movement to encourage spending with a purpose.
#GivingTuesday inspires personal philanthropy and encourages bigger, better and smarter charitable giving during the holiday season. «Read the rest of this article»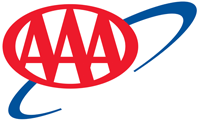 Tampa, FL – Retailers are preparing for a busy holiday shopping season as ninety-one percent of consumers plan on purchasing gifts this year, according to a recent AAA Consumer Pulse™ Holiday Shopping survey.
Nearly one in three shoppers (28%) will wait until the final two weeks of November to purchase their gifts. Twenty-four percent of people began their holiday shopping before November, taking advantage of early retail discounts, while the remaining consumers (29%) will wait until December to purchase gifts. «Read the rest of this article»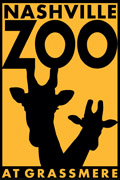 Nashville, TN – Nashville Zoo is proud to announce that it has matched the City of Nashville's $10M investment challenge. As a thank you to the city, the Zoo will be offering a Buy-One-Get-One free admission promotion to all guests Sunday December 7th through Friday, December 12th, as well as complimentary popcorn and hot chocolate.
Nashville's $10 million investment in the Zoo was approved earlier this year as part of the city's capital funding budget and was contingent upon the Zoo's ability to match the funds with privately raised funds.
«Read the rest of this article»
World AIDS Day is December 1st, 2014

Nashville, TN – More than 16,000 people in Tennessee are living with Human Immunodeficiency Virus, HIV, and that number is growing. In the five years between 2009 and 2013, an average of 871 additional Tennesseans each year became infected.
HIV attacks the body's immune system, causing a life-threatening illness known as Acquired Immunodeficiency Syndrome, or AIDS. When a person has AIDS, his or her body's natural defense system loses its ability to fight infections. That person is then at increased risk of suffering or dying from many other diseases and illnesses. The average annual AIDS death toll in Tennessee for the 2009-2013 period was 294. «Read the rest of this article»
Written by Shannon Ashford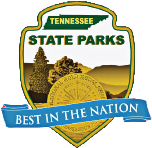 Nashville, TN – Tennessee State Parks will offer special winter rates for 360 cabins in 18 parks across the state, along with individual rooms at our six state park inns, from November 15th, 2014, through March 15th, 2015.
With a state park within an hour's drive of just about anywhere in Tennessee, families and groups seeking unique recreation opportunities and high-quality accommodations can find the perfect getaway – all at an exceptional value and a bit closer to home. «Read the rest of this article»
Thursday, November 27th, 2014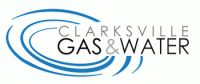 Clarksville, TN – Clarksville Gas and Water construction crews are currently repairing a sewer main break on Trenton Road near the Timberdale Road intersection.
The repair work is anticipated to take several hours.
The road is open to traffic.
Clarksville, TN – One of the things that makes Clarksville such a great place to live, work and raise our families is the way our people come together to help.
Every year, I am amazed by the generosity I see in every corner of our community.  We are a group of people who care about each other, encourage each other and help each other.
«Read the rest of this article»
Nashville, TN – The first twenty-nine Guard members from the Tennessee Army National Guard's 1/230th Air Cavalry Squadron returned home yesterday from an extremely successful deployment to Afghanistan. The Soldiers arrived in 2 groups and were transported to the National Guard's Volunteer Training Site at the Smyrna Airport for out processing.
Arriving home just in time for Thanksgiving, the Soldiers spent the last 10 months providing reconnaissance and security for American troops on the ground in Afghanistan. The 1/230th ACS flies the OH-58D Kiowa Warrior helicopter, the only armed reconnaissance helicopter currently in the Army inventory.
«Read the rest of this article»