Written by Sgt. Leejay Lockhart
101st Sustainment Brigade, 101st Airborne Division (AA) Public Affairs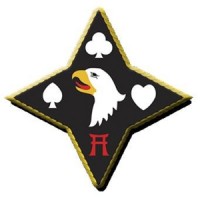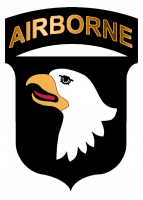 Fort Campbell, KY – Like most weekdays, loud voices and shouting rang through the early morning air at Fort Campbell, Kentucky. However, this morning was different.
It wasn't just the incredibly thick gray fog clinging to the dewy grass that made it different. Nor was it the unusually large numbers of Soldiers conducting conditioning foot marches on A Shau Valley Road that made it unusual.
«Read the rest of this article»

Clarksville, TN – Detective Rodney Lifsey, from the Clarksville Police Department, is currently searching for the two individuals that took over $500.00 worth of merchandise from a business on Wilma Rudolph Boulevard.
The female suspect gathered all the items, left them on the floor and exited. The male suspect came in directly after and removed the bag of items from the store. The store was able to provide Detective Lifsey with quality photos of the suspects.
«Read the rest of this article»

Montgomery County, TN – The 19th Judicial District Drug Task Force took back 109 pounds of prescription drugs Saturday during the Prescription Drug Take Back Day event at the Walgreen's on Madison Street.
"We appreciate everyone who took part in the event," said Jamie Dexter, public information officer for the 19th JDDTF. "Your support of this program helps keep these drugs out of the wrong hands."
Written by Sgt. Justin Moeller
5th Special Forces Group (Airborne) Public Affairs Office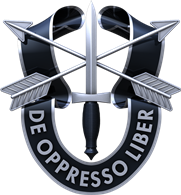 Fort Campbell, KY – The thunder of motorcycle engines rolls across a parking lot as Soldiers with the 5th Special Forces Group (Airborne), as well as Soldiers with the 101st Airborne Division (Air Assault), train on motorcycle safety.
"Motorcycle safety is very important because it is a dangerous hobby, you have to take precautions," said Staff Sgt. Elain Colon, the noncommissioned officer in charge of the water section for the Group Support Battalion, 5th SFG (A). "In the Army, we care about Soldiers, we want them in formation tomorrow morning, so we put a system in place – the Motor Cycle Safety Program teaches different levels of skills to ensure our Soldiers are properly trained while riding a motorcycle and also properly equipped with safety gear."
«Read the rest of this article»
Baiting Program Expanding in Tennessee This Year to Prevent Raccoon Rabies

Nashville, TN – The Tennessee Department of Health is working with the United States Department of Agriculture to help prevent rabies by distributing oral rabies vaccine for wild raccoons along Tennessee's borders with Alabama, Georgia, North Carolina and Virginia.
The annual baiting program administered by USDA's Animal and Plant Health Inspection Service, Wildlife Services, began in Tennessee September 27th, 2014.
"Control of raccoon rabies is vital to public health, as reducing rabies in wildlife helps prevent transmission to people, pets and livestock," said Health Commissioner John Dreyzehner, MD, MPH. "We are pleased to be part of this important and effective program."
«Read the rest of this article»
APSU Sports Information Office

Gadsen, AL – Austin Peay State University women's golf team struggled during the first round of the Chris Banister, being played at Mindbreaker/Heartbreaker at the Silver Lakes Golf Course.
«Read the rest of this article»

Clarksville, TN – Clarksville Police have just been called out to a traffic collision near Powell Road and Rossview Road. There are no details at this time, however, the FACT Team has been called out.
No information about lane or street closures has been issued yet, but travelers should expect delays.

Clarksville, TN – Today, September 28th, 2014 at 12:17pm, the Clarksville Police Department responded to a robbery at Kmart on Wilma Rudolph Boulevard.
The robbery suspect walked into the store and then to the Pharmacy, with a note, demanded narcotic pain medication. After the clerk handed the suspect oxymorphone pills, he quickly left the store on foot.
«Read the rest of this article»

Clarksville, TN – In the early morning hours, September 28th, there was a traffic collision at Madison Street and Memorial that involved a vehicle versus a motorcycle.
One individual died at the scene and one individual was life flighted to Vanderbilt University Medical Center.
There are no other details at this time.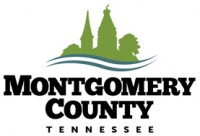 Nashville, TN – Montgomery County received a Local Government Award at the Annual Business meeting of the Greater Nashville Regional Council (GNRC) that was held on September 18th in Franklin, TN.
The county received an award for Parks and Recreation Facilities for a new trailhead and pocket park and implementation of ADA measures for Rotary Park.
«Read the rest of this article»