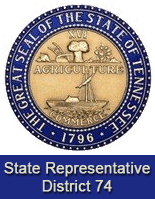 Clarksville, TN – In response to the news that Fort Campbell soldiers from the 101st Airborne Division will be deployed to Liberia to assist in fighting the outbreak of the Ebola virus there, State Representative John Tidwell is calling on the Center for Disease Control (CDC) to prepare hospital personnel in Montgomery County to protect themselves and our community in the event that a returning soldier is infected with the virus.
"Our military families and our community have endured so many burdens in the War on Terror. Now they are being called upon to assist in the world's fight against Ebola.  We need to be sure our families are not endangered by a lack of preparedness," said Tennessee State Representative John Tidwell.
«Read the rest of this article»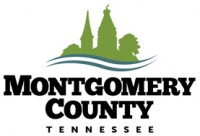 Montgomery County, TN – The Montgomery County Highway Department has closed a 100-foot section of Rabbit Run Trail, near Drake Road, for sinkhole repair.
The repair underway and is expected to be completed and the road reopened by Thursday evening, October 23rd.
We apologize for any inconvenience.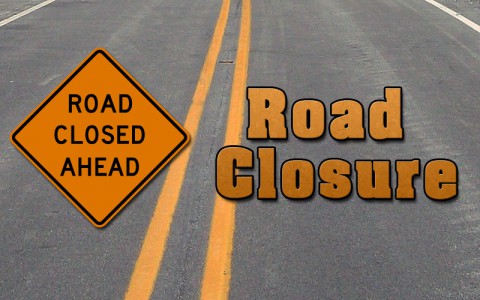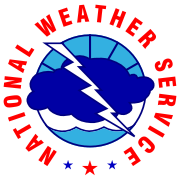 Clarksville, TN – The National Weather Service in Nashville has issued a frost advisory for Clarkville-Montgomery County as well as parts of Middle Tennessee.
Patchy frost is possible late tonight and early Thursday morning.
Clear skies and light winds will allow temperatures to fall into the mid and upper 30s late tonight across Middle Tennessee with patchy frost possible toward sunrise. «Read the rest of this article»

Clarksville, TN – Clarksville Police Detective Channing Bartel is searching for two runaway juvenile brothers. They have only been in Foster Care in Clarksville for a couple of weeks.
They might be in Clarksville but are probably trying to get to Chattanooga Tennessee. They attempted to run away on October 15th, 2014 and were found walking down I-24 east at the 6 mile marker. They ran away again on the morning of October 20th, 2014.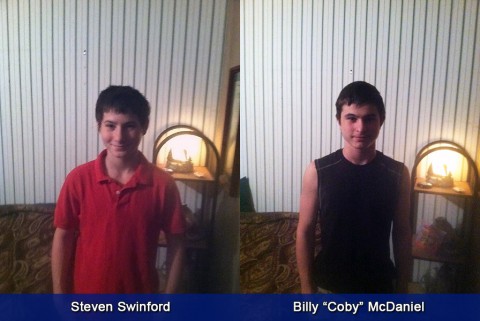 «Read the rest of this article»
Wednesday, October 22nd, 2014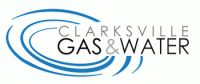 Clarksville, TN – Clarksville Gas and Water has turned off water service on Margret Drive to repair a six-inch water main leak. Area residents may experience low water pressure during the work.
The repair is anticipated to be finished by approximately 12:00pm.
Written by Sgt. Duncan Brennan
101st Combat Aviation Brigade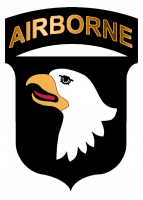 Fort Campbell, KY – Pilots from 2nd Squadron, 17th Cavalry Regiment, 101st Combat Aviation Brigade, 101st Airborne Division (Air Assault), hosted sixth-grade students from Kenwood Middle School for a demonstration of how math is relevant to aviation, here, October 8th, 2014.
The field trip was part of Kenwood's make math meaningful field trip. The students visited other professions where math was integral to daily business.
«Read the rest of this article»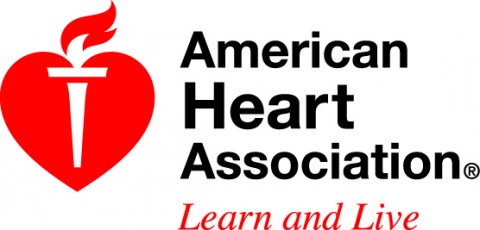 Dallas, TX – Living close to a major road may increase women's risk of dying from sudden cardiac death, according to new research in the American Heart Association journal Circulation.
"It's important for healthcare providers to recognize that environmental exposures may be under-appreciated risk factors for diseases such as sudden cardiac death and fatal coronary heart disease," said Jaime E. Hart, Sc.D., study lead author and an instructor in medicine at Brigham and Women's Hospital and Harvard Medical School in Boston, Massachusetts. "On a population level, living near a major roadway was as important a risk factor as smoking, diet or obesity."
«Read the rest of this article»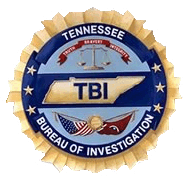 Nashville, TN – Special Agents from the Tennessee Bureau of Investigation have obtained indictments for a Bedford County man accused of possessing child pornography.
Acting on an investigative lead from the National Center for Missing and Exploited Children, TBI Special Agents began investigating Rodger Lee Mader on April 19th.
During the course of the investigation, Agents developed information that on March 30th, Mader uploaded images consistent with child pornography to his Google E-mail account.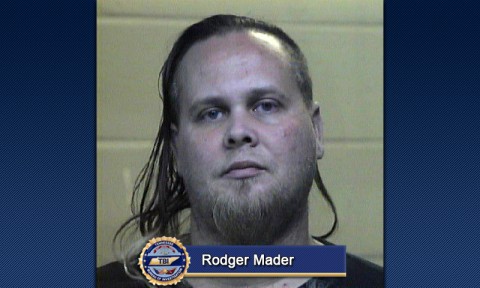 «Read the rest of this article»
Maj. Dale Greer, Joint Task Force-Port Opening Senegal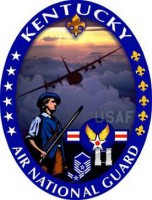 DAKAR, Senegal – The Joint Task Force-Port Opening Senegal (JTF-PO) supported the 101st Airborne Division's departure from Léopold Sédar Senghor International Airport here October 19th, en route to Liberia, where the division will join hundreds of U.S. service members engaged in the fight against Ebola in West Africa.
JTF-PO Senegal is staffed by more than 70 Airmen from the Kentucky Air National Guard's 123rd Contingency Response Group and stood up operations here October 5th.
«Read the rest of this article»
October Through December Worst Time for Deer-Related Crimes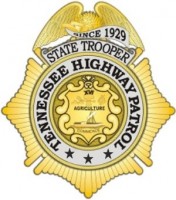 Nashville, TN – The Tennessee Highway Patrol (THP) urges motorists to exercise caution on the roadways this time of year due to deer-mating and -hunting season. Last year, two people were killed in traffic crashes involving deer on state roadways.
"The fall season is the most active time of year for deer-related crashes. We want to remind drivers to watch out for deer on or around the roadways, especially at dawn or after sunset," Colonel Tracy Trott said.
«Read the rest of this article»