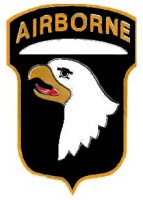 The Soldiers of the 1st Brigade Combat Team, 101st Airborne Division are set to conduct a 10-day combined arms live fire exercise Nov. 1-10.
The objective of the training is to exercise company commanders' abilities to plan, integrate and control critical enablers into their mounted and dismounted maneuver operations.
The purpose of this type of training is to stress company commanders demonstrating proficiency in direct and indirect fire planning, rehearsals, back briefs, and execution of combined arms operations. Company commanders will become confident in troop leading procedures, mounted and dismounted maneuver, as well as, planning and integration of combat enablers such as combat observation lasing teams.
The Soldiers are conducting the training in order to provide them with pertinent realistic training to prepare them for possible contingency operations.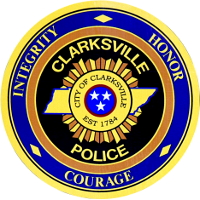 Clarksville Police Department's officers will be out in abundance in an effort to ensure Trick-or-Treaters, as well as those celebrating the fall tradition of Halloween, have a safe and enjoyable time. Officers will be focusing on patrolling the streets through your neighborhoods and on the roadways around Clarksville on Halloween.
Halloween should be a fun time for all involved. But, unfortunately it can also be a dangerous and deadly time due to impaired driving. According to the National Highway Traffic Safety Administration, Halloween is a particularly deadly night due to drunk drivers. In 2008, 58 percent of all highway fatalities across the nation on Halloween night (6 p.m. Oct 31 to 5:59 am Nov 1) involved a driver or a motorcycle rider with a Blood Alcohol Concentration of .08 or higher which is illegal in every state. Halloween is falling on a Saturday this year and we don't want revelers taking the party to the roadways, putting trick-or-treaters and responsible motorists at risk. State and local law enforcement will out in full force cracking down on drunk drivers with an aggressive Drunk Driving, Over the Limit, Under Arrest enforcement blitz. Clarksville Police Department will have six additional officers on duty, Friday and Saturday night from 10 pm-4 am, performing saturation patrols looking for impaired driving (partially funded by the Governor Highway Safety Office)
For a safer Halloween weekend, the Clarksville Police Department recommends these simple tips: «Read the rest of this article»
State Fire Marshal offers daylight saving time reminder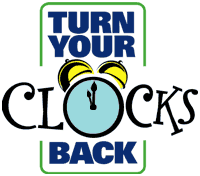 NASHVILLE – Tennessee State Fire Marshal Leslie A. Newman is reminding Tennesseans to change their smoke alarms' batteries this weekend when they set back their clocks late Saturday night for daylight saving time.
"Smoke alarms, even those that are hard-wired, should have their batteries replaced regularly and should be tested monthly to ensure they're providing the proper protection," says Tennessee State Fire Marshal Leslie A. Newman. "Use the extra hour we gain this weekend to make sure your home and family are fire-safe." «Read the rest of this article»
The Port Royal by Lantern tour will be cancelled for this evening due to rain. Please continue to check back for more upcoming events at the park or if you have any questions about park hours, school or group tours, please call the park office at 931-358-9696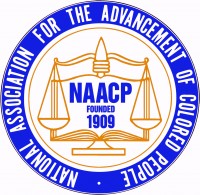 Montgomery County General Session Court Judge Wayne Shelton grants motions for dismissal filed by attorneys representing the Clarksville NAACP and its President, Jimmie Garland, Terry McMoore, a former state and local NAACP officer, and Pastor Jerry Jerkins in his capacity as State NAACP Title VI Coordinator and as a member of the TN Title VI Commission.
The dismissed lawsuit was originally filed by Kevin Johnson of Clarksville, TN, alleging his Title VI complaints were not answered.
As President for the past six years, the Clarksville NAACP has never received a written complaint from either Mr. Johnson or Mr. Hagan requesting assistance. Neither Johnson  nor Hagan has submitted a properly filled out and signed affidavit which is standard procedure in order for the NAACP Branch to investigate any complain submitted to them. – Jimmie Garland
«Read the rest of this article»
Don't let Halloween Turn into a Horror Story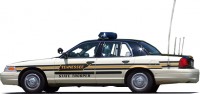 NASHVILLE — Halloween is a fun night for both children and adults, but the Tennessee Department of Safety (TDOS) and Tennessee Highway Patrol (THP) remind parents, children and especially motorists to do their part to make sure that everyone gets home safely.  The celebration can quickly turn into a real night of horror if someone is hurt by a carless or impaired driver.
"With Halloween falling on a Saturday this year, we want to make sure revelers aren't taking the party to the roadways, putting trick-or-treaters and responsible motorists at risk," said Department of Safety Commissioner Dave Mitchell.  "Law enforcement officers throughout Tennessee will be out in full force arresting and removing drunk drivers from our roadways."
Halloween is a particularly deadly night due to drunk drivers. «Read the rest of this article»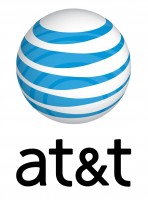 Over the years, Halloween observance has evolved into a light-hearted celebration associated with candy and fun-spirited pranks. Though tales of wicked witches, evil goblins and ghost haunting are merely part of the fun, safety precautions remain a necessary part of the merriment. High-tech devices and apps can also ensure that you don't get spooked!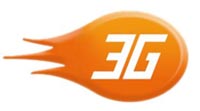 The U.S. Census Bureau estimates tallied 36 million trick-or-treaters roaming the streets on All Hallows' Eve in 2008. Previous years have shown Halloween as one of the heaviest wireless-calling days of the year. Halloween typically ranks among the most popular days for picture or video messaging.  Last year MMS volume spiked 44 percent on Halloween over the previous week!
That is why AT&T has compiled a list of safety tips to keep in mind before your children hit the streets in search of goodies: «Read the rest of this article»

Kayla Mikel, an Austin Peay State University nursing student, doesn't remember dancing with Drew Carey, the host of the TV game show "The Price is Right."
She appeared on the show as a contestant in July, during a visit to California with her family, but then three months passed before it finally aired this week on national television. A person can forget a lot in three months.
"I don't remember half the stuff I did," she admitted.
«Read the rest of this article»
Wednesday, October 28, 2009, 9:00 a.m. to approximately 3:00 p.m.

Water will be disrupted in the Monroe Estates subdivision located off Peachers Mill Road on Wednesday, October 28th, beginning at 9:00 a.m. to approximately 3:00 p.m. Roads included in the outage are Brook Hill Drive, Little Grove Lane and Ridge Runner Court.  A Gas and Water contractor will be lowering the water main on a section of Peachers Mill Road as part of the road widening project.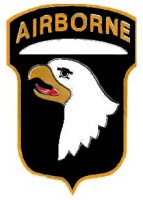 Approximately 230 Fort Campbell Soldiers are scheduled to return from Afghanistan today.
A welcome home ceremony is scheduled for 7 p.m. honoring members of the 159th Combat Aviation Brigade.
159 CAB has been on a 12-month deployment to Afghanistan. The remainder of the unit is scheduled to return by the end of the year.