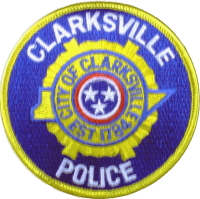 Citizen Police Academy Alumni Association is hosting a fund-raiser called "Breakfast with Santa", December 20, at Applebee's, 3066 Wilma Rudolph Blvd, Clarksville,  from 7:30 a.m. to 9:30 a.m.
Tickets are $5.00 for "all you can eat" pancakes, sausage, and drinks.  By the way, "Santa will be there."
Tickets will available at the door until sold out.
Charming young students from Natalie's Dance Network performed ballet, tap, and jazz dancing Saturday for the delight of residents of Spring Meadows Health Care Center and General Care Convalescent Center, both in Clarksville. These are annual Christmas season events serving these and other nursing homes during mid-December. (Photos by David Cutting)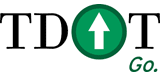 NASHVILLE – The Tennessee Department of Transportation Regional offices remain stocked with road salt and salt brine following the latest round of snow and ice in the state.  TDOT officials report the department is NOT experiencing salt shortages.  In addition to salt already on hand, TDOT continues to receive new shipments of road salt to replenish any salt supplies used during recent winter events. «Read the rest of this article»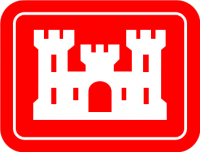 Although touted for months as being ready to go, the Clarksville Marina Development Project is still at a substantial standstill. In August it was announced that Fairgrounds Park would be closing in January to facilitate the beginning of dredging operations for the marina's construction. That is not going to happen just yet.
Clarksville Online has learned that the US Army Corps of Engineers, [USACOE], has not issued the City of Clarksville a permit for dredging operations at the Fairgrounds. Without that permit, no dredging action can take place. The corps received the city's Clarksville Fairgrounds Marina Application in late November, but it was lacking required information. The permit process is presently on hold. The USACOE expects to receive that information and issue a public notice within the next few months. This will mark the beginning of the process to obtain the dredging permit that will signal the start of construction for the marina. «Read the rest of this article»
Two men have been taken into custody on burglary and drug-related charges. On December 16, 2008, police arrested Charles Maxwell Williamson, 21, of 2680 Graham Rd, Culleoka, TN, charging him with two counts of Burglary with a bond of $15,000,  and  Ryan Scott Beemus, 22, of 101 University Avenue, Apt. C109,  Clarksville,  charged  with two counts of Burglary and 1 count of Unlawful Drug Paraphernalia, with a bond of $15,250.
On December 16, at 00:48 a.m., officers responded to a call in reference to a vehicle being broken into at University Landing Apartments in downtown Clarksville.  When the officers arrived in the area, the suspects had already fled on foot. «Read the rest of this article»
The Legal Aid Society of Middle Tennessee has announced the selection of its new president of the board of directors as, N. Houston Parks. Parks is Chief Financial Officer of First Farmers and Merchants Bank of Columbia, TN. He has a extensive association and record of service with the Legal Aid Society.
Mr. Parks has a distinguished career development path, having attained his B.A. from Rhodes College and his J.D. from the University of Tennessee. Additionally he has attended the Cannon Financial Institute and the Executive Banking Institute. His professional affiliations include the American Bar Association, the Tennessee Bar Association, and Maury County Bar Association. He has previously served as Board Vice President of the Legal Aid Society of Middle Tennessee. He has also serves on the Martin Methodist College Board of Trustees and the Maury Alliance Board of Directors. Prior to joining First Farmers, Parks practiced law in Columbia. «Read the rest of this article»
Cranberries. Once upon a time in American history they were called "Craneberries."  So many people walk past the basket of this hard red fruit, not quite sure of what to do with the berries, culled from watery bogs in places like Cape Cod, Massachusetts, the Canadian Maritimes, or in land-locked Wisconsin.
Cranberries are a group of evergreen dwarf shrubs or trailing vines found in acidic bogs throughout the cooler parts of the Northern Hemisphere. Cranberries are low, creeping shrubs or vines with wiry stems and small evergreen leaves. The flowers are dark pink.
Cranberries, a major commercial crop in certain American states and Canadian provinces, are processed into products such as juice, sauce, and sweetened dried cranberries, with the remainder sold fresh to consumers. «Read the rest of this article»
The Clarksville Fox, the area's all women's semi-pro full contact football team, will be having try-outs for the 2009 IWFL football season Saturday December 20th, 27th, and January 3rd and 10th at Northwest High School at 1:00 PM. All you need to try-out is want to play full contact football and be a part of a championship organization.
«Read the rest of this article»
Related Images:
Shining Today — To Energize Tomorrow.
That slogan blazed across the stage as the vintage vinyl tune "Here Comes the Sun" played to a packed house at the APSU Communications Building Monday afternoon.
A "Who's Who" roster of state, county and local government officials  and business leaders from Michigan and Montgomery County gathered on the Austin Peay State University campus  for the "historic" official announcement of Hemlock Semiconductor Corporation and Hemlock Semiconductor LLC multi-billion dollar development at Clarksville's megasite in the northeastern edge of the city. «Read the rest of this article»

Tension built at Governor's Square Mall in Clarksville on Saturday as fourteen finalists in the F&M Bank $100,000 American DreamStakes took their turn —choosing a key and trying to unlock the door that would determine the grand prize winner. At the very end, Ronnie Murray of Dover, the 14th and final contestant, unlocked the door and walked away with the $100,000.
A video used to be embedded here but the service that it was hosted on has shut down.
"It's going to make Christmas a lot easier this year," confessed the 28-year-old Murray, who said his church would be the first recipient of his good fortune. He plans to write them a $10,000 check.  Murray, along-side his wife, Carrie, said he had never won anything. "This is amazing, " he exclaimed. «Read the rest of this article»