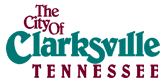 Clarksville Gas and Water (CGW) has scheduled work to begin on July 15, 2008 to replace approximately 1,800 ft. of aged natural gas pipe in the downtown area. The existing 6 inch steel pipe will be replaced with 6 inch, polyethylene (plastic) pipe beginning at Second Street approximately 175 feet south of Commerce Street and then along Madison and Hiter Streets, Cobb Alley, Fifth Street and ending on Commerce Street approximately 300 ft. west of University Avenue.
Through routine leak surveys, this area of pipe has been identified with high volumes of gas leaks and must be completely replaced. The plastic pipe is more resistant to corrosion than steel and will endure many more years of service. «Read the rest of this article»
Every four years, the Democratic Party assembles a "platform" that outlines the party's position on a variety of issues. Traditionally, the platform is written by paid professionals and then presented to the American people. This year, that's going to change.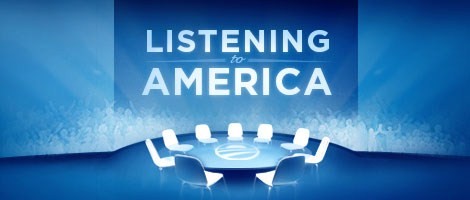 On July 24 at the GET Some Coffee Shop 3862 Trenton Rd., starting at 7:00 p.m., Clarksville For Obama will join people all across America will hold Platform Meetings in their own communities. From Atlanta, Georgia to Muncie, Indiana, from Bangor, Maine to Eugene, Oregon, Americans will meet to talk about what issues are most important to them and what should be at the heart of the Democratic platform for change. «Read the rest of this article»
Tennessee State Senator Thelma Harper will be the featured guest speaker at a fund raising and organizational event for Tim Barnes, Democratic candidate for State Senate, District 22.
The event is scheduled for this Thursday July 17, 2008 at the First Missionary Baptist Church Immanuel Family Life Center 303 Fairview Lane Clarksville, Tennessee starting at 6:00 pm.
Senator Harper is considered one of the most powerful senators to represent the state of TN. State Senator Thelma Harper, has for many years been a prominent and highly influential figure in the political, social, and civic lives of many.
She has served in the Tennessee State Senate for fourteen years and is the first African American female ever elected to the Tennessee State Senate. «Read the rest of this article»

The Clarksville Fox, Clarksville's women's full contact semi-pro football team, will host a fundraising day of golf at Swan Lake Golf Course on Saturday, July 19.
The team defeated the New England Intensity 32-0 in the IWFL Tier Two Conference Wildcard Game. The Fox had a great offensive game accompanied with a defense that was "Off the Chain" only allowing 12 total yards of offense by the Intensity WOW. The Fox will work hard during the break before traveling to Chicago to play in the IWFL Tier Two Championship Game July 26th at 3:00 PM. «Read the rest of this article»
The AAU 14U Girls National Basketball Championship will be hosted in Clarksville on July 21-27. This event will bring over 1,000 basketball players to the community for a total economic impact of over $1 million, according to the Economic Development Council.
This year during AAU, the Convention and Visitors Bureau will also host a college referees' camp that will take place simultaneously. This event will help officials qualify to referee at the NCAA level.
The Council urges sports enthusiasts to make plans to attend a basketball game during this week-long event. Games will be held at APSU Dunn Center, Kenwood Middle School, Kenwood, Northeast, Northwest, Rossview, and Clarksville High Schools starting at 9:00 a.m. and ending at 4:30 p.m. July 22-24. Championship and consolation bracket play will take place July 25-27 at selected gym sites.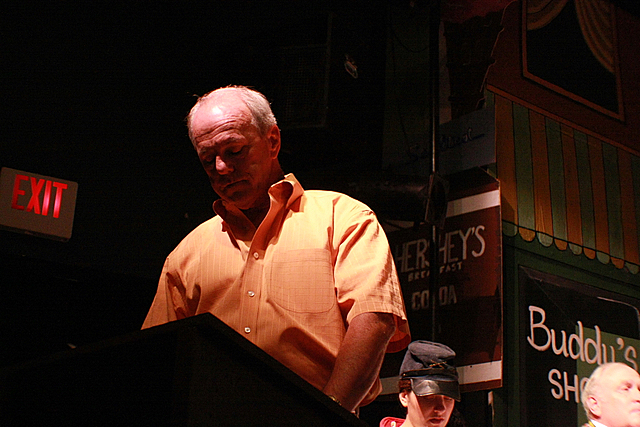 The second event of the 4th annual Clarksville's Writers Conference was a play at the Roxy Regional Theater. Headin' South Goin' North written by John McDonald mixes local historical sites and personages into a fictional story to give an engaging account of the Civil War era.
The story is of Charlie Lurton, a Clarksville boy.  The play follows Charlie (Brad Vile) and his companion Peter (Humberto Figueroa) through their escape from a Union prison camp, to their fate when they arrive back home. The story also follows Mrs. Lurton (Jill Whittinghill) as she makes her way to secure authorization for the release of another son, Horace (Joe Sonenshein) who was suffering from tuberculous. «Read the rest of this article»
On Thursday morning the 4th annual Clarksville's Writers Conference began. The first event was a bus tour of historic locations throughout our city. Included in this years tour was Riverview Cemetery, Trinity Episcopal Church, The United Methodist Church, The Immaculate Conception Catholic Church, and the historic Tip Top mansion owned by Elwyn and Rubye Patch.
The tour was organized by Dr Minoa Uffelman, a history professor at Austin Peay State University; and guided by Taylor Emery and Dr. Ellen Kanervo, who both did an excellent job keeping the group on plot and on schedule. As the tour progressed they read aloud excerpts from the diary of Nannie Haskins Smith about her life in Clarksville during the Civil War era.
Monday Morning February 16th `63
Again I have commenced a journal. I used to keep one but two years ago when the war broke out, I ceased to write in it just when I ought to have continued. Yes! Our country was then perfectly distracted; To arms! To arms! was echoed from every side; volunteer companies were being gotten up all over the country to fly to her rescue; and of course Clarksville did her part….

Haskins goes on in this to describe the mustering of two Clarksville regiments, the fall of Fort Donelson, Clarksville's occupation, it's brief reprieve from Woodward's raid, and Col. S. D. Bruce's recapture of the city.
«Read the rest of this article»
Nashville-Clarksville Chapter 20 to host National Convention
America's women veterans and active-duty military servicewomen of all stripes are invited to attend the upcoming Women Veterans of America (WVA) National Convention in Nashville on September 12-14. The convention site is the Radisson Hotel, Opryland. The guest speaker for the convention is Dr. Irene Trowell-Harris (at right), Director of the Center for Women Veterans, Department of Veterans Affairs. Dr. Trowell-Harris will address the convention on Saturday, September 13.
The Center oversees all VA programs for women veterans. As Director, Dr. Trowell-Harris is the primary advisor to the Secretary of Veterans Affairs on all matters related to policies, legislation, programs, issues, and initiatives affecting women veterans. This is an incredible, once in a lifetime opportunity for women veterans to hear directly from Dr. Trowell-Harris on the current state of women veterans programs within the VA on a national level. «Read the rest of this article»

More details are emerging on the tragic death of three-month-old Faith Nichols, an infant left unattended in a car at Dodge's Store and The Yes Deer Bar on Fort Campbell Boulevard. Courtni Lee Nichols, 24, of 3060 Harris Circle, Palmyra, has been booked into Montgomery County Jail where she is being held without bond on first degree murder charges for negligence that led to the death of her child on Tuesday.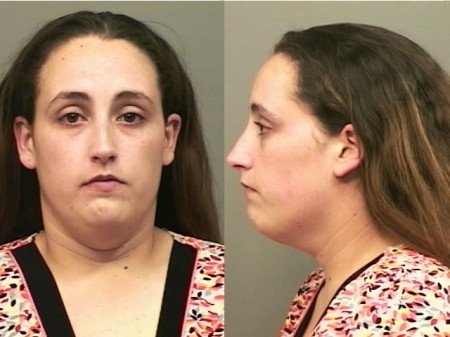 According to police reports, Nichols (pictured at right) left the child in the back seat of her car, which was parked outside Dodge's Store shortly after 10 a.m.. Nichols reportedly went in and out of the Yes Deer Bar several times and went to another bar with friends, leaving her child alone in the vehicle. Six hours later EMS and police responding to a 911 call found the baby "unresponsive," rushed the child to Gateway Medical Center, where the infant was pronounced dead, according the arrest report written by Detective Tim Anderson. The child's temperature was 103.8 degrees. Courtni Nichols admitted leaving her baby in the car, which was not running or air-conditioned, while she went bar-hopping. «Read the rest of this article»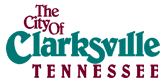 The Clarksville City Council will meet in special session tonight at 7:30 p.m. in City Council Chambers at 108 Public Square to review an agenda that includes an authorization on the issuance of capital outlay notes, not to exceed $1,210,000, for six acres of property at Cumberland & Red Rivers as part of the riverfront development. The Council will review the following agenda items:
PUBLIC COMMENTS: 7:25 p.m.
Jerrika Rivera (Brandon Hills Community Garden Project) «Read the rest of this article»