Currently browsing: News

Clarksville, TN – Marshall Chapman is in herself a blaze of glory so it's not surprise that her new CD is called, "Blaze of Glory." To be in the room with Marshall is to find yourself in a place where the unexpected is the norm. To put it mildly, Marshall is a ball of fire.
This new CD, coming out on May 28th (and you can preorder at her web site, www.Tallgirl.com), is the best so far—and that's no mean feat.
«Read the rest of this article»
101st Combat Aviation Brigade Airborne Division Public Affairs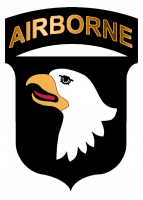 Fort Campbell, KY – Approximately 250 Soldiers from the 101st Combat Aviation Brigade, 101st Airborne Division (Air Assault), arrived at Fort Campbell, KY, May 14th, 2013.
Soldiers were reunited with their families after the successful completion of a nine-month deployment to Afghanistan in support of Operation Enduring Freedom.
«Read the rest of this article»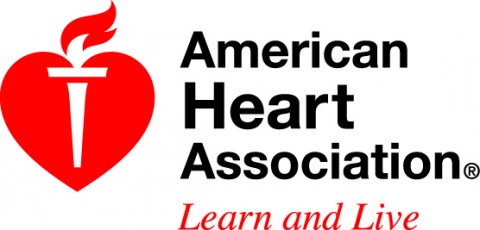 Dallas, TX – Having a pet might lower your risk of heart disease, according to a new American Heart Association scientific statement.
The statement is published online in the association's journal Circulation.
«Read the rest of this article»
Filing and Payment Deadlines Unchanged
Washington, D.C. – The Internal Revenue Service has announced additional details about the closures planned for May 24th, June 14th, July 5th, July 22nd and August 30th, 2013.
Due to the current budget situation, including the sequester, all IRS operations will be closed on those days.
This means that all IRS offices, including all toll-free hotlines, the Taxpayer Advocate Service and the agency's nearly 400 taxpayer assistance centers nationwide, will be closed on those days. «Read the rest of this article»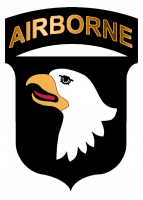 Fort Campbell, KY – The case involving Lt. Col. Darin Haas is under investigation by the Clarksville Police Department and the Montgomery County Sheriff's Office. From our understanding, Lt. Col. Haas is in a conflict with his ex-wife based on a contentious divorce, and both have mutual orders of protection against each other.
The ongoing investigation is to determine whether or not he violated the actual provisions of the Order of Protection that applies to him. «Read the rest of this article»
Aeronautics Grants Totaling $316,650 Provides for Infrastructure and Other Improvements for Seven Tennessee Airports


Nashville, TN - The Tennessee Department of Transportation (TDOT) announced today that state aeronautics grants totaling $316,650 have been approved for seven Tennessee airports.
Clarksville-Montgomery County's Outlaw field has received a $9,500 State grant and a $500.00 local grant totaling $10,000 for obstruction clearing.
«Read the rest of this article»

Clarksville, TN – On May 7th, more than 150 cancer survivors, caregivers, volunteers, supporters and friends gathered at the Hilldale Baptist Church Family Life Center at the Relay For Life 2nd Annual Survivors Dinner.
Introduced and organized by Bill and Joan Farmer, this year's dinner was the best attendance (at the Survivor lunch and luncheon events) to date.
«Read the rest of this article»

Nashville, TN – National Safe Boating Week is May 18th-24th and the Tennessee Wildlife Resources Agency will be participating to promote the wear of life jackets as the 2013 summer boating season begins.
The Wear Your Life Jacket to Work Day is Friday, May 17th with the goal of demonstrating how easy it is to wear a life jacket. Participants wear a life jacket to work, demonstrating how easy to wear one, even while at work. «Read the rest of this article»
Competition Designed to Increase Seat Belt Usage among Teens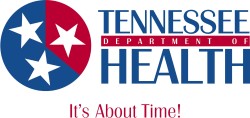 Nashville, TN – Sullivan East High School in Bluff City, Tennessee has been awarded the top prize in Tennessee's first-ever "Battle of the Belt" competition. The Tennessee Department of Health Injury Prevention Program, in partnership with the Tennessee Trauma Centers, sponsors this statewide competition for Tennessee high schools designed to increase seat belt usage.
«Read the rest of this article»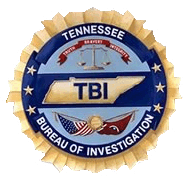 Nashville, TN – The Tennessee Bureau of Investigation has removed its latest addition to the state's Top Ten Most Wanted list after he was captured by authorities this morning at a local hotel in Pulaski.
Jerrell Martinez Sizemore, 24, was wanted by the Pulaski Police Department on one count of first degree murder for shooting and killing Brandon Stinnett at a home on  Woodring Street in Pulaski  Monday afternoon.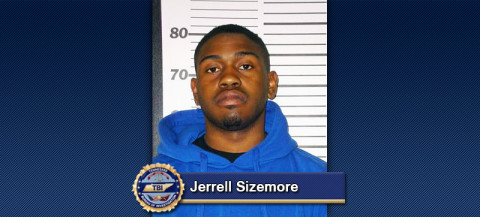 «Read the rest of this article»