The day before our Tennessee primary election, Ted Cruz overcame overwhelming odds to win the run off election for U.S. Senate in Texas.  Mr. Cruz did not have the endorsements of the establishment,  anywhere close to the money of his opponent, but he won handily with 57% of the vote.
Thursday in two Middle Tennessee races there were two candidates who were funded and endorsed by the GOP establishment, yet were soundly defeated by candidates with zero political experience, few endorsements, and very little money.  I am referring to Tennessee House races: Lauri Day in District 74 and LTC Courtney Rogers in the 45th District. «Read the rest of this article»
With the firing of Karen Josephson as the Montgomery County Animal Control director, an already serious problem is getting worse. It's a very emotional and political issue, and it won't get any better until we all take responsibility for our pets.
Josephson was fired over some administrative shortcomings, and missing receipts, but what she was really fired for, in my opinion, was bringing too much publicity to the problem, and having a big heart. Montgomery County Mayor Carolyn Bowers had just had enough of the non-stop headlines. The daily reminder that this is a serious problem, and only getting worse, was too much for the mayor. «Read the rest of this article»
Clarksville, TN – The Leaf-Chronicle announced today what we've known now for a couple of months.  They plan to start charging for their online content.  The initial reactions have been pretty brutal.
Here's a sample of what can be read:
"I will continue to get my info from NEWS Channel 5, they get Clarksville News WAY Before the Laff-Comical ever get's it, Thank News Channel 5 for all you do."
"This is an excellent idea… especially good to hear the obituary page will still be available at no charge, that way we can all read about the death of the Leaf Chronicle for free." «Read the rest of this article»
Clarksville, TN – There are unanswered questions regarding the Clarksville-Montgomery County Regional Planning Commission controversy that has captured the attention of every coffee shop in Clarksville. I promise you, they ain't talking about the sweet tea at Moss's, or the daily special at Rudy's Diner.
In Clarksville, there's always something to talk about and this story is not a kids meal my friend, it's a BIG MAC! «Read the rest of this article»
Clarksville, TN – Just my opinion, I like to call news.
This week a business owner in downtown Clarksville sent an email to the organizers of the annual Rivers and Spires Festival, praising their work and complimenting the volunteer efforts that it takes to host such an event.
He also criticized those same organizers for what he believes are things they should consider when planning future events. «Read the rest of this article»
Clarksville, TN – The current debate over who's responsible for selecting the new Planning Director is another prime example of Clarksville politics at work.  It seems that we're destined for this type of debate regardless of who's in the Mayor's office.  Both of them.
( Feel free to insert your favorite consolidated government argument here).
I've come to accept the fact that we're just not EVER happy with who is running the City of Clarksville or Montgomery County. «Read the rest of this article»
Clarksville, TN – The weekend was a buzz about College Basketball's March Madness, but the Nation Football League had it's own "Madness" surrounding Peyton Manning.  The future Hall of Fame quarterback is in search for a new home, and Tennessee Titans owner Bud Adams says, "spare no expense."
What would it mean to have one of Tennessee's favorite sons, quarterbacking the NFL franchise that's made Tennessee famous?
A lot. «Read the rest of this article»
Clarksville, TN – The current controversy surrounding the hiring of a new Regional Planning Director has revealed yet another unanswered question.
Just who DOES hire the director?
Like the "conflict of interest" debate, and the Clarksville Department of Electricity power board/city of Clarksville relationship, we've now learned that we may not know how to properly hire the regional planning director. «Read the rest of this article»
Ever wonder who THEY are?  You know, when somebody says;
"THEY say he's fooling around with so-and-so", or;
"THEY say she's not going to run again."  Just who are THEY?
Nobody ever says who THEY are.  Hmmmm.
Since we really don't know who THEY are, let's just take a look at a few of the more notable "THEY" stories of late, and then what "I" say to that.
THEY SAY: "Kim McMillan is not going to run for mayor again, and she's still wanting to run for a higher office." «Read the rest of this article»
"BWC 5 Act" advances and Motorcycle safety study bill set for House floor vote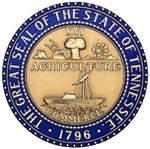 Nashville, TN – This is the next in a series of updates regarding legislation filed by Tennessee State Representative Joe Pitts (D-Clarksville) for the second session of the 107th General Assembly.
I have recently been receiving thousands of e-mails from constituents and others signing online petitions for various issues.  I am receiving the e-mails but cannot respond to you due to security issues within our system.
If you want to discuss a bill or your thoughts on any legislation currently before us, please email me directly at rep.joe.pitts@capitol.tn.gov  If you or someone you know wants to receive weekly updates, please also email or contact me directly.  I apologize for any confusion this situation may cause. «Read the rest of this article»