My Two Cents
Clarksville, TN – I don't know what went wrong with the Austin Peay basketball team this year.  Picked to win the Ohio Valley Conference, the Governors now can't seem to throw it in the ocean.
The frustration is all over coach Dave Loos' face, but HE hasn't given up on this team.  Have you?
I know that I for one don't like the abuse we've received from Murray State this year, and there's nothing I'd like more than to get to the OVC Tournament, and run the table.
Stranger things have happened.
I've watched this community go hot and cold on this program for years.  I remember seeing people at the little Red Barn during the Fly Williams era who didn't even know what a basketball was, but something special was going on and they wanted some of it. «Read the rest of this article»
My Two Cents
Clarksville, TN – The politics in this city has made a joke out of trying to update a city charter that's long over-due for an upgrade.
It's time for us to get it done.
Clarksville Mayor Kim McMillan has appointed a NEW charter commission to tackle this task.  I'm willing to bet it won't take long for them to agree on a finished document that they can present to the Clarksville city council.  I can't imagine this fine group of volunteers from all walks of life, and various interests of our city, will be able to meet together very often.
After all, there's just a couple of things wrong with the charter anyway. Right? «Read the rest of this article»
Clarksville, TN – I remember when the controversial CDE referendum passed.  It was a heated debate.  Should our electric utility get into the cable business?
Yep.
We hired the guy we thought was going to take us there.  The captain of the ship.
Rick Ingram.
This week, a grand jury indicted Mr Ingram on 36 counts of fraud.  If you read the indictment, it will make your head spin.  This was a busy little beaver.
It makes us aware that while we THINK we're doing the right thing, and making the right choice, you never know. «Read the rest of this article»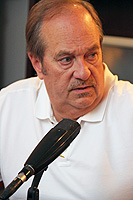 Penn State football coaching legend Joe Paterno died this weekend, 14 hours AFTER the media said he did.
Disgraceful.  And I was part of it.
This is the problem with all of the media we have now.  EVERYBODY gets to be a part of it.   The explosion of social media in our lives allows us all to "spread the news" in a manner we've not been accustomed.
Saturday night it was reported by a Penn State publication called "Onward State", that former coach Joe Paterno had died.  It was picked up by CBS and the Huffington Post.  Of course by the time the family was able to set the record straight that Paterno WAS alive, Twitter and Facebook had already spread the news around the world. «Read the rest of this article»
Clarksville will have a marina operator.  Finally! (keeping fingers crossed)
The Clarksville City Council approved two lease agreements this week to FINALLY get a marina operator to get the marina up and running by spring 2012.  The agreement is between the city of Clarksville, and Campbell Telico Marina LLC, to operate a marina and restaurant at the former fairgrounds property.  Once completed, it will be one of the finest facilities anywhere.  The vote didn't come without the typical political "posturing".
Several city councilmen complained about the timing of the special called session, after only receiving the final lease agreement the night before they were to vote on it.  «Read the rest of this article»
Questions still remain over recent concerns about "conflict of interest" within city and county government.  As I was first to report in a Clarksville Online exclusive, Conflict of interest questions still unanswered in county government, the question first arose with local architect Jerry Clark who at the time was a board member of the Regional Airport Authority.
In a meeting with County Mayor Carolyn Bowers, City Mayor Kim McMillan, and Montgomery County Accounts and Budgets Director Erinne Hester, Clark was informed that due to the County Purchasing Act of 1957, there could be a potential conflict of interest of him serving on that board, and his firm, Clark and Associates, doing business with the county.
It basically states that anyone doing business with the county, could not serve on any boards or commissions, and while there has been opinions rendered on both sides of the law, Jerry Clark chose to resign from the Airport Authority to prevent any conflct, and the county chose to take the other position.
"Hmmmm." «Read the rest of this article»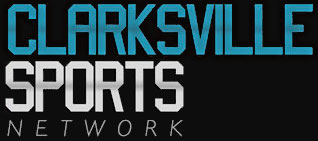 It's in the Bible. David kicked Goliath's giant bootie.
Well, something like that.
When Austin Peay beat THE University of Tennessee this weekend, IN Knoxville, it was good to be David.
Reportedly, the smallest crowd to witness a Tennessee home game this year at just over 14,000, (we would kill for that crowd at the Dunn Center), this was a monumental game for ALL Austin Peay State University fans, and fans of coach Dave Loos. They were not expected to win this game. They were supposed to go to Knoxville, break a sweat, pick up a huge paycheck, then go home and prepare for the OVC schedule.
But "David" had other ideas, and I couldn't be happier. «Read the rest of this article»
With each passing day, things are changing in Clarksville.  One of the best things about our community has been the rich history of family owned businesses.  A couple of them have closed this year and it makes me sad.
Swift Cleaners closed earlier in the year due to the changing trends of society and lack of business.  With locations on Crossland Avenue and Wilma Rudolph Boulevard, Swift Cleaners had been a Clarksville mainstay.
My family had a rich history in the cleaning business as my late grand father John Johnson owned the Clarksville Laundry.  At the time, it was one of the biggest businesses in town, and Johnson was a pillar of the community. «Read the rest of this article»
If there's one person who absolutely gets no respect, it's a cop.  I admire a person who wants to be one.  There's not a lot about doing the job that appeals to anyone.  A cop is born to be a cop.  It's something they've always wanted to do.  "To uphold the law."  "To protect and serve."
The Clarksville Police Department has one of the finest leaders it's ever had in Chief Al Ansley.  Ansley was appointed chief during the Piper administration, and takes a no nonsense approach to his work.  His commanders are loyal brothers in arms.  Fellow warriors of the streets who know how to get the job done, and understand what their chief demands.  If ever there was a "team effort", this is it.  The results are evident. «Read the rest of this article»
The executive committee of the Clarksville-Montgomery County Economic Development Council met again this week, in a special called session, to discuss the contract of EDC President James Chavez.  Some want him gone.
Why, specifically, we don't know, but the street talk has been intense.  Rumors of his possible firing have been "hot and heavy" for the last couple of months, but have intensified in the last week.
The meeting this week was a total waste of time, causing a lot of anxiety on both sides of the issue, and was adjourned until board members could get clarification about discussing personnel matters in public.  We may never know "on the record" what the problem is, but this dispute could not come at a worse time. «Read the rest of this article»