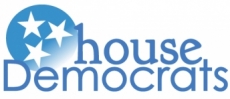 Nashville, TN – A bill requiring an on-line registry of people who abuse dogs or cats passed the Tennessee House of Representatives last week.
HB 0147, sponsored by Nashville Representative Darren Jernigan, would create a Tennessee Bureau of Investigation registry of people who are convicted of aggravated cruelty to animals, animal fighting or a criminal offense against animals. «Read the rest of this article»
109th General Assembly's First Half Concludes with Major Conservative Accomplishments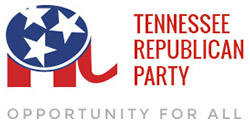 Nashville, TN – With the final debate over, the 109th General Assembly has concluded its work for the first regular session. The closing comes with a number of legislative victories Republicans can be proud of.
"We've just witnessed a session of success," stated Tennessee Republican Party Chairman Ryan Haynes. "Whether it is the conservative fiscal stewardship of our state, educational reforms that keep us on the path of achievement, or a number of bills to enhance the freedom Tennesseans expect—our state is moving ahead. Governor Haslam continues to show why he's garnered the reputation of a dynamic reformer-in-chief and together, with Lieutenant Governor Ramsey and Speaker Harwell, the leadership of our state has never been stronger." «Read the rest of this article»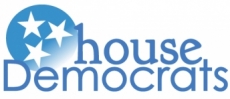 Nashville, TN – Tennessee House Democrats yesterday introduced and fought for legislation that would reaffirm the state's commitment to property tax relief for the disabled, veterans and seniors. The proposed amendment was filed in response to HB1197, sponsored by Oak Ridge Representative John Ragan.
The sponsor conceded that the bill significantly cuts a program of property tax relief for veterans, the disabled and seniors. Democratic caucus members fought against the bill and the cuts. «Read the rest of this article»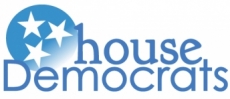 Nashville, TN – The controversial school voucher bill was killed for the year when its Republican sponsor withdrew it from a House of Representatives subcommittee on Tuesday.
Knoxville Republican Bill Dunn pulled the bill, (HB1049), from the House Finance Subcommittee because he didn't have enough votes to pass the legislation. «Read the rest of this article»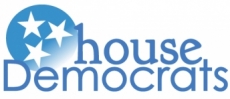 Nashville, TN – A proposal bringing medical marijuana to Tennessee was brought to the House of Representatives floor Tuesday for consideration.
This is the first time a medical marijuana proposal has made it to the floor for a vote. The proposal was in the form of an amendment by Representative Sherry Jones (D-Nashville) to HB0582. «Read the rest of this article»
Budget cuts taxes, fully funds education, moves an additional $73.5 million to Rainy Day Fund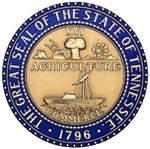 Nashville, TN – In the final few days of this year's legislative session, the House of Representatives passed Tennessee's annual budget with an 80 – 12 vote. The bill's passage was the culmination of months of tireless work crafting a fiscally responsible and balanced budget.
The $33.3 billion budget cuts taxes, puts $73.5 million in the state's Rainy Day Fund, improves our educational system, and provides an even better environment for businesses to grow and for jobs to flourish.
«Read the rest of this article»
Written by Curtis Johnson
Tennessee State Representative for 68th District
Speaker Pro Tempore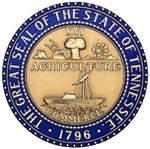 Nashville, TN – Key education bills headlined action on Capitol Hill in Nashville as House Republicans voiced strong support of a new pilot program to help adults complete their degree in Tennessee's community colleges.
As introduced, House Bill 646 establishes the Community College Reconnect Grant — a last-dollar scholarship to adults who want to return to community college and complete their associate's degree in applied science.
Currently in Tennessee, adults account for approximately 30% of enrolled undergraduate students, which equals about 65,000 adult learners.
«Read the rest of this article»
Written by Curtis Johnson
Tennessee State Representative for 68th District
Speaker Pro Tempore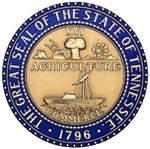 Nashville, TN – Republicans in the House have spent a great deal of time this legislative session focusing on bills to assist veterans and currently serving military personnel in Tennessee.  Building on legislation passed over the last several General Assemblies, the House hopes to continue finding ways to make life easier for military members and their families in the state.
One bill from this year, House Bill 8, will ensure high school students that train between their junior and senior year in the National Guard or go to advanced training after their senior year will still remain eligible for the state's Tennessee Promise program.
«Read the rest of this article»
Disabled Veterans and Elderly Property Tax Relief bill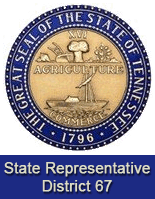 Nashville, TN – A bill designed to help veterans and other persons who lack health insurance at a free clinic operated on the site of an armory, is to be heard on the House Floor Monday, April 13th.
Sponsored by Rep. Brian Terry (R-Murfreesboro), this bill allows a licensed healthcare provider who is a member of the National Guard in this state to provide healthcare services to veterans and uninsured people.  It also allows the military department to permit the use of an armory as a site of a free clinic on a temporary basis.
«Read the rest of this article»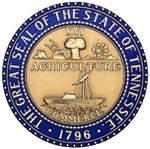 Nashville, TN – The Tennessee House of Representatives approved major legislation that would allow a terminally ill patient that has an advanced illness to try an experimental drug that has completed Phase I of clinical trials but is still pending approval by the Federal Drug Administration (FDA).
House Bill 143 would apply to terminally ill patients who have tried all other treatment options that are currently available as long as their physician has recommended it and the diagnosis and prognosis has been confirmed by a second physician. «Read the rest of this article»