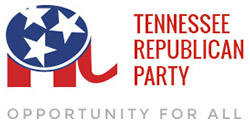 Nashville, TN – Tennessee Republican Party Chairman Ryan Haynes released the following statement regarding the U.S. Supreme Court's decision on same sex marriage:
"Tennesseans overwhelmingly voted to define marriage as between one man and one woman. If a change was to be made, it should have been allowed to play out through the democratic process but, unfortunately, today's judicial activism short-circuits that ability. While this has long been pushed by the Democrats' agenda, the issue is far from settled."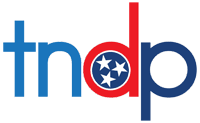 Nashville, TN – Tennessee Democratic Party Chair Mary Mancini released the following statement on today's 5-4 ruling by the U.S. Supreme Court on marriage equality.
"With today's decision we see that love and respect has triumphed and we rejoice knowing that every person has the right to marry the person they love. Today is a day that Democrats celebrate with those couples as they build strong families while securing a future for themselves, in Tennessee and across our nation." «Read the rest of this article»
"Today will be remembered with tears of joy" in Tennessee

Nashville, TN – Members of the Senate Democratic Caucus released the following statements on today's historic ruling in favor of marriage equality in all 50 states.
"I want to congratulate all of the couples in Tennessee who have waited so long for this day, when their state can recognize the love they share," Senate Minority Leader Lee Harris said. "I want to congratulate all the people who can now look forward to a wedding day right here in their home state, and I want to congratulate the plaintiffs from Tennessee who worked so hard for this historic day. «Read the rest of this article»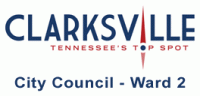 Clarksville, TN – Clarksville Councilwoman for Ward 2 Deanna McLaughlin will hold a Town Hall meeting on Wednesday, July 1st, 2015 from 6:00pm to 7:00pm at the Kleeman Community Center located at 166 Cunningham Lane (next to New Providence Middle School).
«Read the rest of this article»
TNDP sends out divisive fundraising solicitation a day after 20,000 come together to show unity in Charleston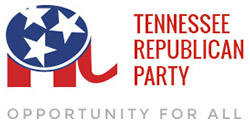 Nashville, TN – After learning the Tennessee Democratic Party released a fundraising solicitation centered on the tragic events in Charleston, South Carolina, Tennessee Republican Party Chairman Ryan Haynes released a stern rebuke of the TNDP's embarrassing action:
"Tennessee Democrats are seeking to raise money off of a tragedy. They're trying to profit from a horrific situation. That is inappropriate in every sense of the word. It's disrespectful to a community that is still living this horror. It is highly disrespectful to those who lost their lives last Wednesday night in Charleston. «Read the rest of this article»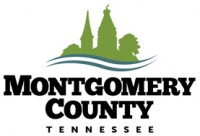 Montgomery County, TN – The Montgomery County Legislative Liaison Committee has begun the process of developing its 2016 Legislative Agenda for our lawmakers in Nashville, TN.
In order to gather as much input as possible, we are asking employees, community organizations, and county residents to submit legislative items for consideration.
Citizens are asked to submit items to Elizabeth Black via email at elblack@mcgtn.net, by Tuesday, June 30th. The committee will review the suggested topics and formulate its agenda.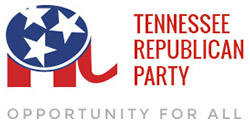 Nashville, TN – The Tennessee Republican Party released the following statements from Tennessee Federation of Republican Women President Linda D. Buckles and TNGOP Chairman Ryan Haynes about Hillary Clinton's latest campaign reset:
Buckles noted, "As a grassroots leader for Tennessee women, I assure you we stand ready to tell the truth about Hillary Clinton's failed leadership. Once Democrats conclude their Clinton coronation, Hillary would be wise not to step in Tennessee. The TFRW and Tennessee Republican women have a long history of turning out voters. With Clinton's dishonesty, ethical issues, and wrong policies, we'll do so again. She's wrong for women, wrong for Tennessee, and wrong for America." «Read the rest of this article»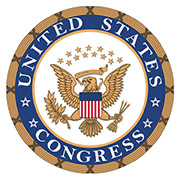 Washington, D.C. – Representative Marsha Blackburn (R-TN) voted for H.R. 1890, the Bipartisan Congressional Trade Priorities and Accountability Act of 2015.
This legislation sets roughly 150 trade objectives that the President and the United States Trade Representative must pursue during trade negotiations, including: the reduction of trade barriers, enhanced United States competitiveness, and small business access to international markets. TPA directs the President to address trade barriers and works to make sure American products have as much access to world markets that foreign products have in American markets.
«Read the rest of this article»
County GOP overwhelmingly votes to partner with Tennessee Republican Party's grassroots initiative; Formally calls for March 1st, 2016 primary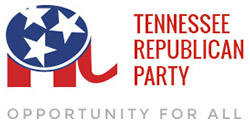 Clarksville, TN – At a recent meeting of the Montgomery County Republican Party, the group's Executive Board received a briefing from the Tennessee Republican Party about the organization's successful program called "Red to the Roots" and how it can be utilized if the county GOP selects a nominee via a primary for the 2016 elections.
The program, a partnership between County GOP Parties and the State Republican Party that saw great success in the 2014 election, is designed to bring unique resources to targeted races at the county level. «Read the rest of this article»
Governor Bush: Tennessee is vibrant, growing, and providing more opportunities for its residents to succeed and prosper.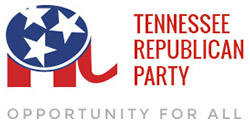 Nashville, TN – The Tennessee Republican Party's success isn't limited to the ballot box. Its dominance over state Democrats extends to finances, as well.
The 2015 Statesmen's Dinner brought in over $600,000 to the Party that, based on the messaging from the event, is already primed to continue its winning streak in 2016.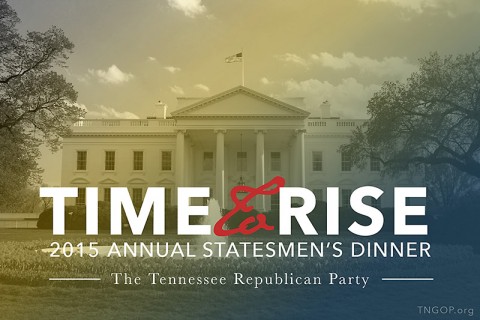 «Read the rest of this article»