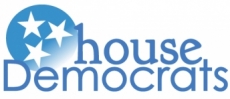 Nashville, TN – Tennessee Democratic lawmakers say fights at the Morgan County Correctional Facility Tuesday morning were apparently much worse than reported by the Department of Corrections.
Two officers were seriously injured in what they described as several fights that broke out at the facility. One officer sustained a broken orbital socket, broken nose, cracked thumb and 12 stitches in his lip. He has been identified as Sgt. David "Woody" Garrett.
«Read the rest of this article»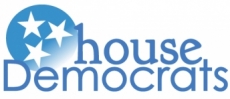 Nashville, TN – Tennessee State Representatives John Mark Windle (D-Livingston) and Mike Stewart (D-Nashville) say a Corrections Department presentation made last week to lawmakers raises questions about what Correctional Officers say are often crippling consequences of staff shortages.
The presentation showed that assaults are down in prisons across Tennessee, but the officers refute this, saying non-injury officer assaults are actually being re-classified as "staff/inmate provocations" to make the Department's numbers look better. «Read the rest of this article»
Panel to include festival organizers, Tennessee city leaders

Nashville, TN – Senate Minority Leader Lee Harris and State Representative John Ray Clemmons will host a roundtable discussion on gun legislation and possible impacts on local economies at 9:00am August 13th in the legislative library in the state Capitol. «Read the rest of this article»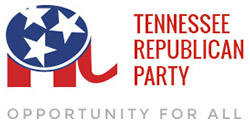 Cleveland, OH – Republicans from across the country gathered earlier this evening in Cleveland to witness the first presidential debate of the Republican primary.
The FOX News network and Facebook partnered to host the debate of the top ten GOP candidates for president based on polling averages of five recent polls conducted around the nation. Earlier in the day, FOX also hosted a forum for the remaining seven candidates. «Read the rest of this article»
Tennessee Representative Joe Pitts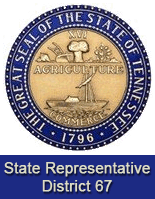 Clarksville, TN – One of the more important issues facing our growing community and our state is the need to improve our transportation infrastructure.  If you drive anywhere in Clarksville-Montgomery County, at any time of day or night, you will find yourself in traffic unlike any I have witnessed during my lifetime in this community.
During my travels around our community this year, and in speaking with various groups, I have mentioned that the Tennessee General Assembly, during our legislative session that ended in April, neglected to enact a plan to improve the transportation system and create a dedicated funding stream to pay for it.  That was one of my regrets during and since the session ended.
«Read the rest of this article»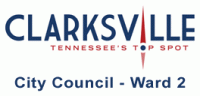 Clarksville, TN – Clarksville Councilwoman for Ward 2 Deanna McLaughlin will hold a Town Hall meeting on Tuesday, August 4th, 2015 from 6:00pm to 7:00pm at the Kleeman Community Center located at 166 Cunningham Lane (next to New Providence Middle School).
«Read the rest of this article»
Senator Harris hosts teleconference with gun safety advocates, complete remarks at the end of this release

Nashville, TN – Joined by gun safety advocates and a former chief of police, Tennessee Senate Minority Leader Lee Harris talked about the danger to Tennessee concert goers posed by an attorney general's ruling forcing private entities to allow guns at concerts.
"If this is allowed to stand, some of these major festivals may decide to end or move out of public parks," Senator Harris said. "A few reasonable people may avoid going just to avoid risk. Given the economic impact of these festivals, we have to do something so that people can feel safe at major festivals and concerts. We need legislation that makes clear that organizers can ban guns at these events when they believe there is a security risk." «Read the rest of this article»
Senator Lee Harris to give update via teleconference Friday

Nashville, TN – Senate Minority Leader Lee Harris will provide an update on guns in parks legislation passed this year via teleconference on Friday.
Joined by Beth Joslin Roth, executive director of the Safe Tennessee Project, Senator Harris will talk about this year's guns in parks legislation and how it applies to major outdoor concerts in Tennessee. «Read the rest of this article»
Vows to continue investigation until every element of the truth is known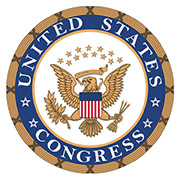 Washington, D.C. – Energy and Commerce Committee Vice Chair Marsha Blackburn (R-TN) joined her Republican colleagues on the House floor tonight to discuss the Congressional investigation into videos showing Planned Parenthood doctors discussing the sale of fetal body parts. A transcript of Congressman Blackburn's remarks follows below:
"We come to the floor tonight as mothers and grandmothers and dads and granddads. We come with just such heavy hearts and such a burden for what we have found out, for what we have seen, and for what has been made public about Planned Parenthood.
«Read the rest of this article»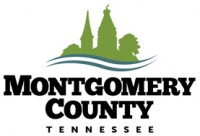 Montgomery County, TN – Montgomery County Government will begin holding its monthly County Commission meetings at 6:00pm. This new time change, an hour earlier than previously held, was proposed at the July Informal Meeting and met with no objection.
The new meeting time will begin at the August 3rd Commission Meeting. «Read the rest of this article»