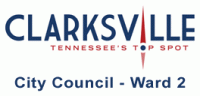 Clarksville, TN – Clarksville Councilwoman for Ward 2 Deanna McLaughlin will hold a Town Hall meeting on Tuesday, August 4th, 2015 from 6:00pm to 7:00pm at the Kleeman Community Center located at 166 Cunningham Lane (next to New Providence Middle School).
«Read the rest of this article»
Senator Harris hosts teleconference with gun safety advocates, complete remarks at the end of this release

Nashville, TN – Joined by gun safety advocates and a former chief of police, Tennessee Senate Minority Leader Lee Harris talked about the danger to Tennessee concert goers posed by an attorney general's ruling forcing private entities to allow guns at concerts.
"If this is allowed to stand, some of these major festivals may decide to end or move out of public parks," Senator Harris said. "A few reasonable people may avoid going just to avoid risk. Given the economic impact of these festivals, we have to do something so that people can feel safe at major festivals and concerts. We need legislation that makes clear that organizers can ban guns at these events when they believe there is a security risk." «Read the rest of this article»
Senator Lee Harris to give update via teleconference Friday

Nashville, TN – Senate Minority Leader Lee Harris will provide an update on guns in parks legislation passed this year via teleconference on Friday.
Joined by Beth Joslin Roth, executive director of the Safe Tennessee Project, Senator Harris will talk about this year's guns in parks legislation and how it applies to major outdoor concerts in Tennessee. «Read the rest of this article»
Vows to continue investigation until every element of the truth is known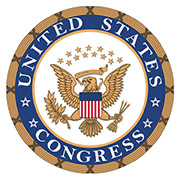 Washington, D.C. – Energy and Commerce Committee Vice Chair Marsha Blackburn (R-TN) joined her Republican colleagues on the House floor tonight to discuss the Congressional investigation into videos showing Planned Parenthood doctors discussing the sale of fetal body parts. A transcript of Congressman Blackburn's remarks follows below:
"We come to the floor tonight as mothers and grandmothers and dads and granddads. We come with just such heavy hearts and such a burden for what we have found out, for what we have seen, and for what has been made public about Planned Parenthood.
«Read the rest of this article»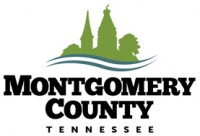 Montgomery County, TN – Montgomery County Government will begin holding its monthly County Commission meetings at 6:00pm. This new time change, an hour earlier than previously held, was proposed at the July Informal Meeting and met with no objection.
The new meeting time will begin at the August 3rd Commission Meeting. «Read the rest of this article»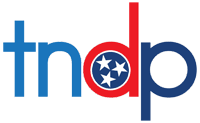 Nashville, TN – Tennessee Democratic Party Chair Mary Mancini released the following statement after the Tennessee Governor's Highway Safety Office released an offensive advertising campaign using sexist language and themes.
"This whole advertising campaign is just one more example of Republicans being tone deaf regarding women. Women are not eye candy or trophies. The reality is that women represent half our population and it is ridiculous that they are being forced to spend their tax dollars on this offensive ad campaign." «Read the rest of this article»
Clarksville, TN – The Coalition of Concerned Citizens of Clarksville-Montgomery County will host an open forum presenting our City of Clarksville Mayor, The Honorable Kim McMillan and Montgomery County Mayor, The Honorable Jim Durrett on July 17th, 2015 at the Kenwood High School auditorium.
The Mayoral forum for the month of July 2015 will begin at 6:00pm. «Read the rest of this article»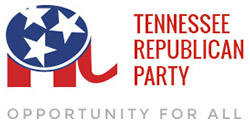 Nashville, TN – Tennessee Republican Party Chairman Ryan Haynes released the following statement regarding the U.S. Supreme Court's decision on same sex marriage:
"Tennesseans overwhelmingly voted to define marriage as between one man and one woman. If a change was to be made, it should have been allowed to play out through the democratic process but, unfortunately, today's judicial activism short-circuits that ability. While this has long been pushed by the Democrats' agenda, the issue is far from settled."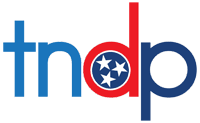 Nashville, TN – Tennessee Democratic Party Chair Mary Mancini released the following statement on today's 5-4 ruling by the U.S. Supreme Court on marriage equality.
"With today's decision we see that love and respect has triumphed and we rejoice knowing that every person has the right to marry the person they love. Today is a day that Democrats celebrate with those couples as they build strong families while securing a future for themselves, in Tennessee and across our nation." «Read the rest of this article»
"Today will be remembered with tears of joy" in Tennessee

Nashville, TN – Members of the Senate Democratic Caucus released the following statements on today's historic ruling in favor of marriage equality in all 50 states.
"I want to congratulate all of the couples in Tennessee who have waited so long for this day, when their state can recognize the love they share," Senate Minority Leader Lee Harris said. "I want to congratulate all the people who can now look forward to a wedding day right here in their home state, and I want to congratulate the plaintiffs from Tennessee who worked so hard for this historic day. «Read the rest of this article»