Currently browsing: Politics
Tennessee Department of Transportation agrees to signs for Port Royal State Park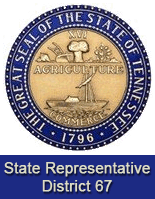 Nashville, TN – Tennessee State Representative Joe Pitts (D-Clarksville) is the sponsor of House Bill 2296 (Senate Bill 2402).
This bill will allow the County Clerk's office to remit monthly payments to the Department of Revenue for titles issued by these offices instead of daily remittances, cleared two hurdles this week and is scheduled to be heard on the House Floor on Monday, March 3rd.
«Read the rest of this article»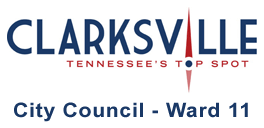 Clarksville, TN – Clarksville Ward 11 Councilwoman Kaye Jones will be holding a Town Hall meeting on Monday, March 3rd, 2014 at 6:30pm at Clarksville Gas and Water on Madison Street.
I hope you can join me and share your concerns and voice your opinions on your government at work. «Read the rest of this article»
A Vibrant and Magnetic Downtown District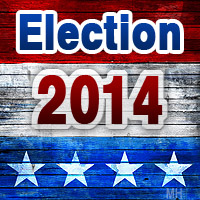 Clarksville, TN – Bill Summers, candidate for Clarksville mayor, is formally announcing his four-step plan for the future of a robust and energetic downtown Clarksville, Tennessee, that will spur economic and social development and encourage citizens to reconnect with their downtown district.
Summers presented his four-step plan to the Downtown Clarksville Association on Thursday, February 13th.  Small business owners in attendance resonated with Summers' vision for the downtown district.
«Read the rest of this article»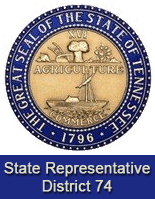 Nashville, TN – On February 3rd, Tennessee Governor Bill Haslam delivered his fourth State of the State address to the legislature.
The highlight of the speech was the Governor's plan to revive – and expand – a proposal from former Governor Bredesen to offer free college tuition to graduating high school seniors going to community or technical colleges.
In 2007, Governor Bredesen proposed using lottery funds to guarantee a free community or technical college degree for any graduating senior with a 'C' average or higher. The plan ultimately failed to receive the support of the Republicans in the State Senate. «Read the rest of this article»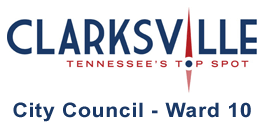 Clarksville, TN – The Clarksville City Council met on a very cold Thursday evening regular session on February 6th. Once again the agenda was rather light.
Ordinance 44 (Parking Meters): The council approved on first reading, the purchase of new parking meters that can use credit cards and a sensor system that detects when a car has arrived or departed for payment/tracking purposes. There will be one hour free parking at these meters with a three-hour limit on parking. I voted yes and the measure passed with no dissenting votes. «Read the rest of this article»

Tonight at the regular Clarksville City Council meeting, Mayor Kim McMillan will proclaim Friday, February 7, 2014 "National Wear Red Day" in the City of Clarksville.
Cities across America will join the American Heart Association's "Go Red for Women" movement to recognize the importance of the ongoing fight against heart disease and stroke. According to the Association, more women than men are killed by heart disease and it is more deadly than all forms of cancer combined.
«Read the rest of this article»
Bill will let people of Tennessee decide what is best for local communities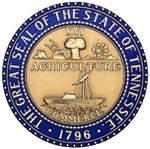 Nashville, TN – After nearly two hours of debate from both sides of the issue, Tennessee State Representative Matthew Hill (R–Jonesborough) voted in favor of legislation making local communities the authoritative voice on wine in grocery store sales across the state.
"As I have said from the beginning, I take the legislative process very seriously and believe our committee system is in place to allow lawmakers on both sides of an issue the opportunity to thoroughly debate ideas in an open and transparent environment," said Representative Hill. «Read the rest of this article»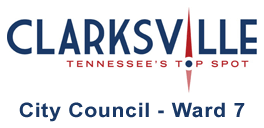 Clarksville, TN – Clarksville Councilman for Ward 9 Joel Wallace and Councilman Geno Grubbs for Ward 7 are hosting a Town Hall meeting on Wednesday, January 29th, 2014, in the meeting room at the Clarksville-Montgomery County Public Library located at 350 Pageant Lane.
The meeting will start at 7:00pm.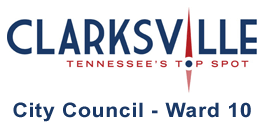 Clarksville, TN – The Clarksville City Council met in its first regular session of the New Year on Thursday, January 2nd, 2014. Not much was going on, as it was again a very light agenda.
There are a couple of items of interest and an update that I will provide. «Read the rest of this article»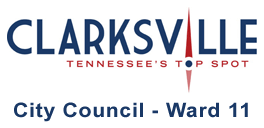 Clarksville, TN – Clarksville Councilwoman for Ward 11, Kaye Jones to hold her regular monthly Town Hall meeting on Monday, December 30th at 6:30pm at the Clarksville Gas and Water Department located at 2215 Madison Street.
The Clarksville City Council will be having Executive Session at 4:30pm that afternoon, so it will follow after the Executive Session. I hope you can attend and give your voice to your City Government.