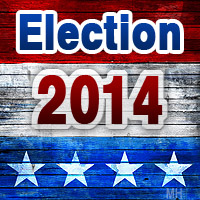 Clarksville, TN – The Clarksville-Montgomery County "League Of Voter Empowerment" (L.O.V.E.), a voters club comprised of local residents who meet monthly to discuss politics and the current state of governmental affairs, has announced its endorsements for the August 7th, 2014 State Primary and County General Election.
L.O.V.E. members are all active in the community in a variety of ways; they assemble to discuss issues that affect the community and work toward solutions that might benefit the community as a whole. «Read the rest of this article»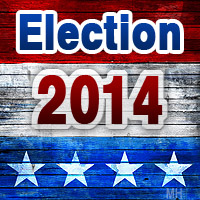 Clarksville, TN – Credo Amouzouvik, U.S. Congressional democratic candidate for Tennessee District 7 has been visiting the counties in the district and is set to speak at the Clarksville Association of Realtors' 2014 Political Candidate Forum today in Clarksville Tennessee.
Credo believes that consistent contact with constituents and an open flow of communication be-tween government leaders and their constituents is essential to a successful term in office. "Visiting the counties puts me in touch with the people so that they can share how they feel about current policies and politics affecting them," says Amouzouvik (Credo). "When it comes to healthcare, education, jobs and the economy; I want them to share that with me."
«Read the rest of this article»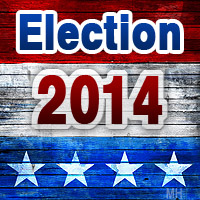 Clarksville, TN – On Tuesday, July 22nd, 2014, the Clarksville Association of Realtors and the Clarksville Home Builders Association will be hosting a Political Candidate Forum featuring candidates running in the August 2014 State Primary and County General Election.
The Political Candidate Forum will take place at the Montgomery County Civic Hall located at 350 Pageant Lane, Suite 201, beginning at 8:15am. «Read the rest of this article»
Candidates Talk Rural Development in Chester County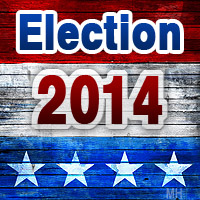 Henderson, TN – The Henderson/Chester Chamber of Commerce held a candidate forum Tuesday night at the Henderson City Hall, offering local and statewide candidates a chance to discuss policy ideas with West Tennessee voters. The common thread among all of the speakers was economic development in those counties.
Dan Cramer, candidate for US House of Representatives for Tennessee's 7th district, was on hand at the event to give his thoughts on building more jobs in rural Tennessee.
«Read the rest of this article»
Meet and Greet Held July 12th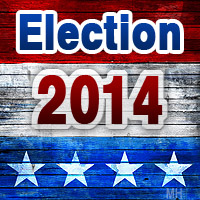 Clarksville, TN – Saturday saw the grand opening of a campaign headquarters for US congressional candidate Dan Cramer, a Clarksville native who is running for the Democratic nomination for Tennessee's 7th district seat in the House.
The open house offered voters a chance to connect with Cramer, his campaign staff and volunteers. Cramer said a headquarters was a necessary addition as his campaign grows and prepares for the general election against incumbent Marsha Blackburn in November.
«Read the rest of this article»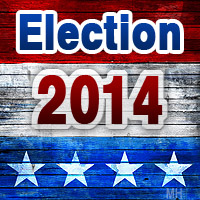 Clarksville, TN – Dan Cramer, Democratic candidate for the U.S. House of Representatives in Tennessee's 7th District, is having an open house on Saturday where the media and general public will be welcome to attend and ask any questions they have for the candidate.
The event will be from 2:00pm-4:00pm on Saturday, July 12th, at the campaign headquarters at 301 Needmore Court in Clarksville.
«Read the rest of this article»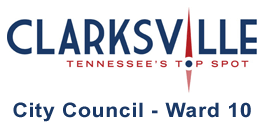 Clarksville, TN – Due to the upcoming 4th of July weekend, the city council moved its regular voting session to July 1st. It was an interesting evening.
Ordinance 7 – 2014-15 (Homeless Shelter Distance)
This ordinance proposed to shrink the distance that a homeless shelter could be located from residential properties. Currently, the distance requirement is 1000 feet. According to map inquiries by the Planning Commission, there are only four locations left in Clarksville that would allow a shelter to be at this separation requirement. «Read the rest of this article»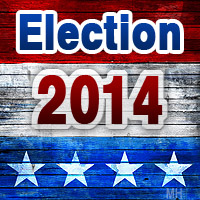 Clarksville, TN - Retired Army Helicopter Pilot Dan Cramer has announced he will run to represent Tennessee's 7th district in the U.S. House of Representatives, pledging to focus on the responsibility to govern that is entrusted to every member of congress.
Dan has made a commitment to restoring opportunity and prosperity to the middle class and to tackle the hard work of addressing issues like tax reform, immigration, and the national debt.
«Read the rest of this article»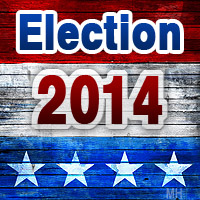 Clarksville, TN – The location of a future performing arts center in Clarksville has been heavily debated in recent months. The consulting firm hired to study the potential locations and make recommendations, Arts Consulting Group, has released the second phase of their multi-phase study and has recommended the current site of Roxy Regional Theater as a new performing arts center.
Their recommendation mirrors Bill Summers' vision for the redevelopment of downtown Clarksville – a redevelopment concept that is anchored by a performing arts center located downtown.
«Read the rest of this article»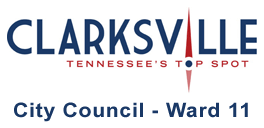 Clarksville, TN – On Monday, June 30th, 2014 City Councilwoman Kaye Jones will host her Regular Town Hall meeting at 6:30pm at 2215 Madison Street, in the Clarksville Gas and Water Administration Building.
This meeting is open to the public, not just Ward 11.