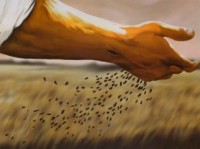 Clarksville, TN – On Tuesday, September 8th, 2015, during the bus ride home from Barkers Mill Elementary school, an older student decided to bully 3rd grader, Jaylen Garrett by punching him repeatedly in his chest.
Instead of retaliating or telling the bus driver, Jaylen used it as an opportunity to ask the kid if he knew Jesus. The kid replied that he had heard of Jesus, but didn't know much about him.
«Read the rest of this article»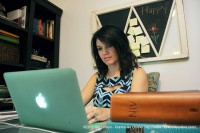 Clarksville, TN – Sometimes it feels like the world is mowing me down.
But other times I feel like I have popped my own balloon.
Life is rarely as bad as it seems but sometimes I catch myself focusing on negative emotions, what others think or what is going wrong rather than what is going right. «Read the rest of this article»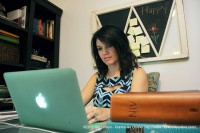 Clarksville, TN – I never planned on having a step-family. But I do. And boy do I love it. But it isn't always easy.
In fact, I knew that it would not be easy long before I ever married the first time at the age of 21, because growing up I had been a stepchild. My step-dad adopted me, and he is a great dad, but it still made for the same dynamics of a blended family. No matter the legal status of your family, when families form later in the game, there is much to learn and overcome!
I met my bachelor child-free husband in 2006. I had been divorced for a year; my boys were 3 and 6 years old. In 2010, we married, officially creating a blended family. My oldest read 1 Corinthians and our youngest prayed for us at our ceremony. It seemed quite unique among our friends, but these days, about a third of all marriages create a blended family.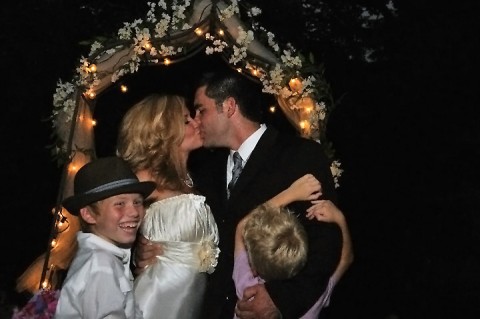 «Read the rest of this article»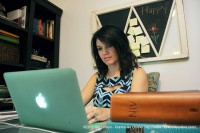 Clarksville, TN – April is child abuse awareness month. There are many ways we can become involved in helping in our community, and it starts in our own homes and neighborhoods.
According to Domestic Violence Statistics, "Around the world, at least one in every three women has been beaten, coerced into sex or otherwise abused during her lifetime. «Read the rest of this article»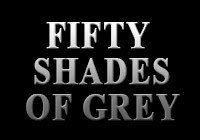 Clarksville, TN – It's finally here: opening weekend for Fifty Shades of Grey, "the hotly anticipated film adaptation of the bestselling book that has become a global phenomenon" (Fandango).
I confess that I didn't want to write this post, but as opening weekend crept closer and closer, it became more and more obvious that a lot of the folks who will be standing in line to see this film are Christians. And I can't keep silent about that. Therefore, this post is for believers (and not just women; according to MovieTickets.com, 80 percent of Valentine's Day tickets are being purchased by couples).
«Read the rest of this article»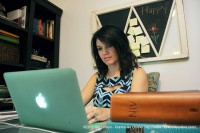 "When I consider your heavens,
the work of your fingers,
the moon and the stars,
which you have set in place,
what is mankind that you are mindful of them,
human beings that you care for them?
You have made them a little lower than the angels and crowned them with glory and honor.
You made them rulers over the works of your hands;
you put everything under their feet:"
~Psalm 8:3-6
«Read the rest of this article»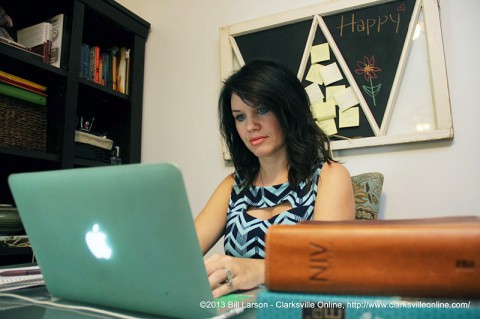 Clarksville, TN – I was late to the party. I was in my 30s before I started reading the Bible. I mean, I had touched them here and there, even opened them once or twice, and had somehow memorized the 23rd Psalm from hearing people speak it at funerals or in movies. So basically, I knew nothing.
I have been going to church weekly for about 7 years. And about three years ago, I got the calling to go to grad school to learn how to counsel people biblically. I have always been an adviser and helper. But I wanted to know how to help people in a more meaningful, less self-serving (for me and for them) way.
«Read the rest of this article»
Written by Dinah Maria Mulock
God rest ye, merry gentlemen; let nothing you dismay,
For Jesus Christ, our Saviour, was born on Christmas-day.
The dawn rose red o'er Bethlehem, the stars shone through the gray,
When Jesus Christ, our Saviour, was born on Christmas-day. «Read the rest of this article»
Clarksville, TN – When I started blogging about my life and "spiritual journey" a few years ago, writing came easily for me. I had just come through a huge awakening and period of major change in my life. I had come a long way in my attitudes and behavior in a short period of time, and I needed an outlet to share my recovery and new-found happiness.
As the years have gone on, I have noticed 2 things: the first is that my writing, and the topics of my blogs have matured quite a bit. The second thing I have noticed is that I write less often and struggle to refine my thoughts more. «Read the rest of this article»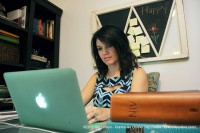 Clarksville, TN – You probably don't know this about me but I lived in low-income housing of Cleveland, Ohio when I was a small child.
I didn't feel poor. I don't remember anyone complaining about not having enough. I do remember lots of bologna, egg noodles and liver. Ketchup was our only condiment. I also remember never throwing away antibiotics until every last drop was gone even though the instructions clearly stated that you should finish and discard.
But mostly, I remember my neighbors. They were like family. «Read the rest of this article»