Clarksville, TN – When I started blogging about my life and "spiritual journey" a few years ago, writing came easily for me. I had just come through a huge awakening and period of major change in my life. I had come a long way in my attitudes and behavior in a short period of time, and I needed an outlet to share my recovery and new-found happiness.
As the years have gone on, I have noticed 2 things: the first is that my writing, and the topics of my blogs have matured quite a bit. The second thing I have noticed is that I write less often and struggle to refine my thoughts more. «Read the rest of this article»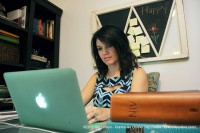 Clarksville, TN – You probably don't know this about me but I lived in low-income housing of Cleveland, Ohio when I was a small child.
I didn't feel poor. I don't remember anyone complaining about not having enough. I do remember lots of bologna, egg noodles and liver. Ketchup was our only condiment. I also remember never throwing away antibiotics until every last drop was gone even though the instructions clearly stated that you should finish and discard.
But mostly, I remember my neighbors. They were like family. «Read the rest of this article»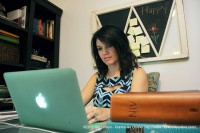 Clarksville, TN – One of my boys asked me recently, "Why doesn't God perform miracles anymore?'
It was a good question…a deep question. It's the kind of question that let's you know your kid is really thinking about God. It's also the kind of question that causes pause, makes you think, and cranks your mental processing up a notch.
We talked about miracles for a while, why God performed miracles like curing illness, reviving people from the dead, parting the sea.
«Read the rest of this article»
Clarksville, TN – The past few days have been absolutely nuts. For those of you who haven't heard, my husband (Kenny York) is spending two weeks as a homeless man in order to give a voice and face to an invisible population: the homeless of Clarksville, TN.
Back in May, when he told me of his plan, I was a little rattled—but not surprised. This is who he is, and I made up my mind before I married him that I wasn't going to squelch the part of him that's not happy unless he's in the middle of the fray.
«Read the rest of this article»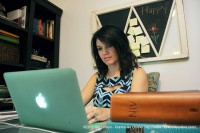 Clarksville, TN – Dating is gross. I mean, it's fun meeting new people, having a reason for a new outfit, a new way to style your hair, and a pretty new lip-gloss, but other than that, dating is just not fun for a lot of people. While the majority of women would like to be in a committed relationship, dating around to find the right guy, and being let down over and over again is simply not enjoyable.
The dating process, or more precisely, the selection process is daunting and exhausting, and many of us run from this prickly ambiguity into any relationship that is, at least, committed or promising; translation: better than nothing. «Read the rest of this article»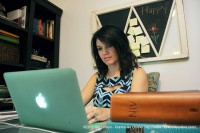 Clarksville, TN – I should have been unremarkable, a nobody, but because of God, I am a servant in His Kingdom daily.
When I was asked to speak at a ladies conference a couple of months ago, I was honored. I was asked to discuss my life before and after Christ. unlike many Christians who became followers at an early age, I was very much an adult when I became a follower. The issue for the conference became, what do I talk about? Where do I begin? «Read the rest of this article»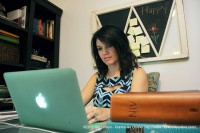 Clarksville, TN – When I was 12 I learned about nuns. I learned just enough to know that they spent a lot of time reading and doing chores. For some reason, the same girl who loved rap music and collected scrunchies was drawn to the quiet convent life devoid of thrills and Bath and Bodyworks.
Knowing basically nothing about religion though may have caused a bit of a wrinkle: I wasn't even Catholic.
It's crazy the things we think we could be, the direction we could have gone, the dreams or harebrained ideas we could have pursued, but didn't. «Read the rest of this article»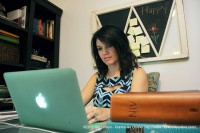 Clarksville, TN – Mother's Day. It sounds possessive, as if we, the moms of the world, actually own the day. A day for mothers. We get what we want. It's all about us, right?
For as long as a I have been a mother of two boys that are two years and eight months apart, way too close in size, and way too far apart in attitude, I have asked for the same Mother's Day gift: for the boys to be nice and get a long for the entire day.
«Read the rest of this article»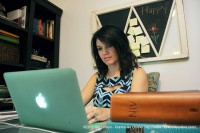 Clarksville, TN – All of a sudden your bed feels like a medical cot, your sheets feel like burlap. The refrigerator 60 feet away sounds like a Boeing 747.
You can hear ice forming in your freezer. You wonder if you put the leftovers in the fridge, remind yourself to write a check for the field trip and to call to reschedule the appointment. Your sister's birthday is coming up; do you have time to send her something thoughtful? «Read the rest of this article»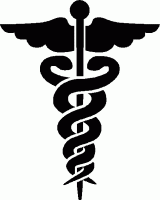 Clarksville, TN – A few weeks ago, the news broke that medical waste containing aborted babies was being used to generate electricity in the UK. Shortly thereafter, we learned that this same "medical waste" was being shipped to an electric power facility in Oregon. Thank the Lord, the commissioners of Marion County passed an order last week to stop the incinerator from using aborted babies.
For the moment, "the incinerator must stop accepting medical waste until procedures are in place to ensure aborted babies are not among the substances burned to produce electricity." «Read the rest of this article»