TROY, Al. – Heavy rains caused the cancellation of the Troy Invitational final round, Tuesday. In fact, the early morning rain never allowed the final to even begin.
As a result, the Lady Govs were unable to build on Monday's second round 302 at the Troy Country Club. APSU shot 321 in the morning and finished sixth at 623. Louisiana-Monroe (607) was declared the winner followed by Troy (609).
"It would have been nice to see how we would have played today," APSU coach Sara Robson said. "Monday's second round just showed the potential we have."
«Read the rest of this article»

Brentwood – After sweeping all three of its opponents last week, Austin Peay State University's volleyball team saw senior outside hitter Stephanie Champine and junior setter Sarah Alisaleh honored with Ohio Valley Conference weekly honors, the league office announced, Monday.
Champine, of Lambertville, Mich., earns her fourth "Offensive Player of the Week" citation as she ran her streak of double-digit kill outings to 19. She recorded 18 kills at SIU Edwardsville, Oct. 20, followed by a 12-kill outing against Eastern Illinois, Friday. Champine closed the week with a 22-kill outing against Southeast Missouri, her fourth 20-kill performance this season and third in OVC play. She averaged 5.78 kills per set and recorded a .342 attack percentage during the week.
Alisaleh, of San Antonio, Texas, earned her third "Setter of the Week" award after leading Austin Peay with 14.12 assists per set in three matches last week. She recorded 41 assists at SIU Edwardsville followed by 29 in the win against Eastern Illinois. Alisaleh's 43-assist performance against Southeast Missouri was her second-best outing in a three-set match this season. She quarterbacked an APSU offense that posted a .271 attack percentage during the week, including a .316 mark against Eastern Illinois.
Austin Peay, currently second in the OVC standings, begins a critical five-match road trip when it meets third-place Morehead State in a 7 p.m., Friday contest.

Junior Chelsea Harris shot a two-under par 70 in Monday's second round to sit in third place of the Troy Invitational, being played at the Troy Country Club.
Combined with her opening-round 78, Harris is at four-over 148, just three shots behind first-place leader Haley Lawrence, of host Troy, and two strokes behind Louisiana-Monroe's Angela Drane. The two-under 70 ranks as Harris' second-best career round.
Harris' second-round magic keyed a Lady Govs comeback that saw APSU shoot an afternoon round 302 after a disappointing 321 morning 18. As a result, the Lady Govs sit in sixth place at 623, just three shots behind fifth-place South Alabama and just six behind Ohio Valley Conference rival Jacksonville State (301-316=617). The Lady Govs 302 ranked as the day's third best round.
«Read the rest of this article»

Austin Peay State University's signature 24-20 Ohio Valley Conference win against Eastern Kentucky, Saturday night, has earned two football Governors league player of the week honors.
Terrence Holt, APSU's junior tailback and kick returner, was named OVC Offensive Player of the Week for his 176-yard, two-touchdown effort against the Colonels. Meanwhile, junior defensive tackle Antonio Faulkner, whose late-game pass-rushing heroics forced a fumble on one drive and caused an interception on the next, was named OVC Defensive Player of the Week.
Holt, the Nashville native (Maplewood HS) broke off an 80-yard touchdown run in the first quarter that put the Governors up 7-0. In the third quarter it was his 12-yard touchdown run that proved to be the game-winning score; that score was set up by Holt's 41-yard punt return. Holt now has scored two touchdowns, respectively, in four straight games. «Read the rest of this article»

The AP is back, on the helmet, that is.
Austin Peay's football team was surprised Saturday afternoon when they reported to the Dunn Center to play Eastern Kentucky. The players found the AP back on the helmet for the first time in three years.
"It all part of the process, all part of the plan," said APSU coach Rick Christophel before the game. "Everything is going to be red and white. We got new uniforms this year with white pants. Our next thing will be going back to white facemasks."
When Christophel took over as APSU's head coach after the 2006 season, replacing Carroll McCray, who resigned, the AP was not placed on the helmets when APSU bought new helmets.
Christophel is an APSU alum having played quarterback from 1971-74.

Austin Peay State University snapped a 22-game losing streak to Eastern Kentucky, Saturday night, as it rallied in the second half to defeat the No. 20 Colonels, 24-20, at Governors Stadium, in Ohio Valley Conference action.
The victory ended the nation's third longest losing streak to a single opponent. APSU last defeated the Colonels, Oct. 1, 1977 when Randy Christophel, the brother of current APSU coach Rick Christophel, was the quarterback. It included back-to-back losses to the Colonels after the Govs returned to the OVC in 2007. It also snapped a 17-game Govs losing streak to the Colonels in Governors Stadium.
The Governors got 176 rushing yards from Terrence Holt, including an 80 yarder and a go-ahead 12-yard third quarter score to snare the victory. APSU defense, which had forced just seven turnovers all season long, recovered three fumbles and grabbed one interception in the game—that interception by Zac Burkhart came with 1:19 left in the game at the APSU 41 yard line.
From there Austin Peay ran out the clock as the Govs won their second straight to improve to 3-4 overall, 2-2 in the OVC while the No. 20 Colonels slip to 4-3 overall, 4-2 in the OVC. «Read the rest of this article»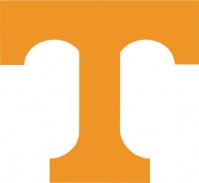 Who is Tennessee's greatest rival? While several answers will be posited, there is only one best answer: Alabama. Since the first meeting between the Tide and the Vols in 1901, few rivalries have matched the Third Saturday in October.
Some rivalries may be older, like the Lone Star Showdown between Texas and Texas A&M. Some may be more prominent in the media, like the River Red Showdown between Oklahoma and Texas. Some may be more heated. After all, the state House of Representatives has never had to suspend the series because of constant violent outbursts as has happened to Alabama/Auburn.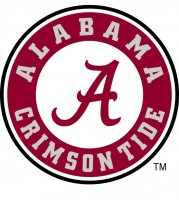 But no rivalry can touch the Alabama/Tennessee series in terms of respect. Both programs are among the winningest in the nation with a history of employing exemplary coaches. For years, both teams were coached by men with ties to the program, who lived the importance of the game, and came back year after year for another chance at winning the most significant game of the season. Because of that, the hatred was tempered by respect for the tradition of the other program. «Read the rest of this article»
Austin Peay def. Southeast Missouri, 3-0 (25-14, 25-10, 25-17)

Senior opposite hitter Kirstin Distler recorded her 1,000th career kill as Austin Peay's volleyball team won a three-set (25-14, 25-10, 25-17) sweep of Southeast Missouri, Saturday, in Ohio Valley Conference action at the Dunn Center.
Austin Peay (17-6, 9-2 OVC) led wire-to-wire in each of the three sets and posted 52 kills and a .288 attack percentage in the contest. Senior outside hitter Stephanie Champine led the offensive effort with 22 kills and an impressive .419 attack percentage, recording eight kills in each of the first two sets.
Distler, a fourth-year senior from Louisville, Ky., became the ninth Lady Govs player to record 1,000 kills. She also became only the sixth APSU player to record both 1,000 kills and 1,000 digs in their career. Distler entered the season with 1,004 digs after surpassing 1,000 digs in the conference tournament last season. «Read the rest of this article»
Austin Peay def. Eastern Illinois, 3-0 (25-18, 25-14, 25-15)

Senior outside hitter Stephanie Champine had a match-best 12 kills to lead Austin Peay's volleyball team in a 3-0 (25-18, 25-14, 25-15) Ohio Valley Conference sweep of Eastern Illinois, Friday night, at the Dunn Center.
Austin Peay's (16-6, 9-2 OVC) offense had little trouble all night, finishing with 47 kills and a season-best .316 attack percentage. That total included an 18-kill second-set performance and an impressive .424 attack percentage (15 kills) in the third set.
Eastern Illinois' (8-15, 1-9 OVC) could not get its offense going, finishing with just 28 kills and a .124 attack percentage. Some of the Panthers problems could be traced back to the Lady Govs front-row defense which recorded nine blocks, including a five-block night by senior opposite hitter Kirstin Distler. «Read the rest of this article»

In observance of National Disability Employment Awareness Month, Austin Peay State University's Office of Disability Services and the University Recreation Office present the annual Wheelchair Basketball Game.
The event will be held at 6:30 p.m., Wednesday, Oct. 21 at the Foy Fitness and Recreation Center. Admission to the game is free. Snacks and refreshments will be available.
«Read the rest of this article»