APSU Women's Cross Country

Freshman Miranda Weed finished 58th to lead Austin Peay State University's women's cross country team to a ninth-place finish at the Belmont-Vanderbilt Cross Country Opener, Friday, at Percy Warner Park.
The Lady Govs scored 268 points to finish ninth. Co-host Vanderbilt scored 27 points to win the event. The Lady Govs finished in front of Ohio Valley Conference rival UT Martin which finished in 10th place. «Read the rest of this article»
APSU Men's Cross Country

Junior Enock Langat finished 14th to lead the Austin Peay State University men's cross country team to a fifth-place finish in the Belmont-Vanderbilt Cross Country Opener, Friday, at Percy Warner Park.
The Govs finished in fifth place with 139 points. Middle Tennessee won the event with 49 points, stunning two regionally ranked teams which finished behind it. Tennessee, ranked No. 7 in the South Region, finished second followed by No. 15 Lipscomb in third and fourth-place Vanderbilt and then Austin Peay. «Read the rest of this article»

The streak continues for Austin Peay State University women's soccer team which claimed a 1-0 win against South Alabama, Friday, at the Troy Invitational.
"It was a pretty even back and forth game," said head coach Kelley Guth. "The team worked very hard and I felt like we controlled the tempo of the game. South Alabama was very organized and very good at what they did. We had to make some adjustments to take away some opportunities. They had some good speed and athleticism up front, but our back line did very well."
This time it was freshman Tatiana Ariza scoring the game winner, just six seconds before the break. A shot by freshmen Andy Quiceno in the 43rd minute led to a pair of Lady Govs corner kicks as the first half clock ticked down. With a 10-second countdown in progress, freshman Corey Osborn's corner kick was scored by Tatiana Ariza to give APSU a 1-0 lead that would stand.
«Read the rest of this article»
Koshansky Belts Team-Leading 26th Homer For Nashville In Win
Metairie, LA – The Nashville Sounds plated a run in the top of the ninth inning to edge New Orleans, 4-3, on Friday evening at Zephyr Field in the opener of a four-game series.
Nashville (76-65), which extended its winning streak to four games, recorded its 20th last at-bat win of the year and won its seventh consecutive game in New Orleans, dating back to last season.
The Sounds took a 2-0 lead in the top of the third inning on second baseman Eric Farris' two-out, two-run double to left off Z's starter Nic Ungs. Norris Hopper and Martin Maldonado, who opened the frame with consecutive singles, scored on the two-bagger.
Nashville upped its lead to 3-0 in the fourth when Joe Koshansky (2-for-4) walloped his team-leading 26th home run of the season, a one-out solo shot to center off Ungs. The big fly extend Koshansky's hitting streak to 15 games, the longest by a Sounds batter all season. «Read the rest of this article»


Congratulations to Bethany Rich of Clarksville for placing in the Hershey Track and Field North American Finals that was held in Hershey, Pennsylvania August 5th-8th. 
Bethany tied for 10th place in the Girls 13-14 year old age division for the Standing Long Jump competition. Bethany first competed in Clarksville's local Hershey Track and Field competition back in May.
«Read the rest of this article»


Austin Peay State University men and women's cross country teams open their respective 2010 campaigns at the Belmont-Vanderbilt Cross Country Opener, today, at Percy Ward Park's Vaughn's Creek Course in Nashville.
The women's teams will get out of the blocks first, with their four-kilometer race scheduled to start at 5:30pm, followed by the men's five-kilometer race which will follow at approximately 6:00pm.
The women's race features 13 teams, including three teams ranked in the preseason US Track and Field and Cross Country Coaches Association (USTFCCCA) South Region rankings: Vanderbilt (No. 3), Alabama (No. 6) and Tennessee (No. 7).
«Read the rest of this article»

Although Austin Peay State University rolled up more than 300 yards in rushing, it was a bit of aerial trickery that propelled the Governors' 38-6 season-opening victory against Cumberland, Thursday night, in Governors Stadium.
With the Govs leading just 3-0 early in the second quarter, wide receiver Devin Stark connected with fellow receiver Darryl Miller for a 30-yard to spearhead a three touchdown second quarter as the APSU blew open a close ball game against its NAIA opponent.
«Read the rest of this article»
By Teresa M. Walker, The Associated Press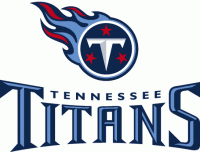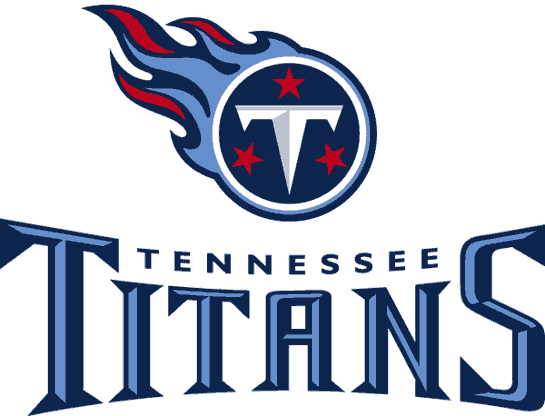 Nashville, TN — Chris Johnson wore a visor and T-shirt and stayed busy as Tennessee's top cheerleader.
Drew Brees and Reggie Bush limited their dress rehearsal to putting on their New Orleans' uniforms and pregame warmup before watching from the sideline all night long.
Alvin Pearman's 5-yard touchdown with 3:18 left helped the Titans beat the Saints 27-24 on Thursday night in the preseason finale where both teams thought of safety first for their key stars.
Vince Young tossed a TD, LeGarrette Blount also ran for a score and Rob Bironas kicked two field goals for Tennessee (2-2).
New Orleans looked ahead to the NFL's regular-season opener on September 9th when the defending Super Bowl champs host the Minnesota Vikings and Brett Favre. Coach Sean Payton gave Brees and Bush plenty of company on the safety of the sideline by subbing out for most of his starters. «Read the rest of this article»
Oklahoma City, OK – The Nashville Sounds swept the Oklahoma City RedHawks in a doubleheader on Thursday evening at AT&T Bricktown Ballpark to close out a five-game series.
The Sounds came from behind to win both contests, posting a 3-2 victory in the opener before registering a 5-4 triumph in the nightcap.
With the sweep, Nashville (74-65) took three of five from the RedHawks in the series and notched a 9-7 win in the season series between the clubs. The Sounds have won 13 of their last 18 contests.
First baseman Joe Koshansky recorded knocks in both contests to extend his hitting streak to 14 games for the Sounds, matching the longest by a Nashville player this season.
In the opener, Sounds right-hander Marty McLeary worked a seven-inning complete game and Brendan Katin ripped a go-ahead RBI double in the fifth inning to lead Nashville to a 3-2 victory. «Read the rest of this article»
Nashville, TN — The Nashville Sounds announced today that Brad Tammen has been named the team's new General Manager. Since October 2009, Tammen has served as the club's Vice President of Sales and Marketing.
"We've been impressed with Brad since he arrived.  He has already made tremendous contributions to the Sounds organization," said Sounds owner Frank Ward. "His extensive experience and strong leadership skills will help guide this club into the future."
"Nashville felt like home from the moment we arrived," Tammen said. "This is a great organization and I'm excited about the opportunity to help the Sounds thrive and grow." «Read the rest of this article»