Space Telescope Science Institute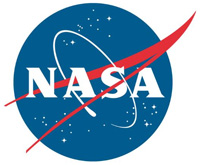 Baltimore, MD – These NASA Hubble Space Telescope images compare two diverse views of the roiling heart of a vast stellar nursery, known as the Lagoon Nebula. The images, one taken in visible and the other in infrared light, celebrate Hubble's 28th anniversary in space.
The colorful visible-light image at left reveals a fantasy landscape of ridges, cavities, and mountains of gas and dust. This dust-and-gas landscape is being sculpted by powerful ultraviolet radiation and hurricane-like stellar winds unleashed by a monster young star.
«Read the rest of this article»
NASA's Jet Propulsion Laboratory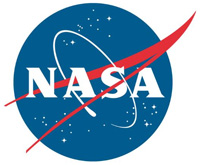 Pasadena, CA – In the American Southwest and in northwestern Mexico, more than half the annual rainfall often comes in the form of the torrential and unpredictable downpours of the North American monsoon. As in monsoon seasons across the tropics, a summertime reversal of winds carries streams of moisture from over the oceans or, in this case, the Gulf of California and Gulf of Mexico, and unceremoniously dumps them on the sunbaked land.
Perhaps the least understood and most erratic weather pattern in the United States, the monsoon brings precipitation that is vital to agriculture and the ecosystem, but it also presents serious threats to life, limb, and property.
«Read the rest of this article»
NASA's Jet Propulsion Laboratory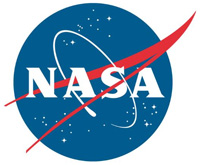 Pasadena, CA – NASA's Near-Earth Object Wide-field Infrared Survey Explorer (NEOWISE) mission has released its fourth year of survey data. Since the mission was restarted in December 2013, after a period of hibernation, the asteroid- and comet-hunter has completely scanned the skies nearly eight times and has observed and characterized 29,375 objects in four years of operations. This total includes 788 near-Earth objects and 136 comets since the mission restart.
Near-Earth objects (NEOs) are comets and asteroids that have been nudged by the gravitational attraction of the planets in our solar system into orbits that allow them to enter Earth's neighborhood.
«Read the rest of this article»
NASA's Jet Propulsion Laboratory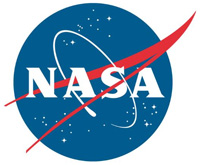 Pasadena, CA – Many of NASA's most iconic spacecraft towered over the engineers who built them: think Voyager 1 and Voyager 2, Cassini or Galileo — all large machines that could measure up to a school bus.
But in the past two decades, mini-satellites called CubeSats have made space accessible to a new generation. These briefcase-sized boxes are more focused in their abilities and have a fraction of the mass — and cost — of some past titans of space.
In May, engineers will be watching closely as NASA launches its first pair of CubeSats designed for deep space. The twin spacecraft are called Mars Cube One, or MarCO, and were built at NASA's Jet Propulsion Laboratory in Pasadena, California.
«Read the rest of this article»
NASA Headquarters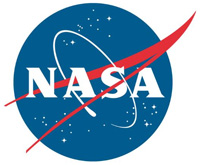 Washington, D.C. – NASA's Transiting Exoplanet Survey Satellite (TESS) launched on the first-of-its-kind mission to find worlds beyond our solar system, including some that could support life.
TESS, which is expected to find thousands of new exoplanets orbiting nearby stars, lifted off at 5:51pm CDT Wednesday on a SpaceX Falcon 9 rocket from Space Launch Complex 40 at Cape Canaveral Air Force Station in Florida. At 6:53pm, the twin solar arrays that will power the spacecraft successfully deployed.
«Read the rest of this article»
Written by Gina Anderson
NASA Headquarters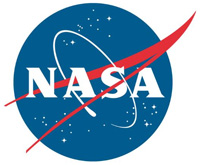 Washington, D.C. – There has been a lot of talk lately of self-driving cars, but farmers have already been making good use of self-driving tractors for more than a decade—in part due to a partnership between John Deere and NASA's Jet Propulsion Laboratory (JPL) on GPS receivers.
The story starts with GPS, which was still new in the mid-1990s when John Deere, based in Moline, Illinois, began using it for precision agriculture. The company combined GPS location data with readings from sensors on a harvesting combine to determine the crop yield on different parts of the field.
«Read the rest of this article»
Written by Stephen Lang / Rob Gutro
NASA's Goddard Space Flight Center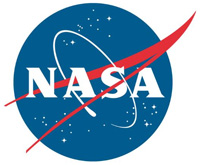 Greenbelt, MD – On Sunday April 15th, 2018 a line of strong storms at one point stretched from the Florida Straits below the Florida Keys all the way up the East Coast and into Ohio. The Global Precipitation Measurement mission or GPM core satellite analyzed the severe storms as it passed overhead. GPM is a joint mission between NASA and the Japan Aerospace Exploration Agency, JAXA.
Many of the storms were strong with wide spread reports of wind damage from north Florida up through the Carolinas and into central Virginia.
«Read the rest of this article»
NASA Headquarters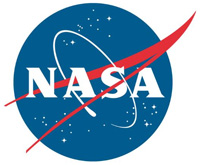 Washington, D.C. – "The directive I am signing today will refocus America's space program on human exploration and discovery. It marks a first step in returning American astronauts to the Moon for the first time since 1972, for long-term exploration and use.
This time, we will not only plant our flag and leave our footprints — we will establish a foundation for an eventual mission to Mars, and perhaps someday, worlds beyond."
–President Donald Trump
«Read the rest of this article»
Nashville Sounds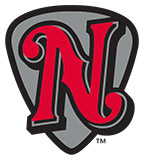 Nashville, TN – The Nashville Sounds walked off on the Omaha Storm Chasers with a 5-4 win when BJ Boyd scored from third on a wild pitch in the bottom of the ninth. The win gave the Sounds a 5-2 homestand at First Tennessee Park.
Boyd played a huge role in the comeback win Monday afternoon. With the Sounds trailing 4-1 in the bottom of the seventh inning, the left fielder cleared the bases with a three-run double to draw even at 4-4. Boyd finished 2-for-5 and drove in seven runs in the four-game series against Omaha.
«Read the rest of this article»
Written by Calla Cofield
NASA's Jet Propulsion Laboratory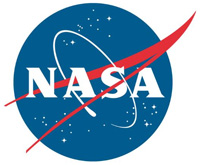 Pasadena, CA – Step outside on a clear night, and you can be sure of something our ancestors could only imagine: Every star you see likely plays host to at least one planet.
The worlds orbiting other stars are called "exoplanets," and they come in a wide variety of sizes, from gas giants larger than Jupiter to small, rocky planets about as big around as Earth or Mars. They can be hot enough to boil metal or locked in deep freeze. They can orbit their stars so tightly that a "year" lasts only a few days; they can orbit two suns at once. Some exoplanets are sunless rogues, wandering through the galaxy in permanent darkness.
«Read the rest of this article»