NASA Jet Propulsion Laboratory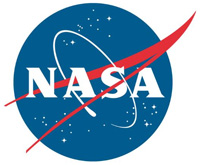 Pasadena, CA – On November 26th, 2018 NASA's InSight mission knew the spacecraft touched down within an 81-mile-long (130-kilometer-long) landing ellipse on Mars. Now, the team has pinpointed InSight's exact location using images from HiRISE, a powerful camera onboard another NASA spacecraft, Mars Reconnaissance Orbiter (MRO).
The InSight lander, its heat shield and parachute were spotted by HiRISE (which stands for High Resolution Imaging Science Experiment), which is onboard NASA's Mars Reconnaissance Orbiter, in one set of images last week on December 6th, and again on Tuesday, December 11th.
«Read the rest of this article»
NASA Jet Propulsion Laboratory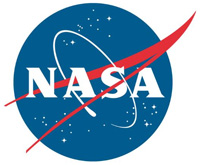 Pasadena, CA – On December 21st, at 8:49:48am PST (10:49:48am CST) NASA's Juno spacecraft will be 3,140 miles (5,053 kilometers) above Jupiter's cloud tops and hurtling by at a healthy clip of 128,802 mph (207,287 kilometers per hour). This will be the 16th science pass of the gas giant and will mark the solar-powered spacecraft's halfway point in data collection during its prime mission.
Juno is in a highly-elliptical 53-day orbit around Jupiter. Each orbit includes a close passage over the planet's cloud deck, where it flies a ground track that extends from Jupiter's north pole to its south pole.
«Read the rest of this article»
NASA Headquarters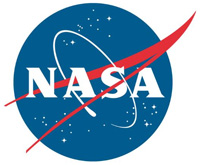 Washington, D.C. – Recently analyzed data from NASA's Origins, Spectral Interpretation, Resource Identification, Security-Regolith Explorer (OSIRIS-REx) mission has revealed water locked inside the clays that make up its scientific target, the asteroid Bennu.
During the mission's approach phase, between mid-August and early December, the spacecraft traveled 1.4 million miles (2.2 million km) on its journey from Earth to arrive at a location 12 miles (19 km) from Bennu on December 3rd, 2018.
«Read the rest of this article»
NASA Jet Propulsion Laboratory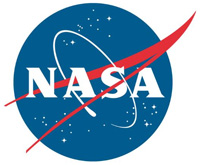 Pasadena, CA – For the second time in history, a human-made object has reached the space between the stars. NASA's Voyager 2 probe now has exited the heliosphere – the protective bubble of particles and magnetic fields created by the Sun.
Members of NASA's Voyager team will discuss the findings at a news conference at 10:00am CST (8:00am PST) on Monday, December 10th at the meeting of the American Geophysical Union (AGU) in Washington. The news conference will stream live on the agency's website.
«Read the rest of this article»
Written by Maria-José Viñas
NASA's Earth Science News Team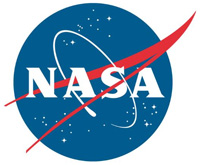 Washington, D.C. – New NASA research has found that increases in the rate at which Arctic sea ice grows in the winter may have partially slowed down the decline of the Arctic sea ice cover.
As temperatures in the Arctic have warmed at double the pace of the rest of the planet, the expanse of frozen seawater that blankets the Arctic Ocean and neighboring seas has shrunk and thinned over the past three decades. The end-of-summer Arctic sea ice extent has almost halved since the early 1980s. A recent NASA study found that since 1958, the Arctic sea ice cover has lost on average around two-thirds of its thickness and now 70 percent of the sea ice cap is made of seasonal ice, or ice that forms and melts within a single year.
«Read the rest of this article»
NASA Jet Propulsion Laboratory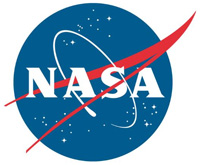 Pasadena, CA – On December 3rd, 2018 after traveling billions of kilometers from Earth, NASA's OSIRIS-REx spacecraft reached its target, Bennu, and kicked off a nearly two-year, up-close investigation of the asteroid.
It will inspect nearly every square inch of this ancient clump of rubble left over from the formation of our solar system. Ultimately, the spacecraft will pick up a sample of pebbles and dust from Bennu's surface and deliver it to Earth in 2023.
Generations of planetary scientists will get to study pieces of the primitive materials that formed our cosmic neighborhood and to better understand the role asteroids may have played in delivering life-forming compounds to planets and moons.
«Read the rest of this article»
NASA Headquarters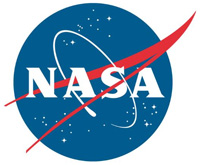 Washington, D.C. – NASA's Interior Exploration using Seismic Investigations, Geodesy and Heat Transport InSight lander, which touched down on Mars just 10 days ago, has provided the first ever "sounds" of Martian winds on the Red Planet. A media teleconference about these sounds will be held today at 1:30pm CST (9:30am PST).
InSight sensors captured a haunting low rumble caused by vibrations from the wind, estimated to be blowing between 10 to 15 mph (5 to 7 meters a second) on December 1st, from northwest to southeast. The winds were consistent with the direction of dust devil streaks in the landing area, which were observed from orbit.
«Read the rest of this article»
NASA Jet Propulsion Laboratory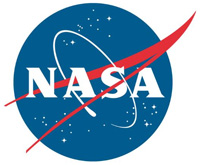 Pasadena, CA – New images from NASA's Mars InSight lander show its robotic arm is ready to do some lifting.
With a reach of nearly 6 feet (2 meters), the arm will be used to pick up science instruments from the lander's deck, gently setting them on the Martian surface at Elysium Planitia, the lava plain where InSight touched down on November 26th.
But first, the arm will use its Instrument Deployment Camera, located on its elbow, to take photos of the terrain in front of the lander. These images will help mission team members determine where to set InSight's seismometer and heat flow probe – the only instruments ever to be robotically placed on the surface of another planet.
«Read the rest of this article»
NASA Headquarters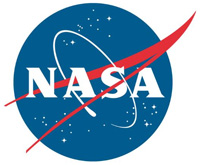 Washington, D.C. – Experiments in forest observation, protein crystal growth and in-space fuel transfer demonstration are heading to the International Space Station following the launch Wednesday of SpaceX's 16th mission for NASA under the agency's Commercial Resupply Services contract.
The company's Dragon spacecraft lifted off at 12:16pm CST on a Falcon 9 rocket from Space Launch Complex 40 at Cape Canaveral Air Force Station in Florida. It's carrying more than 5,600 pounds of research equipment, cargo and supplies that will support the crew, station maintenance and dozens of the more than 250 investigations aboard the space station.
«Read the rest of this article»
NASA Headquarters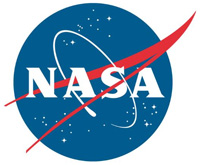 Washington, D.C. – In a galaxy far away, an old star exploded and became a supernova. About 170 million years later on February 4th, 2018, the light emanating from the explosion was received by an arsenal of high-powered telescopes.
NASA's Kepler space telescope detected the unfurling light of SN 2018oh, as it has been labeled. The first ground-based facility to identify the signal was with the All-Sky Automated Survey for Supernova and soon observatories around the globe were monitoring the supernova as part of a unique scientific experiment designed to help solve the mystery of how stars explode.
«Read the rest of this article»