Written by Lori Keesey
NASA Goddard Space Flight Center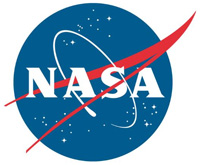 Greenbelt, MD – A NASA technologist is taking miniaturization to the extreme.
Mahmooda Sultana won funding to advance a potentially revolutionary, nanomaterial-based detector platform. The technology is capable of sensing everything from minute concentrations of gases and vapor, atmospheric pressure and temperature, and then transmitting that data via a wireless antenna — all from the same self-contained platform that measures just two-by-three-inches in size.
Under a $2 million technology development award, Sultana and her team at NASA's Goddard Space Flight Center in Greenbelt, Maryland, will spend the next two years advancing the autonomous multifunctional sensor platform.
«Read the rest of this article»
NASA Jet Propulsion Laboratory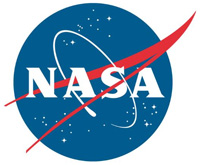 Pasadena, CA – After 15 years, the mission of NASA's Opportunity rover has come to an end, but its successes on Mars have earned it a spot in the robot hall of fame. Here's what you need to know about our intrepid Martian overachiever:
1. Opportunity was a twin.
The Mars Exploration Rovers mission featured two identical, golf-cart-sized, solar-powered rovers: Spirit and Opportunity. Spirit landed at Gusev Crater on January 4th, 2004. Opportunity landed on the opposite side of Mars at Meridiani Planum on January 24th, 2004 PST (January 25th EST). Both rovers were managed for NASA by NASA's Jet Propulsion Laboratory in Pasadena, California.
«Read the rest of this article»
NASA Jet Propulsion Laboratory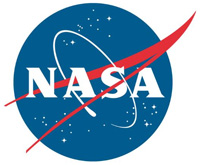 Pasadena, CA – NASA's InSight lander has placed its second instrument on the Martian surface. New images confirm that the Heat Flow and Physical Properties Package, or HP3, was successfully deployed on February 12th about 3 feet (1 meter) from InSight's seismometer, which the lander recently covered with a protective shield.
HP3 measures heat moving through Mars' subsurface and can help scientists figure out how much energy it takes to build a rocky world.
Equipped with a self-hammering spike, mole, the instrument will burrow up to 16 feet (5 meters) below the surface, deeper than any previous mission to the Red Planet.
«Read the rest of this article»
NASA Headquarters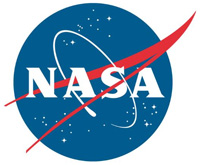 Washington, D.C. – NASA has selected a new space mission that will help astronomers understand both how our universe evolved and how common are the ingredients for life in our galaxy's planetary systems.
The Spectro-Photometer for the History of the Universe, Epoch of Reionization and Ices Explorer (SPHEREx) mission is a planned two-year mission funded at $242 million (not including launch costs) and targeted to launch in 2023.
«Read the rest of this article»
NASA Headquarters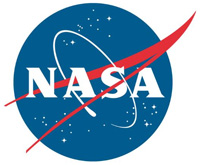 Washington, D.C. – One of the most successful and enduring feats of interplanetary exploration, NASA's Opportunity rover mission is at an end after almost 15 years exploring the surface of Mars and helping lay the groundwork for NASA's return to the Red Planet.
The Opportunity rover stopped communicating with Earth when a severe Mars-wide dust storm blanketed its location in June 2018. After more than a thousand commands to restore contact, engineers in the Space Flight Operations Facility at NASA's Jet Propulsion Laboratory (JPL) made their last attempt to revive Opportunity Tuesday, to no avail. The solar-powered rover's final communication was received June 10th.
«Read the rest of this article»
Written By Maria-José Viñas
NASA's Earth Science News Team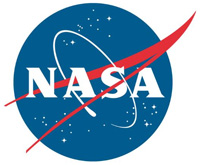 Washington, D.C. – This follows the finding, announced in November 2018, of a 19-mile-wide crater beneath Hiawatha Glacier – the first meteorite impact crater ever discovered under Earth's ice sheets. Though the newly found impact sites in northwest Greenland are only 114 miles apart, at present they do not appear to have formed at the same time.
If the second crater, which has a width of over 22 miles, is ultimately confirmed as the result of a meteorite impact, it will be the 22nd largest impact crater found on Earth.
«Read the rest of this article»
NASA's Goddard Space Flight Center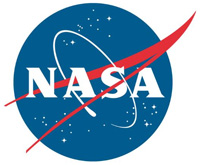 Greenbelt, MD – NASA's 4-year-old atmosphere-sniffing Mars Atmosphere and Volatile Evolution (MAVEN) mission is embarking on a new campaign today to tighten its orbit around Mars.
The operation will reduce the highest point of the MAVEN spacecraft's elliptical orbit from 3,850 to 2,800 miles (6,200 to 4,500 kilometers) above the surface and prepare it to take on additional responsibility as a data-relay satellite for NASA's Mars 2020 rover, which launches next year.
"The MAVEN spacecraft has done a phenomenal job teaching us how Mars lost its atmosphere and providing other important scientific insights on the evolution of the Martian climate," said Jim Watzin, director of NASA's Mars Exploration Program. "Now we're recruiting it to help NASA communicate with our forthcoming Mars rover and its successors."
«Read the rest of this article»
NASA Headquarters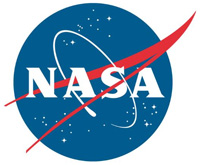 Washington, D.C. – Dust particles form as dying red giant stars throw off material and become part of interstellar clouds of various sizes, densities and temperatures. This cosmic dust is then destroyed by supernova blast waves, which propagate through space at more than 6,000 miles per second (10,000 km/sec)!
Supernova explosions are among the most powerful events in the universe, with a peak brightness equivalent to the light from billions of individual stars. The explosion also produces a blast wave that destroys almost everything in its path, including dust in the surrounding interstellar medium, the space between the stars.
«Read the rest of this article»
NASA Headquarters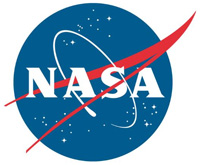 Washington, D.C. – An evocative new image sequence from NASA's New Horizons spacecraft offers a departing view of the Kuiper Belt object (KBO) nicknamed Ultima Thule – the target of its New Year's 2019 flyby and the most distant world ever explored.
These aren't the last Ultima Thule images New Horizons will send back to Earth – in fact, many more are to come — but they are the final views New Horizons captured of the KBO (officially named 2014 MU69) as it raced away at over 31,000 miles per hour (50,000 kilometers per hour) on January 1st. The images were taken nearly 10 minutes after New Horizons crossed its closest approach point.
«Read the rest of this article»
NASA Jet Propulsion Laboratory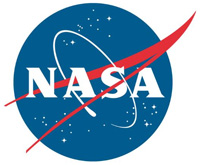 Pasadena, CA – After exploring Mars' Vera Rubin Ridge for more than a year, NASA's Curiosity rover recently moved on. But a new 360-video lets the public visit Curiosity's final drill site on the ridge, an area nicknamed "Rock Hall." The video was created from a panorama taken by the rover on December 19th.
It includes images of its next destination – an area the team has been calling the "clay-bearing unit" and recently named "Glen Torridon" – and the floor of Gale Crater, home to Mount Sharp, the geological feature the rover has been climbing since 2014.
«Read the rest of this article»